The custodian was dropped midway through last season due to poor performance.
ATK Mohun Bagan have roped in former Chennaiyin FC goalkeeper Vishal Kaith for the upcoming Indian Super League (ISL) season. The Mariners are looking for more competitiveness in their squad, including the goalkeeping department.
Despite being only 25, Kaith has many years of experience in his arsenal. He has been playing in the ISL for the past five seasons. That includes the last three campaigns with Chennaiyin FC. He performed well with Chennaiyin in the 2019/20 and 2020/21 seasons, maintaining a decent defensive record.
Kaith is a pretty solid shot-stopper and can move the ball around well. While it's not yet pencilled in whether he'll be the first choice keeper for the Mariners, he will add more numbers for Juan Ferrando's side. The India international will help in creating a vibrant goalkeeping department and maintaining a sturdy defensive record for ATK Mohun Bagan.
Vishal Kaith might spark improvement in Amrinder Singh
It's quite clear that the Mariners are strengthening their goalkeeping department as they're not impressed with Amrinder Singh. The big money signing joined the club from Mumbai City last year but surprisingly, has failed to impress.
He conceded way too many cheap goals last season and couldn't suit himself to Ferrando's style. Indeed, his sloppy distribution and lack of proactiveness in goal irked the tactician. The acquisition of Vishal Kaith could be a major warning sign for Singh.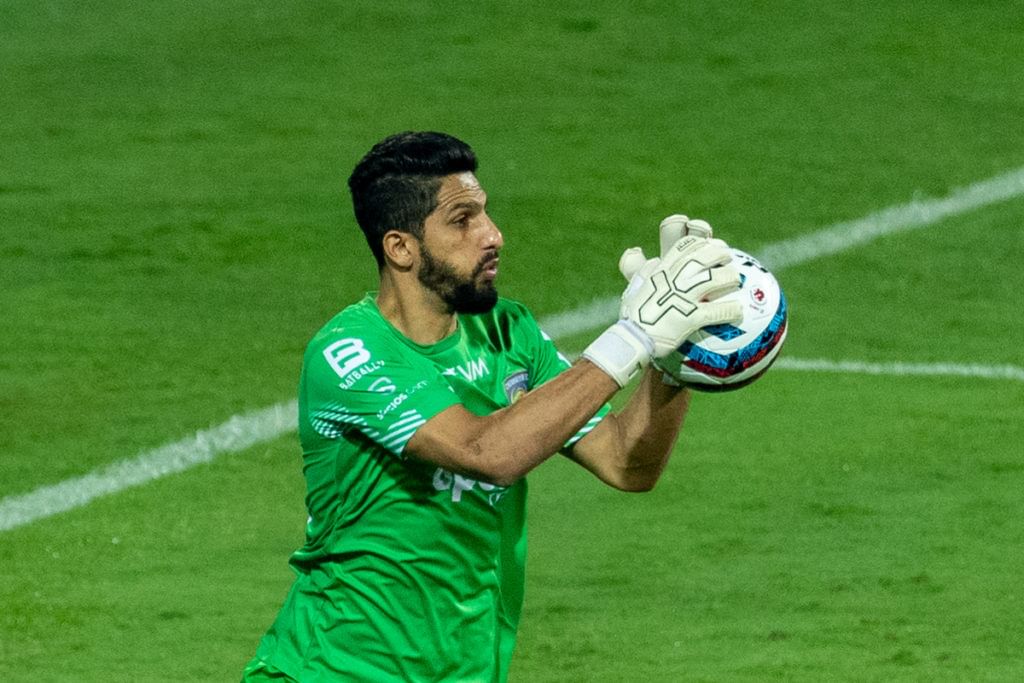 The stakes are now quite clear for Amrinder Singh – either work hard on improving yourself or see yourself out of the picture. ATK Mohun Bagan have even sent Kaith and Arsh Anwer to a special training camp in Spain, but not Singh. That itself speaks volumes about his current role in the team.
Singh's quality is well known and his experience factor is a big plus point. But he has to rediscover his peak form from the Mumbai City days. That includes both being an immaculate shot-stopper and blending into Ferrando's possession-based style well. If he is not able to do so, he'll have to play back-up to his younger peers next season.
Arsh Anwer factor
Ferrando has taken a liking for ATK Mohun Bagan's young goalkeeper Arsh Anwer since taking over. The youngster prominently featured in their AFC Cup campaign. He played both in the qualifiers as well as the group stage matches.
In three appearances, Anwer was able to keep two clean sheets. Not just that, but the 20-year-old also proved himself to be a great shot-stopper. He boasts impressive reflexes, game-reading ability and fearlessness to take control of his penalty area.
The young goalkeeper, of course, still has much to learn. But there is real promise in him and something special that Ferrando is visibly fond of. Anwer is very sound with his distribution and isn't scared of coming out of his line either.
If the 20-year-old goalkeeper is able to work on his weaknesses and improve his distribution, he could play a prominent role next season. That could even mean him becoming the club's first choice custodian under Ferrando and featuring regularly in the ISL ahead of the India internationals.
Kaith's possible redemption season at ATK Mohun Bagan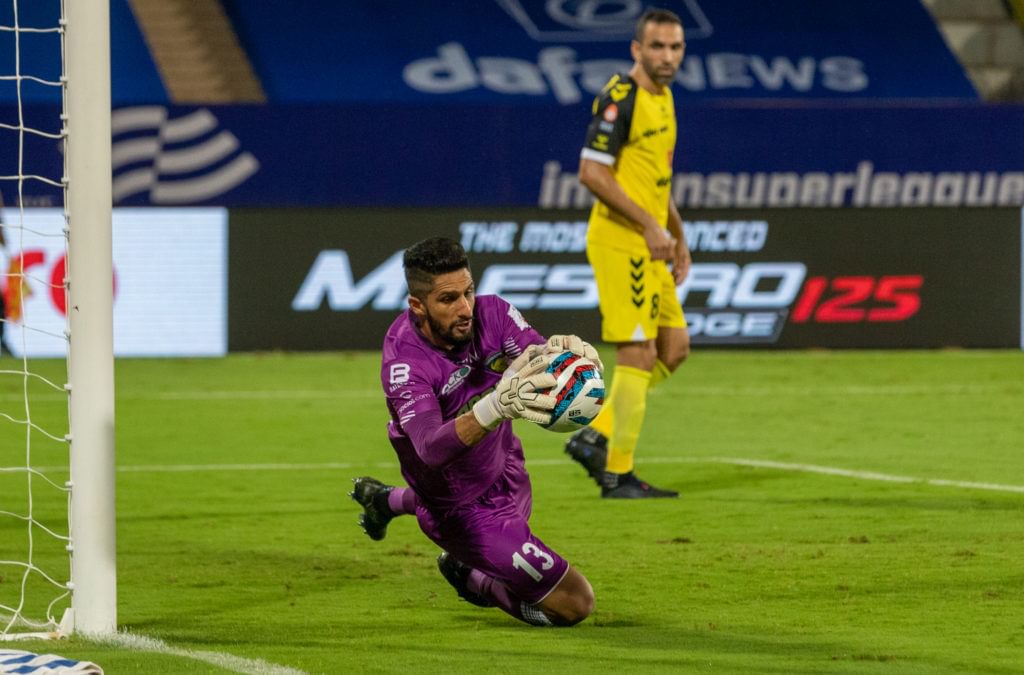 Despite enjoying a pretty solid stint at Chennaiyin FC, Kaith failed to impress for them last season. He only made nine ISL appearances and was criticized for making too many errors. The Chennaiyin FC faithful blamed him for their downfall after an impressive start to the campaign.
In the nine appearances, Kaith was only able to keep two clean sheets and conceded 14 goals. However, he also made 21 saves and 19 clearances. The 25-year-old experienced a slight blip, losing concentration in key moments and making errors. The rampant criticism didn't help him and the keeper was dropped midway through the season.
Kaith will look forward to redeem himself at the Kolkata Giants in the upcoming campaign. However, he needs to work really hard to do so. That includes working on neutralizing his error-prone nature and improving his concentration during games.
He is already a well-known shot-stopper and has the traits of a 'modern goalkeeper'. But if Kaith continues committing errors in key moments, he'll lose Ferrando's confidence. The 25-year-old has to outwork his fellow goalkeepers at ATK Mohun Bagan. Also, he has to outperform everyone in training and showcase consistency in matches to become the Mariners' no.1 next season.
Who will be ATKMB's next no.1?
The packed ATK Mohun Bagan goalkeeping department proves that there is no set no.1 yet. There is still the pre-season training and a long way to go until the new season starts. The Mariners will participate in the Durand Cup too, where Ferrando can examine all his goalkeepers.
Ultimately, Ferrando will prefer the player who performs the best in training and suits his style the best in games. At this moment, Arsh Anwer looks the ideal candidate for that. It was a bold decision from Ferrando to bench Amrinder Singh and field Anwer in the tormented AFC Cup situation. The latter went on to impress the tactician in the process and prove that he can hang with the best.
Moreover, Anwer is young and willing to learn – a major boon for him. The 20-year-old is already a superb shot-stopper, brave and flexible in his area. At this point, both Amrinder Singh and Vishal Kaith will have to aim to outperform their younger peer by quite a margin to stop him from becoming the next ATK Mohun Bagan no.1.
For more updates, follow Khel Now on Facebook, Twitter, Instagram, Youtube and join our community on Telegram.