Antonio Habas will face a tough task in deciphering the best players out of the two champion teams.
ATK and Mohun Bagan merger now seems to be more daunting for Indian Super League (ISL) opponents knowing how strong they'll be together. The Kolkata giants both clinched their respective league titles, with the Mariners ruling the I-League with an iron fist and ATK successfully winning their third ISL crown.
With the quality in both teams, only the very best will survive for the combined unit next season. Antonio Habas is all set to take charge of this new entity and he'll surely have a tough time deciphering the "perfect XI" from the two teams.
So, here at Khel Now, we look at each team's best XI and combine them for the ideal side.
ATK XI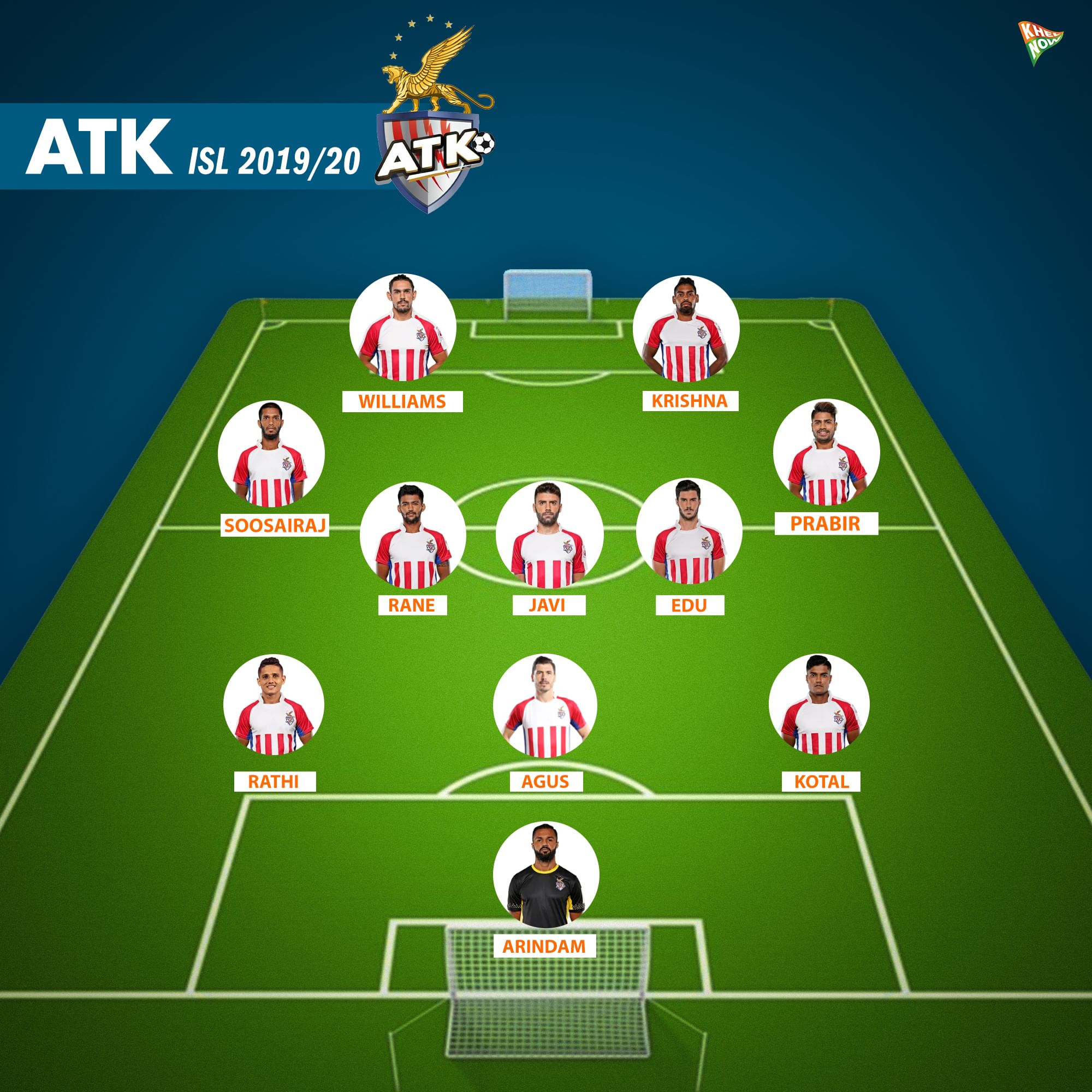 Arindam Bhattacharya's a lock-in for ATK after having a brilliant campaign, in which he kept nine clean-sheets and pulled off some brilliant saves on key occasions. Prabir Das was a similar marvel down the right wing, providing five assists and putting in sturdy defensive work to be a quintessential link to ATK's moves.
Pritam Kotal also excelled in a makeshift centre-back role, covering well for Prabir and maintaining utmost composure in shutting down attacks as well as silencing strikers. Agus Garcia might've missed the final stretch, but his leadership skills at the middle kept an unbreakable defensive line for ATK, while his hard-hitting style bullied many attackers.
Sumit Rathi was ATK's breakthrough star, putting in commendable performances with his proactive nature keeping a solid balance to ATK's defence. Michael Soosairaj proved himself an excellent coup and adapted to his left wing-back role pretty well, putting in an effort defensively and lighting up the game with his exquisite trickery down the wing.
Edu Garcia was among the rare foreigners retained from last season and proved his mettle even in a new system. Being a super-sub and later transitioning into a dynamic midfielder, the Spaniard netted six goals and assisted thrice in an effective campaign.
Javi Hernandez also proved an effective coup for the Kolkata giants. He was at the root of their attacks, picking out sublime passes for his strikers to latch onto. With five assists and two goals (both netted in the final) he was often ATK's "X-Factor" in midfield.
Jayesh Rane was revitalized in Habas' system. A buzzing figure in midfield, he pressed hard and added extra bite to their midfield. Rane picked up a few assists and gave some spirited performances which grants him a place in this side.
But, the heart and soul of ATK was the partnership of Roy Krishna and David Williams. The former Wellington Phoenix duo brought life back into ATK's attack, tormenting defenders with their chemistry and clinical work in the final third.
Krishna was ATK's best player with 15 goals and six assists, putting in one match-winning performance after another in the league stages. Williams was troubled by injuries, but still managed an impressive seven goals and five assists, with his best contribution coming in the brace against Bengaluru FC in the second leg of the semi-finals.
Mohun Bagan XI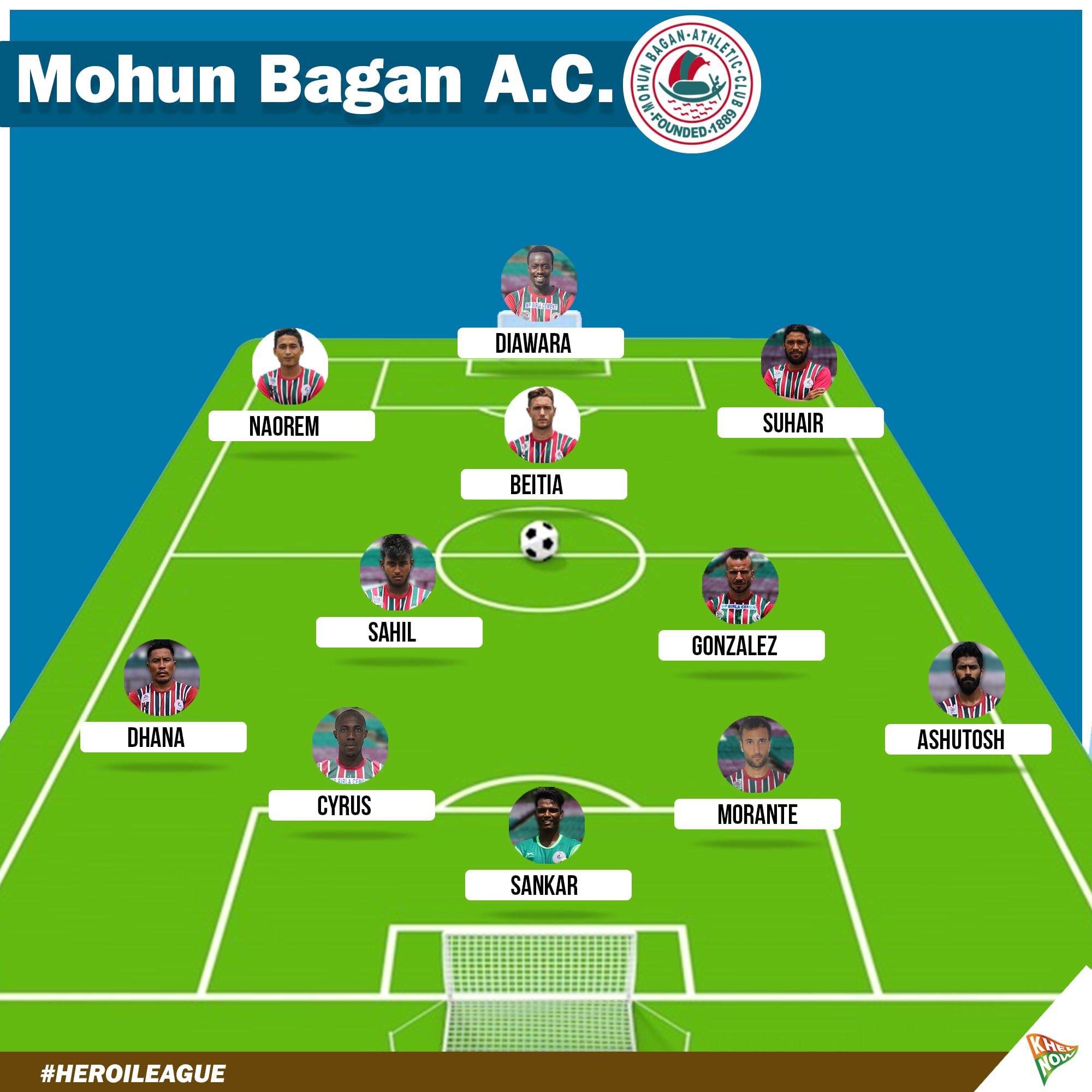 Sankar Roy was not Kibu Vicuna's first-choice at the start, but the young custodian proved his mettle when he replaced Debjit Majumder after the defeat against Churchill Brothers. Roy's exceptional distribution skills and ability to play out from the back elevated the whole side. His brilliant reflexes bailed out Mohun Bagan time and again, as he mustered seven clean-sheets. Fran Morante was the most underrated player in this team. But, his calm and composed demeanour and excellent game reading skills guided the Mariners in the right direction. He hardly missed any match and was a leader at the back for Vicuna's men.
Daneil Cyrus might have missed some action due to injury, but his physical stature and no-nonsense defending made Bagan very rigid at the back. Similarly, Ashutosh Mehta and Dhanachandra Singh added much-needed experience to the unit and also played with utmost dedication. While Mehta made some excellent overlapping runs, Dhanachandra kept things tight at the back. Both maintained the balance in attack and defence and added another dimension to the team's gameplay.
Fran Gonzalez turned out to be the player every coach loves, thanks to his versatility and leadership skills in the middle. His towering presence allowed Joseba Beitia to venture forward, while he made use of his physicality during set-piece situations, scoring 10 goals.
Sheikh Sahil was the breakthrough star this season for the Mariners. He was transformed by Vicuna from a centre-back to a midfielder. His persistent running and ability to recycle possession made him a vital cog in this team. Beitia, on the other hand, brought creativity to the midfield. He was the creative nucleus, picking out players and opening up defences with his vision and exquisite passing. His set-pieces often ended up in the back of the net, as he registered three goals and nine assists overall.
VP Suhair had a very unique role in this formation, as he played as an inverted right winger. The Spaniard used his foxy nature and physicality to good effect by harrying opposition full-backs. Suhair's movement creates space in the final third, allowing other forwards to take advantage. His two goals and as many assists may not be enough to make a case for him, but he has been a revelation in his given role.
Nongdamba Naorem has to be the most improved Indian player this season. The 20-year-old was often criticized for his decision-making, but under Vicuna he has grown immensely. His performance in the Kolkata Derby proves that he has grown in stature and may finally realize his full potential. With five assists and two goals, Naorem claims a spot.
Lastly, Papa Babacar Diawara has been Mohun Bagan's saviour this season. He took his time to settle in India, but once he got going there was no stopping the former Sevilla man. He scored 10 goals in nine consecutive matches, including in the Derby and also in the last game against Aizawl to seal the title for the Mariners.
ATK-Mohun Bagan Combined XI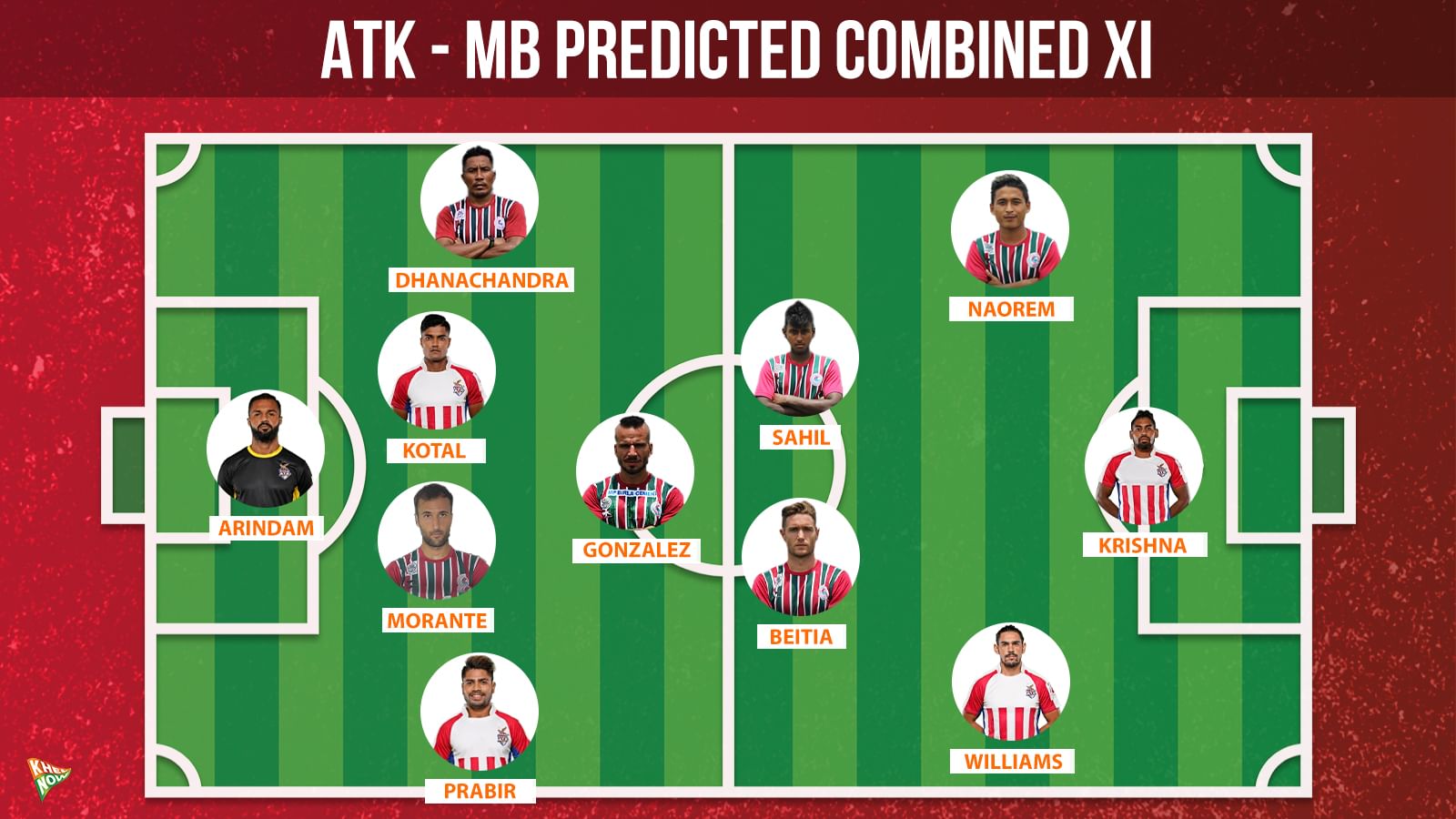 While Sankar did have a pretty good breakthrough campaign, Arindam was at the top of his game for ATK. He bailed them out of trouble on too many occasions against quality oppositions and is definitely the pick of the goalkeepers.
Prabir was arguably the best right-back in the ISL, while Ashutosh takes the crown for the I-League. However, with Prabir's influence on big results, attacking prowess and performances under pressure, he pips the Mariners' right-back in this position.
Agus was an absolute pillar for ATK, but unfortunately missed out on the last few games after having to return to his home country. Morante, however, rarely missed a game. The aggressive Spaniard loved clattering strikers, intimidating them and thrived against a challenge. He helped the Mariners to several clean-sheets, while his distribution also helped move the ball forward well.
Kotal was far too good in his new role not to get a place in this team. He controlled his backline with confidence, dealt with many unique threats with utmost composure and helped ATK keep one of the best defensive records in ISL. He alongside Morante would make the ideal centre-back partnership.
Dhanachandra redeemed himself by leading the Mariners with confidence. He put in sturdy defensive performances, maintained an impressive work-rate and often helped them find a breakthrough when things got tough. While Rathi had an admirable breakthrough campaign, Dhanachandra's heroic showings earn him a spot in the ATK Mohun Bagan combined XI.
Gonzalez proved a revelation for Mohun Bagan. He built a strong identity for the Mariners with his never-say-die attitude and brought emphatic results from his deeper role. With 10 goals even after playing as a defensive midfielder, the Spaniard mixed his no-nonsense defensive skills with attacking grit.
If he has brought steel, Beitia's exemplified swagger. The former Real Sociedad B player has been the magician Bagan fans craved for years. With his exquisite link-up play, stellar creativity, impressive set-piece ability and tendency to create something out of nothing, he's managed a plethora of assists and driven Bagan towards the title.
While these two inspired Spaniards are guaranteed, their third-wheel throughout has been teenager Sahil. The tenacious youngster has retained an undaunted attitude, with his sparky tackling and disciplined defensive work helping the others play more freely. Thanks to how strong this trio's bond has been, it's natural they all feature in this ATK Mohun Bagan combined XI.
But Sahil isn't the only youngster to have excelled under Kibu Vicuna. Naorem finally fulfilled his utmost potential this season. The dazzling winger tormented defenders with his silky movement and dribbling ability, but his final touch was excellent as well. With five assists and some impressive goals, he proved himself among India's best wingers this season.
To complete the attacking trio would be the pair of Williams and Krishna. They were just too good and destroyed defences with their intuitive style.
This article has been co-authored by Uttiyo Sarkar and Atrayo Bhattacharya.
For more updates, follow Khel Now on Facebook, Twitter, Instagram, Youtube and join our community on Telegram.