Some head coaches in the ISL share a few resemblances with some of the best tacticians in World Football.
In football, coaches are among the most distinct characters. Be it career trajectory, coaching philosophy, footballing ideology or individual character – they are often distinguishable in one way or another. The factors that make them stand out, however, make some of them resemble each other as well.
The Indian Super League (ISL) also houses head coaches that bring a variety of approaches. In this article, we will try to look at some of the current ISL tacticians who resemble other world-renowned managers and briefly examine their matching traits.
Antonio Lopez Habas – Jose Mourinho
Antonio Lopez Habas' career path was already impressive before he joined ATK Mohun Bagan (erstwhile ATK). The Spaniard had worked under Rafa Benitez, Claudio Ranieri and Hristo Stoichkov before setting out on his own managerial journey. His ISL stint has been very fruitful, as he is one of the most successful coaches in the league till date.
The Spaniard's traits matchup with fellow Iberian Jose Mourinho in several ways. First, both Habas' and Mourinho's sides have similar tactical approaches. Their sides tend to sit back, soak up the pressure well and look to hurt the opponents on the counter. Both of them, to a certain extent, are able to instill a winning mentality in their sides.
Similarly, Habas' recent cycle of producing results and titles too correspond with Mourinho's accolades. The pragmatic approach, indeed, suits both coaches well and they tend to do well with it.
Sergio Lobera – Pep Guardiola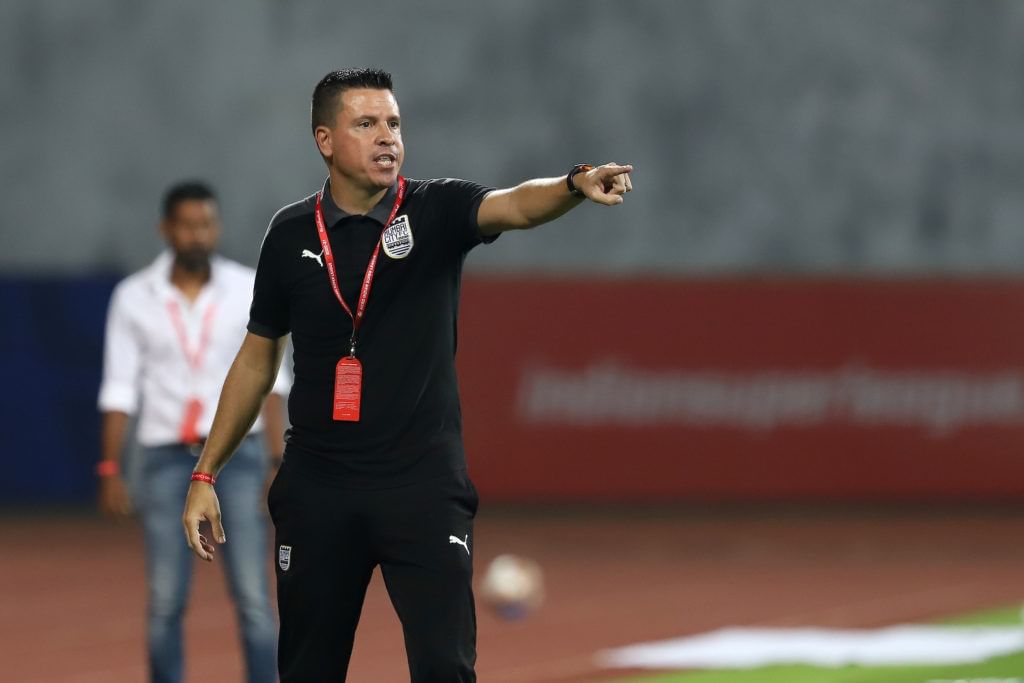 Sergio Lobera and Pep Guardiola have so many things that make them alike. Both Lobera and Guardiola have coached Barcelona's youth sides in the early parts of their coaching careers. Lobera was once the coach of Barcelona's youth and C teams, whereas Guardiola was Barca B's boss before being appointed as the head coach of the senior team. In addition, Lobera was Tito Vilanova's assistant for a month when he succeeded Guardiola at Barca in 2012.
Lobera endorses free-flowing football, much like Guardiola's philosophy of Juego de Posicion. Both coaches have met expectations with good teams – Lobera's ISL success with FC Goa was indicative of his qualities. Lobera, now at Mumbai City FC, shares the same employers with Guardiola in the City Football Group.
Juan Ferrando – Diego Simeone
Juan Ferrando's hard-working and energetic personality matches well with Atletico Madrid boss Diego Simeone. However, it's not the only similarity that these managers share.
Both Simeone and Ferrando's sides have managed to pull off major upsets. Despite managing a relatively decent side, Simeone crafted Atletico to a pinnacle with two domestic titles and two UCL finals. Simeone's side have continuously surprised two giants – FC Barcelona and Real Madrid in La Liga.
Ferrando's stint at FC Goa saw him do something similar. FC Goa managed to surprise ATK Mohun Bagan and Mumbai City FC under Ferrando. This came as a surprise as FC Goa were not expected by many to match up against these sides.
Robbie Fowler – Gary Neville
Gary Neville had a short stint as head coach at La Liga club Valencia, while Robbie Fowler is currently the head coach of SC East Bengal after working with Muangthong United and Brisbane Roar.
Both tacticians are ex-footballers who're still best-known for their playing days. While Neville is regarded as a legend at Manchester United, Fowler enjoyed similar success as a player at Liverpool. When it comes to coaching, both Englishmen share more similarities. The absence of a set game-plan is one of them – with Neville and Fowler failing to implement a regular playing style at Valencia and East Bengal respectively.
Additionally, reports from Spanish media point towards the fact that Neville was not supported well by his club's owners, which if true would be similar to Fowler's situation at East Bengal. To be fair, the Red & Gold Brigade entered the ISL at the very last moments, making it difficult for them to sign players of their choice.
Khalid Jamil – Unai Emery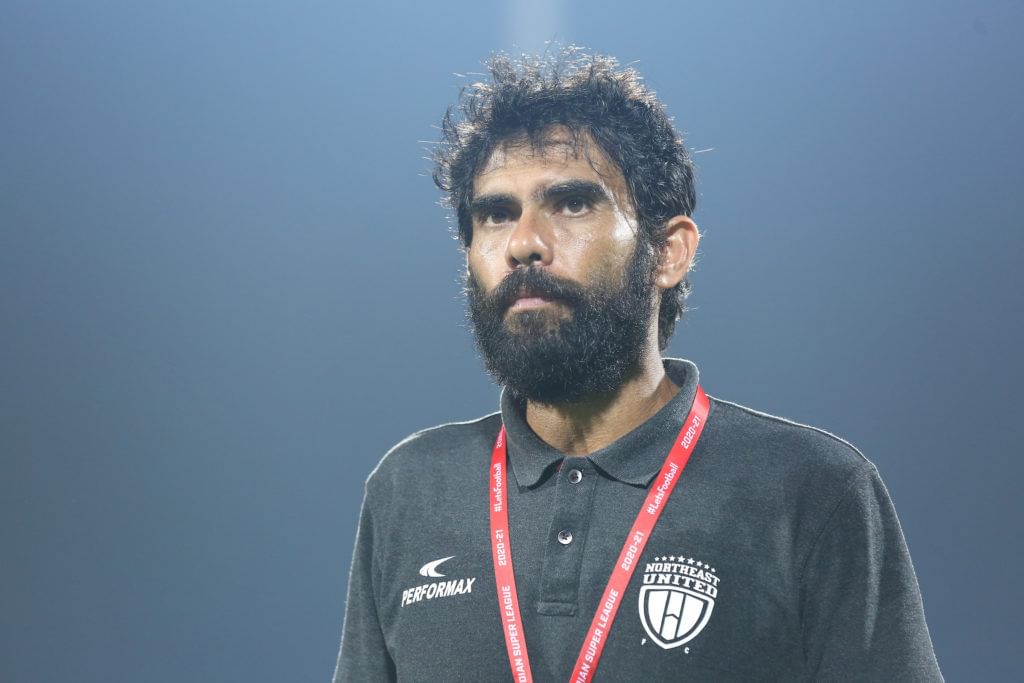 Khalid Jamil and Unai Emery's career paths and their present resemble each other in so many ways. Like Emery, Jamil came to the spotlight after achieving success with small sides. After winning the I-League with Aizawl, Jamil came to prominence in Indian football.
However, Jamil's tenure at East Bengal, after a much-anticipated switch could not be as good as the expectations put on it. After the failure, however, Jamil is now with Northeast United FC, taking over from Gerard Nus as the caretaker in the latter half of the 2020-21 season, leading them to the playoffs. Emery, after being sacked by Arsenal, has impressed at Villarreal as well. Previously, Emery took Sevilla and Valencia to a better state – like Jamil's Mumbai FC and Aizawl.
Owen Coyle – Christophe Galtier
Owen Coyle is one of the few ISL coaches who have tasted success in the league. His first stint in the Indian Super League saw him turn Chennayinn's fortune for good. The journey from bottom of the table to the final of ISL saw Coyle work in tight constraints and bring out best of the players that he had. In this regards, he resembles Christophe Galtier – the Lille manager who recently won Ligue 1.
In addition, Coyle's switch to Jamshedpur FC has only gone to prove his tendency to look for new challenges. Galtier's career has been similar as well, with the Frenchman moving from Saint-Etienne to Lille for a new project. With many vacant managerial spots, Galtier might be on his way to a next challenge as well.
Manolo Marquez – Erik Ten Haag
When Erik Ten Haag's Ajax reached the 2018-19 Champions League semi finals, the side was full of young and promising players. Ten Haag's ability of bringing out the best of young talents and creating a long-term project is still widely lauded. Manolo Marquez's career so far and his time at Hyderabad have shown similar characteristics.
Despite not achieving as per expectations in his first season in India, the Hyderabad FC management should be properly aware about Marquez's vision. The glimpse of a promising project has already appeared. Marquez's Hyderabad won back-to-back matches and maintained their longest unbeaten run under Marquez. A club with relatively short history, Marquez's resemblance to Ten Haag, in many ways, matches Hyderabad's aspirations.
For more updates, follow Khel Now on Twitter, Instagram and join our community on Telegram.