The Canadian star opened up on his journey in the ISL, Indian football and more.
Indian Super League stalwart Iain Hume appeared for an interview through an Instagram live session on the league's official handle with Anant Tyagi. The Canadian spoke on various topics, starting from his own behaviour, beliefs as a player and his journey in the ISL.
Iain Hume represented Kerala Blasters, ATK and FC Pune City during the five years that he played in the league. Regardless of him representing multiple teams, he remained immensely popular everywhere.
Hume reasoned, "I gave everything. It's the type of person and player I am. I might be moody off the field. On the field, in training, I would like to think you would get the same response from all my players. I give my 100% whether I am playing well or bad. I give everything. As a football fan I respect that too when teams don't have a good day, still they run around and fight for the ball…you can't blame them. Maybe that is the reason why I have the same rapport with fans of all the teams."
There was a phase in the conversation when Tyagi asked the 36-year-old how he landed in India after his spells elsewhere in Europe. "To be honest, it was the first time in my career that I was out of contract. For 13-14 years I had never been out of contract. I had a couple of promises, some offers that didn't work out," he recollected.
He further explained, "I had been told about this league which is starting off. I had a conversation with a person from IMG. Then I spoke to my wife and told that it only runs till Christmas so I can try it out. I got to know about the draft a couple of days before. We didn't have any other contact until the morning of the draft. I wake up to know I have been drafted with Kerala Blasters.
Iain Hume spent a successful season with ATK in which they won the title in the 2016 campaign under the tutelage of Jose Francisco Molina. The striker reflected on that by stating, "In the second season, our team was arguably the best team to have been in the ISL. I genuinely think that on paper and on the field, we played some of the best, attractive football. But, we had one bad game that season. To keep the mainstays of that team together in the third season was necessary."
"We kept Borja (Fernandez), myself, we brought Helder Postiga back because he had a point to prove after hurting his hamstring before. I just think that it gave us a little bit extra. People will say we didn't play as attractive as ISL-2, but that comes with managerial changes. We brought in a goalkeeper in Molina as our coach, so he was naturally going to concentrate on defensive football."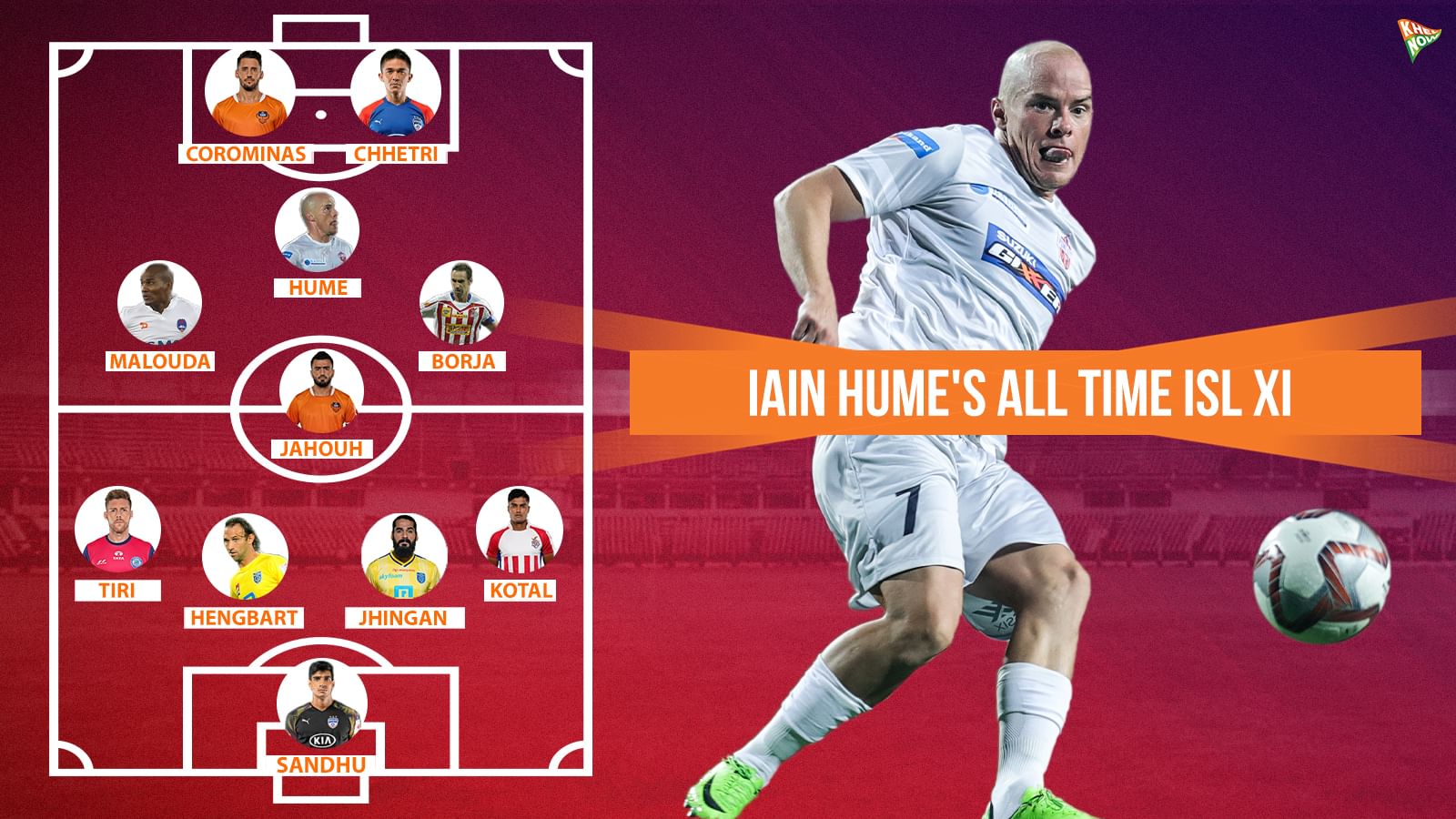 However, after that victorious season with ATK, Hume switched sides to join Kerala Blasters again. The veteran forward explained the reasons behind the same.
"It was a strange one because after winning the ISL and having done so well with ATK, they broke their partnership with Atletico Madrid. They offered me a massive reduction in wages. I am like we just won the league, I am settled here and things were going well. They said they couldn't go higher. I said I can't do it and I will explore other options."
"I had a good, long conversation with Sergio Lobera. As soon as Kerala came in, the option to go back was on. I had met Rene Meulensteen and had a good conversation with him. As soon as that happened, it was like let's get the contract and again it was up in the air because the management team stopped answering texts, calls and no answers were made."
"Then Jamshedpur came in started talking, Goa was still talking, later I decided to do it through drafts. We came out to the draft in Mumbai and we sat down with people, had good conversations with everybody. We spoke to Pune, Goa, Jamshedpur. Ultimately, Kerala realized there was other interest, so they sat down and had a good conversation with the owner and we signed from there."
Further, Iain Hume also pondered upon the progression made by the Indian players during the time of the ISL. He also gave his thoughts on the national team. "It's come a long way. It comes through in the world rankings, they propped up so well. I know they dropped down recently, but that comes with not playing games and also with playing games at long intervals," he explained.
The attacker elaborated, "If you look at the squad now, you have got Udanta (Singh), Ashique (Kuruniyan), (Anirudh) Thapa coming through. There are players who should be there like Prabir Das – he is in his mid–20s…Pritam (Kotal), Sandesh (Jhingan) will be hungry to come in. I think it is setup very well for the next 4-5 years. They will be the mainstays of the squad."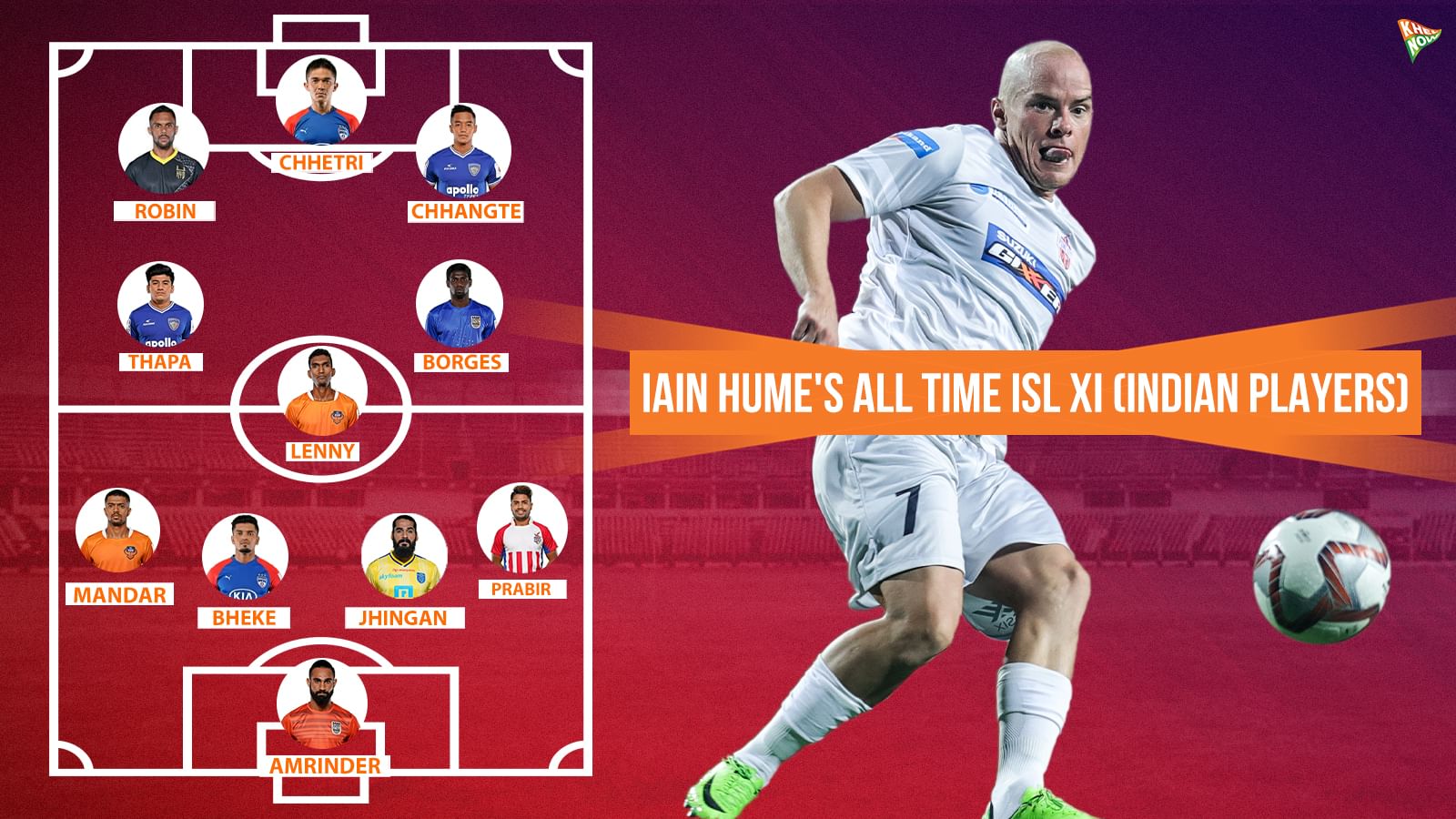 "Sunil (Chhetri) will keep going, he is a machine. I still think it is a long way to go. But, with the setup over the next years, with (Igor) Stimac coming in, he has definitely got the opportunity to do something special."
Speaking on his own future the striker said, "To be honest, at the moment although it's not official, it looks like the playing days are over. It is near impossible to come back. I am concentrating on the next steps, working on my coaching badges. At the moment, I am enjoying time at home."
"I am looking to get into coaching as soon as possible after quarantine. About coaching in India, who knows? I need to learn how to be a coach. I've been a player for 20 years. I'm not naïve, I'm not a coach, you see how many players walk into being a coach and they fail."
He also addressed the incredible fanbase that he has cultivated for himself in India. "I just am eternally grateful. I would never have imagined having such a fanbase as I have had in the last six seasons. To have created that is something I will never forget. The easiest way is to say thank you. It's the biggest support I have ever had in my career and I have played elsewhere for the better part. So, really thank you. It's something really special," concluded Iain Hume.
For more updates, follow Khel Now on Twitter, Instagram and join our community on Telegram.