The Canadian forward made several new revelations pertaining to his time with the Kochi-based club.
The ongoing coronavirus lockdown has kept players inactive across all parts of the world over the past few weeks and most of them have been using their newfound spare time brushing up their social media skills. On Wednesday, it was the turn of former Kerala Blasters and ATK star Iain Hume to appear in front of fans on Instagram, as he engaged in a live video chat with renowned television presenter Khuri Irani.
During the hour-long interview, Hume spoke on a host of topics – most of which were centered around his stint in India. The former English Football League One champion had made quite a name for himself playing for the likes of Tranmere Rovers, Leicester City, Doncaster Rovers and so on. But, following his signing with Kerala Blasters in 2014, he started to gain attention at a whole new level. Yet, the Kochi-based club's initial approach to him apparently happened as a fluke, as the player himself admitted on Wednesday.
"The whole thing with Kerala Blasters was just a kind of a fluke. It was for the first time in my career that I was out of contract," he began.
"Initially, when I received the offer from Blasters, I just wanted to see what they were saying, but they said they would love to have me because of my experience with the Canadian national team and with various clubs in the EFL Championship."
"But, I still didn't know who else was coming in. Eventually, David James, Jamie McAllister, Stephen Pearson and Michael Chopra all showed up. The club had a lot of British mentality in the beginning, but my time at the club started as an adventure and turned out to be a fairy-tale," he went on.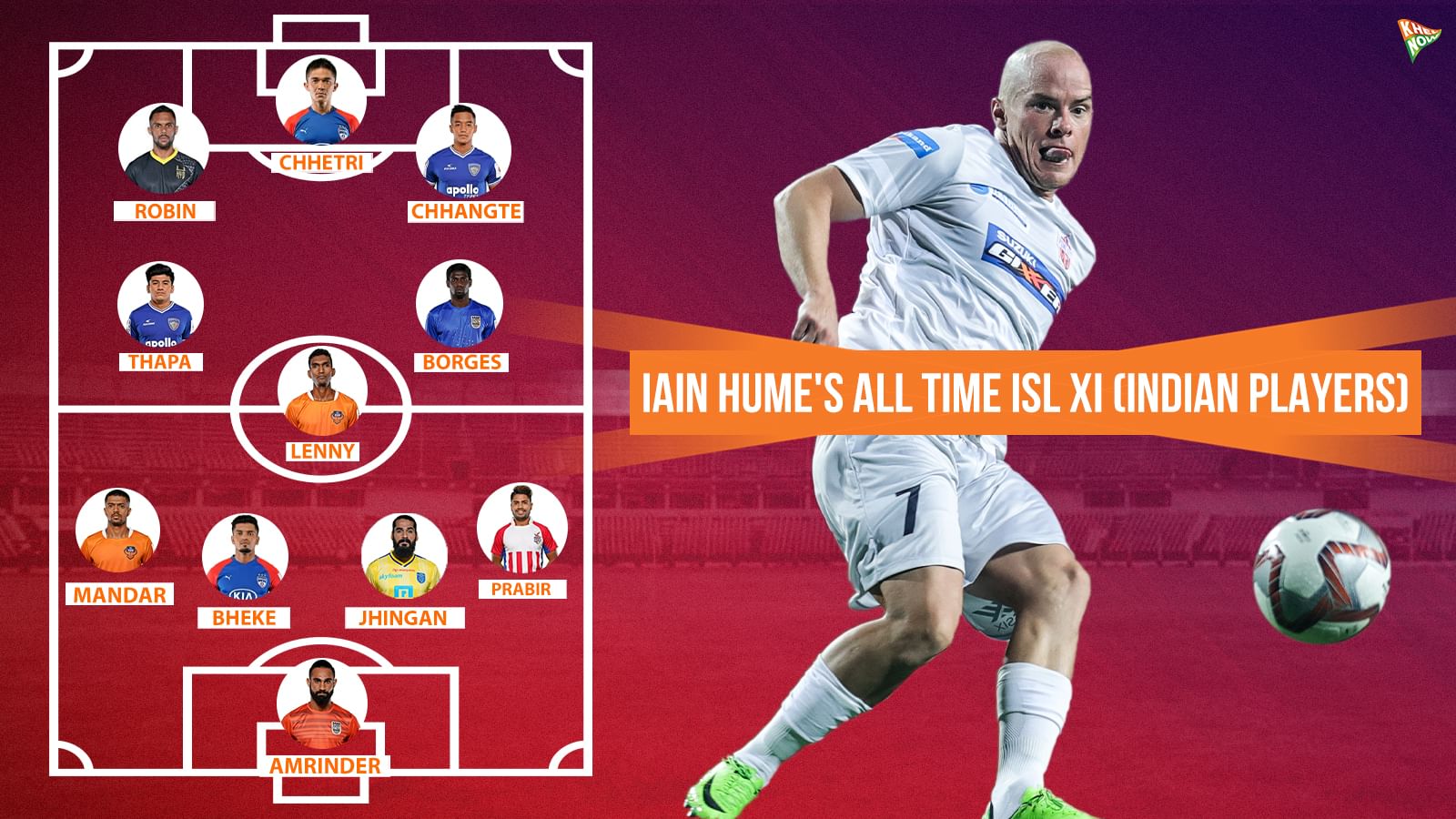 The next question was about his overall experience of playing in India, to which the 36-year-old replied that he made more fans from the Indian Super League (ISL) than from his 15-year long stint in the UK.
"I just created more of a fanbase over there (India) than I ever did over in the UK and I still maintain a great relationship with the clubs I played for. I was fortunate to play in Kerala where football is a passion for many. From Kerala, I moved to Kolkata where again, football is a passion for many," he said.
"When it comes to football, Kerala is on a different level. They are absolutely mental about the sport and even though they've had not had much success in the last couple of years, they are still out there. They know how to support their team. I wish they had the success that they deserve because it is unparalleled. The only thing that I had that came anywhere near to Kerala was when I played at the Salt Lake Stadium with ATK. But, while you expect this kind of support in maybe two games a season in Kolkata, we got that atmosphere with every single game in Kerala," Hume observed.
When asked how it felt to represent ATK in the 2016 ISL final against his former club, Iain Hume said, "The reception I got from the Manjappada was as big as it was when I still used to play for them. This is because when we finished the first season we were the underdogs. We were expected to be a bottom-table side because we didn't have massive name players like Alessandro Del Piero or David Trezeguet. From there, we reached the final and in all honesty, we should have won it too."
Hume then shockingly went on to admit that while a return to Kerala was on the cards following his exit from ATK, he was more close to joining FC Goa, as the Blasters stalled negotiations for a good length of time. "After leaving ATK, I had a couple of offers from Goa and Kerala and Kerala dragged it for such a long time that I was close to signing for Goa," he said.
"So, we had to sit down and talk to almost everyone – we spoke with Jamshedpur FC, FC Pune City, Goa and so on and when the Blasters figured out that there was a very close possibility that I may not join them, they restarted negotiations and an hour or so later, my signing was done."
Further, Iain Hume also revealed how his time with the Yellow Army ended in disappointment. "I was a mainstay in the team in the 2017-18 season and had been scoring a lot of goals. I was also promised a second year in my contract, but I told them I would love to earn it myself by playing well. Then in February, I suddenly got injured. The medical team assured both the club and myself that I will be fit by August and so the management agreed to sit down for contract extension talks," he revealed.
"For two months the talks went well, as the club assured me that they wanted me for the next season. I even sat in team-building meetings where they discussed plans for the next season. But, as soon as I returned home in April, the conversations just disappeared. The Blasters stopped replying to me and after several weeks they finally got in touch and said, 'Hume, sorry. We're looking to go in a different direction.' Well, that was a surprise to me and the medical staff as well because they didn't know about it either and were still making plans for me post my recovery."
"The next day, the club signed two new players. So, they had gone from 'we're going to go a different path' to announcing two players just one day later. They had obviously been contemplating and talking to new players for weeks to negotiate. What hurt me the most was that they hid their plans from me rather than just being honest."
"Meanwhile, I was occasionally traveling to Pune because my rehab sessions were being held there. My surgery was also held in Pune. So eventually, I got to talking with FC Pune City once again. By then, I had decided to stop being childish, so I made up my mind to join them," he concluded.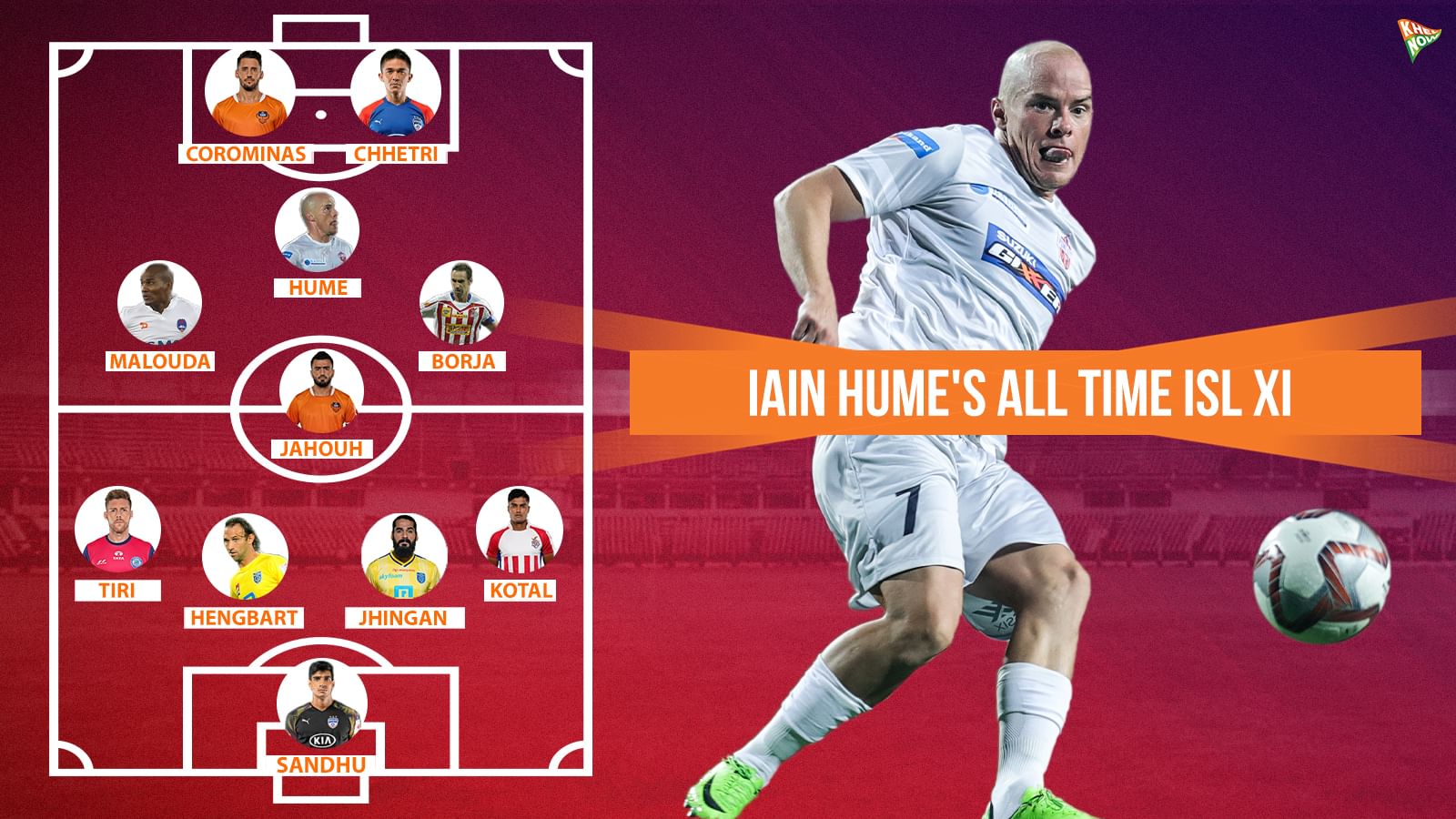 Hume then shifted to a lighter gear, as he went on to speak about his toughest opponents in the ISL. "Cedric (Hengbart) was, I think, my toughest opponent. He reads the game well. He was impossible to face while at NorthEast United (in 2015) and later, at Kerala Blasters (in 2016) as well. At a close second is Chennaiyin FC's former player Bernard Mendy. I did score a couple of goals against him, but he never made it any easier for me to play against him. He loves to fight for the ball."
The 36-year-old also went on to lavish praise on Indian midfielder Sahal Abdul Samad, adding that the Kerala Blasters midfielder has enough quality to play in European clubs.
"I like Sahal. He has the technique and natural ability. This season proved that he still has a lot to learn, but I love the kid. He has the best natural ability in the whole of India right now. But, he still needs to work hard and learn a lot."
"Look at (Anirudh) Thapa for instance. He was good initially, but what makes him better is that he has maintained his quality for three seasons now. His first season was good, but in the second season his form dipped a little. In this season, he stepped up and showed how good he is and that is what I expect from Sahal as well. (Lallianzuala) Chhangte is a good player as well. All of these players have many abilities, but they're still missing a tiny bit," he added.
"They do have the natural physique and ability to get into European clubs. The right kind of coaching would do a world of good for them, as they are just kind of like diamonds in the rough right now."
Finally, on a parting note, the star striker opined that the fate of Kerala Blasters is in their own hands, as he is not a fan of the constant managerial changes that his former club is making.
"I love the fact that they appointed (Kibu) Vicuna as their head coach. He won the I-League with Mohun Bagan in style last season and he had to be in the ISL as a result. I trust Vicuna, but should the unthinkable happen and they finish below the top four, would he get sacked? If he did, it will not look good on the club.
"Managers need time to bring good changes to their teams. The constant changing of managers affect the players as well, as they are constantly made to work under different people with different schools of thought. So it's down to the club. I would love to say that they win one or two trophies in the next few seasons but they need to stabilise things and maintain a bit of normality in the team," Iain Hume signed off.
For more updates, follow Khel Now on Twitter, Instagram and join our community on Telegram.