ISL- Indian Super League
Jessel Carneiro: Signing for Kerala Blasters was turning point in my career
By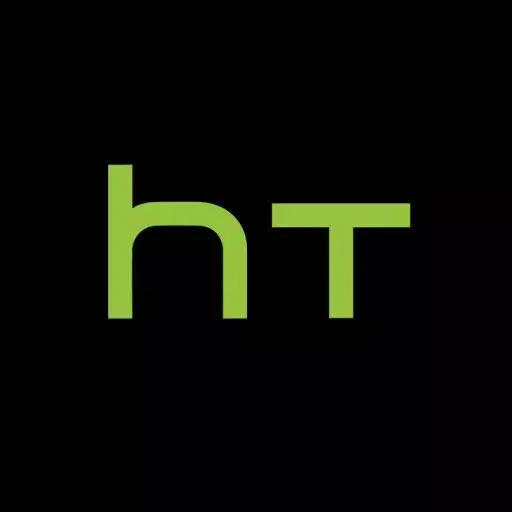 Harigovind Thoyakkat
The 30-year-old spoke about his journey to the Indian Super League and becoming one of the best domestic players at the club in his debut season.
In the first week of July, Indian Super League (ISL) outfit Kerala Blasters kick-started their series of official player announcements, by revealing that Jessel Carneiro has been awarded a contract extension that will see him remain with the club until 2023. The star left-back was one of the standout performers for the Yellow Army last season, as he recorded the most number of appearances (18) at the club, the most number of passes (746) and the most assists (5) among his teammates during the campaign.
And on Sunday, the player attended a chat with renowned commentator Anant Tyagi on the official Instagram handle of ISL. During the hour-long interview, he spoke about several topics, such as the reasons behind accepting the new contract at Blasters and his key objectives for the next season.
"My father used to play football. He was a stopper-back and I guess it was from him I got the ability to play the sport myself," Carneiro began by shedding light on his earliest days. "I started playing at a very young age. Very few people know this – but I was actually a striker during my early days. It was my father who later asked me to switch to the left-wing after seeing me run a lot with the ball. Afterwards, I was first made to play as a left-back at Dempo under coach Armando Colaco, who told me that my skills suit best for a player in that position," he added.
"Joining Dempo was one of the best decisions I made in terms of my career. At Dempo, I had the opportunity to work with the likes of Mahesh Gawli and Clifford Miranda – both national team players," he went on. "I finally decided that football will be my career only after I got promoted to the senior team at Dempo. The club and my parents supported me a lot during that phase," he recalled.
At 30, Jessel Carneiro can be described as a late-bloomer, as far as the Indian football scene is concerned. It was only last year that he started attaining nation-wide fame, after joining Kerala Blasters. He attributes his delayed progress to the two knee injuries he had earlier in his career, as they kept him out of action for as many as two whole seasons.
"I have had two big knee injuries and surgeries so far. The first injury itself was a career-threatening one. Even today I remember how some of my relatives advised me to pursue a different career after the surgery was completed successfully. But by then, football had become my life and as you know, injuries are a part and parcel of every footballer's career. So I convinced them that I would return to the pitch – and although I suffered another injury later, the support of some well-wishers including my parents helped me fight through them and make a comeback," he explained.
"Signing for Kerala Blasters was the turning point in my career," the Goa-based player replied when asked about the reasons behind signing a contract extension with the Yellow Army.
"Before last season, I was trying my best to get into any club in the ISL and it was hard for me to gain attention because I had not done enough to impress anyone. And so when the Blasters came calling, I accepted wholeheartedly. The club has played an important role in my success and it only seems fair to repay them with my gratitude – which is why signing an extension with them was a no-brainer." He also revealed that Ishfaq Ahmed, the assistant coach of the club, played an important role in him signing with them before the start of last season.
"Ishfaq (Ahmed) and I share a good relationship both on and off the pitch. Previously, he used to play against me when I was at Dempo and he was at Salgaocar. We also played together, at Pune FC. Later, I went on to represent my state in the 2018-19 Santosh Trophy, where we lost to Punjab in the semi-finals. As soon as the match ended, I got a call from my agent who told me that Kerala Blasters have sent me a contract. I was so delighted that upon returning to Goa, I went straight to my agent's house and signed the contract first, before going home," Carneiro said.
ALSO READ: How Karolis Skinkys plans to kickstart a new era at Kerala Blasters
It goes without saying that he has emerged as one of the most important players at the Kochi-based outfit by now, as made evident by the club themselves. His contract extension was the first announcement made by the Blasters earlier this month and coach Kibu Vicuna himself revealed in a recent interview that the player would be among the most important names on the team sheet next season.
Upon asked about his first impressions of the coach, Jessel Carneiro replied, "I had a chat with coach Kibu after he joined. He is undoubtedly a good coach, who likes to play an attacking style of football. As I am currently at my home in Goa, I have been watching Mohun Bagan's games from last season to get an idea of Kibu's methods. As he is my coach, it will be my responsibility to execute every wish of his on the pitch. I look forward to joining the team at the earliest so that I can start working with him."
The 30-year-old also lavished praise on the likes of Sahal Abdul Samad, Rahul KP and Raphael Messi Bouli, among others. "Sahal is a very special player, as you all know. He is one of India's biggest future prospects, but he also stays humble off the pitch which is important. Rahul is very fast, his speed makes a formidable player for any opponent. Messi (Bouli) is one of the toughest players I have ever faced. In fact, he is one of the best players in the ISL right now," he said.
Jessel Carneiro concluded the chat by thanking fans for all their support, adding that it is the Manjappada that makes Kerala Blasters a much better team when compared to the other ISL clubs. "The fans are one of the Blasters' strongest points. Playing for the club in front of them has been an amazing experience so far. Winning the ISL title with them is one of my biggest dreams, along with earning an opportunity to represent India at the international stage," he signed off.
For more updates, follow Khel Now on Facebook, Twitter, Instagram, Youtube and join our community on Telegram.