According to reports, the league is set to permit Indian coaches to take the lead role from next season in what will be a major shift in policy,
Having qualified for the Indian Super League playoffs for the first time in their history the season before last, NorthEast United were on cloud nine and of the thought that they had finally risen as a force. In all fairness, the Highlanders also had a good start to the 2019-20 campaign under then newly-appointed head coach Robert Jarni. However, after star signing Asamoah Gyan pulled out with injury in mid-season, all hell broke loose. NorthEast United just couldn't get back to winning ways as they finished second from bottom in the table. That also resulted in Jarni getting sacked and his assistant Khalid Jamil taking charge as interim coach.
Now, with Jamil's experience in Indian football, he is quite capable of assuming a permanent role at the helm of an Indian club but, should NorthEast United give him the opportunity to prove himself?
Let's see what the Highlanders' fans say:
Madhurjya Batshya (For Khalid Jamil)
In June 2019 Khalid Jamil was offered a three-year deal as Head of Academy and assistant coach for the first-team at NorthEast United. Following Jarni's sacking he was appointed as the interim coach of the first-team, while he continued to be the Head of Academy. According to me, Khalid Jamil should be retained as the head coach of NorthEast United for next season.
It would be harsh on him to not give him a full season in-charge. There are a few points I'd like to raise in favour of retaining Jamil as the head coach of the Highlanders.
Jamil is an accomplished coach and has done some remarkable things with another northeastern club, Aizawl FC. Given the proper resources and the utmost trust he can do the same with NEUFC.
He already knows the club very well,having been here for almost a year. The 43-year-old has nurtured players like Lalengmawia, Dipu Mirdha and Alfred Lalroutsang, also giving debuts to the latter two in the process.
Being an Indian and having managed a number of domestic clubs he is already a better fit than any other foreign coach, who would obviously take time to adapt to the new setup. Moreover, Jamil is quite familiar with many Indian players and their traits too.
His appointment can also be a financial bonus for the club, as a foreign coach would also cost more. Instead, investing in players and other resources would be a better option, knowing the club's weak finances.
It would be harsh to judge and criticize Jamil based on the team's dismal performances in the final few games of the season. They were adversely affected by injuries, sacking of the head coach and even empty stands on matchdays. He had little part to play in all of that.
My pick goes to Jamil for next season. For me the appointment of a foreign coach would be another gamble just like the previous campaigns.
Manas Kashyap (Against Khalid Jamil)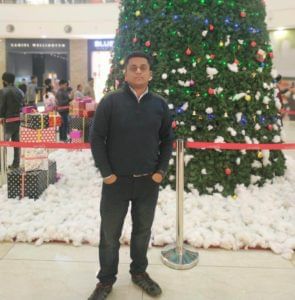 As an ardent follower of NorthEast United, I would opine that the management should go for a foreign coach rather than promoting the Head of Academy, Khalid Jamil, as the first-team boss. Not at all do I underestimate his coaching prowess, but the gradual rise in competitiveness of India's topmost football league would require someone of a higher coaching pedigree in the NEUFC hotseat.
Under such circumstances, I believe, Khalid Jamil could miss a trick or two when it comes to recruiting the best overseas targets who can fit into a team boasting of a large pool of local young talents. Moreover, he might actually feel the heat when the new season sets in.
Undoubtedly, a foreign coach would be more effective in the recruitment process, having known or worked with many talented players during his previous coaching stints.
In addition to that, a foreign coach would bring in fresh vibes to the dressing room right away, which could help the players adjust to the new season much faster and with renewed vigour.
For more updates, follow Khel Now on Twitter and join our community on Telegram.