These moves came as a shock to fans and pundits alike.
Indian football, particularly the Indian Super League (ISL) has seen multiple controversies and surprise managerial changes over the years. And as such, what occurred with FC Goa's Juan Ferrando with his ATK Mohun Bagan link is no stranger to this phenomenon. From financial motives, changing philosophies and abrupt decisions by the clubs' managements, this league has seen it all. Take for instance, cases such as Steve Coppel's stint with three different clubs or Carles Cuadrat's mid-season sacking. If not that, even comments by former European professional footballers or managers — such incidents have occurred many times in the Indian top-flight league.
Let's take a look at five shocking managerial moves in the ISL.
5. Miguel Angel Portugal
Portugal managed two former ISL clubs; Delhi Dynamos (2017-18) and FC Pune City (2018). With the former, the Spaniard had criticized their low budget for being unable to deliver. Additionally, he also praised the Stallions upon joining them stating that their budget would be a positive for his stint. However, his reign at the club was extremely short — getting sacked just three games after the 2018-19 season's commencement.
As a result, obvious questions were raised; not only about the management's early decision but also on the tactician's capabilities. This incident is one among multiple such managerial controversies revolving around the criticism of the Indian football ecosystem, such as Steve Coppell and Robbie Fowler who followed suit. That is, with their comments and managerial bouts in the ISL.
4. Teddy Sheringham & Ashley Westwood (ATK)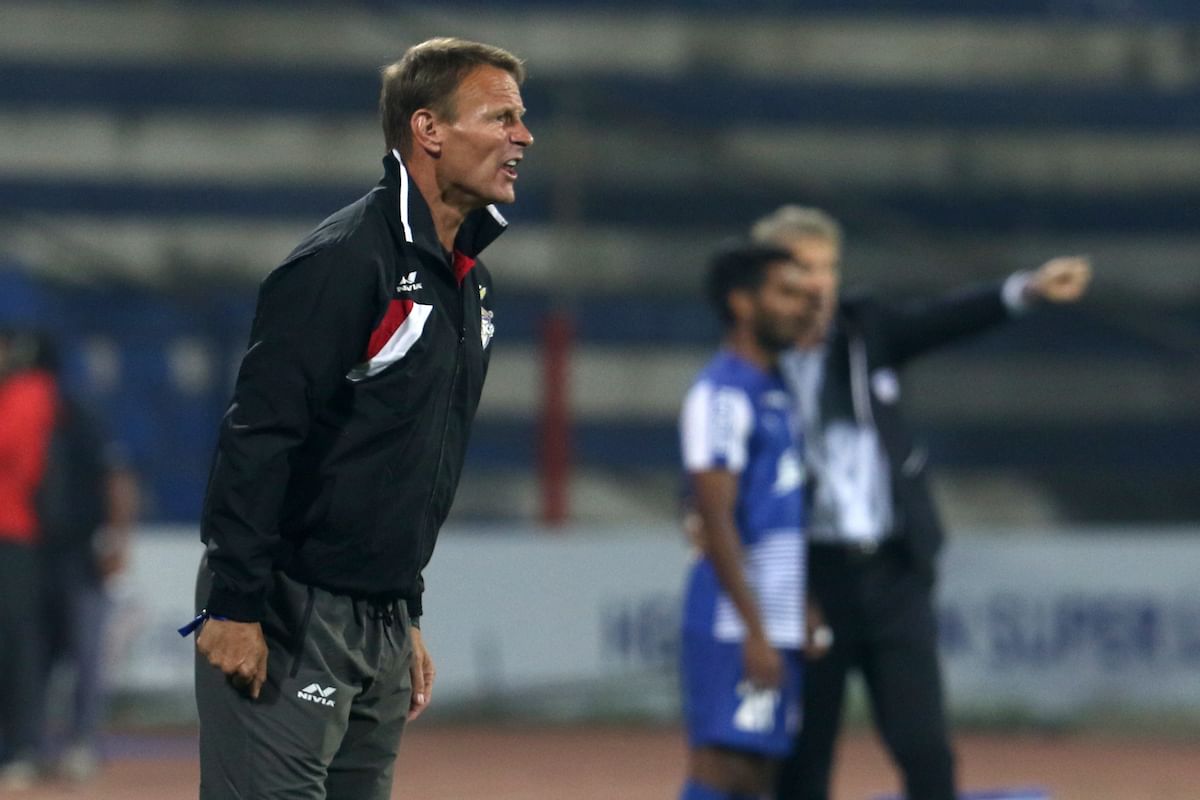 In the 2017-18 season, ATK's appointment of Manchester United legend Teddy Sheringham was a strange move to say the least. Appointing the Englishman after successful reigns of Antonio Habas and Jose Molina puzzled Indian fans. It was also the first time that they changed managers in the middle of a season. In other words, for a side of ATK's stature to appoint an inexperienced manager felt quite strange — for the tactician's only experience was with English fourth-division club Stevenage FC.
Nonetheless, he was roped in alongside former Bengaluru FC manager Ashley Westwood (who was assigned Techincal Director). In that phase, ATK won and drew three while losing four. Such inconsistencies for the club, especially after spending a reported ₹3.5+ crore for Sheringham's appointment still doesn't seem to be understood by most. Added to that, their decision of having Westwood as the Technical Director during this phase was a debatable one.
Either way, Sheringham was sacked shortly after, only to be replaced by Westwood as the interim coach.
3. Eelco Schattorie
In January 2018, Eelco Schattorie was appointed as Avram Grant's assistant coach at NorthEast United. This was followed by his promotion as head coach of the Highlanders. His tenure there was a staggering one as he led them to their first-ever semi-finals, against all odds and contrary to popular expectation. Despite a tight budget and recruitments done prior to his signing, he took an underdog NorthEast United side to the knockouts.
As a result, he was expected to remain and further develop the side. However, in May 2019, he was appointed as the head coach of league rivals Kerala Blasters. Though a vocal critique at the start of his NorthEast tenure, such as on the lines of his delayed appointment and other concerns, leaving after such a performance came as a shock to many.
His exit from Kerala Blasters later was shocking as well. He cited multiple reasons such as time devoted by the owners and treatment of Indian players among others. He remains one of the most well-known critiques of Indian football till date.
2. Sergio Lobera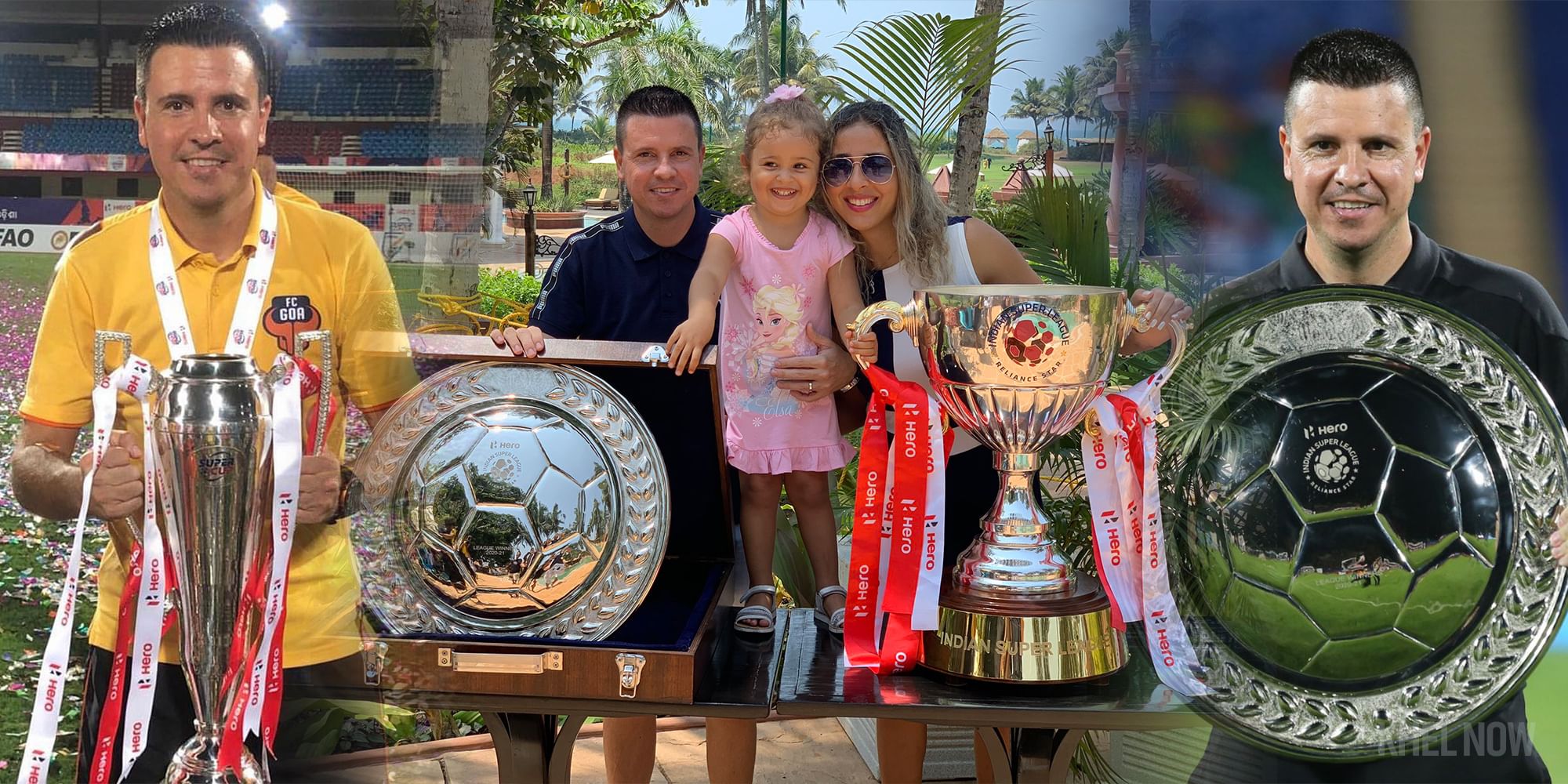 This one came as a shock for the entire Indian football fraternity. It was hard to understand what had transpired at FC Goa, who played a distinct eye-catching football under the Spaniard. Nobody could figure out why FC Goa's management decided to sack Lobera while his side was at the top of the standings.
Subsequently, multiple speculations were made on the reasons for his departure, such as the Gaurs' changing philosophy, his desire for more salary and his addition of a seventh foreign player. However, the actual reason still remains largely in the dark. Either way, he was appointed as the head coach of Mumbai City FC by the City Football Group in March 2020. The tactician brought Goa talisman Mandar Rao Desai and Mourtada Fall among others at the club.
1. Juan Ferrando
Similar to the Lobera incident, what's happened with Juan Ferrando is certainly a controversial and heavily unanticipated move. This time, what also stands out is the timing and the way it was communicated to the club. In other words; a mid-season transfer was leaked to the press even before the release clause was triggered. Such a move for a team that was just getting back to shape after a sloppy start means speculations once again.
And for such a saga to occur twice with the Gaurs in as many years means a fallout in the Indian football community which has been vocal about such negotiations and the ISL's business landscape. Regardless, the brunt of this will be borne by FC Goa's fans; who were anticipating a new era after their Durand Cup victory and resilience in the ISL of late. As of now, Technical Director Derrick Pereira and Spanish coach Angel Viadero are potential replacements for them. While on the other hand, Ferrando replaces Antonio Habas as the head coach of ATK Mohun Bagan.
Subsequently, talks on Financial Fair Play and other regulations have come to the spotlight yet again. So, what does this mean for the ISL and the season further for both clubs? Well, it's only a matter of time before we find out.
For more football updates, follow Khel Now on Twitter, Instagram and join our community on Telegram.