The Men of Steel begin their 2020-21 campaign against Chennaiyin FC on November 24.
Following a busy summer transfer window, Jamshedpur FC are also raring to step on the field as the Indian Super League returns in November. The league is to be organized in Goa inside a bio-bubble and the Men of Steel have been training at Sangolda Panchayat ground ahead of their campaign opener against Chennaiyin FC on November 24. Ahead of the season, Jamshedpur FC duo Karan Amin and Joyner Lourenco digitally interacted with the press, speaking on a number of topics.
"This year's obviously been very difficult for everyone, starting from the staff and even for the normal people. But as I was telling everyone the other day that we are still lucky to be doing what we love, playing football. There are a lot of precautions being taken and we make sure that we follow all the protocols. But it is very difficult and there is no room for mistakes, so the utmost care has been taken and we hope it works that way," Karan Amin began.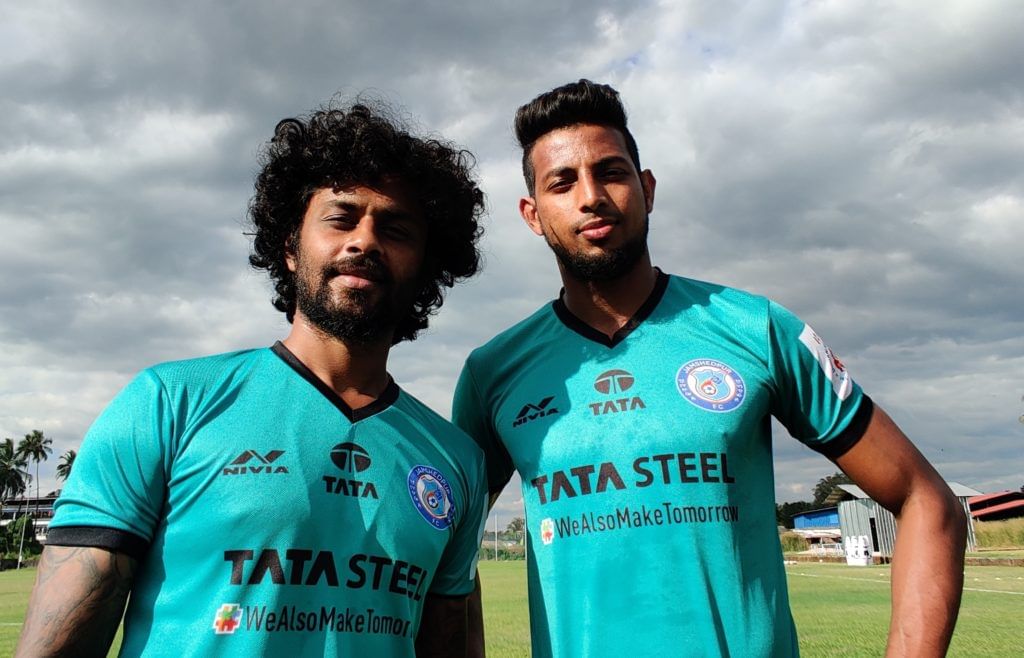 "It is very challenging, as in normal circumstances we were allowed to do a lot of things which we cannot do right now. There is no chance of meeting our families and friends and we are going to spend the next four-five months with the 40-50 people we meet everyday," he added.
Jamshedpur FC had a difficult previous season, following which, they decided to appoint Owen Coyle ahead of the campaign. The tactician was integral in Chennaiyin FC's impressive turnaround last season and hopefully, will lead the Men of Steel to a respectable finish in this term. They have also signed a number of impressive domestic players and overseas stars, who will be integral to Coyle's plan with Jamshedpur FC this season.
"We are gelling really well with the new players in the training and there is a positive vibe in and around the team." Joyner Lourenco quipped.
"I think the style of play will be the same, we obviously want to win. We have seen what coach Owen Coyle did last year with Chennaiyin by bring them to the playoffs and then to the finals. So we know what he expects from all the players. We have players like Jacki (Jackichand Singh), Nerijus Valskis and Peter (Hartley) coming in, along with Aitor (Monroy) and David (Grande) who have been with us last season. Also, a lot of young players have joined, so there is a good combination of youth and experience. The coach is very focused that he wants to win and so he makes sure that we give our everything in training," Amin added.
The 31-year old defender also revealed that he feels many youngsters will improve under Owen Coyle, something that happened with Chennaiyin FC in the 2019-20 season.
"I spoke to Edwin (Vanspaul) personally when the appointment happened. With all the youngsters like Amarjit (Singh) Mobashir (Rahman) Narender (Gahlot), Aniket (Jadhav) coming up, I have seen him (Coyle) giving them a lot of confidence, it will help the youngsters and the team as a whole."
Joyner Lourenco shared his thoughts about new signings and defensive stalwarts of Jamshedpur FC, Peter Hartley and Stephen Eze. "Both Peter and Stephen are very experienced defenders and as we said that we are a mixture of youth and experience, so we are learning from them," he shared.
Lourenco partnered Tiri at the heart of the Jamshedpur FC defence in the last campaign, who has not left the club to join ATK Mohun Bagan. With Peter Hartley coming in, he was asked for a relative comparison between Tiri and the Englishman, when he answered, " There is not much difference between them but I feel both are very motivating. They have helped me to deal with different situations which help me grow as a footballer."
For more updates, follow Khel Now on Twitter and join our community on Telegram.