UEFA Champions League
John Dykes on PSG, Italian clubs and UEFA Champions League knockouts
By

Kaushik
The experienced broadcaster gave his thoughts on Europe's premier club competition.
The first legs of the UEFA Champions League quarter-finals for the 2021-22 season concluded on Thursday. Manchester City and Liverpool managed to beat Atletico Madrid and Benfica respectively. Real Madrid clinched a dominating victory over Chelsea courtesy a Karim Benzema hat-trick, while Villarreal pulled off a monumental upset against Bayern Munich. Ahead of the second leg of matches, Khel Now had a chance to chat with experienced TV presenter and pundit John Dykes. Dykes interacted with the media on the Champions League as part of a roundtable hosted by Sony Pictures Network.
The anchor provided some interesting views on the competition and the sides still in the hunt to win European club football's biggest prize. Here are some excerpts from the conversation.
Guardiola's approach to tackle Atletico
Manchester City manager Pep Guardiola spoke about the "overthinking" mindset he is associated with in Champions League games. The former Barcelona manager admitted to the shortcoming, but spoke positively about it.
When asked about the same, John Dykes replied, "The part about the overthinking is just classic Pep. Nobody asked him about it, he brought it up himself. It was his way of saying 'You accuse me of overthinking. But, I have to overthink because we are playing against good teams.'
Dykes added, "We obviously always look to the failures against Lyon, Liverpool and last year in the final. When I think about Guardiola's overthinking, I think that he is thinking more about what the other team will do to him."
The effect of league form in Europe
Ahead of such crunch knockout clashes, form is often a hot topic of debate. Given that teams play league football for most of the season, it is inevitable that their domestic form is taken as a parameter when it comes to such big games.
John Dykes affirmed the same with respect to the Chelsea-Real Madrid clash, when he responded, "I think I might have to agree. If you take the El Clasico and the previous game (against Celta Vigo), where they (Real Madrid) had to rely on penalties, Ancelotti himself said that it is not ideal preparation. Then to see the way Chelsea were torn apart by Brentford was horrible preparation for them.
But, the Brit maintained that form is temporary and could be a dangerous parameter. He cautioned, "These (Chelsea and Real Madrid) are two teams irrespective of form. You put them in a big competition and they will perform. This is a clash of two clubs who defy form. If one of the two clubs concerns me, it would be Chelsea. With their form and with (Thomas) Tuchel having personal problems, I would be slightly sceptical of them. But with Real Madrid, they always deliver in European competition."
Villarreal's uphill challenge against Bayern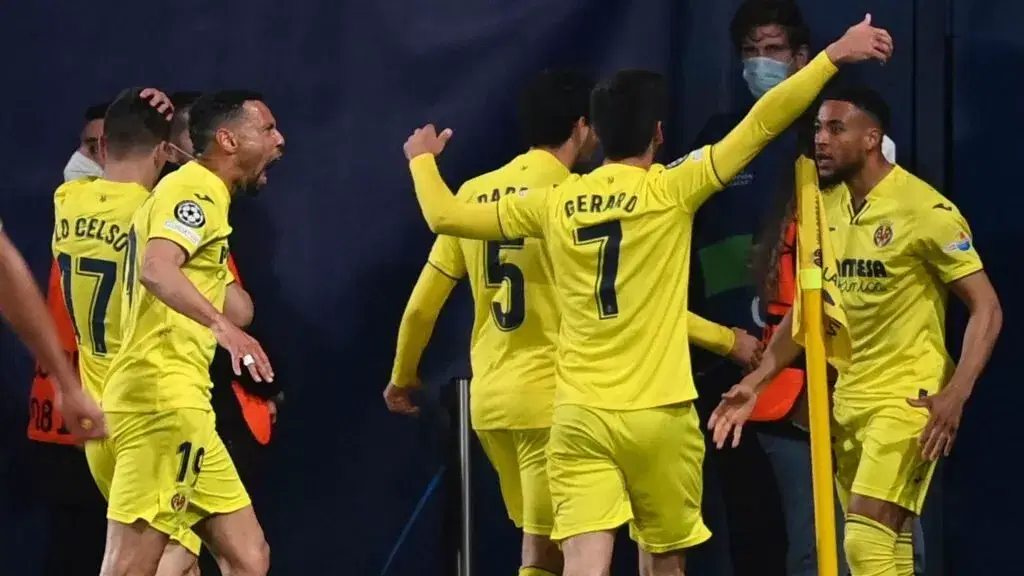 Villarreal are the underdogs in this season's Champions League. The Yellow Submarine have had a dream 18-month tenure in European football. They qualified for the Champions League as Europa League winners from last season. It was their first major honour.
This season, Unai Emery's men have made their way to the quarter-finals with a shock 4-1 aggregate win over Juventus in the Round of 16. But, they face a gargantuan task of facing six-time winners Bayern Munich.
John Dykes made his view of this game clear by saying, "With Villarreal and the game (against Juventus), the key thing to remember is that it served as a reminder of how far Italian football has fallen. I don't see Villarreal having the pedigree to trouble the best teams. I feel Bayern might see Villarreal and think 'this is a team that we won't have a problem defeating nine times out of 10.'
City & Liverpool's midweek plans before crunch weekend meeting
English giants Manchester City and Liverpool had their first leg assignments this week. That is before the two clubs face each other in a monumental Premier League clash on Saturday. The two teams are separated by a point at the summit of the league. So, it promises to be a high-octane, winner-takes-all clash.
Speaking on their approach to the CL games ahead of the crunch fixture, Dykes replied, "It would be a different case for both sides. For Liverpool, if they give everything in the first leg, then I think it will become academic at Anfield. That would allow Klopp the space to rest some players for the second leg."
"For City, it is a different case preparing for Atletico. Pep has so many good attacking permutations. But, it is different preparing for Atletico and Liverpool. With Liverpool, you are facing one of the most formidable attacks in Europe in a long time. With Atletico, it is more of a preoccupation with how to break them down. So, I think Liverpool have the luxury of really going for it two games in a row," the 57-year-old added.
Serie A clubs' perennial struggles
It was only five years ago. But, it seems like ages since an Italian club last made it deep into the Champions League knockout rounds. The last team to do so was Juventus, who made two finals in 2014-15 and 2016-17.
However, since then, Italian clubs have fallen way off the pace and this season like last sees none of them in the quarter-finals.
When asked about the reasons for Italian clubs' downfall, especially in European competition, John Dykes reflected, "I think it is more than just the drop in quality or bad luck. I think these clubs have had problems with mismanagement. They have had massive financial problems. The way they won the Euros playing really good football is a credit to the coach and the players. It shows that there are really good Italian players who ply their trade domestically. So, that reinforces my point about the clubs."
He exemplified by adding, "(AC) Milan's fall from grace is well-documented. They are now beginning to slowly get back from it. The likes of Napoli and Atalanta have done well, which shows how much the giants have fallen. Roma have had their problems. Juventus look nowhere near the force that they were. All these clubs have gone through a difficult time and they would need some more time before they get back to where they were."
PSG's UCL woes
A club whose whole project revolves around UEFA Champions League success is Paris Saint-Germain. After establishing domestic dominance, the French giants have shelled billions in their quest to win Europe's biggest club football prize. But, they have ultimately fallen short in their attempts since the Qataris took over in 2011.
The French giants signed Sergio Ramos, Lionel Messi, 2019 UCL winner Georginio Wijnaldum and the Euros' Player of the Tournament Gianluigi Donnarumma as free agents. Having signed such winners, they were expected to exercise the CL curse.
But, once again, PSG spectacularly crumbled in the Round of 16 second leg against record winners Real Madrid. Kylian Mbappe and Co. were undone by a second half hat-trick by Karim Benzema.
But, Dykes attributed PSG's struggles to structural misdeeds. He answered, "I think whoever paints PSG as favourites should be deemed wrong. I think it is just part of the celebrity football culture. PSG have superstar players, but their track record of crumbling under pressure in this competition suggests that they cannot be put as favourites."
The presenter further added, "In this competition, as you come to the closing stages, the pressure is something that is not usual. The quality of the oppositions at these stages is massive. When you see the track record of crumbling, you know that there is some problem with the club and the structure. When you assemble superstar players rather than letting it grow organically, you run the risk of such massive collapses. PSG are a great side, they can blow anyone away. But, when push comes to shove, they have the fragility that leads to such collapses."
Watch UEFA Champions League 2021-22 (Quarter-final Leg 2) – LIVE on SONY TEN 2, SONY TEN 1 (English), SONY TEN 3 (Hindi) & SONY TEN 4 (Tamil & Telugu) channels from April 13, 2022, at 12:30 am IST.
Watch The Top Corner with John Dykes show on SONY TEN 2 channels, SonyLIV, as well as Sony Sports Network's Facebook and YouTube pages every Thursday at 8:00 pm IST
Leg 2 Match Details
Watch Real Madrid vs. Chelsea Live on SONY TEN 2 (English), SONY TEN 3 (Hindi) & SONY TEN 4 (Tamil & Telugu) channels on April 13, 2022.
Watch Bayern vs. Villarreal Live on SONY TEN 1 on April 13, 2022
Watch Atletico Madrid vs. Man. City Live on SONY TEN 2 (English), SONY TEN 3 (Hindi) & SONY TEN 4 (Tamil & Telugu) channels on April 14, 2022
Watch Liverpool vs. Benfica Live on SONY TEN 1 on April 14, 2022
For more football updates, follow Khel Now on Twitter, Instagram and join our community on Telegram.