The 'Special One' might be the ideal man to bring success to a struggling Giallorossi side.
After his sacking as Tottenham Hotspur manager, it looked like Jose Mourinho's time in European football had come to an end. But in swooped AS Roma, signing The 'Special One' on a three-year contract, starting from next season. Considering his recent abysmal record as manager, Mourinho should consider himself lucky. Moreover, he has probably found the perfect place to stage a turnaround in his crumbling career.
Long before the likes of Antonio Conte and Maurizio Sarri dominated Serie A, it was Jose Mourinho, who cruised past everyone in Italian football with his hardworking Inter Milan side. Their journey reached a highpoint in the 2009-10 season, winning the treble (Serie A, UEFA Champions League, Coppa Italia), including a semi-final UCL win against Pep Guardiola's FC Barcelona.
Before we go into the details, let's get something straight. It's Jose Mourinho, the title winner! So Dan Friedkin hasn't got it all wrong, and now it all depends on the Portuguese manager's temperament.
Financial aspect
Other than their performance on the field, Roma have also been poor financially. The club is facing multiple losses and their income is being operated in the negative. Friedkin was forced to invest €150 Million from his own pocket after buying the club, just to keep it functioning this year. He has been pumping in more money from his other ventures and has reportedly spent more than the initial fee he paid to buy the club in 2020-21. He is currently the majority stakeholder with 86.6% shares in the club.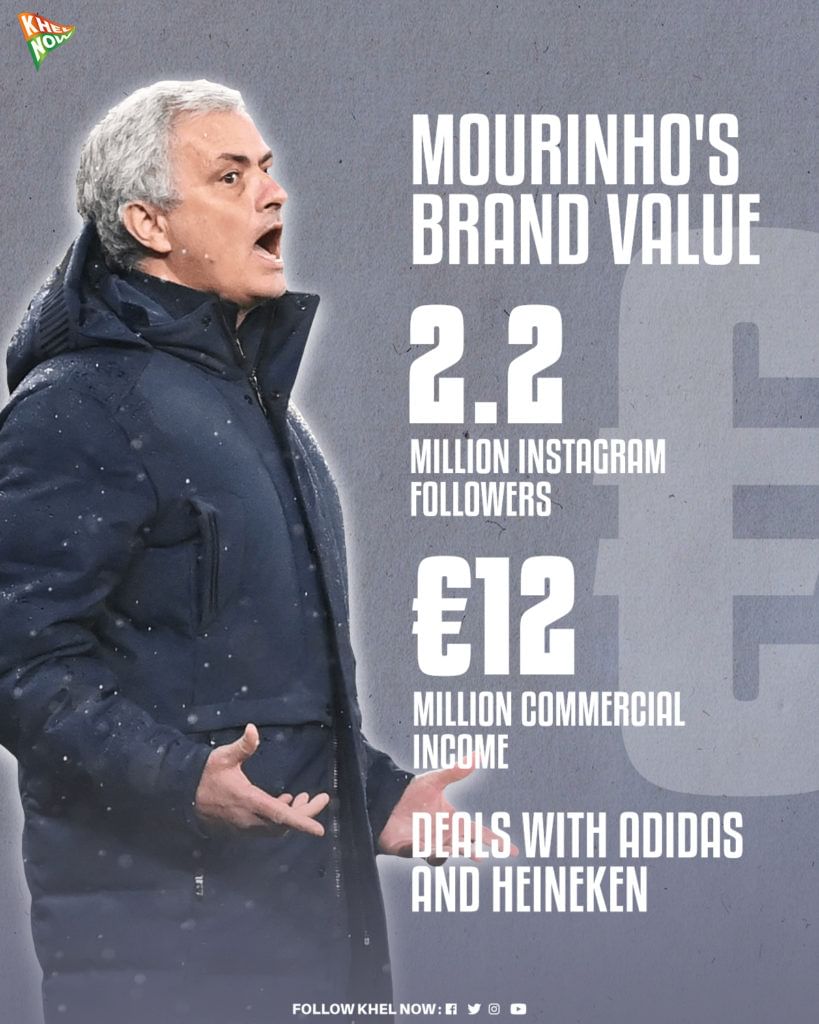 Jose Mourinho is one of the biggest brands in world football. Roma has 3.6 million followers on Instagram. This is the main social media platform used in football. Meanwhile, Mourinho boasts 2.2 million followers. Mourinho has pocketed almost the same amount of sponsorship money in 2021 as Roma received annually from their jersey deal with Qatar airways. Roma's commercial income in 2021 is €52 million. Meanwhile, Mourinho's commercial income is €12 million, which includes deals with Adidas and Heineken. Now with Mourinho in their brand, Roma could get better sponsorship deals and more money out of their jersey deal.
Need to rebuild
Jose Mourinho is a perfect fit for the Italian style of football; defend deep and counter-attack precisely. He has the knack of motivating players and getting the best out of them. It has wuite evident that he will use his 4-3-3 or 4-2-3-1 formation with Roma, and could spend money on a defensive full-back.
Roma are currently seventh in the Serie A table. They have one more match left to play, when they face Spezia on May 23. UCL qualification is not possible and Manchester United knocked them out of the Europa League in the semi-finals. As a result, they will need a big rebuild.
Everything seems to be wrong in the club's system, right from the leadership. The club lashed out at Dzeko for being a primadonna player. They even stripped him off captaincy. Native player Lorenzo Pellegrini is the current skipper, but hasn't been able to prevent the string of poor results.
The club's management has been known for its lack of respect to the senior players, including Alessandro Florenzi, who is currently on loan at Paris Saint-Germain.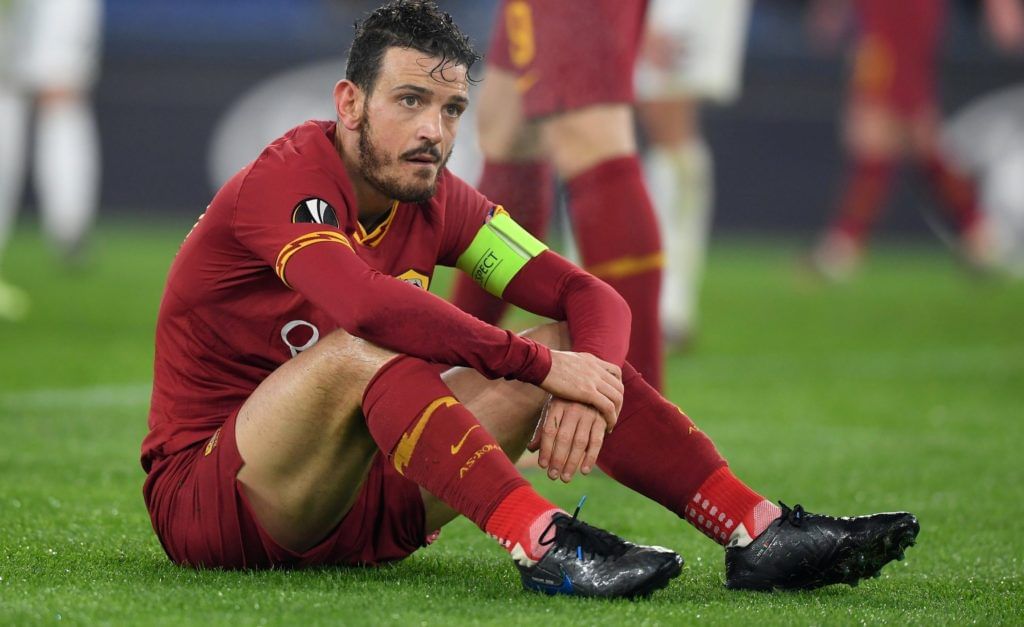 Roma's main problem in recent times has been conceding goals. As a result, Mourinho's first job will be to restructure the backline into a more strong entity. This is exactly what he did with Inter and Chelsea.
He will be aiming to improve Roma's zonal defending in important spaces of the pitch. He will also try to keep more clean sheets. As a result, fullbacks will need to partner with wingers in defending and offensive moves. Mourinho will use defensive midfielders to man-mark in front of the 18-yard box.
The perfect Mourinho players
Many Roma players could benefit plenty from Mourinho. The likes of Gianluca Mancini and Roger Inbanez fit the Mourinho-mold perfectly. This is due to their physical attributes, mentality and versatility.

Mourinho has a knack of using an attacking full-back and a defensive one. Leonardo Spinazzola perfectly fits the former Inter manager's Maicon role. This is because he has the speed to accelerate down the left flank. Mourinho is likely to give the 28-year-old a free-role down the flank.
Mourinho can also recall Justin Kluivert back into the side from a loan at Lyon. He, with his attacking potential, can be a potent force for Roma on the wings.
Lately Lorenzo Pellegrini has been improving his defensive contribution. He could be a good fit for Mourinho but will need to work harder. He reads passing lanes properly, and also has the eye for starting counter-attacks. The Portuguese can even use Bryan Cristante in a box-to-box midfield role. His ability to be all over the pitch with ease is something Jose Mourinho would love.
In attack, Zaniolo will be Mourinho's main man. He will thus have the freedom to make runs with much aplomb. Henrikh Mkhitaryan and Pedro having poor relationships with The Special On. As a result the duo could leave alongwith Edin Dzeko. Dzeko doesn't have the legs suited for Mourinho's style.
For more updates, follow Khel Now on Twitter, Instagram and join our community on Telegram.