FC Barcelona Noticias/Footy Renders
These custodians had a reputation for being adept at saving spot-kicks.
There are few things harder in football than taking a penalty and one of them is saving one. If scoring from the spot is tough considering the pressure and expectation to score, then making a save is even tougher. The odds are massively against the goalkeeper in the situation, who has to protect a 24ft in length and 8ft in height goal from a ball that is hit from 12 yards away.
Goalkeepers, over the years, have developed several ways in order to predict the direction of the penalty. They observe the standing position of the penalty-taker and also study their previous attempts to get a better idea of their preferred side. Having said that, executing the research is a different task altogether. Only top-class custodians are able to build a reputation in this regard.
Focusing on the Spanish La Liga, one of the elite European leagues has had some legendary goalkeepers in the past. The following five custodians were particularly good at saving penalties. Therefore, here is a look at the top five goalkeepers with most penalty saves in La Liga:
5. Diego Lopez – 11 saves
Diego Lopez has 11 saves on his record with a penalty saves percentage of 21.2%. The 40-year-old is currently registered with Spanish outfit Espanyol. He has previously played for teams like Real Madrid, Sevilla and Villarreal in the division.
The veteran goalkeeper is in the last few years of his career and is still making a mark for Espanyol. He has kept 10 clean-sheets in all competitions in the ongoing campaign, at the time of writing.
4. Santiago Canizares – 11 saves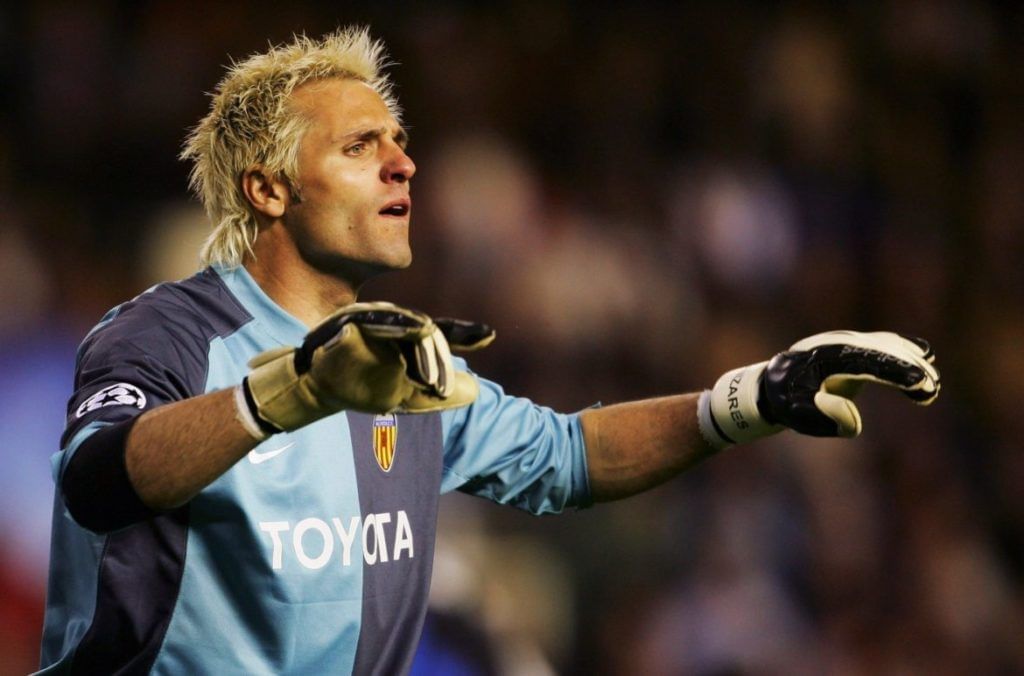 Santiago Canizares was one of the most recognizable goalkeepers during his playing days. That was because of his silver-coloured hair. However, he was more renowned for being an excellent goalkeeper who had many qualities. making penalty saves was a key area he was strong in, making 11 saves with a percentage of 23.9%.
The 52-year-old is now retired as a professional footballer. He is remembered fondly for his 10-year period at Valencia after playing for teams like Real Madrid and Celta Vigo. Canizares helped Valencia win two La Liga titles and a UEFA Cup too.
3. Sergio Asenjo – 12 saves
Sergio Asenjo is third on the list of all-time leading penalty-savers in La Liga. The Spaniard currently represents Villarreal and is in the eighth year of his stint with the Yellow Submarines. He has also represented teams like Atletico Madrid and Malaga previously.
Overall, Asenjo has made 12 penalty saves from 46 with a ratio of 26.1%. The 32-year-old has three UEFA Europa League trophies and one La Liga win under his belt.
2. Andres Palop – 13 saves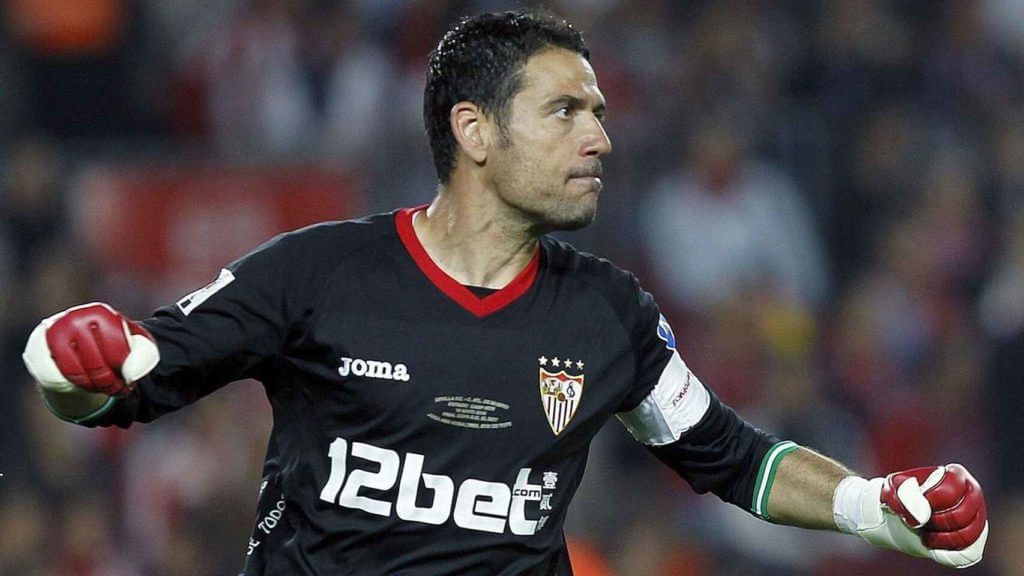 Andres Palop made 13 penalty saves during his time in La Liga. The custodian hung his boots in 2014, after a long career at the top level. His penalty saving ratio stands at 33.3% after making 13 saves from 39 penalties. He played for Villarreal, Valencia and Sevilla in Spain, before ending his career with Bayer Leverkusen in the Bundesliga.
Palop kept 101 clean-sheets from 294 appearances in the league. The 48-year-old won the UEFA Euros with Spain, two La Liga titles with Valencia and three UEFA Cups, twice with Sevilla and one with Valencia.
1. Diego Alves – 22 saves
Diego Alves had a big reputation for saving penalties. After all, he is the all-time leading penalty-saver in La Liga. The custodian made a massive 22 saves from 46 penalties, taking his saving ratio to an unbelievable 47.8%.
The Brazilian played for Almeria and Valencia in Spain and is currently playing for Flamengo in Brazil. The 36-year-old did not win any silverware in Spain, but his outstanding penalty save record will most likely stand unbroken for many more years.
For more updates, follow Khel Now on Twitter, Instagram and join our community on Telegram.