League De Champions Media
The goal from Aswin Sawal helped Maratha Warriors beat Shree Rudreshwar Strikers in the finals of the tournament on Sunday.
Maratha Warriors clinched the League De Champions 2020, as they edged past Shree Rudreshwar Strikers by a solitary goal in the inaugural football league, organised by Football Association of Sankhalim at Cudnem Football Ground on Sunday.
Aswin Sawal scored the only goal of the match in the 16th minutes to help the Virdi side to become the first Champions.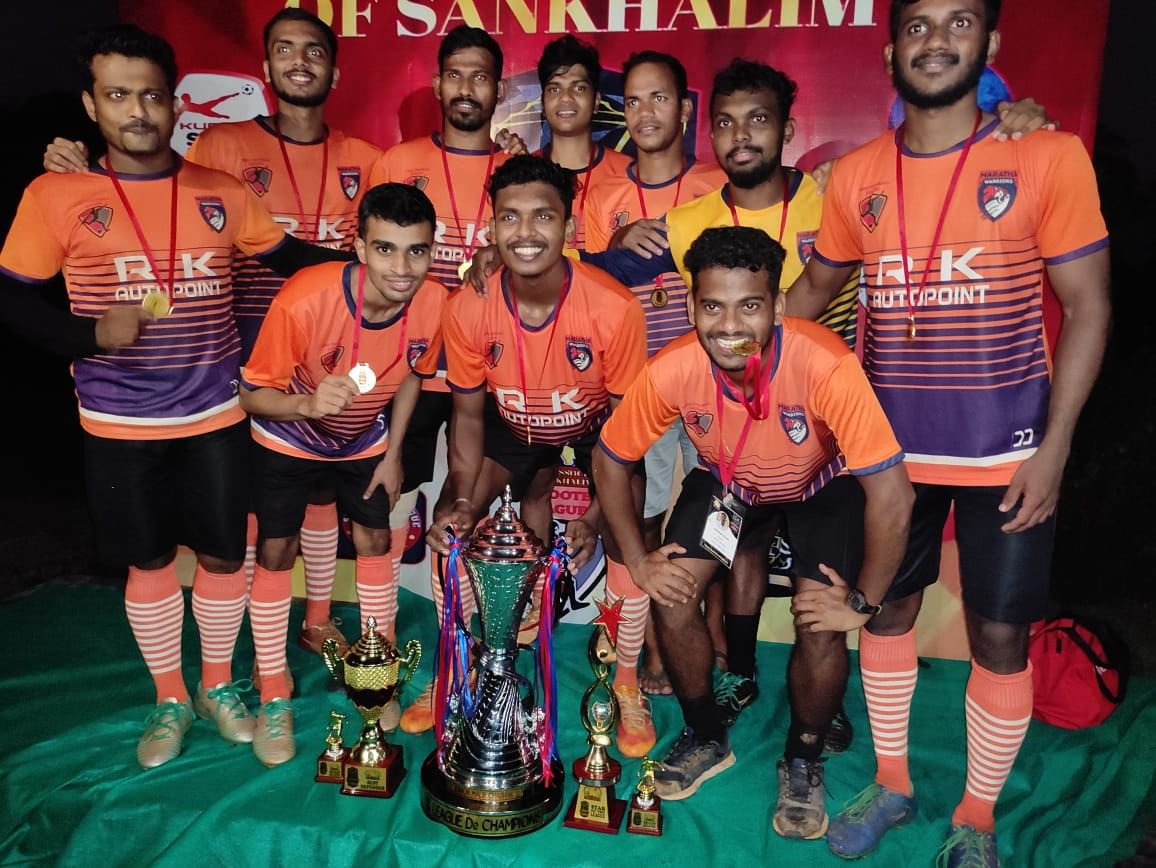 Ashwin Sawal was judged the star of the league for a heroic performance in the entire league, while Lavu Gawas from Sunrisers FC won the Golden Boot for the highest goals. Lokesh Gawande (Rudreshwar Strikers), Shablo Ghadi (Maratha Warriors) and Bhupesh Kamat (Rudreshwar Strikers) were awarded Best Goalkeeper, Best Defender and Best Midfielder trophies respectively. Rudreshwar Strikers were also judged the best disciplined team of the league.
ALSO READ: PUMA becomes official kit partner of Mumbai City FC
The Champions had defeated Sunrisers FC by 2-1 margin in the first semifinal, while keeper Lokesh pulled out two brilliant saves in the tiebreaker against Sirsat Challengers to put Rudreshwar Strikers in the semifinals.
A total of 14 teams from nine different local leagues, namely, STP Super League, United Karapur Football League, Parye Football League, HousingBoard Super League, Virdi Football League, Kudne Super League, Navelim Premier League, Maina Super League and Amona Super League had participated in the Champions League.
The league was played in two phases where nine champions of their local leagues were given direct entry into the Group stage, while five runners up played in the Qualifiers to book three slots for the main event.