The club are popular for selling players and receiving huge transfer fees in return.
For years, clubs like AFC Ajax and Borussia Dortmund have become a powerhouse for young talented players. Historically, top football clubs have splashed a lot of money for talented youngsters. AS Monaco has become one of the smartest clubs in football – joining Ajax and Dortmund – after making some excellent bargains. It is the strategy of such clubs to usually develop youngsters and then sell them for high prices.
The 2017 squad made headlines after beating Manchester City in the RO16 of UCL. They even dethroned PSG as Ligue 1 champions in that season.
Let's take a look at the top ten most expensive AS Monaco player sales.
10. Tiemoue Bakayoko
Bakayoko was a key part of the AS Monaco midfield alongside Fabinho. His stellar performances at Monaco earned him a transfer to Chelsea. The Blues paid £40 million to AS Monaco for the transfer of Bakayoko. The transfer unfortunately failed due to which he has been loaned thrice now.
Tiemoue has spent one loan season at Napoli and Monaco. Chelsea have a two-year loan deal in place with AC Milan. What's even more disappointing is Bakayoko has underperformed at AC Milan. The club is now looking to terminate his two-year loan spell with Chelsea.
9. Youri Tielemans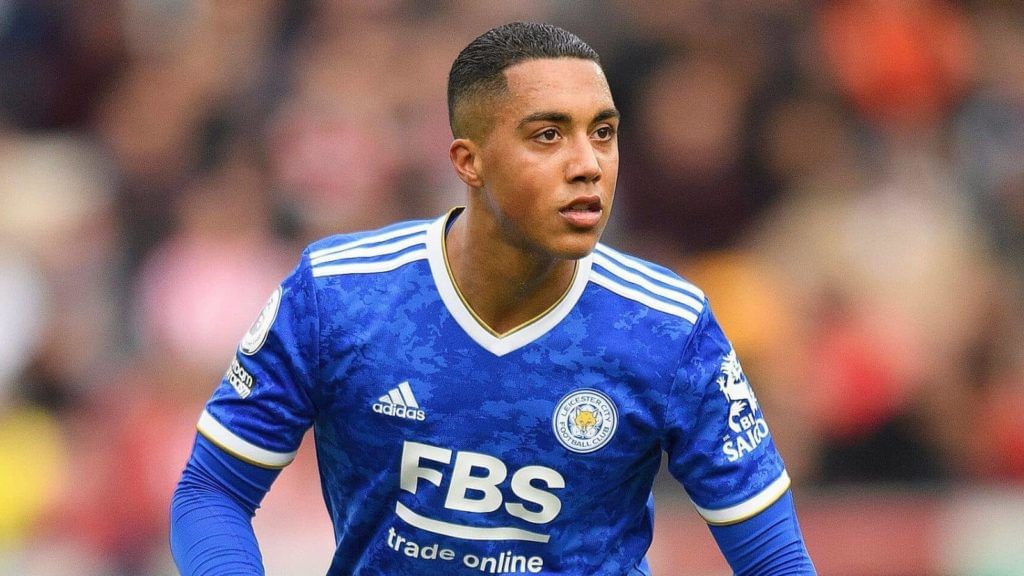 Tielemans is regarded as one of the best Belgian players in the world. The midfielder moved to Monaco from Anderlecht. He performed exquisitely in Ligue 1. Following this, Leicester City signed him on a loan which then became permanent in 2019. The Foxes paid £45 million to AS Monaco for his transfer.
What followed next is commendable for Leicester and Tielemans. Leicester won the FA Cup final against Chelsea in 2021 in which Tielemans scored the winner. Many top clubs are interested in signing the Belgian. However, it is unclear whether Leicester will be willing to sell their valuable asset to a rival league team.
8. Fabinho
Yet another player from the 2017 squad makes it to this list. Fabinho scored in the first leg against Manchester City in 2017. His goal scoring is not his best aspect, but the midfielder excels in several other departments. The Brazilian first shone at right-back before moving to midfield.
Jurgen Klopp made note of Fabinho's ability and signed him in 2019. Klopp is known for not spending much on players. The fact that Klopp chose to spend £45 million on Fabinho shows that he is special.
In that very season, Liverpool beat Spurs in the UCL final to win the title. Fabinho played a key role in Liverpool's midfield, especially last season. Despite Liverpool losing out on small margins, Fabinho has cemented his spot in the Liverpool midfield.
7. Bernardo Silva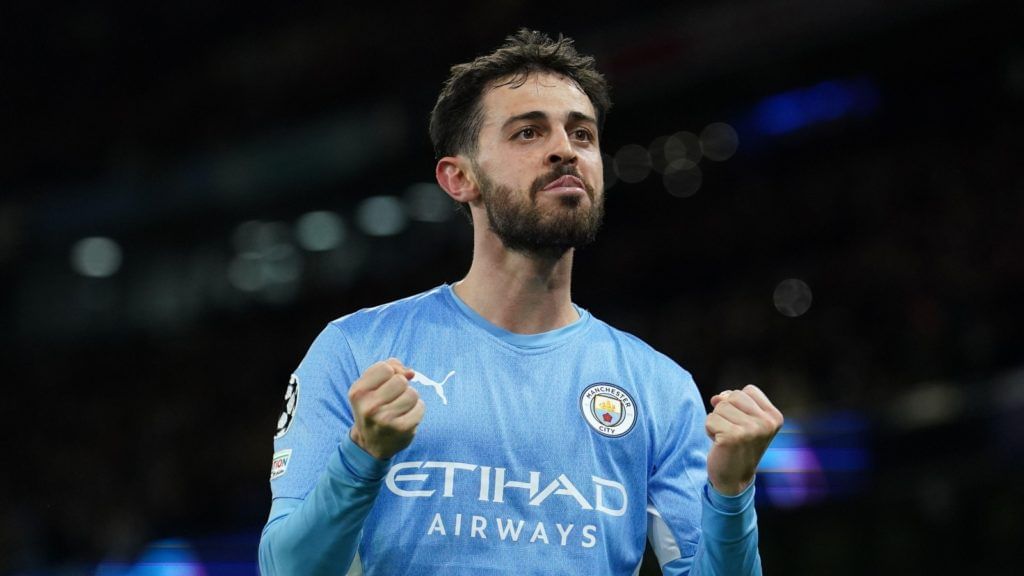 The Portuguese midfielder had a lot of pressure on his back. Manchester City have always had well-stacked squads. Bernardo showed his slick dribbling and playmaking abilities consistently. A midfielder like Bernardo does not score many goals but is very pleasing to watch and is a key figure in the team. City under Pep Guardiola splashed £50 million to facilitate Silva's transfer.
The transfer definitely paid off because Bernardo has only levelled up his game since arriving at the Etihad. Silva played an exceptional role in City's 2021/22 Premier League title haul.
6. Benjamin Mendy
Many top clubs were highly interested in signing Benjamin Mendy. Eventually Manchester City bought him for €57.5 million. Benjamin enjoyed a lot of trophies with Manchester City and also the World Cup with France. However what happened next was unexpected and disappointing to say the least.
Once an exciting prospect has now become a forgotten and maligned figure in football. The reasons are justified since the French fullback is under investigation over rape charges. Manchester City have suspended him since August 2021. It is almost certain that Benjamin will no longer play as a professional footballer.
5. Anthony Martial
AS Monaco definitely got the better side of the bargain by selling Martial to Manchester United. Martial was not famous in 2015. This made the transfer to Manchester United even more shocking. The Red Devils spent €60 million for the Frenchman.
Anthony Martial did well in the early stages at Manchester United. However, his downfall has been rapid. Martial has just scored four goals in the last two seasons. What's even more disappointing is he has played just 32 games in those two seasons. It seemed the end of the road for him however Erik Ten Hag has stated his intentions to keep Martial in his project.
4. Thomas Lemar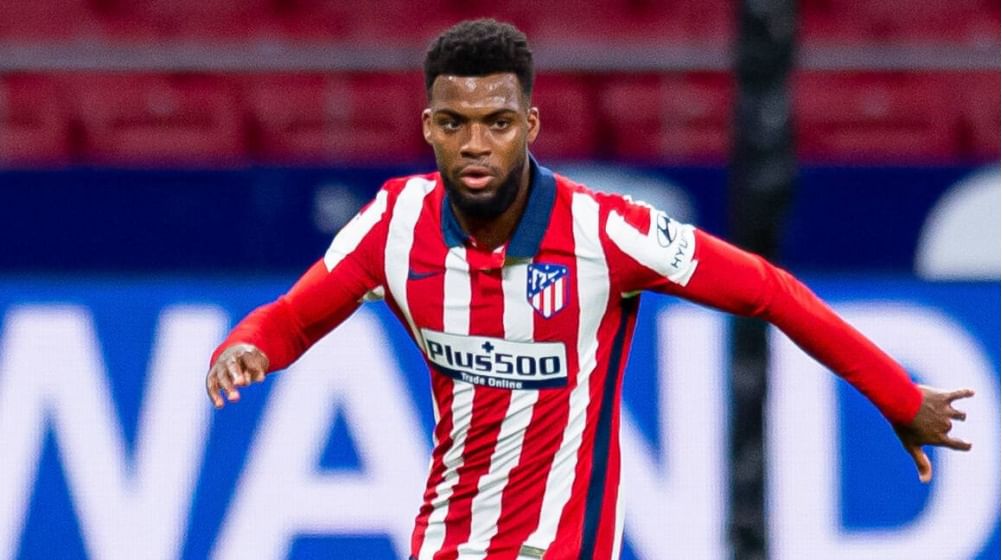 Lemar was also a part of the 2017 AS Monaco squad. Many clubs were interested in him with Arsenal leading the race. The Gunners failed to get him since AS Monaco were reportedly demanding €100 million.
Eventually, AS Monaco sold him off to Atletico Madrid for £64.80m. However, Atletico Madrid have seen very little return on their investment. The Los Rojiblancos are struggling and are looking to make transfers to comply with FFP (Financial Fair Play). Several sources have confirmed that Atletico are willing to sell Lemar this summer.
3. James Rodriguez
A special player – one of his kind – James Rodriguez will never be forgotten because of the 2014 World Cup. James was already one of the most-talented prospects back in 2012 before joining Monaco from Porto. After spending just one season at Monaco, James headed to the 2014 World Cup where he was the best alongside Lionel Messi.
This earned him a move to Real Madrid. The Los Blancos were quick to buy the Colombian, spending £67.50m on him. James did not do enough to justify his signing at Madrid. Madrid then loaned him to Bayern Munich where he had 39 goal contributions. James then returned to Madrid for a season and later joined Everton as a free agent.
Unfortunately, the Colombian then chose to go to Qatar in 2022, signalling a farewell from the top leagues.
2. Aurelien Tchouameni
Tchouameni had already become one of the most talented prospects in football before joining Real Madrid recently. Clearly, AS Monaco have yet again done incredible business, selling him for £72.00m plus €20 add-ons.
Real Madrid can definitely make great use of Tchouameni as he is a very valuable midfield asset. The invaluable trio of Kroos, Modric and Casemiro will make way for a new midfield in years to come. Tchouameni can definitely fill one of the three spots and have a long journey at the club.
1. Kylian Mbappe
Who other than Kylian Mbappe? The star in the bout against Manchester City. The talented kid back then is now one of the best players in the world. Mbappe scored 26 goals in just 44 appearances in his breakthrough season (2016-17). The 18-year-old scored six goals in nine Champions League appearances in 2016/17. Two of them were against Manchester City, including a crucial goal in the second leg.
Paris Saint-Germain were quick to splash big money for him. The French outfit spent a staggering £162.00m on Mbappe. This transfer is the second most expensive in the history of football. PSG have definitely seen good return on their investment. Kylian has scored 171 goals in 217 appearances for PSG in all competitions.
Kylian was very close to joining his dream club Real Madrid as well. However, Mbappe chose to extend his contract with PSG at the very last moment this summer break.
For more updates, follow Khel Now on Facebook, Twitter, and Instagram and join our community on Telegram.