The former German international talked about several topics during the interaction.
Lukas Podolski is one of the most iconic German footballers to grace the sport. He was part of the team that won the 2014 FIFA World Cup in Brazil. The 36-year-old has now become part of the "Bundesliga Legends Network" and will represent the league globally and interact with the competition's fanbase. "It is a very special honour for me to become part of the team – even more so while I am still active as a professional," Podolski said in response to becoming part of the project.
The former German international joins the company of legendary Bundesliga players like Jürgen Klinsmann, Philipp Lahm, Lothar Matthäus, Jay-Jay Okocha, Claudio Pizarro and Zé Roberto. During an interaction with the media, the striker answered several questions and also expressed a keen interest in playing football in India.
Here are excerpts from the conversation with Lukas Podolski, covering some of the major talking points from the interaction with the German legend:
Thoughts on Bundesliga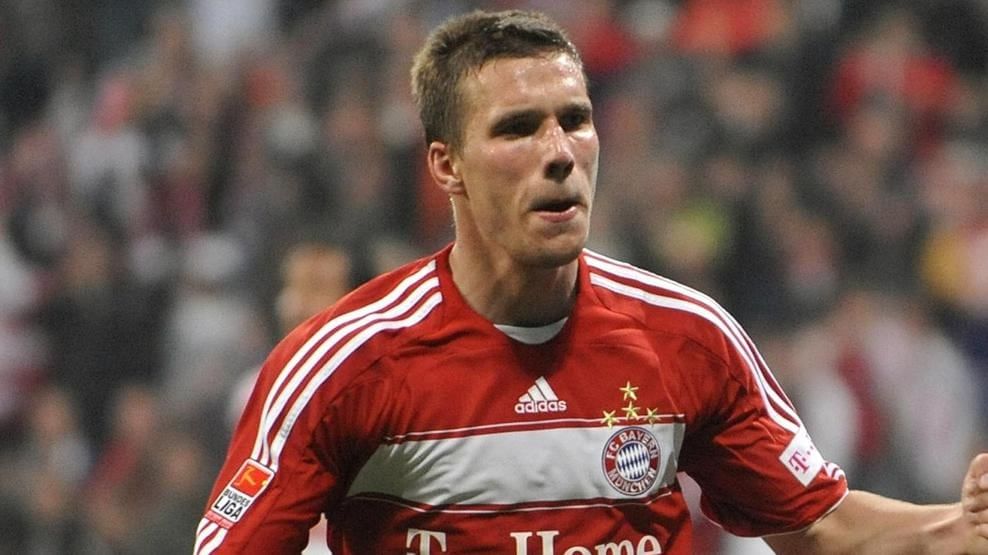 Expressing his thoughts on the state of the German Bundesliga, Podolski praised the culture by saying, "The stadiums are nearly sold out in every game. Everyone likes to watch the Bundesliga and likes to visit to watch the games. But what is the best league? For me, the best league is on the pitch and that changes sometimes. Generally, the Bundesliga is one of the best, everyone wants to copy the clubs, their organisation and fans…every other league will be proud to have fans like that. The atmosphere is great and this is what the other leagues do not have."
"The competition in the Premier League is better, it is not 'boring' like the Bundesliga. You have Bayern Munich win the title 10 times, one cannot find that in the Premier League. But, we cannot change it and we have to congratulate Bayern Munich for what they are doing," Podolski expressed in the context of the Bavarians dominating the competition.
A satisfactory career
Looking back at his long and illustrious football career, Lukas Podolski expressed contentment. He said, "I have played in a lot of countries, I have played for the German national team. I grew up here in the streets of Poland playing and now I am a Bundesliga legend, still playing. I have 130 caps, I visited and played in a lot of countries. I have not had a lot of difficult moments because I enjoy it even when I lose a game. You cannot be happy always."
Favourite football moment and possibility of playing in India
Lukas Podolski found it hard to pinpoint his favourite football moment but did talk about his time with FC Koln. He said, "My favourite football moment – it is difficult to choose one. I am a boy from Cologne, and grew up there and become a professional footballer with FC Koln. There are special moments like the first game, the first goal and there were a couple of goals I remember when the new stadium was open in Cologne for the World Cup. It was around in 2004-05 and we played against Borussia Monchengladbach – the biggest derby. I scored the winning goal and we got the three points, it was a special moment for me."
"Show me the contract, we can speak about it," Podolski said in response to possibly playing in India. "I know from my social media, I have a lot of fans from India that are following me. I have a lot of supporters from there and I am open to everything. I am playing now, here in Poland and let us see how it continues. I am open to playing in India and let us see what happens." he further said.
Favourites for 2022 FIFA World Cup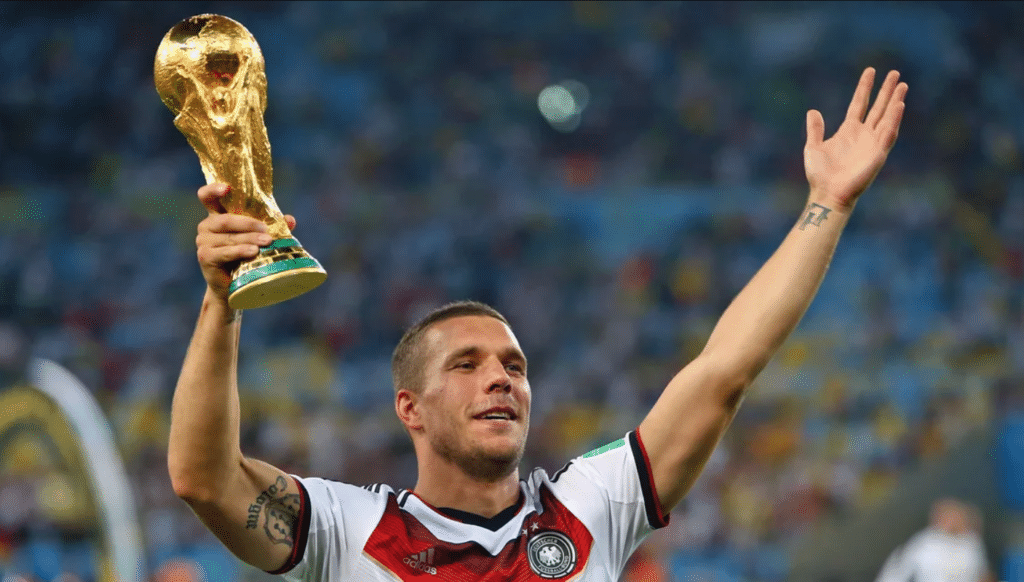 The former World Cup winner also gave his prediction for the upcoming tournament in Qatar and hopes Germany can perform better than last time. He said, "There are a lot of countries which are the favourites. I hope Germany can get it again but it would be difficult because I don't think they are 100% ready."
"Rest you have teams like France, England and Belgium, teams you look at and other teams from South America like Brazil and Argentina have looked strong in qualification. I will support Germany and hope they play a good tournament, not like the last one where they got out in the group stage," Lukas Podolski further opined.
For more updates, follow Khel Now on Twitter, Instagram and Facebook.