Some of the biggest names in sports are currently playing in America.
The MLS (Major League Soccer) is the highest level of league football in the United States. It was founded in 1993 and is gaining traction and popularity quickly. Many popular European footballers have joined the MLS as well. David Beckham himself has not only played in the MLS but is also the co-owner of a team. The 2022-2023 MLS season will see even more new stars. Let's take a look at the top 10 stars in the MLS 2022-2023 season.
10. Carlos Vela
Everyone is familiar with Carlos Vela. He has 65 goals and 33 assists in 110 MLS appearances. Vela also scored the most goals in a season (34 in 31 games). Carlos has a very interesting backstory behind his career.
Carlos Vela was once a thriving wonderkid at Arsenal under Arsene Wenger. At first he did well in his early stages scoring a hat-trick in the league cup. After ending the season with 6 goals, Carlos then could not prove his consistency. The Gunners loaned him to West Brom where he scored just twice. This led him on a loan journey at Real Sociedad. Carlos had his best La Liga season with Real Sociedad in the 2012-13 season. He ended the season with 27 goals and assists. Only Messi, Ronaldo, Alexis Sanchez and Diego Costa had more. However, Carlos struggled again when it came to performing consistently. Eventually, he went on to leave European football and became an MLS star.
9. Leonardo Campana
The 21-year-old has had his share of loan spells. Campana started his career with Barcelona Sporting Club. Wolverhampton wanderers acquired his services on a three-and-a-half-year deal in 2020. However, he did not even make his debut for Wolves. The Premier League side loaned him to Primeira Liga side ,Famalicao. After just one year he joined Swiss Super side Grasshopper on a season-long deal. At the beginning of the year 2022, Inter Miami announced his arrival on a season-long loan deal.
Finally, Campana began to show his worth at Inter Miami. Leonardo scored eight goals in 17 appearances for the MLS side.
8. Cucho Hernandez
Hernandez has also undergone various loan spells just like Leonardo Campana. Hernandez became the club record signing for Columbus Crew. Cucho Hernandez is just 23 years old and has spent 5 seasons at Watford FC. He has spent much of those seasons under various loan spells at various La Liga sides.
Cucho's best season of his career was at SD Huesca. He scored 20 goals in 69 appearances at SD Huesca. Hernandez has already managed to score 8 goals in 8 appearances for Columbus Crew.
7. Xherdan Shaqiri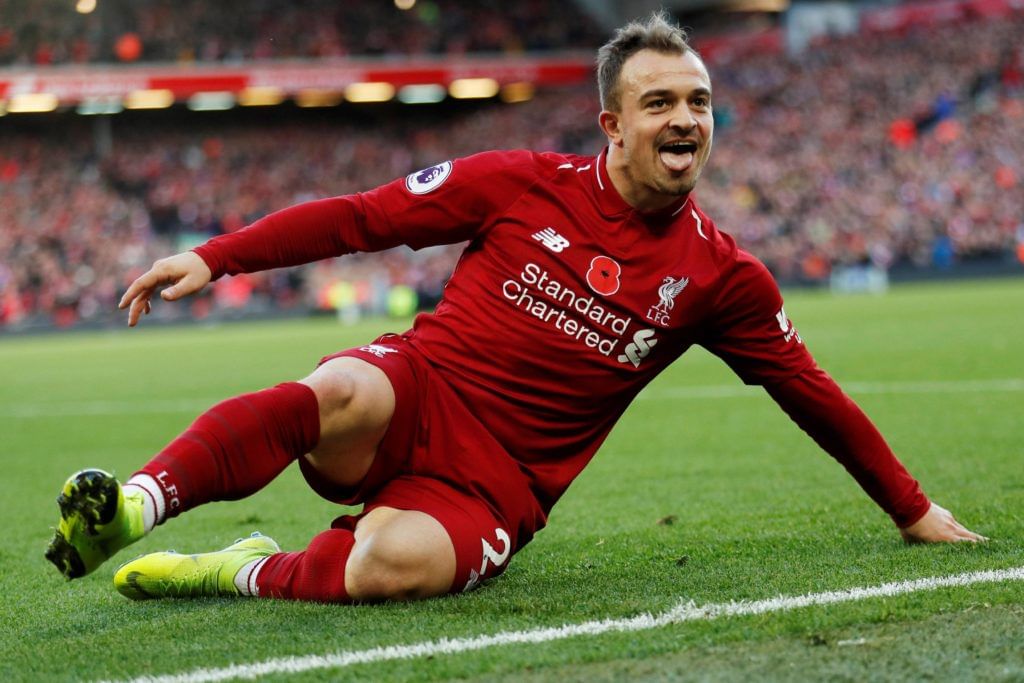 Many are familiar with the Liverpool and Bayern player, Xherdan Shaqiri. The Swiss star is a serial winner. He has won 18 trophies throughout his career with FC Basel, Liverpool and Bayern Munich. Shaqiri was a part of the Liverpool Premier League winning squad and Champions League winning squad as well. He has also won nine trophies at Bayern Munich.
Shaqiri has worked harder and played more on the international stage. Xherdan has scored 26 goals in 100 caps for Switzerland. This makes him the seventh top scorer. He also played at 2010, 2014 and 2018 World Cups.
6. Giorgio Chiellini
The Italian centre-back joined Los Angeles FC this summer on a free transfer. Chiellini dominated the backline in Serie A for 14 seasons(2004-2022). He played in 425 appearances for Juventus. Chiellini was a key part of Juventus's success from 2014-2018. The Old Lady managed to reach 2 Champions League finals and win two Coppa Italia titles and their fifth consecutive Serie A title.
Chiellini and Bonucci proved themselves at the Euro 2020. Despite their diminishing speed and performances, the Italians gave it their all at the Euros. Chiellini won the "Best Defender Of The Tournament" after Italy claimed the trophy. As of now, the Juventus legend is looking to help Los Angeles FC win their first MLS title.
5. Federico Bernardeschi
Bernardeschi is yet another superstar heading to the MLS. He has joined Toronto FC after 5 seasons at Juventus. The move seems early for the 28-year-old however it certainly has it's reasons. Just like many others, Bernardeschi saw a change in his position under Andrea Pirlo. Despite excelling in his new position as a fullback, the arrival of a new season saw him change his club.
Federico is already making his mark at Toronto FC scoring 4 goals in 6 appearances.
4. Douglas Costa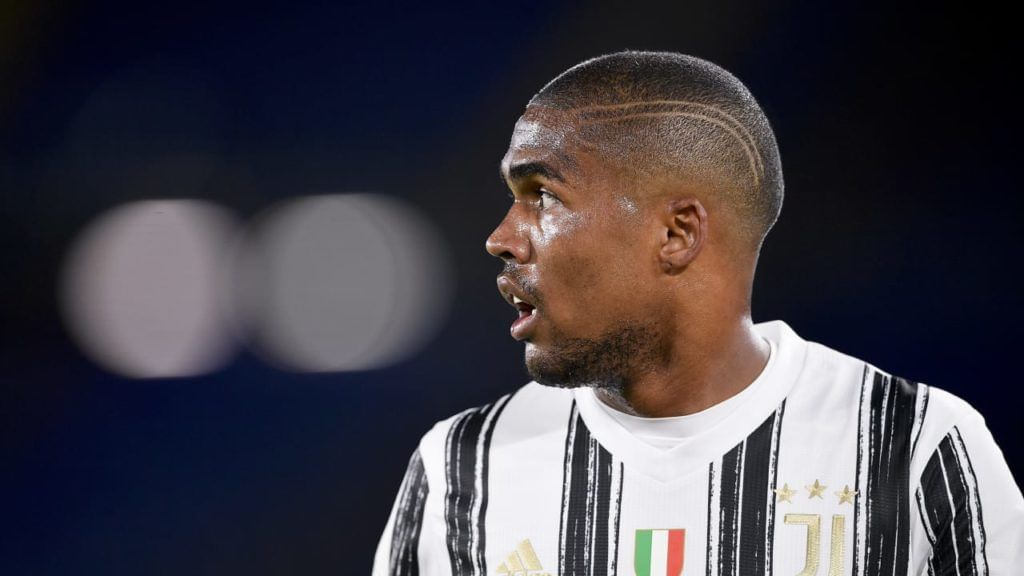 Yet another Brazilian superstar who failed because of his injuries. Douglas Costa started out his career with Shakhtar Donetsk. The Ukrainian side is quite famous for honing the abilities of many talented Brazilians in the past. Some are Fernandinho, Willian, Luis Adriano.
Costa did well in his first season at Bayern Munich but struggled in the second one. Amidst an injury-prone season, Costa scored only one goal in 11 appearances for Bayern in the 2020-21 season. Unsurprisingly, Bayern Munich announced that they will not sign the Brazilian on a permanent deal. This implied his return to Juventus however even that did not guarantee another chance. Juventus underwent a major overhaul and sold out many players which included Douglas Costa. As of now he is at LA Galaxy where he is looking to get back to form.
3. Riqui Puig
Once deemed as the "Next Xavi" is now the least expected one to read in this list. Riqui Puig was a La Masía player since his childhood. He rose up to the ranks but struggled to make appearances under Ronald Koeman. After the management sacked Koeman, Xavi also promised to pay attention to the talented midfielders' abilities. However, it was too late till then and the uprising of Pedri and Gavi led to a different fate. FC Barcelona's midfield is stacked and this led Puig to join LA Galaxy.
Many FC Barcelona fans are still sad over his departure however Puig looks to rejuvenate his career. The youngster can definitely show his abilities in the MLS and can return in the future.
2. Lorenzo Insigne
Insigne's transfer definitely shocked the Napoli fans. The 31-year-old winger has been a key player for Napoli over the past 12 seasons. He scored a total of 96 goals in 337 appearances for Napoli. Toronto FC recently came in and signed him on a free transfer.
Insigne has recently played a key part in two trophies in his career. Lorenzo scored the second goal against Belgium in the Euro 2020 Quarterfinal. Eventually Italy won the Euro 2020 beating England on penalties in the final.
Lorenzo scored the first penalty against Juventus in the 2019-20 Coppa Italia in a 4-2 shootout.
1. Gareth Bale
One of the best footballers of our generation. Gareth Bale has performed consistently and exquisitely at both Tottenham Hotspurs and Real Madrid. Bale rattled the Premier League scoring 42 goals in 146 appearances for Tottenham Hotspurs. He then joined Real Madrid where he scored 81 goals in 176 appearances. Despite receiving poor treatment from the club, Bale is definitely a club legend and has many iconic moments.
The winning goal against Barcelona in the 2014 Copa Del Rey final was his first iconic moment at Madrid. The Welshman outran Barcelona defender Marc Bartra from the half line to secure the win. Another iconic moment is Bale's brace in the 2018 Champions League final against Liverpool. Bale scored an outrageous bicycle kick against Liverpool. Despite his shortcomings at Real Madrid in his last seasons, Bale is looking to make a comeback to the European stage. Bale has already scored 2 goals for Los Angeles FC in 5 appearances.
For more updates, follow Khel Now on Facebook, Twitter, and Instagram and join our community on Telegram.