Both youngsters have shone for their respective clubs in this season in the Premier League and Bundesliga.
As Manchester United are once again the talk of the town after consecutive wins, Mason Greenwood can easily be termed as one of the reasons for the same. However, the English giants are now looking to add more quality to the dressing room in the summer transfer window, with Borussia Dortmund starlet Jadon Sancho set to join them ahead of the next season.
The arrival of Mason Greenwood has been eclipsed by his consistency. Manchester United, a club run on egalitarianism between experience and youth under Ole Gunner Solksjaer, has been only getting better since the 18-year-old burst onto the scene. He has been breathtaking at moments, mentioned in the same breath as Cristiano Ronaldo and Robin Van Persie by several legends.
There's no doubt Greenwood is in for bigger things. While his first touch is pristine, his shooting brings back memories of a Dutchman who wore the No. 20 cape and got United a Premier League under Sir Alex Ferguson. He's one of the cleanest and direct shooters of the football in this United side.
Greenwood gained three kilograms of weight during the lockdown in UK – all of it in biceps, triceps and quads. This is the direct result of a reduction in cardiovascular exercise and an increase in weight training and that has helped him become a more physical player in a daunting league.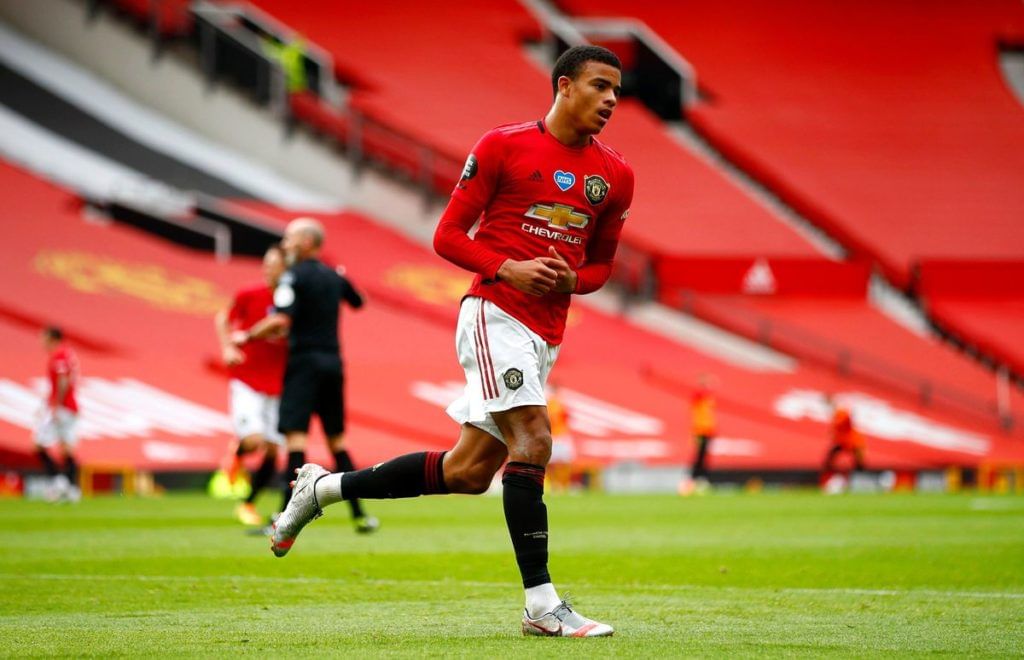 Let's take a look at his compatriot and another precocious talent who honed his skills in the same city (at the Manchester City Academy), but is currently making headlines at Signal Iduna Park. Jadon Sancho is easily one of the best talents on the globe, and his numbers speak volumes about him. In an era when inverted wing-ism is the vogue, he's shown ability in going down the right flank and sending in perfect balls – traits of a classic right winger – a dying breed. And mind you, he isn't a walkover down the left flank either. 
With rumours linking Jadon Sancho with a comeback to Manchester, we analyze how he and Mason Greenwood, two of the top talents in world football can sync with each other (or cannot) and the United team.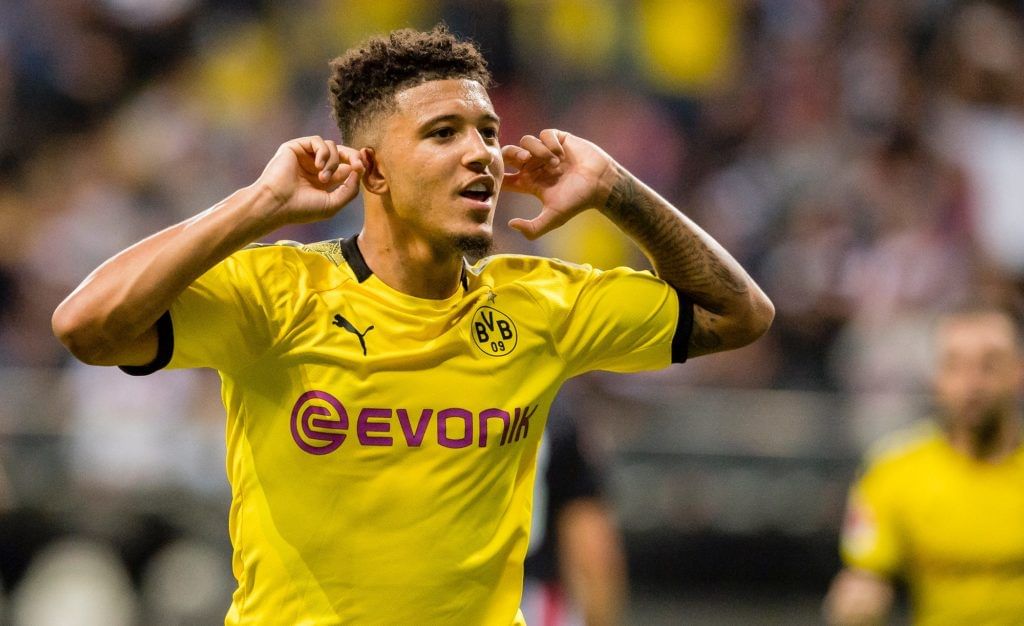 Since football resumed in the Premier League, Mason Greenwood has been playing on the right side of a front three just behind the striker – a direct positional battle with Jadon Sancho if he were to sign the dotted line at Carrington. However, there's more to the gameplay. The No. 26 ventures in the middle of the park for a good part of the game, giving Bruno Fernandes freedom to go back and build the game from deep. This has also helped the Portuguese build a seamless partnership with the returning-from-injury Paul Pogba, who looks in scathing form again.
In a United side that is playing arguably its best attacking football since the departure of Sir Alex, who 'rests' if Sancho starts? Marcus Rashford has done enough to make the left wing role his own – he may be going through a rough patch – but he's as Mancunian as they come and a severe dip in form can only push the boy out of the starting line-up.
Bruno Fernandes, Solksjaer's blue-eyed boy, is here to stay. He's made a statement, and the United team functions around him (yes, and not Paul Pogba). His passing, free-kick and work-rate shows he's here to win, and is already being compared to being a signing as effective as Eric Cantona in 1992.
And while Martial has been breathtaking at times and underwhelming at some, Jadon Sancho is not a direct challenger as the Dortmund winger is not a No. 9. So, the question that arises is, will the arrival of Jadon Sancho hurt the growth of Mason Greenwood?
At 18, Greenwood is a member of United's first-team and with 15 goals to his name in his first season with games to play – and Ole Gunner Solksjaer believes it would be difficult to leave the boy out of the starting XI, given his performances. His behavior, hard work and temperament are unquestionable. Score a goal, put your head down, work hard again. Score another and get on with it. In a team that was freewheeling in attack against Bournemouth, he was substituted after a brace. Not a sign of disappointment. He's listening to his seniors, too. At the resumption of a water break, Bruno was seen giving him some verbal notes, and the prodigy took good care of them.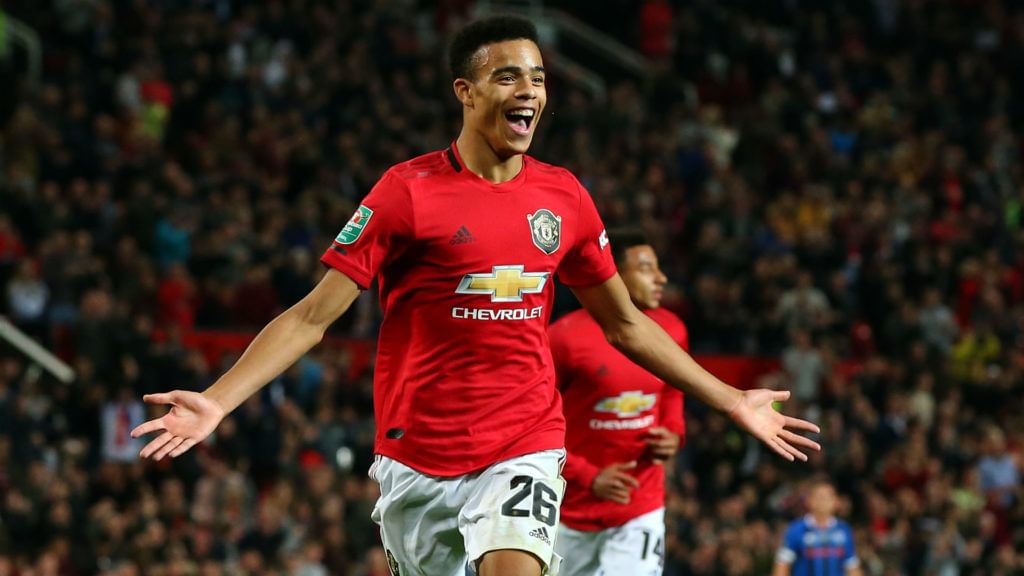 While Jadon Sancho would be a good addition to any team in the world at the moment given his ferocious form, Manchester United doesn't need him. He would not arrive to warm the bench or play second fiddle to United's 'next big thing' and would eclipse the place, image and game time of Mason Greenwood if he joins the squad. Are United willing to take that risk with the ambipedal forward?
However, if United manage to sign Sancho in the summer, it would be interesting to see who would start the first game next season. 
For more updates, follow Khel Now on Facebook, Twitter, and Instagram and join our community on Telegram.