The transfer of the Brazilian superstar to the French giants led to several changes in the world of football.
Most of us football fans have lately had more time to ourselves, because of the ongoing nationwide lockdown that has suspended almost all activity related to the sport all across the world. At Khel Now, we have been using a small part of our newfound time reminiscing about some of the biggest moments in the history of football and, for a change, wondering how it would have affected the game if those hadn't happened. One such instance is the transfer of Neymar to Paris Saint-Germain.
It goes without saying that Neymar's €222m transfer from Barcelona to Paris Saint-Germain (PSG) is one of football's biggest turning points from the recent past. The Brazilian's world record big-money move resulted in a lot of changes in the sport, such as the introduction of stricter Financial Fair Play (FFP) rules by FIFA. It also marked the start of Barcelona's decline in European supremacy, among other things.
Therefore today, we are going to imagine how the world of football would have been, if Neymar had never left the Catalan giants. But before going into the details, we remind the readers that you should take this article with a pinch of salt, because this is just our opinion and in real life, things could have panned out differently – who knows?
Let us begin by taking you through the details of the transfer. The Guardian has reported that secret negotiations between PSG and Neymar began sometime in the second week of July 2017, and that the earliest rumours on the impending move appeared in the media on July 18. Pini Zahavi, the Israeli agent, who brokered the deal for the Brazilian to join Barca from Santos in 2013, was once again at the heart of all the negotiations. In addition, Dani Alves, Neymar's teammate at the Brazil national team, also backed him for the move, as he himself has made the switch to the Ligue 1 giants a year earlier.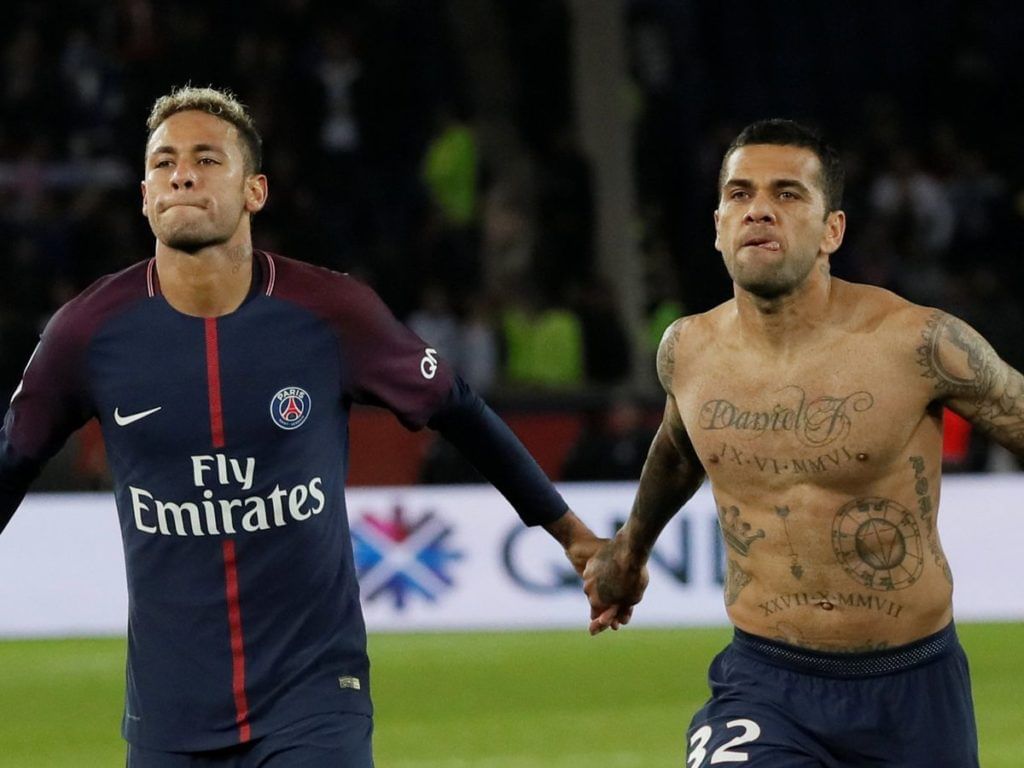 Almost everyone at the Camp Nou, from Lionel Messi and Gerard Pique to the club president Josep Maria Bartomeu, tried stopping their talisman from moving to Paris – but in the end, all of it proved futile as PSG paid off his release clause worth an astounding €222m.
Back then, the world record for making the most expensive transfer of all time was with Paul Pogba, who completed his Manchester United signing from Juventus for €105million. Neymar's transfer not only broke that record, but also rewrote it by setting it at a price more than double of Pogba's fee.
As mentioned earlier, the Brazilian's exit triggered a decline in standards at the Catalan side, especially in European competitions. Although they signed the likes of Ousmane Dembele, Philippe Coutinho and Antoine Griezmann as potential replacements for Neymar, they still haven't been able to find an attacking partnership that was as lethal as the MSN (Messi, Luis Suarez and Neymar). It is worth noting that Barcelona last won a UEFA Champions League title in the 2014-15 season, when MSN constituted the team's attack. in the following seasons, they were eliminated from the competition during various knockout stages, due to a recurring inability to score goals in away matches.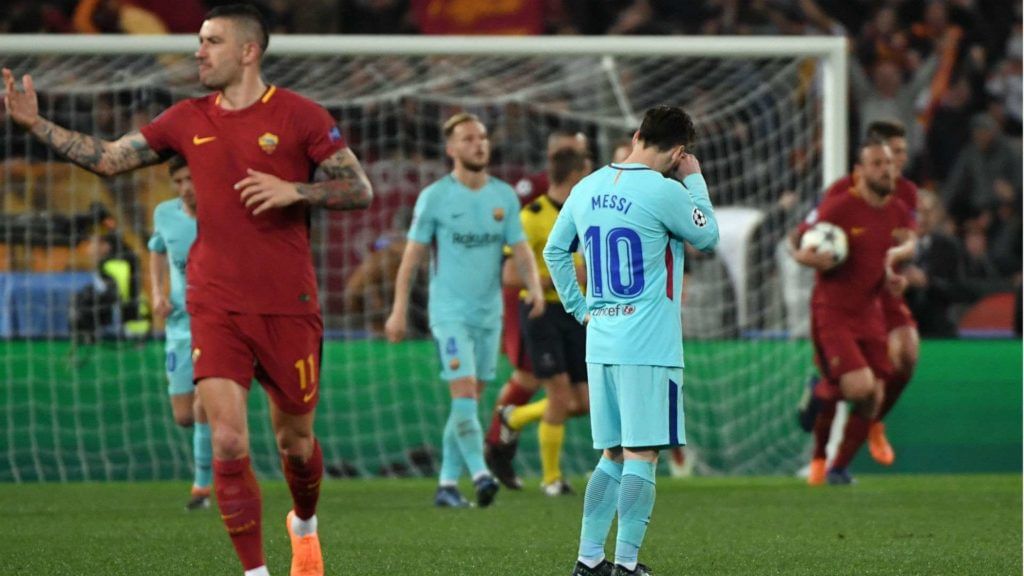 Out of the above-mentioned eliminations, the defeats that Barcelona suffered at the hands of AS Roma in 2017-18 and eventual winners Liverpool 2018-19 would be the most painful for their fans. In both cases, Messi and co had shown enormous supremacy over their opponents in the first leg held at home (winning 4-1 and 3-0 respectively) before failing to score goals and suffering defeats in the second leg held at away grounds (losing 3-0 and 0-4 respectively).
Had Neymar continued to be a part of their side, it would have been wholly possible for them to win at least another UCL. Considering how they won the La Liga twice and the Copa del Rey once since his exit, it may have even been possible for them to win a rare treble, if they had continued to avail the Brazilian's services.
It is also worth noting that Neymar's big money move may have even played the role of a catalyst in Liverpool's resurgence into a European superpower. How, do you think? Well, hear us out.
His transfer to PSG left Barcelona reeling and desperate to sign a replacement. One of their options was Philippe Coutinho, and it seemed obvious that he would end up at the Camp Nou ahead of the 2017-18 season itself. When that failed to happen, the Catalans became all the more desperate to rope him in and eventually, in January 2018, they paid off a relatively huge €140m fee to Liverpool to entice them to part ways with him.
Coutinho's exit not only consolidated Sadio Mane's position as a starter at left-wing for the Merseysiders but the huge amount of money that they suddenly found themselves with also resulted in a few intelligent buys, the biggest of all being Virgil van Dijk and Alisson Becker. Both stars, along with the likes of Naby Keita, Fabinho and of course the front-three of Mane, Roberto Firmino and Mohamed Salah, played huge rules in the Reds' successful UCL campaign in the 2018-19 season. Guess who they defeated in the semi-final despite suffering from a 3-0 deficit in the first-leg? Hint: "Corner taken quickly…"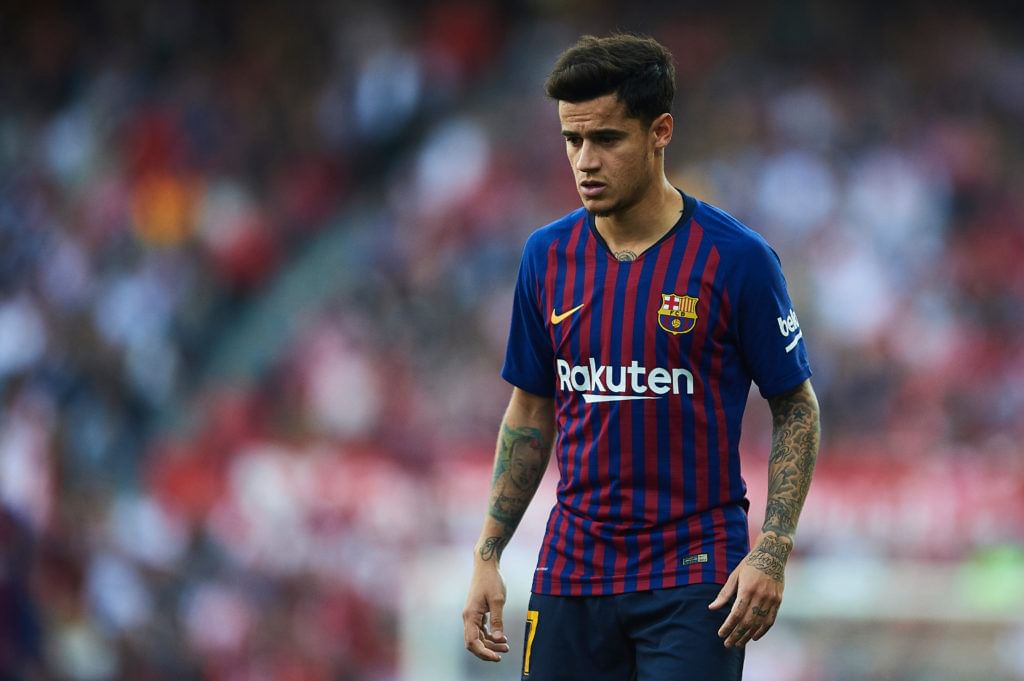 Liverpool also started the 2019-20 season on a high, remaining undefeated in their first 27 league matches before Watford brought the unbeaten run to an unflattering end on February 29. They are 25 points ahead of second-placed Manchester City and would have won their much-awaited maiden Premier League title by now, if it hadn't been for the ongoing lockdown brought to you by COVID-19.
We are all aware of how disastrous Liverpool's defence were prior to last season. An example that immediately rushes to our mind is Loris Karius, whose disastrous performance in the 2017-18 UCL final against Real Madrid went down as one of the poorest displays by a goalkeeper in recent times. The same centre-back position which was once held by the likes of Ragnar Klavan, Dejan Lovren, and so on who can be described only as average, is now being held by van Dijk who is easily one of the best players in his position. When the likes of Karius and Simon Mignolet got replaced by Alisson, the number of Liverpool clean sheets (and thereby the number of wins) also rose substantially.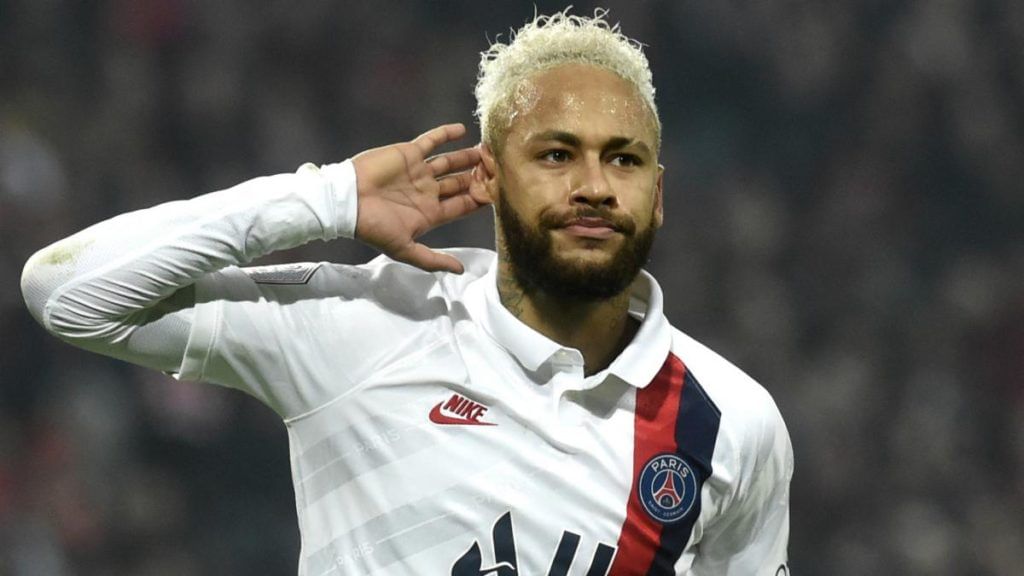 Staying at Barcelona would have been the best for Neymar's career himself. When he made the switch to PSG, The Guardian reported that he did so to be the boss, the centre of attention and to be a Ballon d'Or contender. He also wanted a new challenge after winning everything possible in four seasons at Barcelona. As his ambitions matched with those of the French giants, the move seemed logical back then – but looking back, we feel that the Brazilian's career would have flourished more in Spain.
Neymar's time at PSG have been marred by injuries and disciplary issues. The same guy who left Barcelona to escape from the shadows of Messi, now finds himself under the shadows of Kylian Mbappe. Had he stayed at Barcelona, he could have partnered with Messi and Suarez for much longer, and who knows – he could have won more titles and may have even had a shot at the Ballon d'Or.
The final, and the biggest point that we would like to make is about how the transfer values of players would not have inflated so much, had it not been for Neymar's PSG move. While the points made so far are hypothetical in nature, this one is sure-shot.
Only a year before Neymar, Pogba's €105million transfer fee was deemed huge. But after the 27-year-old moved to Paris for more than double that amount, as many as seven players have breached the €100million mark. To be fair, back then it was not uncommon for high-profile attackers to command higher bids, but despite so, transfer prices never rose beyond a particular limit. But nowadays, even defenders and goalkeepers are being sold for above €60m. Van Dijk, Matthijs de Ligt, Harry Maguire, Alisson Becker, Kepa Arrizabalaga and so on are some of the players who prove this point.
Looking back, Neymar did turn out to be a great signing for PSG. However, such inflation in transfer market values also backfired on several other clubs, such as Barca themselves who overpaid Liverpool for Coutinho and Borussia Dortmund for Ousmane Dembele. The Catalans paid €105m for Dembele and €140m for Coutinho; both of whom have been nowhere near the standards set by the one who they were brought in to replace.
While he was still the manager at Manchester United, current Tottenham Hotspur head coach Jose Mourinho once summed up the situation perfectly in an interview.
"I think he's expensive in the fact that now you are going to have more players at £100m. You are going to have more players at £80m and more players at £60m. And I think that's the problem," he had said – and it has turned out to be true as well. With more players fetching prices upward of £60m these days, clubs are finding it hard to sign players.
That being said, it would have been really interesting to see how various clubs would have plied their trades in the transfer market, in the absence of inflated prices.
For more updates, follow Khel Now on Twitter, Instagram and join our community on Telegram.