These star performers were ousted from their country's squad due to several reasons.
In football or rather in any sport, representing your country can be the biggest feat. It can be bigger than any trophy that a player can win with his club. There is a different feeling when you represent your country, fight for your people and bring smiles to their faces. However, a lot of footballers do not get the opportunity to witness it or rather have forgotten the feeling due to their long exile from the national team. Being one of the out-of-favour footballers from their country's team is one of the most unfortunate things that can happen to a player.
Here, we take a look at five footballers who have fallen out with their national team managers, or federations in some instances, and ended up out-of-favour from their national teams.
Radja Nainggolan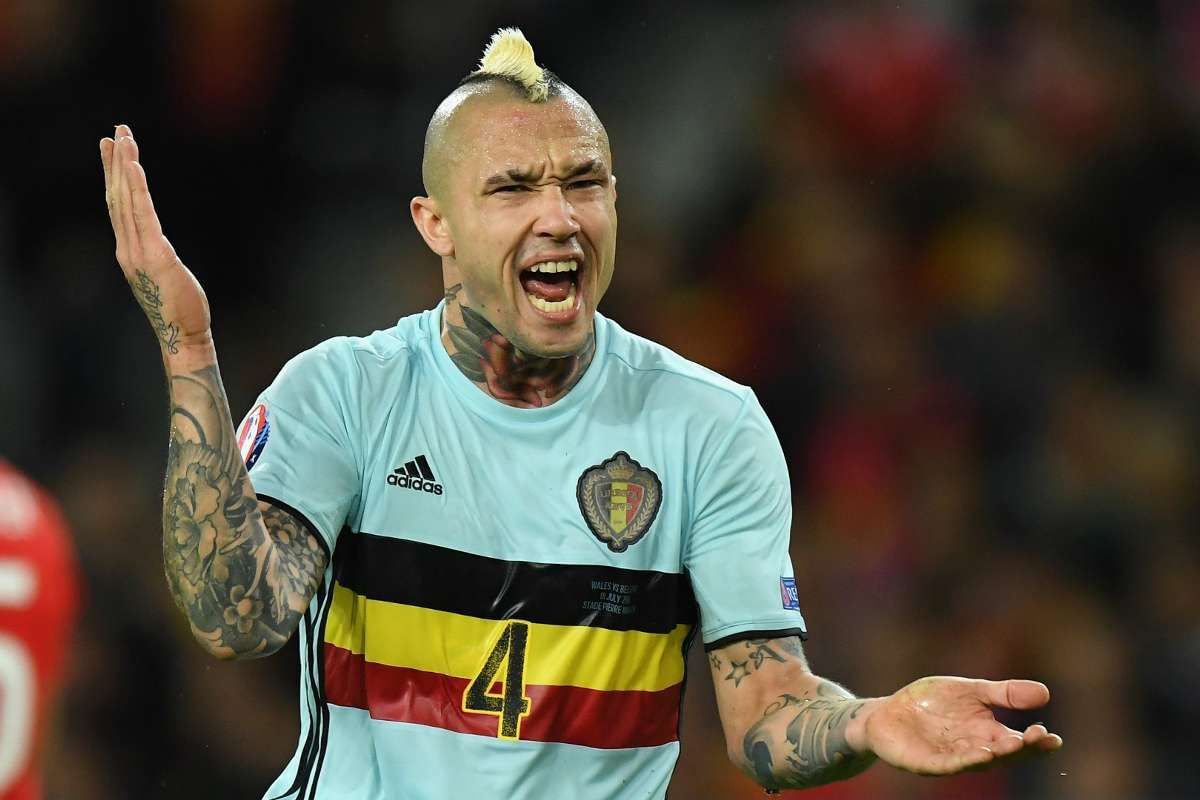 Radja Nainggolan is one of the most sought after Belgian footballers in the current era. The dynamic midfielder has an Indonesian background but has represented the Red Devils all along with the youth teams until he made his mark with the senior team. He has donned the Belgian national team jersey for 30 times and was undoubtedly one of the most committed footballers around.
However, considering Belgium's huge talent pool and Nainggolan's disciplinary issues created a difference between him and the national team manager Roberto Martinez. The former Roma midfielder had his smoking issues which created differences with former Belgium manager Marc Wilmots and have again come back to haunt him during Martinez's era.
Adding to that, Nainggolan would not listen to reasons from Martinez himself, instead, he went straight to media and gave interviews, name-calling players and the coach for not picking him. It was his actions which increased the differences and made the return impossible. Nainggolan retired from International football after he was left out of the 2018 World Cup squad.
Meanwhile, Roberto Martinez made himself clear that it was not possible for him to pick each and every player for the World Cup as he admitted that he had to take tough decisions. He said after announcing the Belgium squad for the 2018 World Cup, "I have to make difficult decisions, not because I like to do that. I decide on the basis of performance for the national team and on the basis of the different roles that this group needs.
"No matter how you turn: there are players who deserve to play the World Cup but will not make the selection. That's how it works unfortunately."
Neven Subotic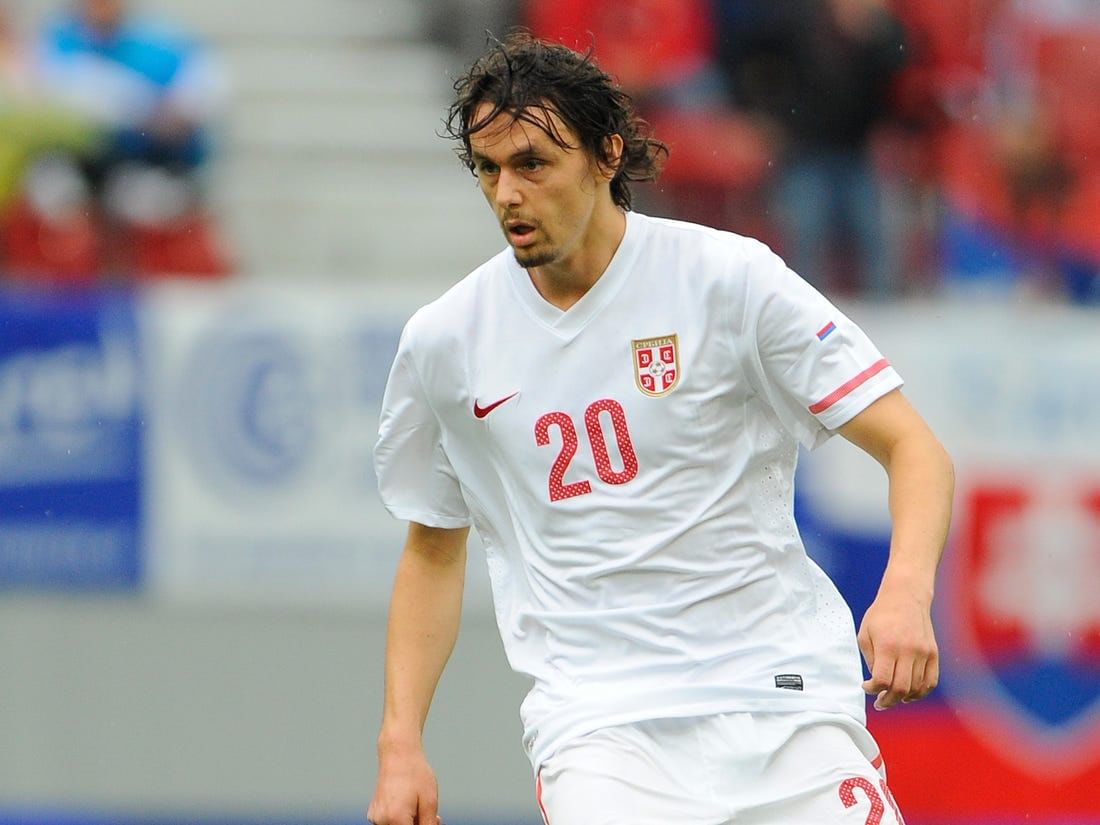 The big Serb had the choice of representing the United States because he was a naturalized citizen and has featured for the youth teams. But a fallout with a junior coach forced him to represent Serbia, his native country.
Having made a name for himself in the Bundesliga, Subotic was one of the highly-rated defenders in the world during Borussia Dortmund's successive Bundesliga quests. His partnership with Mats Hummels was lauded by football fans all over the world as they reached the UEFA Champions League finals in 2013.
However, the friction started when Sinisa Mihajlovic was appointed as a Serbia manager and despite calling Subotic, he opted to bench him and preferred the likes of Milan Bisevac and 19-year old former Manchester City centre back Matija Nastasic. This continued even after a string of poor results and Subotic only found himself stationed on the bench, therefore growing a frustrated figure.
Later Dick Advocaat succeeded Mihajlovic as the Serbia national team manager and he also claimed that the former Dortmund man did not show signs of representing the Orlovi. Later in a press conference ahead of the 2016 Euros, Advocaat opened up on his decisions and said, "My exchange of mails and text messages with Subotic has left no doubt that he doesn't like playing for the national team.
"That being the case, I think it's best to keep players with such an attitude away from the squad to prevent them from disrupting the good atmosphere we have."
Therefore Advocaat kept Subotic out of his Euro 2016 team and later Serbia had a very poor tournament.
Alexandre Lacazette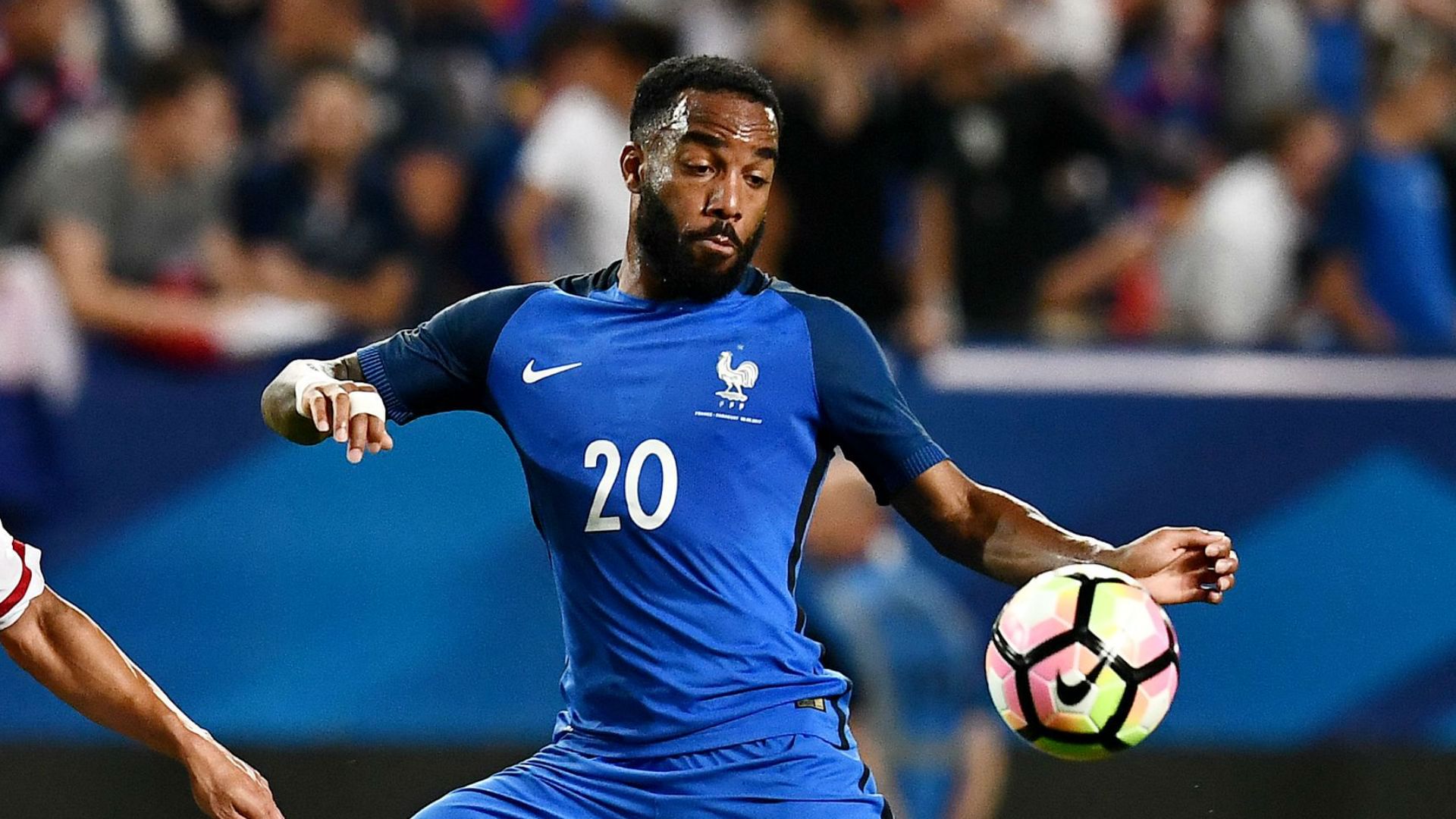 Alexandre Lacazette has been a very crucial player for Arsenal in the last couple of years. The Frenchman compliments Pierre-Emerick Aubameyang and allows him to play his natural game. The former Lyon forward has never scored less than 10 goals in a season in his three-year stint in the Premier League and even in his worst campaign, he has ended with 10 goals and six assists.
Lacazette's playing style is more of facilitating the players around him than of poaching goals. He likes to drop deep and create opportunities for his fellow teammates. This is how he has made a strong bond with Aubameyang. Despite all the credentials and capability, the 29-year old is not favoured by the France national team manager Didier Deschamps.
Lacazette last played for the Les Blues back in November 2017 and was not a part of the 2018 World Cup-winning side. Deschamps claimed that it was because of tactical reasons but now even after the World Cup, he is giving chances toyounger players like Jonathan Ikone and Anthony Martial and simply ignoring someone like Lacazette who have performed at a higher level consistently.
In March 2019, the World Cup winning coach cleared the doubts lingering over Lacazette and Ben Yedder's selection as he said, "I don't think they will be happy today. They are doing a lot of very good things, but I have to make choices."
"They are both closer in style to each other than Giroud."
As of now, there has not been any name-calling from both parties but it looks like the ice is going to break pretty soon and for now, the Frenchman will have to wait before representing the Les Blues again.
Thomas Muller along with Jerome Boateng and Mats Hummels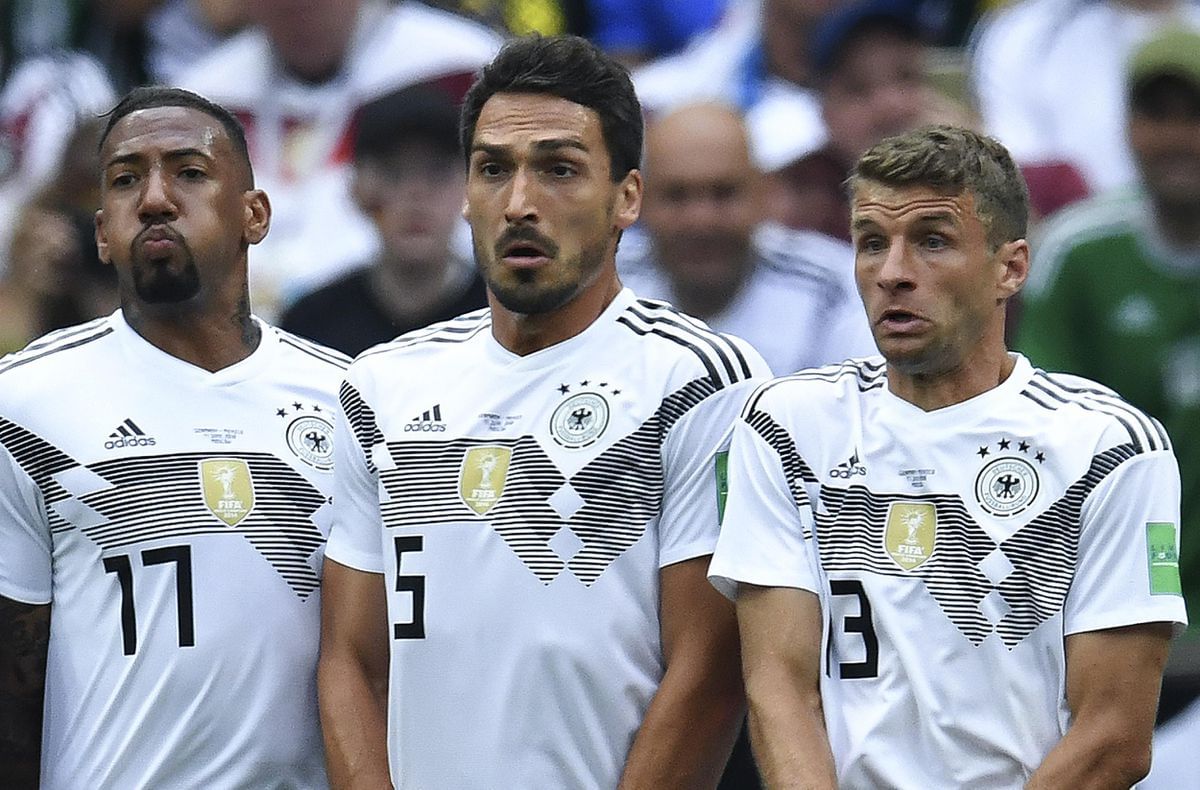 After the shameful group stage exit in the 2018 World Cup, German national team manager Joachim Low decided to axe players like Thomas Muller, Jerome Boateng and Mats Hummels from the national team. The trio has served Germany for a long time and has strongly contributed in the past glory. But they were not at their best during the World Cup.
All the three of them looked like way past their prime and Low promised to give more chances to younger talents in that place. It looked like a rational decision until Hansi Flick started managing Bayern Munich. He replaced Niko Kovac and there was an immediate change in the way the Bavarians played.
He played Muller in his desired position and backed him and soon the results were in front of everyone. This Bayern side which was struggling under Kovac won the quintuple with Flick and Muller was one of the most important cogs in this team. Boateng also played crucial matches and fared out really well against top attacking sides. Meanwhile, Hummels showed resilience and form to lead the Dortmund defence.
Recently ahead of the UEFA Nations League matches against Switzerland and Spain, Low reiterated his decisions when he again left out Thomas Muller and Jerome Boateng even after Bayern winning the treble. "Both players had very good performances and they showed how important they are for this team. However, after the World Cup, we decided to go with other players. We want them to have space and time to develop," Low said.
With the German national team currently struggling to keep a clean sheet, fans are calling for the return of the veterans who could provide that extra bit of experience and help in grinding out matches. However, Low has been adamant in his stance and only time will tell where this saga ends.
Karim Benzema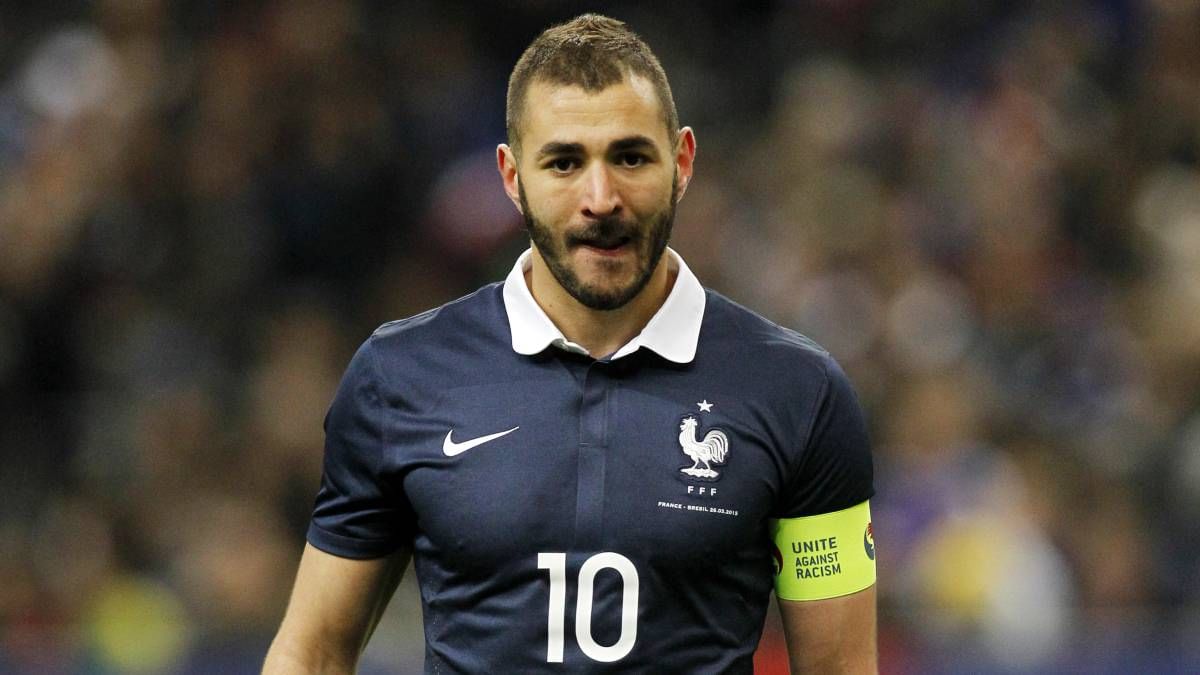 The Real Madrid talisman is arguably one of the best no.9s around in this era and yet he does not get the chance to represent Les Blues due to personal reasons with head coach Didier Deschamps. Karim Benzema has literally carried this Real Madrid team to LaLiga win last season but despite his exceptional form, Deschamps keeps the 31-year-old out of national contention to maintain parity among players.
Benzema's alleged involvement in the sex tape scandal with Mathieu Valbuena was the reason for his four-year exile from the Les Blues, as Deschamps strongly believes that the 31-year-old could hamper his dressing room. The French manager proved his point when he won the 2018 World Cup keeping the Real Madrid man out of his squad. He is in no mood to allow Benzema any reprieve as he recently explained his decision to TF1 in October 2019, when he said, "It's a sport-related decision – to put it simply, I don't think calling up would be good for the national team. I base all of my decisions on what I believe to in France's best interests – and what it means to represent our country, and that's all there is to it."
With Olivier Giroud, Kylian Mbappe and Antoine Griezmann fixed in the lineup, and youngsters like Ikone, Martial and others coming in, chances of Benzema making a comeback looks bleak.
For more updates, follow Khel Now on Twitter and join our community on Telegram.