The Pakistan Football Federation was suspended by FIFA on April 7, 2021.
Football in Pakistan is going through a really tough time right now. Earlier this month, FIFA suspended the Pakistan Football Federation (PFF), the governing body of the sport in the country. This has further resulted in the country's national team being rendered unable to participate in international matches or competitions, among other ramifications.
However, those keenly following Pakistan football will also be aware that this is not the first time that their federation has embroiled itself in a row with FIFA. The country has a long history when it comes to suspensions and related sanctions imposed on them by the international governing body of football.
Today, Khel Now takes a detailed look at the ongoing crisis that has engulfed the sport in India's neighbouring country. We also thank Mr Azeem Siddiqui, the Sports Editor of Samaa Digital for helping to clarify the situation:
How it began?
It all started back in the year 2015, just before the PFF planned to conduct its elections. Prior to the elections, two groups were formed within the federation and it resulted in a lot of infighting. This led to the elections being postponed indefinitely.
Ultimately, in 2018, the group led by Syed Ashfaq Hussain Shah won the elections after getting the green signal from the Supreme Court, but FIFA declared them null and void due to political interference. Under the guidance of the international body, a normalization committee was also formed for PFF the following year. By that time, FIFA had also suspended Pakistan for a six-month period from October 2017 to March 2018, for a court-appointed administrator taking over the PFF headquarters from then President Faisal Saleh Hayat.
The normalisation committee's task was to hold free and fair elections and thereby bring an end to the crisis. By then, over four years had passed since the problems first took shape.
Decision on elections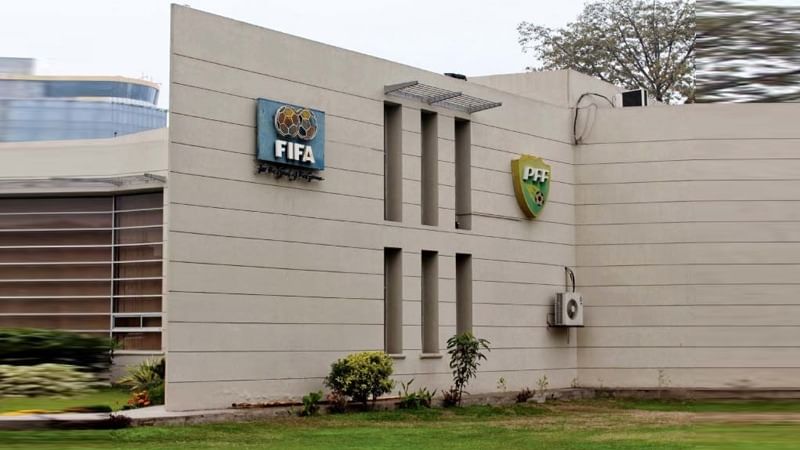 In September 2019, the normalisation committee obtained a mandate to conduct the elections by the summer of 2020. However, the global outbreak of COVID-19 resulted in the postponement of election dates to December 2020. In spite of these extensions, Humza Khan, the then chairperson of the committee failed to follow the renewed mandate and resigned without having conducted any elections.
Munir Sadhana was then appointed acting chairman. In January 2021, Haroon Malik took charge as FIFA changed all members of the normalisation committee that they had initially appointed.
However, during his two-month stint as the person in-charge, Sadhana had undone all the decisions taken by Khan. This, in turn, meant that Malik and his committee had to start from scratch. After obtaining a mandate till June 30 this year, Malik announced in March that he will povide an election roadmap by April.
The final showdown
Malik's announcement was followed by a group of officials led by Syed Ashfaq Hussain Shah storming the PFF headquarters on March 27. They also forcefully took back administrative charge on the same day. The people inside the building were held hostage by former PFF President Shah and Co.
In a recent interview with Pakistani news outlet Samaa Digital, Haroon Malik revealed that Ashfaq Shah had problems with his running of the election process at PFF.
"They had two major reservations with the way I was dealing with things. The first was about why I decided to spend 25m on a tournament for women's football. They believe that payment is unjustified," he said. "Secondly, they wanted me to conduct the elections based on registrations that took place in 2015. I looked in detail as to why there is so much emphasis on conducting elections in such a manner. There, I found out that the whole process looked flawed."
Recalling the incidents that happened on March 27, Malik said, "On that day, a group led by Ashfaq stormed into my room. I took them out and we sat in a conference room. Then I asked them what is the problem and they said that I should handover charge and leave. I replied that it does not work like this and that FIFA will not approve them. They responded that they did not care.
"I tried to have a word with them again and make them understand that FIFA will not allow this. But, in the meantime, more people entered my room and started harassing me. I felt threatened for my life and that's when I decided to leave. The Ashfaq Shah-led group also physically stopped my finance director. Finally, I had to break a glass gate to leave the building premises," he further added.
FIFA Suspension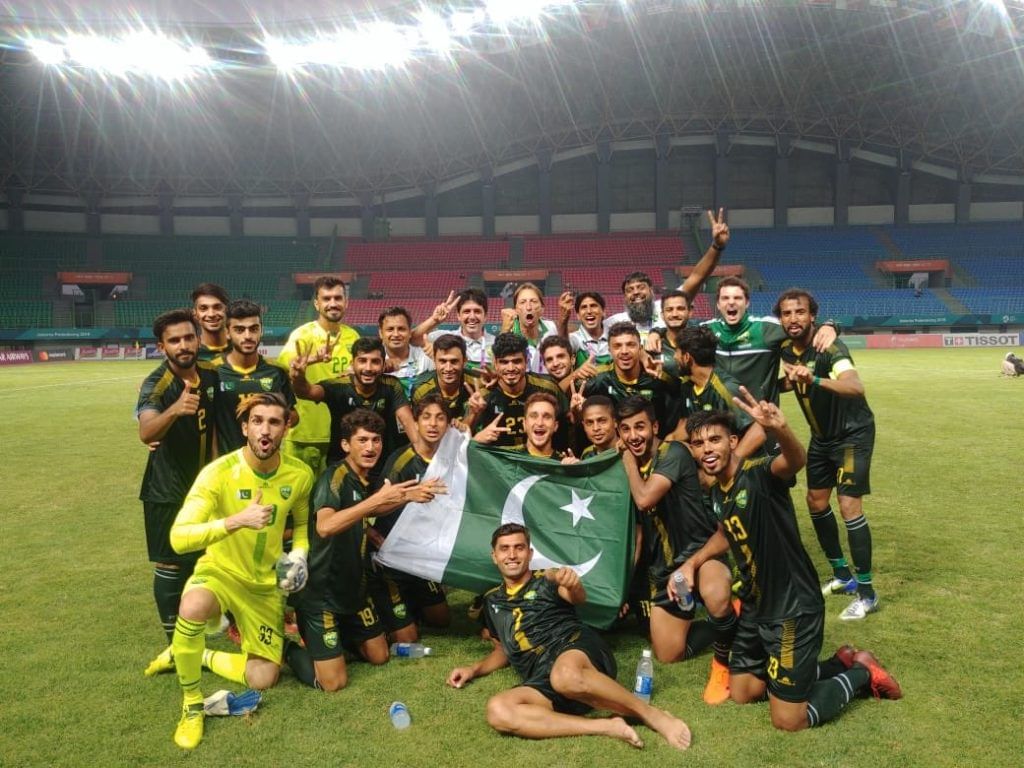 A few hours later, it was also announced that the ongoing 2021 National Women's Football Championship 'has been cancelled'. Following those events, FIFA suspended PFF on April 7. In a statement, FIFA said that third-party inference at the Pakistan Football Federation was a serious violation of the FIFA statutes.
"The recent hostile takeover of the PFF headquarters in Lahore by a group of protestors and an alleged decision by certain individuals to remove the FIFA-appointed normalisation committee of the PFF led by Haroon Malik and to hand over the leadership of the PFF to Syed Ashfaq Hussain Shah prompted this decision," the statement added.
The international body also announced that they will lift the sanctions only if they 'receive conformation from the normalisation committee stating that its premises, accounts, administration and communication channels are again under its full control and it can continue to carry out its mandate without further hindrance.'
Expert's Opinion
Siddiqui of Samaa Digital also spoke to Khel Now and explained the effects of FIFA's ban on PFF.
"The ban will be counter-productive for Pakistan and Pakistan football. We have not played football at the international level for a long time because of these political issues. That will now continue for an indefinitely long period of time," he said, before suggesting that Ashfaq Shah is incapable of running the federation.
Siddiqui explained, "The irony is that Shah – who is actually refusing to return control to the normalisation committee – is actually happy that they can now run the federation on their own without intervention from FIFA. This shows how incapable and naive they are. In simple words, they are dumb to assume that they can run tPFF without help and support from FIFA."
"More importantly, this will affect everyone connected with the sport – players, coaching staff, and so on. All of them were in it mainly because of their love for the game and not really because of income. Football is not a high-earning sport in the country. We are already one of the worst countries in international football. And now, with the ban, our levels could drop even further. Sadly, I do not see normalcy being restored anytime soon," he signed off.
It has been nearly two weeks since FIFA imposed the ban on PFF. However, the problems remain unsolved and meanwhile, everyone associated with the sport in the country continues to suffer.
For more football updates, follow Khel Now on Twitter, Instagram and join our community on Telegram.