The team failed to achieve direct qualification to the FIFA World Cup 2022.
The Portugal national football team are under a lot of pressure and so is their manager Fernando Santos. The team were not able to gain automatic qualification to the 2022 FIFA World Cup, after losing the crucial tie against Serbia in the Qualifiers. A draw with the Republic of Ireland prior to the defeat was also a shocking result for the Euro 2016 winners. Their head coach Fernando Santos has come under criticism for massively underachieving and not getting the best out of the options available.
Despite having a strong core of players, they were not able to win a group which consisted of the likes of Serbia, Ireland, Luxembourg and Azerbaijan. The team are crying out for a new head coach and here are five reasons why they need a new one:
5. Perfect time to make a change
Portugal could not secure automatic qualification for the World Cup in Qatar next year. The last chance to secure a ticket will be through the playoffs, which will be a sterner test than the qualifiers. March 2022 will be the month when these playoffs take place, which is a long time from now.
As such, it gives a decent window for any new manager to setup a system and make key changes. With a new manager coming in, the side will get a fresh boost of energy and morale. This could be vital in helping Portugal secure World Cup qualification.
4. Lack of support for Cristiano Ronaldo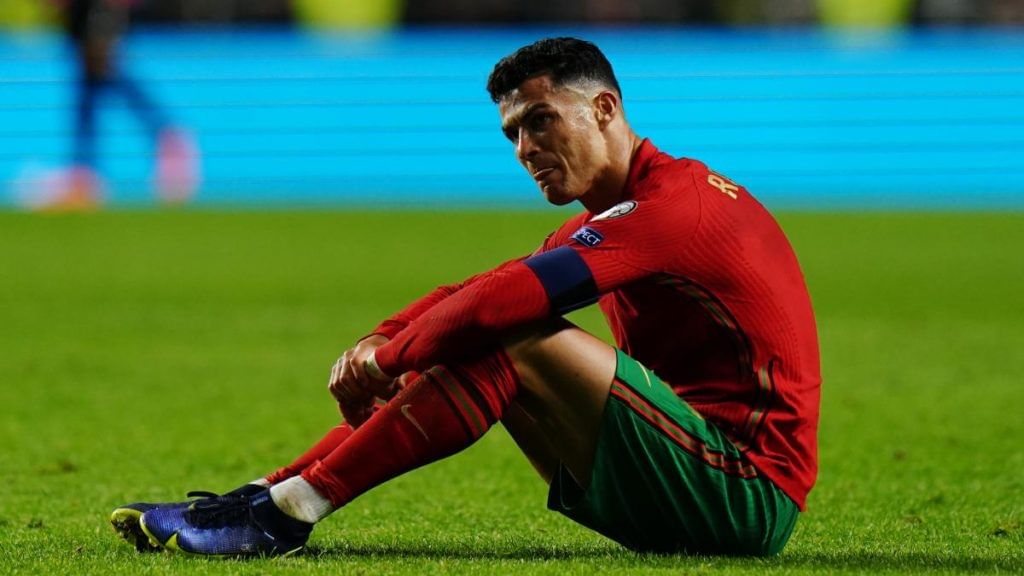 Fernando Santos fielded a 4-1-4-1 formation against Serbia with Cristiano Ronaldo as the target man. Despite his incredible talent, it made him an easy target for the opposition and they were able to restrict him. In such a scenario, it was on the Portugal manager to provide him with support but it never came.
A lack of in-game tactics and man-management saw Ronaldo become isolated in the forward line. He could not get on the scoresheet in the last two crucial fixtures against Ireland and Serbia, which eventually led to their downfall. Santos stuck by Diogo Jota, who has struggled for form, even though attackers like Andre Silva and Joao Felix could have relieved some of the pressure.
3. Questionable team selection
There has been a lot of discontentment amongst the Portugal fans regarding the team selection. A good example of this was the fixture against Serbia. Apart from Cristiano Ronaldo, there were hardly any strikers, with wing-forwards Jota and Bernardo Silva taking place on the wings. Starting João Moutinho and Renato Sanches over Bruno Fernandes was a shocking decision as well. Fernandes has the best attacking pedigree out of the three and Portugal desperately wanted more attacking options upfront.
Incredible forwards like Andre Silva and Joao Felix were not utilized properly by Fernando Santos to make an impact. Wasting such attacking talent on the bench was a negative move from the manager and shows that he has lost his way. Perhaps, a new figure will be able to make the most of the attacking talent available.
2. Incompetent man-management
One can easily observe that Fernando Santos does not enjoy complete authority over the squad. On many occasions, Ronaldo has been seen showing clear disagreement with the tactician in public view. Such was the case during the defeat to Serbia as well. Santos is, by visual observation, unable to maintain an authority over world-class talents in the squad.
The Portugal FA needs to bring in a figure who will keep the tempers in check. He should be one who can control the major personalities and get these individuals playing as a unit. Over-reliance on senior figures like Ronaldo, Jose Fonte and Pepe has undermined the authority of Santos.
1. Better options interested
There are many managers who will relish the opportunity to oversee a team like Portugal. The plethora of world-class options available make it one of the most exciting projects in Europe.
Fernando Santos has been at the helm for the past 10 years and the occasion seems appropriate for the hierarchy to find a replacement. Jose Mourinho, who has won everything at the club level could be a great option, as he would like to venture into international football. Another great option is Ruben Amorim, who is doing a fabulous job with Sporting Lisbon. The manager has already won the Primera Liga title, Portuguese Cup and Super Cup with the outfit after signing with them last season.
For more updates, follow Khel Now on Twitter, Instagram and Facebook.