The 23-year-old is having a fabulous season on loan at Sheffield United.
The times are changing at Manchester United. Since Ole Gunnar Solskjaer's arrival, he's shown a preference towards building a young, British core for future success. Marcus Rashford, Scott McTominay, Mason Greenwood, Aaron Wan-Bissaka and Harry Maguire have all thrived in his system. Meanwhile, players out on loan such as Dean Henderson has also become the talk of the town.
However, one position where he doesn't want to implement his British preference is his goalkeeper's spot. David De Gea has ruled with an iron fist when it comes to assuming control of the role for nearly the entirety of the last decade. But cracks are visible in his game. The Spaniard's making uncharacteristic mistakes at regular intervals, many of which have cost the Red Devils precious points this season.
This has sought the question? When will on-loan goalkeeper Dean Henderson be handed his opportunity at Manchester United? The 23-year-old has been on loan at Sheffield United for the last few years and has excelled in their bright Premier League campaign. Indeed, by keeping 11 clean sheets in the Premier League, Dean Henderson has statistically outperformed David De Gea in multiple areas of his game.
The writing is on the wall. Why not promote the ageing, possibly rusty De Gea for a talent who embodies everything Solskjaer craves for? There has been a lot of debate on whether the Spanish goalkeeper should be 'replaced' by the up-and-coming talent next season.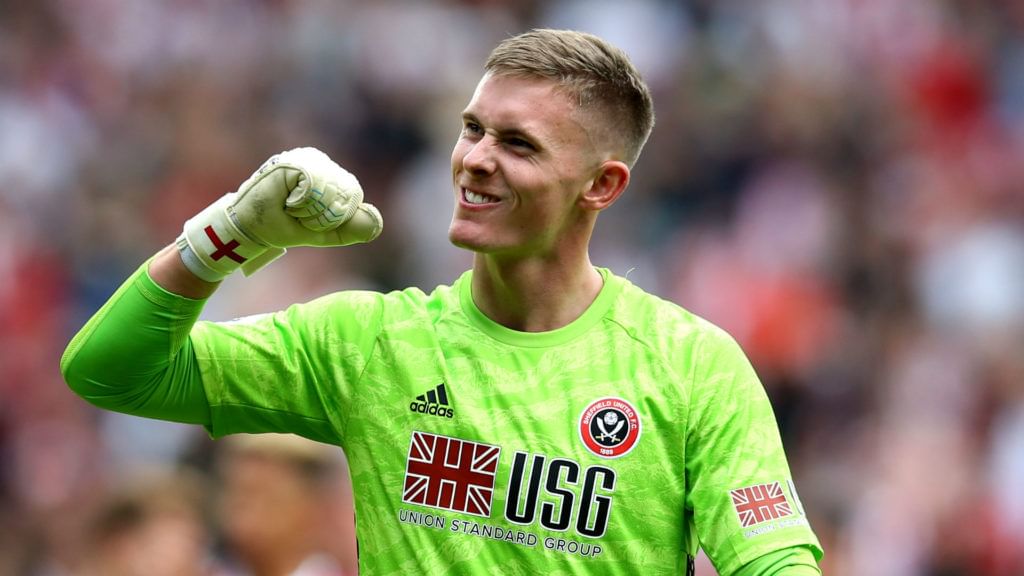 But the reality indicates something else. Dean Henderson has done a remarkable job at Sheffield over the last few seasons, but replicating that at the very top for Manchester United is a whole new ball-game. He isn't suited to the Red Devils' playing style yet nor does he have the same level of understanding with the defenders as he does with his Sheffield United teammates.
Indeed, the 23-year-old will have difficulties manning the same level of command he does over the Blades' backline. De Gea has been looking over United's backline for the past nine years. He's seen a lot of changes over the years, but he's earned the level of respect for every defender to follow his orders.
Henderson's record against the 'big six' this season isn't the best either. In fact, he's only been able to keep one clean sheet in games against the top sides, that too coming in a home win against Arsenal earlier this season. Moreover, he's made mistakes in the big games, most notably against Liverpool when he gifted them a winner. De Gea has kept clean sheets against Man City, Chelsea and given some inspired performances.
While the 23-year-old hasn't been as error-prone as De Gea, he has shown occasional signs of vulnerability. That can be amplified even further when Dean Henderson is playing for a side of the stature of Manchester United. At Sheffield, the expectations from him are way lower than it would've been at Old Trafford.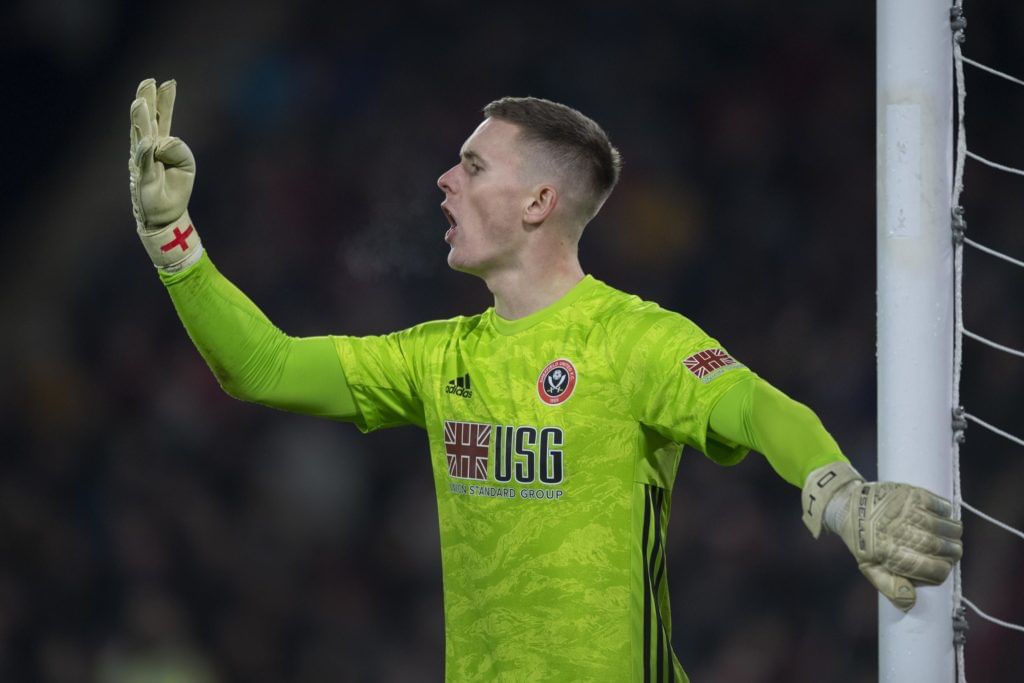 Even if he makes mistakes, the supporters continue backing him and he receives full support for it. When De Gea makes the tiniest of errors, millions of fans get on his case, with many coming up with brutal criticism. Henderson will be expected to be nothing short of perfect, with any mistake getting magnified at United. That level of criticism could break the confidence of the young goalkeeper if he's rushed into the United side.
Another aspect of transition that could be difficult is the regularity in which he faces shots on goal. At Sheffield, he's forced to make a lot of saves every game due to their open-ended style. At Manchester United, who prefers to to keep more of the possession against weaker sides, it'll be difficult for Dean Henderson to adapt to the circumstances when he might have to make one save all game, that too when he least expects it.
The biggest obstacle for Henderson, but, will be pressure. United are expected to win every game, maintain a respectable position in the Premier League and bag a trophy. There is constant pressure on the players to achieve many goals. After a point of time, the youngster could buckle under the intensity of the pressure. Solskjaer recently praised De Gea for his 'mental strength' to see through his personal storms, but Henderson is still too raw to develop that.
Of course, De Gea himself was slotted in as United's #1 at a very young age after being signed from Atletico Madrid. However, he had an experienced, world-class defence and someone like Sir Alex Ferguson to fall back on. Ole Gunnar Solskjaer isn't nearly as experienced enough to take the risk.
Henderson's time at Old Trafford will come soon. It might take a few years, but he's shown enough ability to be United's number one keeper. For now, he must show patience and maintain consistency at the Premier League level for the next couple of years to earn his spot in United's team. Rushing him into the team can create another bunch of headaches and controversies the club wouldn't want to bear.
For more updates, follow Khel Now on Twitter, and Instagram and join our community on Telegram.