Quick Reads
Five reasons why Virgil van Dijk is effective in the Premier League
By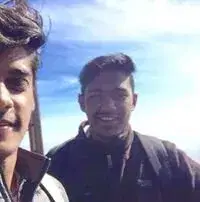 Yognath Vasu
The lanky defender joined the Reds in January 2018 and has improved them on all fronts.
Having been signed for a reported fee of £75m, Virgil van Dijk became the world's most expensive defender and carried a lot of expectations along with that tag. Since then, the Dutchman has played a crucial part in the Reds' remarkable performances across various competitions. Van Dijk was part of the "2017-18 UEFA Champions League Squad of the Season'' despite having played only half of the season in the competition, such was his impact with the Reds.
Although Liverpool failed to emerge winners on that night, they followed it up by lifting the coveted trophy in the very next season. Van Dijk was on the forefront of things once again and also earned himself a second-place finish at The Ballon d'Or.
Van Dijk left the Saints midway during the 2017-18 season to join the Reds and is now regarded as one of the best defenders in the world. With all his achievements in mind, it's safe to say that his contributions have exceeded the expectations at the club and have shut out naysayers. Let's have a look at five reasons why the centre-back is so effective in the Premier League.
5. Awareness
The Liverpool defender is a great reader of the game. He is one of the most intelligent players and this trait goes hand in hand with his other qualities and helps make him a better player. His decision-making skills are top-notch and an important factor for his success. Van Dijk manages to keep track of every opposition movement and runs which helps him close down spaces and stop players in their tracks.
Right from defensive abilities to his attacking instincts, each of these attributes are powered by his awareness of the game.
4. Defensive Duels
The 2018-19 season had Liverpool fans make note of every player that had dribbled past Van Dijk and surprisingly there was no player who managed to do that. One major reason for this feat was the fact that Van Dijk doesn't rush into any tackle. He always waits for the opponent to make a move and then catches them on the loose.
With this in mind, a quote from one of the finest defenders to have graced the game, Paolo Maldini- "If I have to make a tackle then I have already made a mistake."
It comes as no surprise that Van Dijk managed to go a long time without being dribbled past by any player.
Van Dijk has won 185 duels and lost 62 in the Premier League this season. An important reason for the Reds to have conceded a lowly goal tally of just 21 goals this season is the solid defence lead by the Dutchman.
3. Strength
Standing at 6 feet 4 inches and a very strong build, Virgil van Dijk looks absolutely chiselled to fit the mould of "physical toughness" that the Premier League has to offer. The 28-year-old towers over a good number of players in the league and is never shy of putting his body on the line to defend his goal.
His height and strength offers him a great advantage over his opponents and the centre-back boasts of a remarkable ratio of aerial battles won. Van Dijk has won 143 aerial battles and has lost just 47 in 29 appearances this season. Liverpool often lacked strength at the back for quite a few years and Klopp was wise enough to look no further than Southampton to form a solid backline.
2. Passing
Van Dijk is one of the finest ball-playing CBs in the world. While he isn't roughing up opposition forwards, Virgil van Dijk can be seen playing long balls out of the back of the defence aiming to pick a man in the final third. In 29 appearances this season, the centre-back has amassed a total of 155 accurate long balls and has created two big chances with one assist to his name. He has a wide passing range and often manages to find the man even with his diagonal long balls. The defender's ability to play out of the back provides the Reds more options to attack and is another brilliant quality the Dutchman has to offer.
His awareness of the game helps improve his passing ability. Very rarely can he be seen clearing the ball into the opposition half like most defenders tend to. Van Dijk often tries to build a move while intercepting a mass or while under pressure and helps the team retain possession of the ball.
1. Pace
Van Dijk's sheer pace coupled with unmatched strength makes him a force to reckon with. Most defenders tend to be left behind by opposition forwards due to lack of pace, but the Dutch defender belongs to the lot that can chase down even the fastest of attackers. There have been several instances when Van Dijk has managed to match up to the pace of fast attackers like Adama Traore, Kylian Mbappe and Neymar.
Van Dijk offers a wide range with respect to defensive cover thanks to his pace. Liverpool often attack with both full-backs which leaves the defence open for counter with just a single long ball. He manages to read the play and cover the open ground with his swift runs which prove to be an important asset in Klopp's set-up.
For more updates, follow Khel Now on Twitter and join our community on Telegram.
posted in :