The list features some of the finest names to have ever played the sport.
When you speak of successful football clubs, Real Madrid are one of the teams that come to our mind. Los Blancos are one of the most successful clubs in the world, and also the most followed club on the planet. Their successes are down to the service of some of the best players in football and some who have gone on to become household names while donning the famous white jersey of the club. But among those, only a few elite footballers can boast of the distinction of having their name among the highest goalscorers for Real Madrid.
Here, we take a look at the top 10 highest goalscorers for Real Madrid.
10. Emilio Butragueno – 171 goals
Butragueno was an important part of the Real Madrid side that dominated the late 80s and early 90s in Spanish football. He scored 171 times in 463 games for the Whites which helped them win five successive league titles in a row in the late 1980s. He also won the Pichichi Trophy once in 1990-91.
9. Pirri – 172 goals
Pirri was another Real Madrid legend and success story during his 16-year stint at the Bernabeu. In the time, Pirri chipped with 172 goals in 461 games and was an able second to Santillana who was also a very prolific striker and the fourth-highest goalscorer for Real Madrid.
He lifted a total of 16 trophies in 16 seasons including ten league titles and five Copa del Reys. He also won the European Cup with Madrid in 1965-66.
8. Francisco Gento – 182 goals
Francisco "Paco" Gento holds the eighth spot among the highest goalscorers for Real Madrid with 182 goals in 601 games. He holds numerous records with Madrid as well on a collective basis.
Forming a fearsome trio with fellow legends Alfredo Di Stefano and Ferenc Puskas, Gento and Madrid dominated European football by winning the first five editions of the European Cup and is the only player in European history to lift six continental titles.
He is also the most successful player in Real Madrid's history with 23 titles including 12 league titles (record) and two Copa del Reys.
7. Hugo Sanchez – 208 goals
Hugo Sanchez formed part of the famed Quinta del Buitre (The Vulture Squadron) led by Emilio Butragueno that swept five straight league titles in the late 1980s.
Sanchez won the European Golden Shoe in 1990 and five Pichichi Trophies including four consecutive awards from 1984-1988. He scored 208 goals in 282 games and finds himself in the seventh among the highest goalscorers for Real Madrid.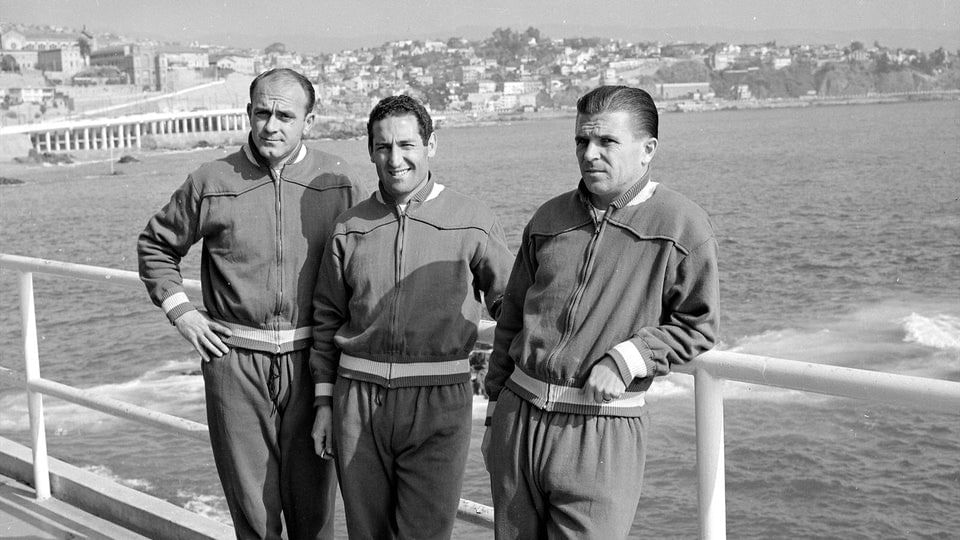 6. Ferenc Puskas – 242 goals
Ferenc Puskas and Di Stefano were Madrid's first legendary pair and Puskas was a prolific goalscorer for Madrid. In fact, his ratio of 0.92 goals/game for Los Blancos is bettered only by Cristiano Ronaldo.
Puskas scored 242 goals in 262 games for the all-dominating Real Madrid side of the 50s and 60s and won five league titles and three European Cup titles with Real. His prolific nature in goalscoring earned him the Pichichi on four occasions. The Puskas trophy awarded to the best goal scored in a year is dedicated in his honour.
5. Karim Benzema – 278 goals
Karim Benzema has been an asset to the Spanish giants and has been an inextricable part of the frontline for over a decade now at the Spanish capital since moving from Lyon in 2009. He is now the proud holder of the fifth-place among the highest goalscorers for Real Madrid.
In 558 games, Benzema has scored 278 goals and has reaped great success, winning three league titles, four Champions Leagues and four Club World Cups among a host of other trophies.
He is still going strong and has been the creative fulcrum in Madrid's attack and at times has single-handedly carried that attack in all competitions.
4. Santillana – 290 goals
Carlos Alonso Gonzalez (or) Santillana has scored 290 goals in 645 games. Santillana represented Real Madrid for 16 years where he won nine league titles and four Copa del Reys including two double-winning seasons (1974-75 and 1975-80).
He also holds the record as Real Madrid's joint top scorer in the Copa del Rey sharing it with the legendary Ferenc Puskas.
3. Alfredo Di Stefano – 308 goals
If there was anyone who began the chronicles of the glorious history of Real Madrid, it was Di Stefano.
In 396 games for Madrid, Di Stefano scored 308 times for Real Madrid, winning five straight Champions League titles (then European Cup) and eight league titles. He held the record as the highest goalscorer for Real Madrid before it was surpassed by Raul in 2009.
2. Raul – 323 goals
Raul is a copyright Real Madrid legend, having come through the youth ranks and going on to score 323 goals in 741 games. He has represented Real Madrid the most number of times and overtook Di Stefano's title as the highest goalscorer for Real Madrid in 2009 before it was eventually surpassed by Cristiano Ronaldo.
Raul won six La Liga titles and lifted three Champions League trophies and also won the Pichichi Trophy in 1998-99 and 2000-01 seasons.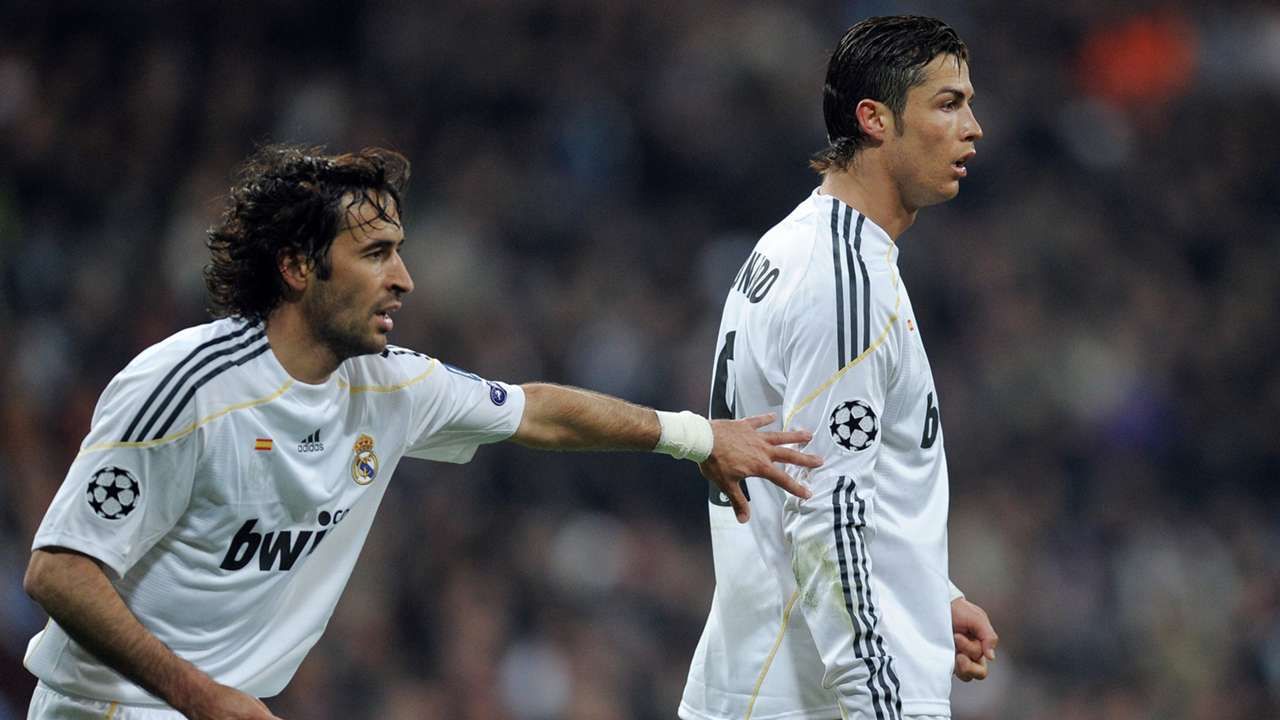 1. Cristiano Ronaldo – 450 goals
At #1 in the list of highest goalscorers for Real Madrid, it had to be Cristiano Ronaldo. The legendary player established himself among football's pantheon of all-time greats while at the Spanish Capital.
He is the highest goalscorer (of all time) for Real Madrid which comes as no surprise to anyone considering his frankly ridiculous consistency. In 438 games, Ronaldo plundered 450 goals at a rate of 1.02 goals/game and won two league titles, four Champions League titles among a whole host of individual and collective honours.
His tally of 450 goals will require inhuman levels of consistency and might take years to beat unlike Ronaldo when he broke Raul's record within only eight years of joining Real Madrid.
** The numbers are correct as of May 18, 2021.
For more updates, follow Khel Now on Twitter and join our community on Telegram.