Quick Reads
Real Madrid: Five shortest-serving managers in Los Blancos' history
By

Kaushik
These tacticians were unable to cope with the weight of expectations at the helm of the Spanish giants.
Real Madrid is a club that is synonymous with success both locally and internationally. The club from the Spanish capital holds numerous records in terms of trophies and is the most successful club in the Spanish league and European football history.
All this success that Real Madrid has garnered is down to their ability to lure some of the best players in the world to their ranks. From Di Stefano to Cristiano Ronaldo, the list still continues and is bound with consistency on the pitch and their brand image, off it. This is not only restricted to players but managers as well.
Some managers have made themselves household names while managing the Los Blancos and some have seen the job as their ticket to the summit of world football. But some of the people who took over the reins would best classify it as the toughest job in the world trying to please arguably the most demanding fanbase and management in the world.
Some of the managers were unable to cope up with it and were put out of their position quite early which goes to show the level of expectations that are placed, not just on the players, but on the managers as well. Here, we take a look at the five shortest-serving Real Madrid managers in their history.
5. Jose Antonio Camacho – 140 days
Jose Antonio Camacho was a very successful player for Real Madrid. He played his whole career at the capital right from his youth. He featured in 414 league games for Madrid as a left-back and won nine LaLiga titles and five Copa Del Rey trophies.
He looked to add to his legacy at the Bernabeu by performing equally well on the touchline but his time with Madrid was not so much of a fairytale. His first tenure at Madrid in 1998 lasted just 22 days as Camacho didn't manage a single game and left after disagreements with the club hierarchy.
He returned in 2004 but this time again, the move didn't bear fruit for Camacho as he resigned following back-to-back defeats in the league and the Champions League. Jose Antonio Camacho didn't realise the same glory as a manager in Real Madrid lasting only 140 days on the job across his two spells.
4. Julen Lopetegui – 139 days
Julen Loptegui was announced as Real Madrid manager in October 2018 to replace the outgoing Zinedine Zidane. He was announced a few days before the World Cup where he was supposed to lead the Spain National Team. His appointment caused a huge stir and controversy which led to him being relieved of his duties as Spain manager.
It set into motion what would be a tumultuous chapter in Lopetegui's career as things went from bad to worse. After being appointed as Real manager, things started off on the wrong note as Real lost 4-2 to city rivals Atletico Madrid. From then on, the team never recovered under him with inconsistency on the pitch and the media furore off it.
The final straw in his ignominious tenure with Madrid came when he was sacked a day after suffering a humiliating 5-1 defeat to Classico rivals FC Barcelona. He was sacked and replaced by Santiago Solari on 29 October 2018 after a 139-day period of struggle and bad tempers. In his time, he posted a win ratio of 42.86% which ranks among the worst win-ratios of Real Madrid managers (more than 10 games).
Since his sacking, Lopetegui has proved his mettle at Sevilla FC where he was appointed as manager last year and led them to a fifth-place finish and the UEFA Europa League title last season.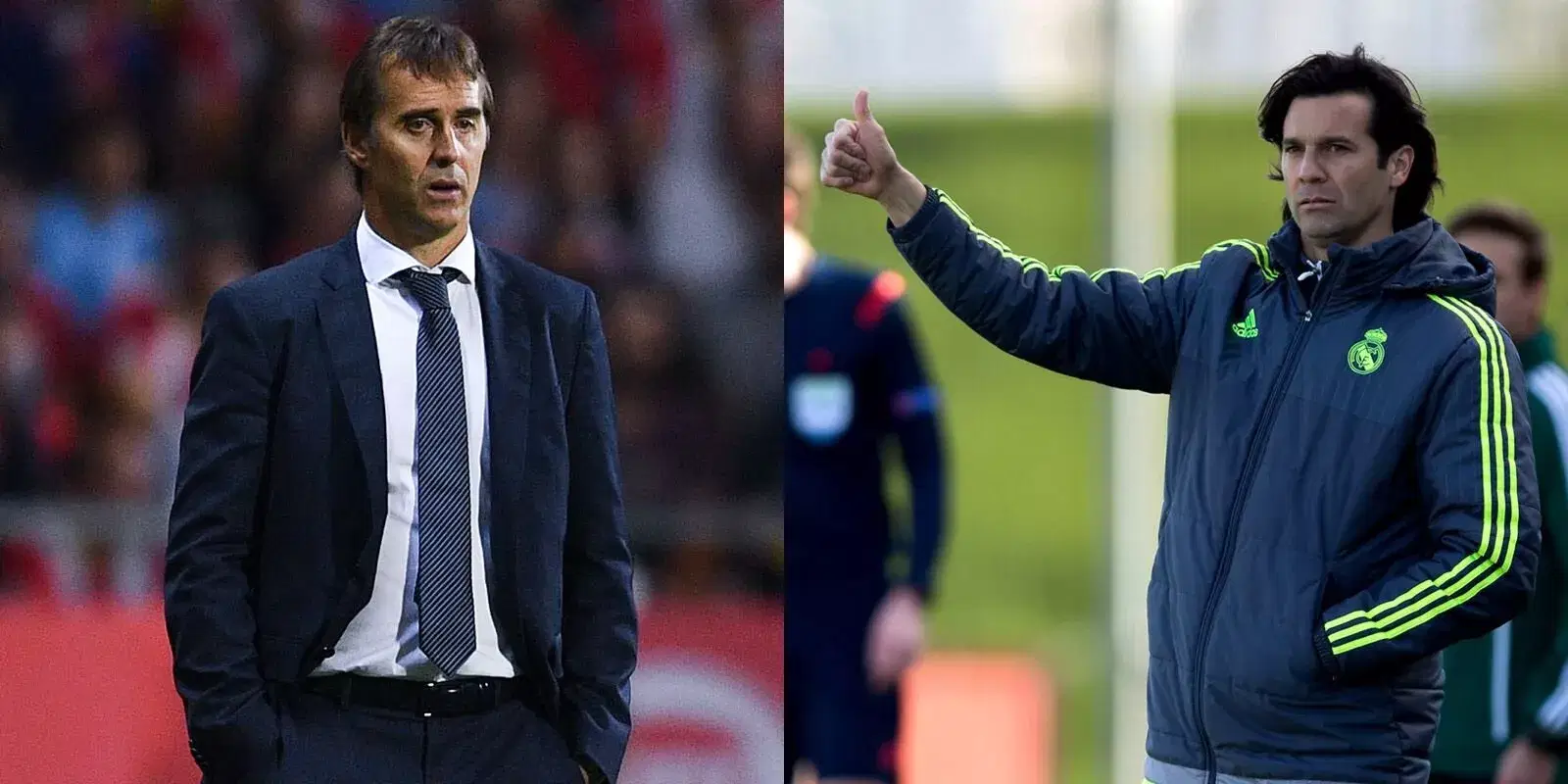 3. Santiago Solari – 132 days
Lopetegui's successor Santiago Solari lasted even lesser days than the former. A fact which says a lot about the times that the club endured in the season post the sale of their record goalscorer Cristiano Ronaldo and the exit of previous manager Zinedine Zidane.
Solari took up the reigns from Lopetegui on 29th October 2018, having previously managed the youth teams of Madrid. He delivered on winning the FIFA Club World Cup, his time at the Spanish capital was also not very inspiring.
While he enjoyed a decent win record of 68.75%, the return of Zinedine Zidane meant that Real went back to their ace option. Solari endured a quiet tenure in the interim and was sacked on 11 March 2019, having lasted 132 days on the job.
2. Arsenio Iglesias – 126 days
Arsenio Iglesias was named as a replacement to Vicente Del Bosque on 24 January 1996. He saw through the rest of the 1995-96 La Liga season and lasted 126 days on the job post which he was replaced by Fabio Capello.
In his time with Real, Iglesias led Los Merengues to sixth in La Liga and they were defeated in the quarterfinal stage of the UCL by eventual winners Juventus FC. He was removed from his position on 29 May of the same year.
1. Mariano Garcia Remón – 101 days
The title for the shortest-serving manager in Real Madrid history goes to Mariano Garcia Remón who served as Real Madrid manager for 101 days between 20 September – 30 December 2004.
Remón was the assistant manager and was later appointed as the replacement for the aforementioned Jose Antonio Camacho who left in the early months of the 2004-05 season. While he took up the job, Real were placed eighth in La Liga and despite posting a win ratio of 60%, it wasn't enough to convince the board, considering the quality of players they had like Ronaldo Nazario, David Beckham, Luis Figo, Zinedine Zidane, and Roberto Carlos. Remón was sacked at the turn of 2005 for not inspiring an upturn in form. He was then replaced by Vanderlei Luxemburgo.
For more updates, follow Khel Now on Twitter and join our community on Telegram.