The Bangla Tigers will be one of the the five participating teams in the tournament.
Bangladesh and India will lock horns in the SAFF Championship 2021 at the Maldives National Football Stadium on October 4. The regional rivals will once again face each other after their clash in the FIFA World Cup Qualifiers that saw India clinch a 2-0 victory. Since then, Bangladesh have been on a losing streak, most recently at the hands of Kyrgyzstan and Palestine earlier this month. While India, on the other hand, have been slightly unstable, especially considering the performances in the friendlies against Nepal.
Subsequently, Bangladesh's run has led to some major overhauls. This includes the appointment of Spaniard Oscar Bruzon as the interim coach, which was announced just a few days ago. In India's case, however, there hasn't been any such change lately, except for a position drop by two in the latest FIFA Rankings, Bangladesh too dropped to 189th. Pertinent to this upcoming face-off against India, here's an analysis of the Bangladesh team:
Recent performances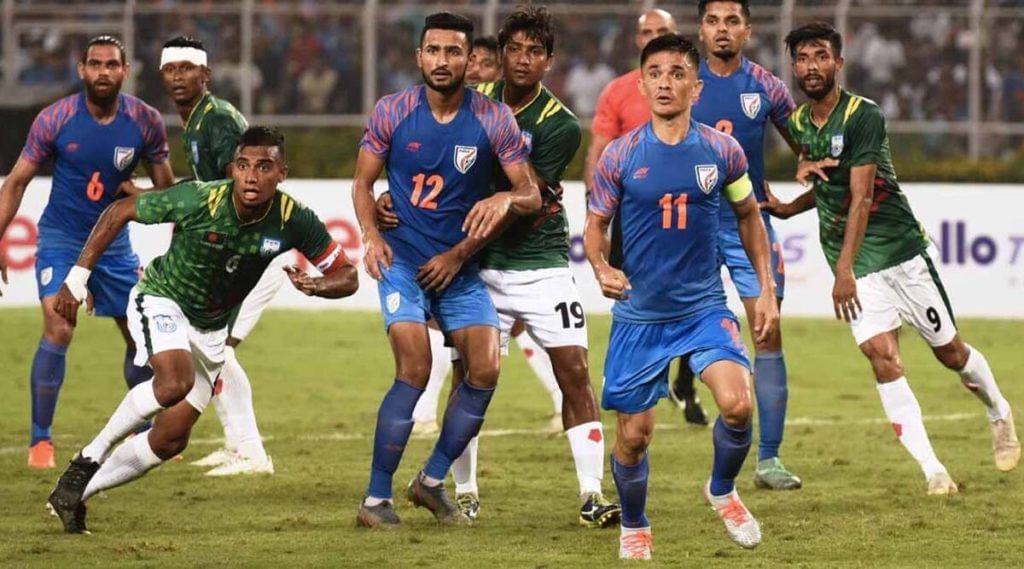 Under English manager Jamie Day, Bangladesh had been on a seven-match winless streak since late November 2020. Four of these were in the second round of the FIFA World Cup Qualifiers. Since those qualifiers, they've lost two more in the September friendlies against Kyrgyzstan and Palestine with a scoreline of 4-1 and 2-0 respectively. Their most recent win was on November 13, 2020, against Nepal at home. Overall, they've had a fairly poor few years except for a couple of cameo wins in between.
However, this could change in Bashundhara Kings' coach Oscar Bruzon's upcoming two-month tenure. Bruzon led Bashundhara to the Bangladesh Premier League title and his side scored 68 goals this season, before the defeat to Indian outfit ATK Mohun Bagan in the AFC Cup. Regardless, he has a major responsibility of overturning the Bengal Tigers' drought.
About the team
Of course, the side are yet to play under Oscar Bruzon, with several changes anticipated. However, there is a preliminary list of 35 players selected by the Bangladesh Football Federation. This also includes Nigerian-born Eleta Kingsley and Yusuf Zulkarnain Haque, both of whom are currently tackling FIFA clearance issues.
While the entire list isn't out yet, several prominent players, who participated in the Three Nations Series earlier this month, are expected to be in the squad. Captain Jamal Bhuyan, Mahbubur Rahman, Topu Barman and goalkeeper Anisur Rahman among others are certainties. Alongside, the team included two new expatriate footballers in Rahbar Wahed Khan (Canada) and Tahmidul Islam (France). Fans can expect significant changes and a potentially tougher Bangladeshi side compared to the one India faced last time around.
The Coach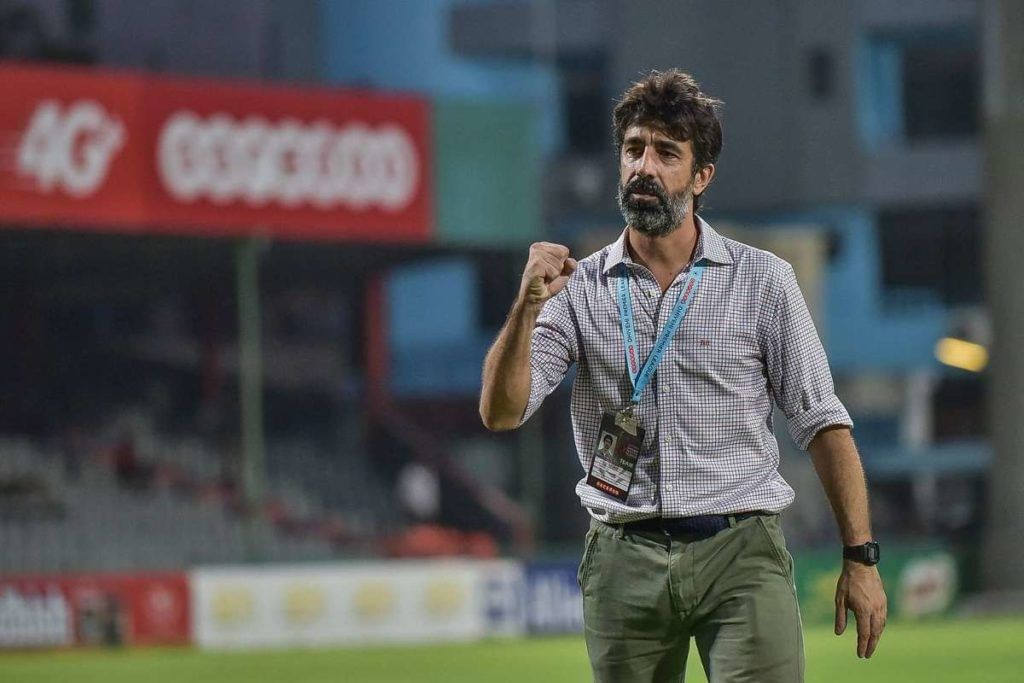 As mentioned, Oscar Bruzon will take interim charge for the SAFF Championship next month. According to the BFF, he has replaced Day for two months. How will this make a difference? Well, his stats speak for him. The 44-year-old most recently won the 2021 Bangladesh Premier League. Apart from this, he's won the Dhivehi Premier League (2017) and the Goa Professional League (2014). This, along with two Federation Cups (2019, 2021), an Independence Cup and the Best Men's Coach award with Bashundhara Kings.
Apart from the accolades, he also revamped the Bashundhara Kings tactically, thereby getting them recognized as a modern and dynamic powerhouse in Asia. Coming to his playing style, he generally prefers a 4-3-3 attacking formation, one notably visible in the AFC Cup. Bruzon has also had brief stints in India with erstwhile Mumbai FC and Sporting Clube de Goa.
Lastly, despite the exit, his Bashundhara side had a decent AFC Cup run, finishing second in the group. They beat Maziya S&RC and held Bengaluru FC and ATK Mohun Bagan (eventual table-toppers) to a draw. Thus, it would only be fair to call him Bangladesh's most prominent football figure at the moment.
Players To Watch
Jamal Bhuyan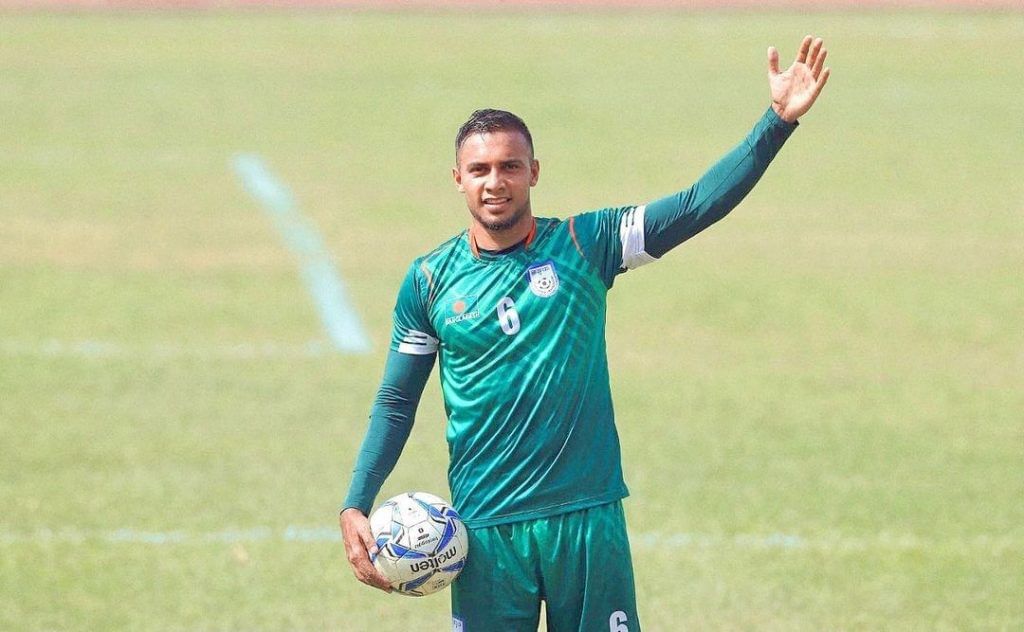 This probably goes without saying, but Bhuyan is the most noticeable and decorated player in the squad. He brings along European experience and could be the biggest threat to the Blue Tigers. Especially if he's optimally utilized under Oscar Bruzon, which is highly likely.
Bhuyan is brilliant in passing, creativity and his signature aggressive pressing nature. Subsequently, the Bangladesh midfielder also possesses experience in India having played for Mohammedan SC and this could be an advantage for him.
Topu Barman
Another interesting player is Topu Barman. The 26-year-old plays as a centre-back for both the national team as well as Bashundhara Kings. His synergy with coach Bruzon could help strengthen Bangladesh's defensive line.
Barman was one of the key defensive players, alongside Khaled Shafiei and goalkeeper Anisur Rahman in The Kings' AFC Cup campaign, where they conceded only one in three games. He also possesses great pace and clearing abilities, which could stifle the Indian attack.
Anisur Rahman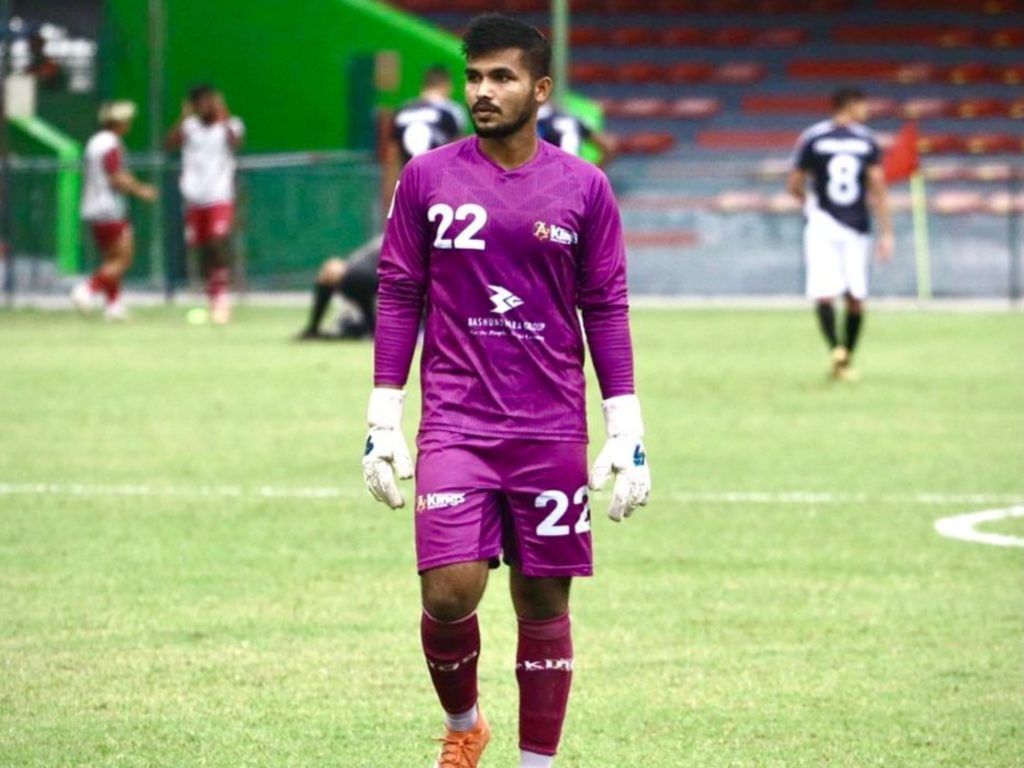 The Bangladeshi custodian was sensational in the AFC Cup group stages for Bashundhara Kings. The 24-year-old made a total of 11 saves in three games. Most notably, his performance against Bengaluru FC was phenomenal – one where he literally neutralized all the efforts by Sunil Chhetri and Cleiton Silva.
Prior to this, he's also been in the limelight previously during the 2019-20 AFC Cup, when he made seven saves and a penalty against TC Sports Club. An achievement, which made him popular as a "penalty-specialist" amongst Bashundhara and Bangladeshi fans generally.
What To Expect
The SAFF Championship will once again be a test of Igor Stimac's acumen. India have looked a bit shaky lately and narrowly edged past Nepal in the recent friendly. Bangladesh, on the other hand, are going through a major managerial revamp and certainly haven't been in their best form. But, then again, the addition of Oscar Bruzon as the Bengal Tigers' head coach makes it virtually unpredictable.
Therefore, expect a unique challenge. For, both India and Bangladesh have had their fair share of ups and downs recently. However, in all honesty, either team's victory would be a testament to their managerial capabilities.
For more football updates, follow Khel Now on Twitter, Instagram and join our community on Telegram.