Rumours suggested the Portuguese talisman was looking for an exit from the Old Lady ahead of the 2021-22 season.
A video in the middle of May sent reporters and football fans into a spiral of speculation across Europe. The video showed numerous high-end super cars being moved into a movers' truck. The company to which the truck belonged to, specialized in moving expensive supercars across regions. Only a few clients can boast of such a collection of cars and Juventus' Cristiano Ronaldo is one of them.
By his own standards, Ronaldo had a disappointing last season with Juventus. But still managed to win the Supercoppa Italiana and a Coppa Italia title apart from the Serie A golden boot. However, with Inter halting the Old Lady's run of domestic league dominance and Porto condemning the two-time European Champions to yet another Round of 16 exit, the rumour mill began to whir on whether the five-time Ballon d'Or winner would remain in Italy for the 2021-22 season.
A week later, Andre Pirlo got the sack and Allegri returned to the hot seat. Allegri, who led the Bianconeri to two UCL finals and five Serie A titles, is charged with reviving the fortunes of a club that has been supplanted in Italy, embarrassed in Europe and were among the three chief protagonists in the breakaway European Super League.
However, the rumours of Cristiano Ronaldo heading back to Madrid, Manchester United and even Sporting Lisbon, did not lessen. Ronaldo, it is thought, also has an unusual relationship with Allegri. He had made comments on Allegri and Maurizio Sarri's playing styles.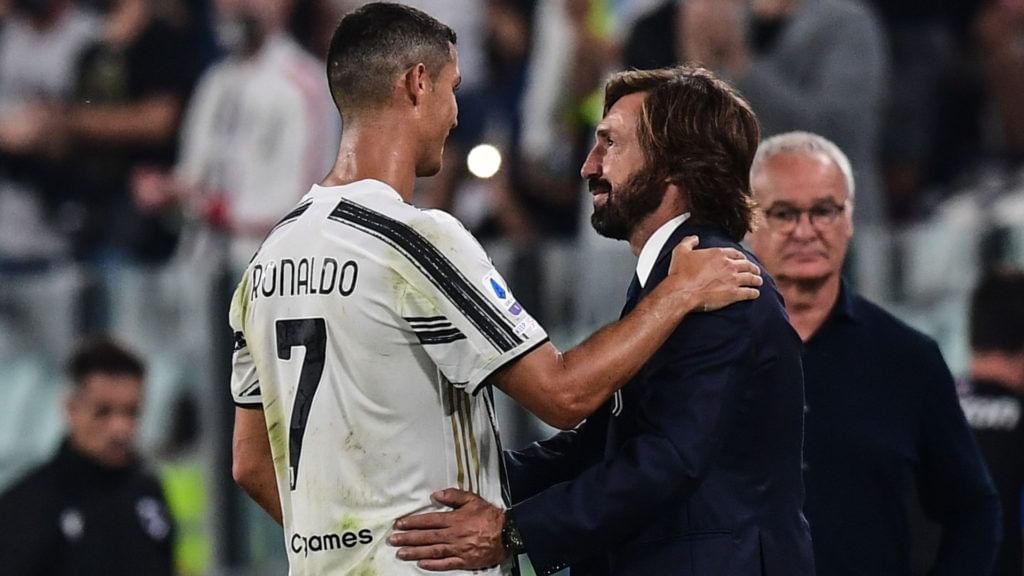 Given all of this history, the question arises, does it make sense for Cristiano Ronaldo to remain at Juventus? He is 36 and at a club that tried to make itself relevant through big-money transfers, a failed breakaway league experiments and hiring a rookie coach?
We take a closer look at some reasons why Juventus and Cristiano Ronaldo can mutually benefit from him staying.
Juventus is rebuilding and it needs Ronaldo
When Allegri was appointed in 2014, he inherited a side that had won Serie A thrice on the trot. With an extremely solid backline, a midfield mix of flair and graft and a hardworking frontline. He went one up over Antonio Conte by delivering the Serie A title and leading Juventus to the UCL final. In Europe, a treble-winning Barcelona team halted Juventus' run.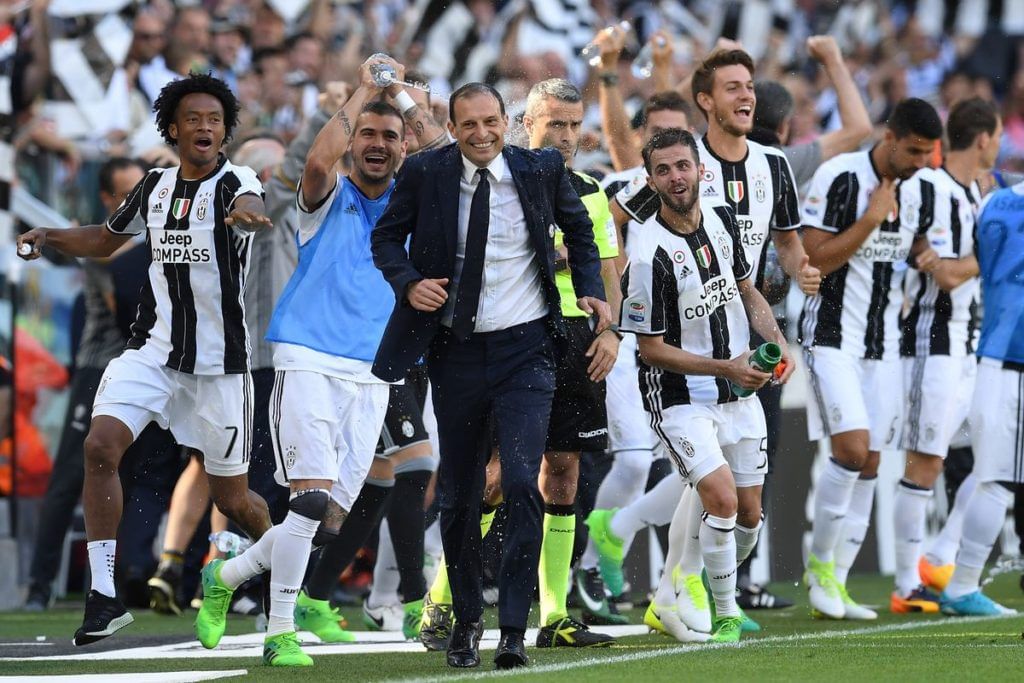 The core of that team largely remained intact during Allegri's tenure at Juventus with incremental additions. However, the shock defeat to a highly talented and young Ajax side in the Champions League quarter-finals led to the club pressing the reboot button.
Allegri left by the end of the season, despite delivering another league title. In came Maurizio Sarri with his front-foot playing style. New signings De Ligt, Merih Demiral and Adrien Rabiot came with an idea refresh a clearly ageing team.
Sarri left a season later. But Juventus continued bringing in young talents such as Federico Chiesa, Weston McKennie and Dejan Kulusevski. Under dramatic circumstances, Andre Pirlo became the new head coach. On paper, along with Ronaldo, it looked like a team that can dismantle any opposition in Europe. However, what they needed was a coach with tactical acumen, something that Allegri brings to the table.
Dybala, often marginalized under Pirlo, can breathe a sigh of relief knowing he has Allegri's trust. A team with Dybala, De Ligt, Chiesa, Kulusevski and backed by the experience of Bonucci, Chiellini and Ronaldo, can prove to be a handful for any opposition under Allegri.
European medal with Juventus remains evasive
Others of Ronaldo's age would have been written off immediately. They would normally look towards stints in the MLS, Middle East or China for one final payday before calling quits. But not Cristiano Ronaldo. He is cut from a different cloth. The five-time Ballon 'dOr winner has redefined himself from the step-over crazy, individualistic teenager, who dazzled Sir Alex Ferguson to someone who prides himself on his fitness, powers of recovery and hunger for success.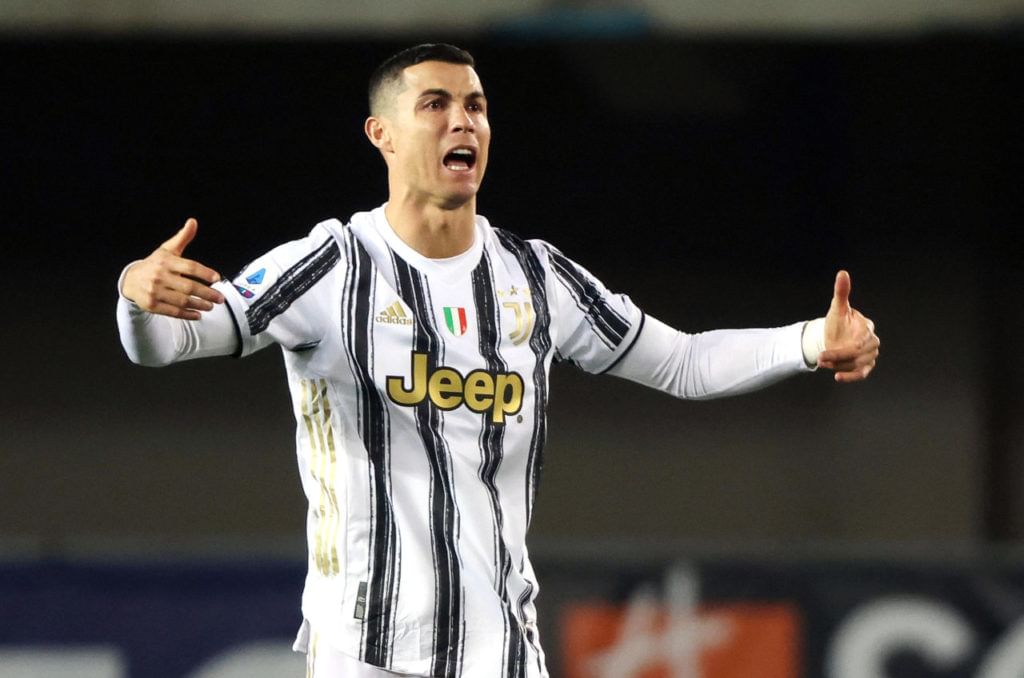 He has won the league and European titles both at Manchester United and Real Madrid. It was his success there that prompted Andrea Agnelli to spend big to bring Ronaldo to Italy. Even in the recently concluded season, Ronaldo's hunger to score never diminished. Despite he being down with COVID-19 for nearly three weeks. He scored within three minutes of his return post COVID-19 recovery.
When Ronaldo signed for Juventus, many doubted whether the Portuguese would be able to adapt to a highly tactical and defensive league. But Ronaldo silenced all and delivered in excess of 20 goals in each of his three seasons at Turin. He might still consider a missing UCL medal with Juventus a blemish in his career, which could be a factor in Ronaldo deciding to stay at the club.
Difficulty in finding a buyer to match his current wages
For someone who earns millions through his endorsements, you would think money is not a factor in retaining a player. However, even if Ronaldo does angle for a move, potential buyers either do not have the bandwidth financially to meet his wage demands or do not have a need for him in the team.
As per La Gazzetta dello Sport, Ronaldo earns around £28 million a year, which is more than the annual wage bill of Udinese, Hellas Verona, Spezia and Crotone. This is largely due to Italy's special tax regime that provides an exemption of 50% on salaries of non-resident workers who work in Italy.
This kind of scenario would be hard to replicate for his potential buyers and prove to be a stumbling block in any sort of transfer negotiation.
It is quite possible that Ronaldo chooses to go back to Portugal and finish his career there. But a chance of success at a European level beckons for him with Juventus, something he would no doubt be very aware of.
For more updates, follow Khel Now on Twitter, Instagram and Facebook.