The arrival of star players has increased the popularity of the league in recent times.
Serie A has always been among the most competitive leagues in Europe and across the world. The league has produced countless moments of magic and is very popular among football fans.
The opportunity and the quality on offer have lured talented players from over the world to Serie A. Some of these players have endeared themselves to the fans due to their services while others have been immortalized due to their undying loyalty and commitment to the teams.
In this article, Khel Now ranks all 20 Serie A clubs based on their squad's market value.
20. FC Crotone – €43.70 million
FC Crotone have been promoted back to Serie A after being relegated in 2017-18. The club from Southern Italy have their task cut out for survival in the Italian top flight with the lowest market value.
19. Benevento Calcio – €45.61 million
Benevento have the second-lowest market value in the league and were promoted after winning Serie B by a difference of 18 points. It would be a great run if they can sustain that performance and ensure that they stay afloat.
18. Spezia Calcio – €48.15 million
Spezia were promoted to the Italian top flight after finishing 3rd in Serie B last season for the first time since 1944. They have the third-youngest squad in the league with an average age of 26 years, meaning some sprightly youngsters in the side could see this as their chance to shine. But with a market value of €48.15 million, a lot won't be expected out of them in the league.
17. Genoa CFC – €101.65 million
Genoa is the oldest club in Italy and have a market value of €101.65 million. They also have the biggest squad in the league with 36 players on their roster.
16. Hellas Verona – €117.40 million
Hellas Verona is next with a market value of €117.40 million. Verona finished in 9th place last season after their promotion in 2019. Their consistency is credited to their squad which is 34 in number (4th highest in the league), and an average squad age of 25.7 (second youngest squad in the league).
15. Parma Calcio – €121.23 million
Parma have survived two instances of bankruptcy and have now notched up a market value of €121.23 million. They have the fourth-highest number of players (35) and the fourth-youngest squad in the league (average age: 26 years). A club filled with history, Parma will be hoping to rekindle their heydays of the 1990s.
14. UC Sampdoria – €105.45 million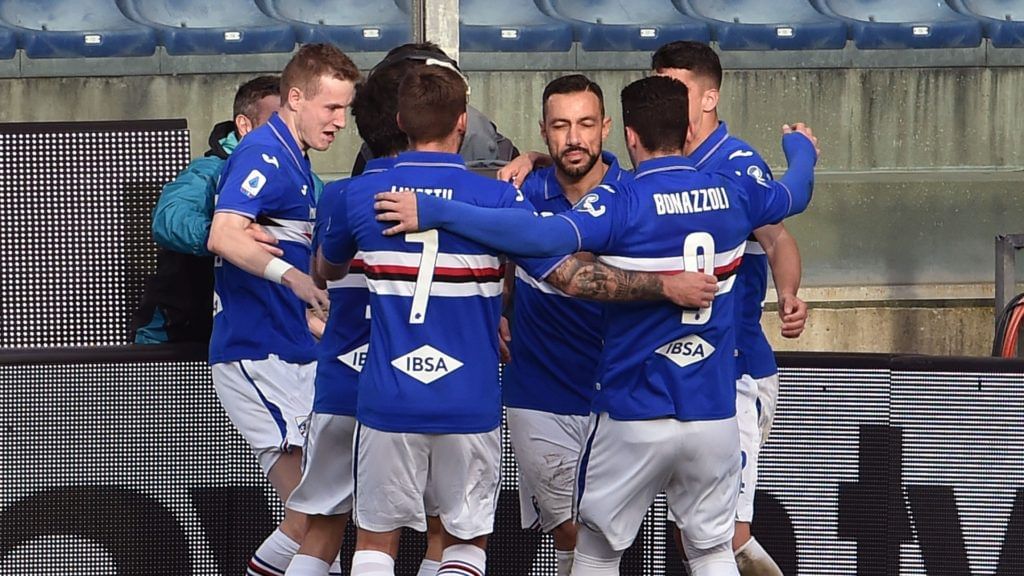 The local rival of Genoa, Sampdoria have mostly made their existence known in the mid-table regions of the Italian top flight. They have a squad with an average age of 27.4 and are managed by the experienced Claudio Ranieri.
13. Bologna FC- €139.90 million
Bologna FC's squad is currently worth €139.90 million and have been a club with a steady record in mid-table finishes. The club managed by Sinisa Mihajlovic possess the sixth youngest squad in the league (average age: 26.2) and have the capability to punch above their weight.
12. Udinese Calcio – €149.85 million
Udinese have been a mainstay in Serie A this century. The club has been in the midst of some mixed results, from making it to the Europa League and Champions League to now settling for mid-table mediocrity. They are a team capable of doing better having proven their credentials in the past.
11. Cagliari Calcio – €159.13 million
Cagliari have a market value of nearly €160 million and recently appointed former Sassuolo manager Eusebio Di Francesco. This season, Cagliari is currently in 12th place and will look to improve on their record. Their squad contains more than 50% of its squad filled with foreign players.
10. Torino FC – €162.90 million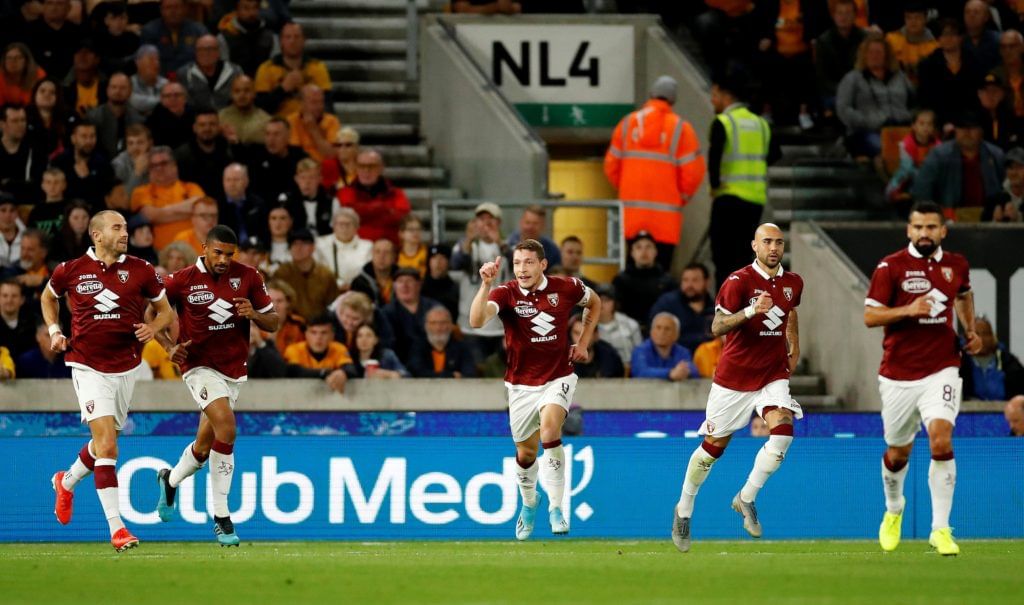 The local rivals of champions Juventus, Torino certainly have the potential and have had some productive seasons in the past. However, they haven't been able to live up to the expectations yet. A squad of 30 players with an average age of 26.3, a lot is expected of Torino and the common belief is that they are a team to watch out for in the future in Serie A.
9. US Sassuolo – €202 million
Sassuolo made their debut appearance in Serie A in 2013-14 and since then have gone from strength to strength. Just three seasons into their entry in the league, Sassuolo achieved Europa League football when they finished sixth. A well-built team by previous manager Eusebio Di Francesco who won them the promotion, Sassuolo's market value is currently over €200 million within just seven years of their existence in the league.
8. ACF Fiorentina – €250.20 million
The two time Serie A champions currently have a squad worth €250.20 million. Fiorentina have a good mix of youthful dynamism and experienced veterans. The Tuscan side has an average age of 26.4 and last made a European appearance in the 2014-15 Europa League where they went till the semifinals.
7. AS Roma – €337.25 million
Roma have a good blend of young talents and experienced players who add quality and exuberance to their ranks. The club have some exciting young talents like Nicolo Zaniolo and Lorenzo Pellegrini. With improved performances and regular European football, they are sure to make it big.
6. SS Lazio – €364.70 million
Lazio finished last season in fourth place, ensuring Champions League football for the first time since 2014-15. They have certainly proved to be good value and spent the majority of last season in 2nd spot before their chase for the Scudetto derailed post lockdown. Lazio will look to continue their upward push both in the league standings and their market value as well.
5. Atalanta BC- €386.85 million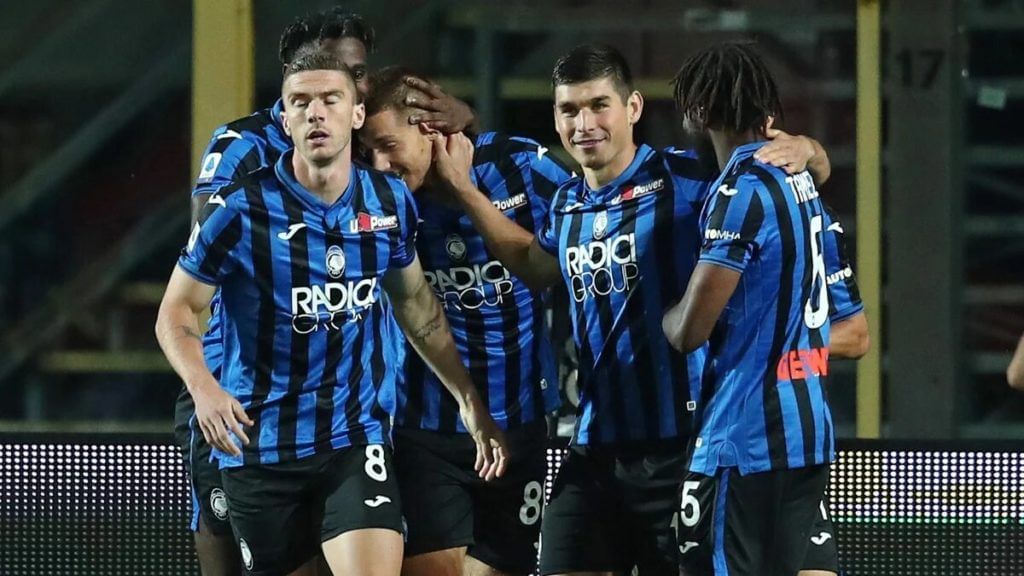 The fairytale story of Europe last season, Atalanta had a season to remember finishing fourth in the league and almost making it to the semifinals of their debut Champions League campaign. Since the appointment of manager Gian Piero Gasperini, Atalanta have finished only once below the fourth spot.
With continued exposure to the Champions League, the Bergamese side look like a team primed to compete hard and lift the Scudetto within the next few years.
4. AC Milan – €445.90 million
One of the most iconic clubs in Europe, the Rossoneri have one of the most decorated trophy cabinets and have been witness to football's finest players pulling on their shirt. Despite inconsistency on the pitch and financial troubles off it over the last decade, under Stefano Pioli, the club is once again looking to bounce back and bring Milan back to competing against the best, locally and internationally.
3. SSC Napoli – €603.48 million
Over the years, Napoli have ensconced themselves among the most competitive clubs in Italy. They would continue to compete for the same and take inspiration from their Coppa Italia victory last season, their first trophy since 2013-14. Napoli boasts a squad that continues to mature, making it evident that the time when Napoli lifts the Scudetto is not far away.
ALSO READ: Ranking all Premier League teams according to their squad values
2. Inter Milan – €655.50 million
The Nerazzurri finished last season in 2nd spot, a point behind Juventus which is the closest in the last decade. Inter are also the only team to have played every season of Serie A to date and have never been relegated. Under new coach Antonio Conte, Inter is now back in the race for the title. Their improvement in quality and their players make them the second most valuable squad in Italy. If they continue their path of success, we could see them leapfrog Juventus to first place and dominate Italian football for years to come.
1. Juventus FC – €707.70 million
Juventus are a cut above the rest when it comes to the league, winning one title after another. Their domestic dominance and increased quality in European competition have put them at pole position. According to Forbes, Juventus are the 10th most valuable club in Europe, and with players like Cristiano Ronaldo driving their brand name, they are sure to continue the uptrend in market value in the coming years.
Note: Transfermarkt is the primary data source for this article.
For more updates, follow Khel Now on Twitter and join our community on Telegram.