World Football
Analysis: Why Thiago Alcantara is the ideal summer signing for Liverpool
By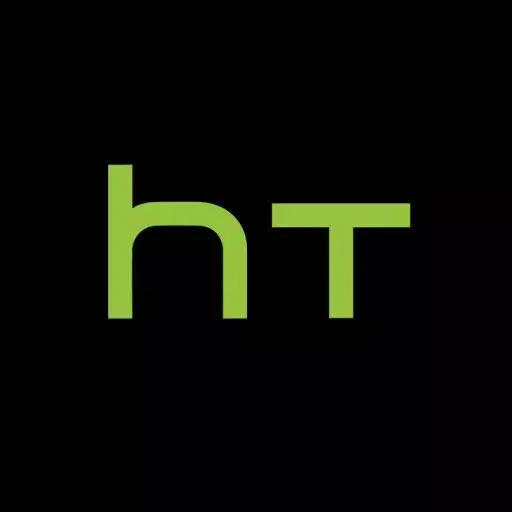 Harigovind Thoyakkat
Anfield is one of the possible destinations for the Bayern Munich midfielder.
In the past week, Premier League champions Liverpool were handed a massive boost – as Bayern Munich's Thiago Alcantara looked all set to leave the Bavarians in the summer. As the news broke, Liverpool quickly turned up to be one of the possible destinations for the Spaniard, along with several other clubs.
The 29-year-old Spanish international has had a glittering career so far, having won multiples titles like UEFA Champions League, La Liga, Spanish Cup (twice) and Spanish Super Cup (twice) with his former club FC Barcelona, and Bundesliga (seven times), German Cup (four times) and German Super Cup (thrice) with Bayern Munich.
He has also won the UEFA Super Cup (twice) and the FIFA Club World Cup (twice), and is also a former UEFA European champion in the U-17 and U-21 (twice) levels. Overall, in 402 appearances for club and country, the midfielder has recorded 47 goals and 66 assists.
Liverpool, meanwhile, created headlines recently by lifting the Premier League title for the first time in 30 years. The Merseysiders under Jurgen Klopp had shown tremendous form throughout this season, winning the league with several games to spare.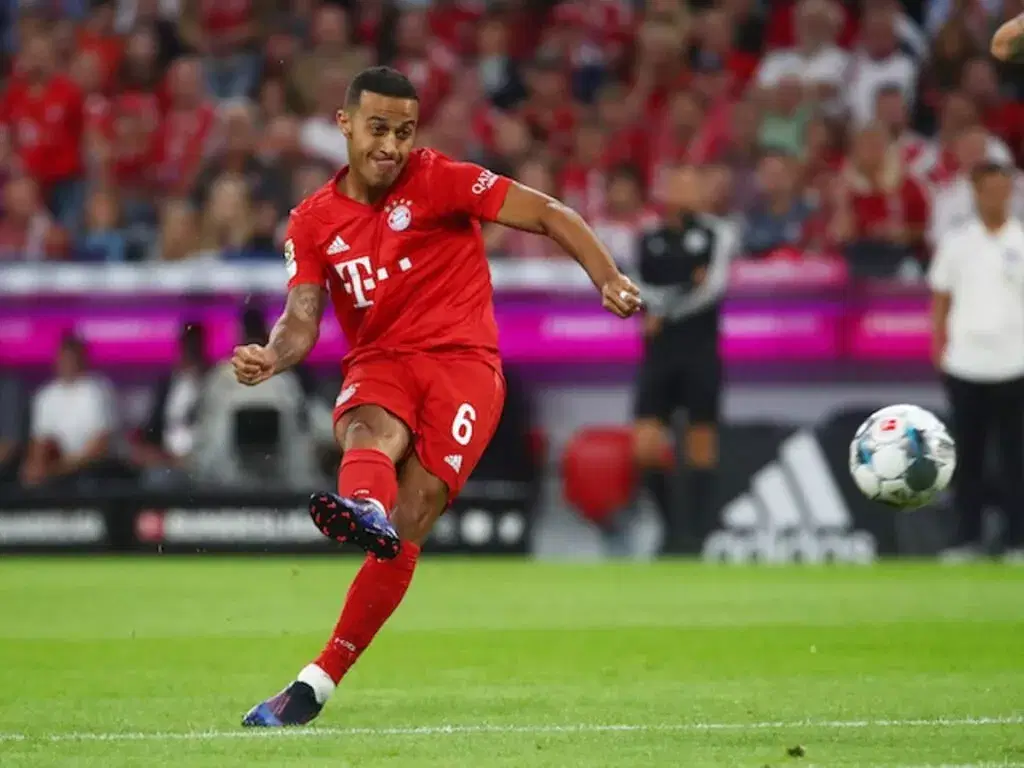 However, one of the biggest hurdles for Liverpool, would be to make new signings that would strengthen his squad, in a transfer market clouded by a pandemic. The competition in the summer transfer market is going to be intense, as battles won there usually assure teams of success in the league. With almost all of their own star players currently at their peak, Liverpool have to make very intelligent moves in the transfer market – and an approach to sign Thiago Alcantara will most certainly be a step in the right direction.
The general consensus is that there is interest between both Liverpool and Thiago Alcantara – with the player himself expressing an interest in the switch. Most modern transfers are conducted in two stages – first through the player and his agent, and then with his club – and the interest of Thiago Alcantara would only mean that stage one is done and dusted for Liverpool.
One of the biggest peculiarities of the impending move is with regards to the player's age. Thiago Alcantara is currently 29-year-old, and under Jurgen Klopp, Liverpool have rarely signed a player who is above the age of 26. However, this can be attributed to a possible change in approach within the club. Their focus was on building a team that could win the league title and since the completion of the target, the new objective would be to maintain their place at the top of the table for another season or two. In that way, perhaps Liverpool have deemed it right to sign a player from the top, and Thiago Alcantara fits the description perfectly.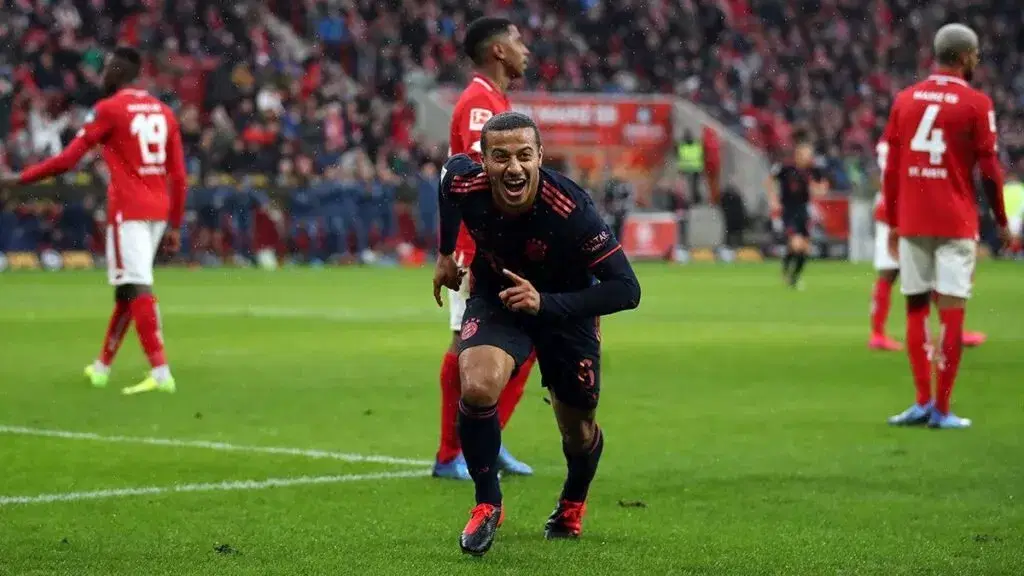 Extremely comfortable on the ball and unfazed under pressure, the ex-Barcelona man is the model candidate for Klopp's midfield, currently filled by Georginio Wijnaldum. With the Dutchman's current contract all set to expire next year, he could well be replaced by the Spaniard, also allowing Liverpool to cash in on a player reaching his peak rather than see him leave on a free transfer.
Infact, Thiago Alcantara could be seen as an upgrade on Wijnaldum at Liverpool– who averages 0.6 more key passes, 2.4 more dribbles and 42.3 more passes per 90 minutes. With Adam Lallana also leaving at the end of the season, a top-bracket wage may not be an issue either.
While age might be a slight issue for the Reds, it may not be much of a problem either – Thiago Alcantara is younger than Wijnaldum, Lallana, captain Jordan Henderson, James Milner and Dejan Lovren. He is also only less than a year older than van Dijk, Xherdan Shaqiri, Joel Matip and Firmino, who are already proven as elite-level winners.
Another reason why Liverpool's interest in Thiago makes sense, is Klopp's admiration for him. The German had hardly hidden the fact that he loves the Spanish international. Speaking after Liverpool's 0-0 draw with Bayern at Anfield last year, Klopp said, "Thiago is a world-class footballer. He played that deep-lying playmaker role very well."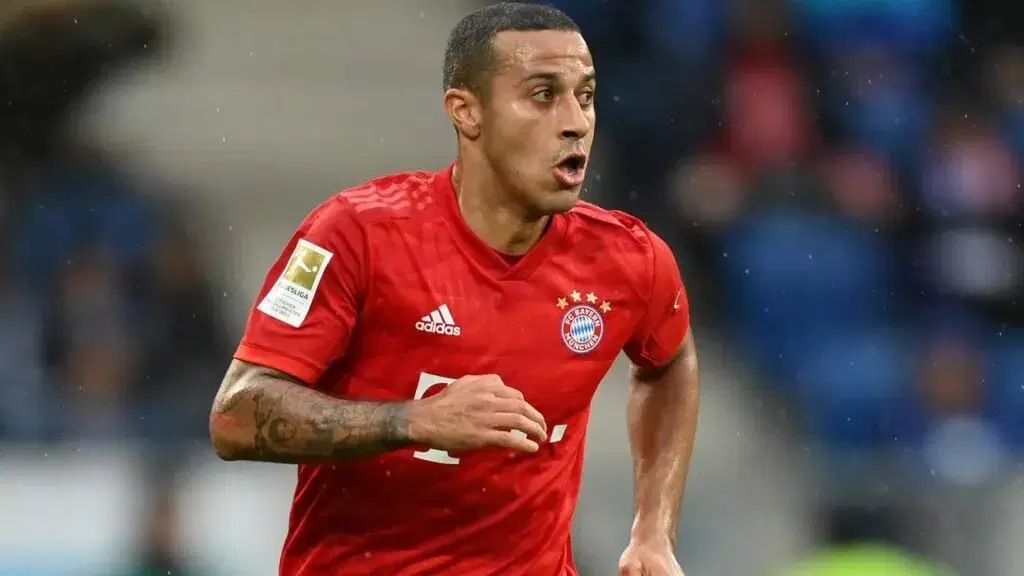 If you trace back the history of interviews by Thiago Alcantara and his comments on Liverpool, you will not be surprised to see similar comments from him as well. In 2018, he said, "I love watching English football. It's the league I most enjoy. Look at Liverpool's midfield: Henderson, Milner, Chamberlain, they pressed like animals in the Champions League. They ate up the midfield. They were fantastic."
One thing is clear, Liverpool cannot afford to stand still just because they have won the league – their competitors in Chelsea, Manchester United and Manchester City will definitely be analysing the Reds' success, finding ways to neutralize them in their game. As a result, having another method of attack would be beneficial to Liverpool – because Thiago Alcantara would also provide something that supporters have long suggested as a weakness in the side, that being a creative impetus in the midfield.
After their first league title in three decades, a long-term vision is much-needed at Anfield to keep them at the top of English and European football. As of now, Thiago could become a vital cog in that machine.
For more updates, follow Khel Now on Facebook, Twitter, Instagram, Youtube and join our community on Telegram.
posted in :