The semifinals at the mega event is scheduled to take place on August 3.
Following two extra times and a penalty shootout, Spain, Japan, Brazil, and Mexico qualified for the semifinals of the men's football event at Tokyo Olympics 2020 on Saturday.
Spain and Japan had to go through extra time to book their spots in the men's football semi-finals of Tokyo Olympics. Facing Ivory Coast, Spain scored a late flurry of goals to make it 5-2 after taking it to extra time. Japan's goalless draw against New Zealand required a penalty shootout to decide a winner.
Elsewhere, Brazil pulled off a narrow 1-0 win against Egypt, courtesy of a goal by Matheus Cunha. Mexico cruised past South Korea 6-3 in a high-scoring contest. It was yet another exciting set of matches at the Tokyo Olympics 2020. Take a look at some major talking points from the men's football quarterfinal stage of Tokyo Olympics.
Rafa Mir's hat-trick gets Spain through
Facing a mighty Ivory Coast side, Spain conceded early with Eric Bailly heading his side ahead in the 10th minute. But La Roja levelled scores through Dani Olmo's goal in the 30th minute. Spain came close to taking the lead in the second half.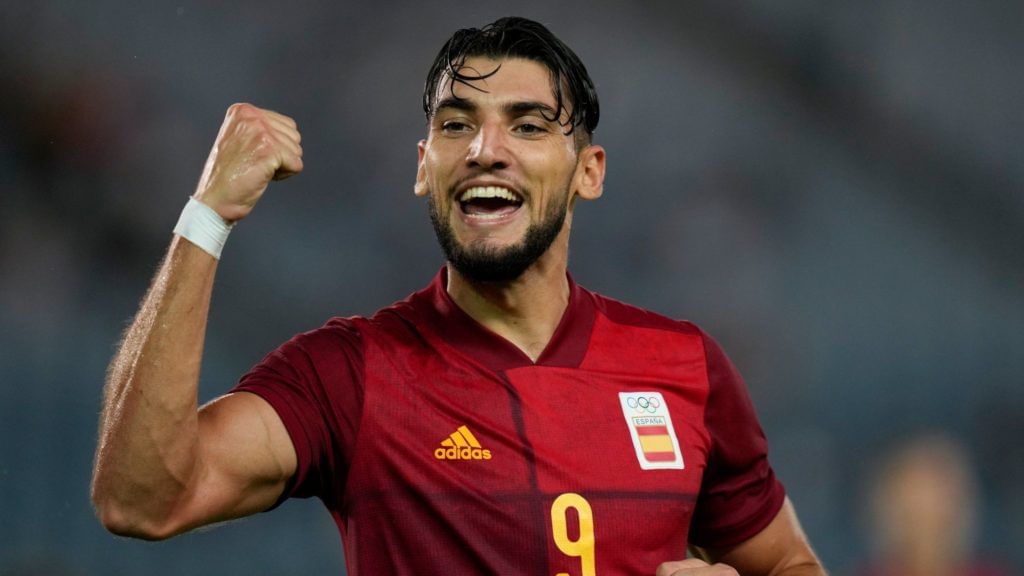 It was, however, Ivory Coast who scored the leading goal in the 91st minute. With their campaign looked finished for Spain, Rafa Mir stepped up to make it 2-2 in the injury time. Mir scored in the 93rd minute, after coming on in the 92nd.
Spain took proper advantage of their depth in the extra time, with their substitutes Carlos Soler and Mir playing important roles. It was Mikel Oyarzabal's penalty that got them the lead, and Mir's two additional goals saw them make it 5-3 in Tokyo Olympics men's football event. Despite keeping much of the ball and ultimately getting a three-goal lead, the game was much closer than it appeared in hindsight.
Japan overcome New Zealand following a goalless draw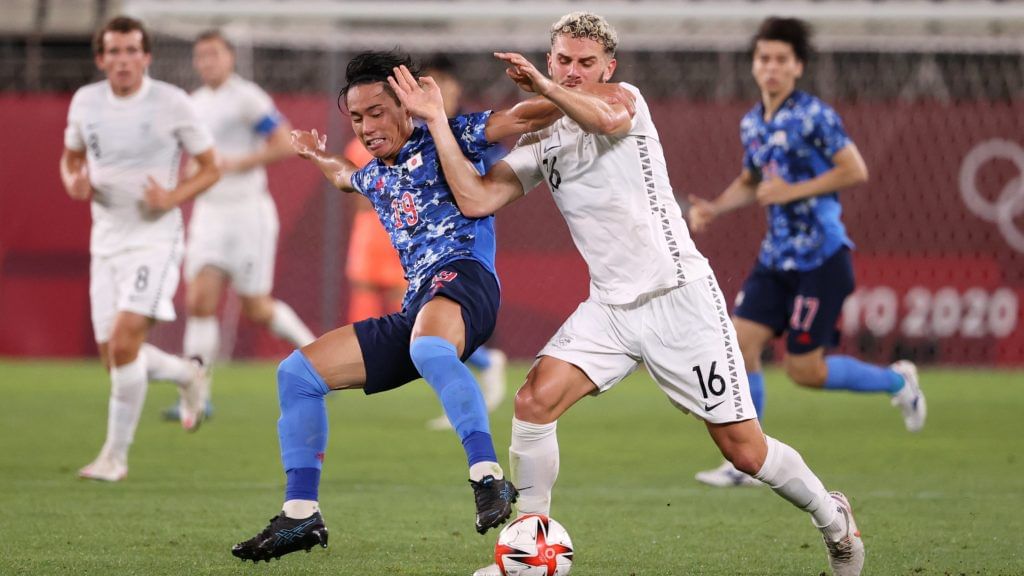 Japan's hopes of lifting the Olympic gold medal in their own backyard continued with a narrow penalty shootout win over New Zealand. Playing a goalless 0-0 draw during the regular and extra time, the hosts won 4-2 in the penalty shootout in men's football at Tokyo Olympics.
The match saw both sides cancel each other's strengths in terms of the overall intensity of play. Although Japan were clearly the more direct and involved team in the final third (21 shots), lack of clinical finishing made things even.
Goalkeeper Kosei Tani stepped up to the occasion as he saved Liberato Cacace's penalty before Clayton Lewis shot one over the crossbar. Maya Yoshida scored the last penalty to guide Japan to victory.
Cunha's goal just enough for Brazil to advance past Egypt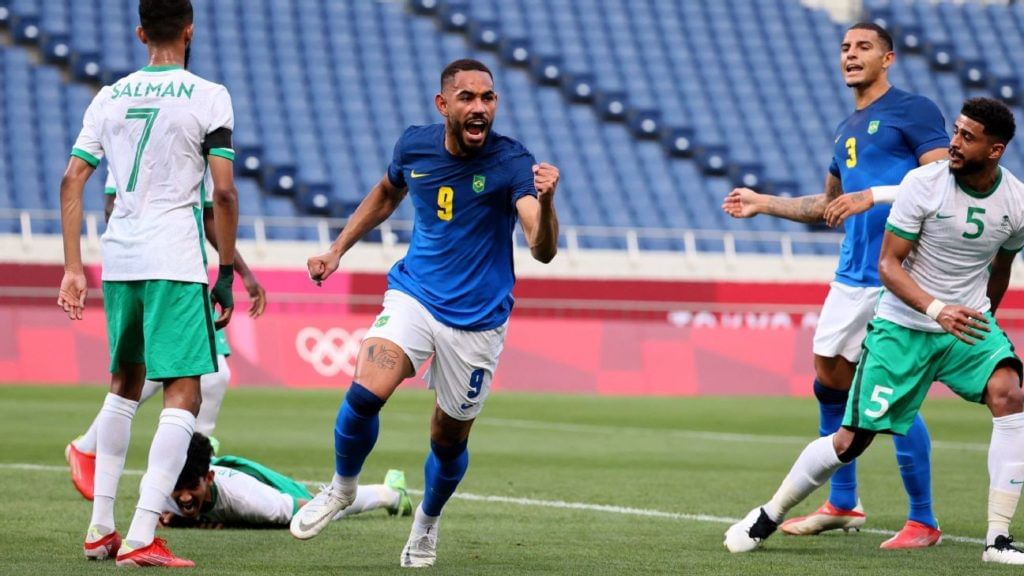 Against a defensive Egyptian side, Matheus Cunha's 37th-minute goal helped defending champions Brazil to advance into the semis. The Selecao dominated the Egyptians in every front in Tokyo Olympics men's football event at the Saitama Stadium and looked dominant.
Douglas Luiz and Richarlison were more involved than ever in Brazil's progression to the attacking third, while Nino and Diego Carlos were rock-solid as a centre-back pairing. Guilherme Arana and Dani Alves' impressive runs from the wide areas were not easy for the Egyptians to deal with. Although Egypt were chasing a thin lead, Brazil always kept their foot in the accelerator, seldom allowing Egypt to go for the winner.
Martin and Cordova's braces help Mexico secure a convincing win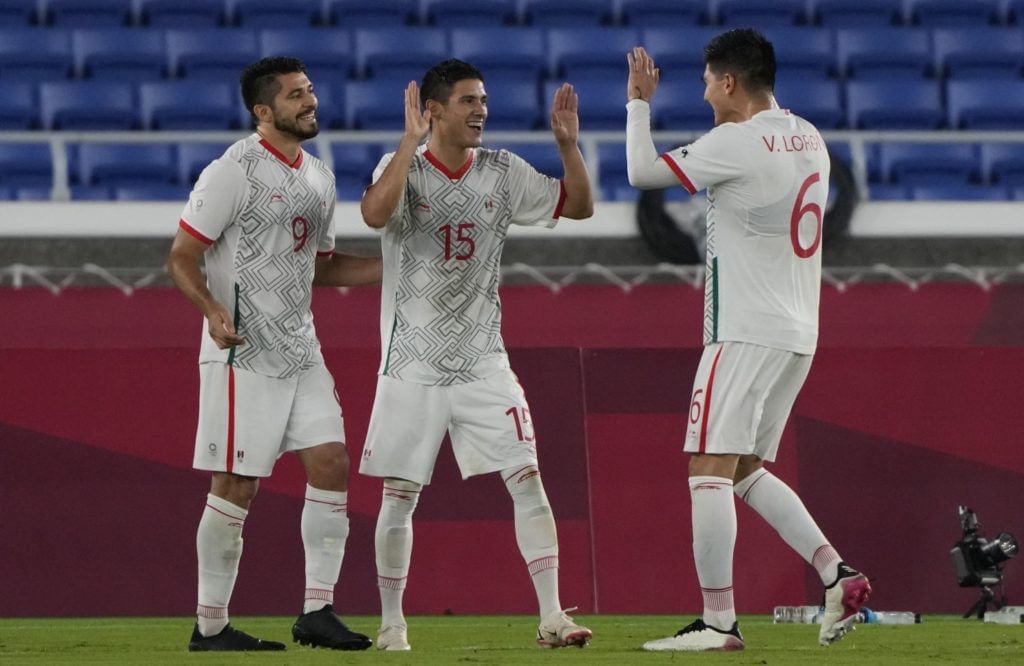 Mexico continued their impressive run in the quarterfinals against South Korea, winning the tie 6-2. Henry Martin and Sebastian Cordova scored a brace each in Mexico's dominating performance. The rest of the two goals came from Eduardo Aguirre and Luis Romo for the Latin Americans.
South Korea, on the other hand, succumbed in the quarter-finals after putting on an impressive group stage display. Despite scoring three goals, leaky defence and forced errors made them concede six times against a clinical Mexican attack. Lee Dong-gyeong Lee and Ui-jo Hwang were among the scorers for the Koreans.
Despite dominating the possession, and getting more shots on target – South Korea could not repeat performances similar to matches against Romania and Honduras. Mexico, on the other hand, were very good at taking their chances, similar to their opening day victory over France.
For more updates, follow Khel Now on Twitter, Instagram and Facebook.