Buy out of these players are almost impossible to activate
Nowadays, there is an abundance of cash available in almost every football club's budget every transfer window. Even a mid-table club now has the financial muscle to sign a player worth millions. All European teams are very willing to splash big chunk of money for a talented player today, making it very difficult for some teams to keep their best players.
No European team is considering growing their academy products, except for a few countable. In that case, a release clause, however, is the only weapon available to clubs to hold off on their best players. Here are the most popular release clauses in players' contracts around the world that assist their respective teams in retaining their star players.
10. Antoine Griezmann- €800m
The World Cup winner of 2018 has not been in his top form since joining Barcelona from Atletico Madrid. Greizmann joined Barca in the summer of 2019 and that shift has been disaster in his career. The Frenchman played 102 matches for Barca and scored 35 goals and then moved to Atletico Madrid on loan in 2021 summer window. The expectation was very high from him as the Catalonia club signed the player by paying his €120 million buy-out clause. Antonio Greizman is still contracted with Barcelona where his release clause is set at €800m. 
9. David Alaba- €850m
Real Madrid placed a €850m release clause on the Austrian International after they clinched him on a free transfer last season. Alaba made the move to Los Blancos from Bayern. After the departure of Ex-Madrid captain Sergio Ramos, Alaba has emerged as the leader for the club in the back line. Although, Alaba had a great record with Bayern and established himself as one of the best centre back in the world but he moved to Madrid last summer in search of new challenge. 
8. Ansu Fati – €1B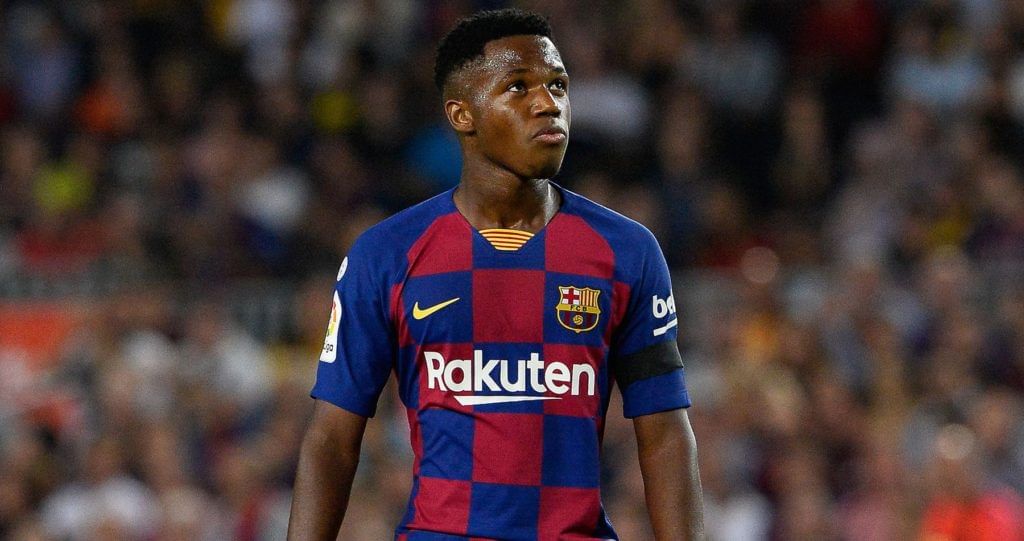 The Young winger made his debut for Barcelona in 2019 at the age of 16 and took world by storm. Fati became the youngest player to score in La Liga and Champions League history in his debut season. As a fast, accurate striker who consistently finds the net for Barcelona, the Spanish forward is labelled the heir apparent to Lionel Messi. As a result of Fati's performance, Barcelona offered him a lucrative contract extension with a €1B release clause in 2021. Which is apparently impossible to pay even if the clubs are flush with cash.
7. Pedri- €1B
The Golden Boy award winner for 2021 has been an outstanding player for both his club and country. Pedri is considered by many to be the next Iniesta of both Barcelona and the Spanish national team. The young midfielder's calmness with the ball reminds everyone of Andreas Iniesta. Pedri played more than 50 games with club and country in 20-21. Pedri is an integral part of Barcelona's project and he renewed his contract with the club in 2021 with a €1B release clause after Ansu Fati.
6. Pablo Gavi – €1B
The youngest player ever to play and score for the Spanish national side Pablo Gavi has been a record-breaking player since his debut. Gavi is the youngest player to ever start in El Clasico. Despite his young age, Gavi has been outstanding with the club and has been a regular starter ahead of Frenkie De Jong and Franck Kessie this season.
The young Spaniard set up himself as one of the great pressers on the football field. He is on the list of most recoveries by a player during this season. Barcelona locked the player to themself during this month earlier with €1B release clause making it almost impossible to look for interested Clubs like – Liverpool, Bayern Munich etc.
5. Ronald Araujo – €1B
Despite his young age, the Uruguayan defender has shown immense quality in the Spanish top division since his debut in 2019. The La Masia Graduate has been FC Barcelona's best defender since his debut. Although he's fast and excellent at one-on-one takedowns, it's his strength that horrifies the opposition. Araujo has all the ingredients to become one of the best defenders for the club. That is why this year, he signed contract extension with 1 Billion release clause.
4. Ferran Torres – €1B
Ex-Manchester City striker secured his move to Barcelona in 2021 January as part of Xavi's project. During his time under Guardiola, Spaniard never was the regular starter because of bigger names like Mahrez and Sterling but did showed immense quality in his limited outings. Ferran Torres is important for Barca's future dream team as they are looking to dominate Europe again. They secured Ferran Torres with €1B release clause last winter.
3. Rodrygo  – €1B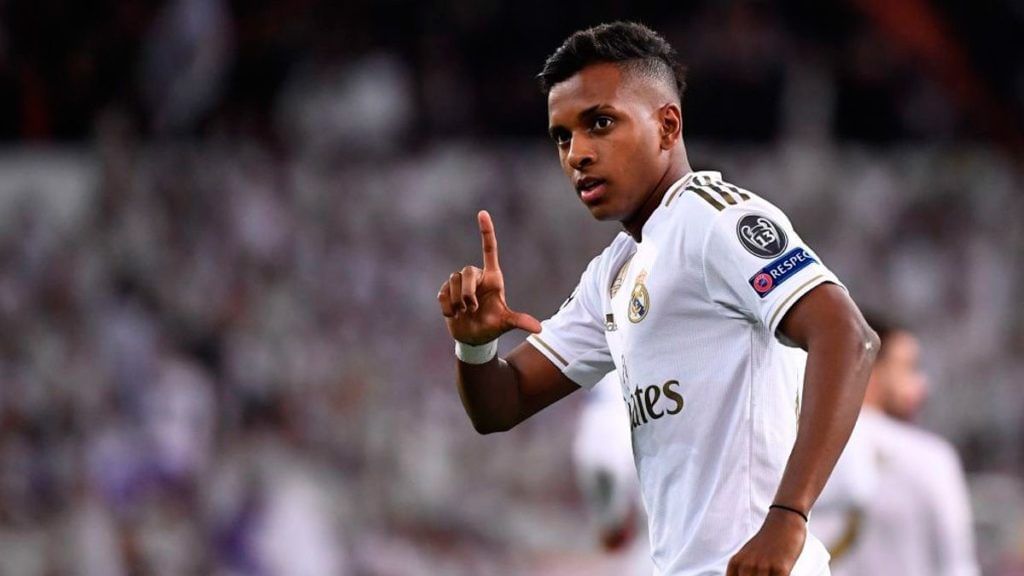 The Brazilian has been kept by Real Madrid with a €1B release clause as they consider him as a big prospect for the future. Rodrygo has played 115 games with Los Blancos and scored 21 goals. Rodrygo has been very good during his journey with Madrid. In the Current season the young Brazilian is flying with six contributions in three games already. Rodrygo and Vinicius have now been very consistent for their club since last season.
2. Karim Benzema – €1B
The FIFA Best player of the year has been in the form of his life. Benzema's accuracy against the opponent's net has been remarkable. The French man led Real Madrid towards their 14th Champions League and Laliga trophy last season. In past, Karim Benzema had enjoyed the achievements of his teammates like- Cristiano Ronaldo and Luka Modric. But now he is the central figure at Real Madrid. Real Madrid clearly doesn't want to lose their jem and they recently extended his contract with €1B release clause.
1. Vinicius Junior – €1B
The Brazilian winger has been in the very excellent form alongside his teammate Karim Benzema. Vinicius has been a joy to watch since the start of last season. There were many people who doubted whether Vinicius is good enough to start in the Real Madrid lineup, but he has proven them wrong. During the last LaLiga campaign, Vinicius had 27 contributions in 35 games. Vinicius never wanted to leave the Spanish capital and recently he renewed his contract with the club with a €1B release clause, making him one of three players in the club with such a clause.
For more updates, follow Khel Now on Facebook, Twitter, and Instagram and join our community on Telegram.