These players failed to make the most of their chances after arriving at their new club.
The transfer windows are the most exciting time for clubs and fans every year. Teams lay the foundation for upcoming seasons while fans hope for some big signings to rock their next season. Signing the right player is not a cakewalk for clubs. Some turn out to be masterstrokes, while some become a poor piece of business.
The summer of 2021 was arguably the most unpredictable transfer window. We saw some unimaginable moves in Lionel Messi leaving FC Barcelona, Cristiano Ronaldo returning to Manchester United and many more. Some did well, while others failed to meet the expectations.
We look at the top 10 flop transfer deals of the 2021/22 season.
Raphael Varane to Manchester United
Raphael Varane arrived at the Old Trafford last season with a big reputation and the heavy weight of being called the Champions League Varane. His departure from Real Madrid was the unexpected moment of last season's summer transfer window. Manchester United seized the opportunity to get the French defender on board.
The first season in the Premier League did not go as per the expectations of Varane or the fans. The French centre-back had injury issues throughout the season as he struggled with the pace of English Football. It was not a completely abysmal season for Varane but way off his standards. Manchester United would hope for a better outing from the four-time Champions League winner next season.
Marcel Sabitzer to FC Bayern Munich
FC Bayern Munich recruited two of the many gems from RB Leipzig last summer. They managed to sign their manager Julian Nagelsmann and, a few weeks later, signed Austrian Marcel Sabitzer. He was the first signing of Nagelsmann at the club and was admired by him heavily.
Unfortunately, Sabitzer failed to replicate his magic of Die Roten Bullen at Bayern. The heavy competition in the playing eleven of the Bayern Munich side also played a role in his misery throughout the season. He featured in 28 games in Bundesliga and scored only a goal and provided just an assist to end his disastrous first season. Marcel is expected to stay and will be hoping to turn some heads.
Jadon Sancho to Manchester United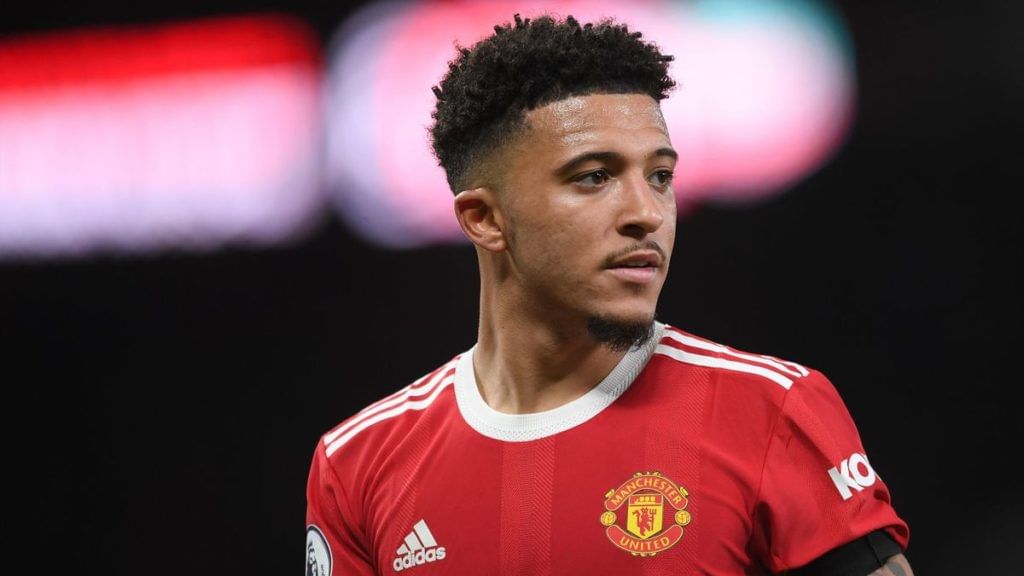 Manchester United last season finally managed to sign Jaden Sancho after two years of relentless scouting operations. The vigorous wait of fans turned out to not be worth the wait as he failed to live up to the expectations in his first season. The English winger only managed three goals and three assists in 29 appearances shuffling across both wings throughout the season.
However, his performances improved in the latter half of the season after a consistent run in the team post the Mason Greenwood controversy. Sancho is rated highly by fans and coaches. But Premier League proved to be far from smooth sailing for him, and he will be hoping to rejuvenate his form next season under Erik Tag Han.
Nikola Vlašić to West Ham United
The Croatian attacking midfielder returned to English football last season for the second time after a disastrous spell at the Merseyside with Everton back in 2017. West Ham United signed him for a reported €30 million fee last summer, and his move was not the perfect fairytale story for the road to redemption. Instead, it turned out to be the worst nightmare.
Vlašić was coming off an excellent season in the Russian league for CSKA Moscow, where he registered 11 goals in 26 appearances of the 2020-21 season. However, he scored a single goal in 19 appearances for the Hammers last season. His torrid spell is likely to be cut short by David Moyes this summer, who is looking to offload the Croatian midfielder.
Jack Grealish to Manchester City
Jack Grealish moved to Etihad Stadium from Villa Park last season in a mammoth £100 million move, which made him the most expensive English player of all time. He donned the iconic number 10 jersey worn by Sergio Aguero, but his first season at the club was hot and cold. The English international failed to catch the eye of Pep Guardiola and made appearances on a rotational basis.
He managed to fetch three goals and three assists from 26 appearances last season. Players like Riyad Mahrez and Raheem Sterling were above his name in the lineup, which is not ideal for a £100 million player. After being nominated for best player of the league in the 2020-21 season, he went down to bench warmer at Manchester City, a huge downgrade.
Emiliano Buendia to Aston Villa
Aston Villa signed Emiliano Buendia from Norwich City in their attempt to replace Jack Grealish last summer. The Villains signed him for a club-record £38 million after his successful 2020-21 season in the Championship. He had 15 goals and was the standout performer of the year while at Norwich City.
In his debut season, he scored four goals and was in and out throughout the season. Emiliano is still 25-years-old and is one for the future at Aston Villa. But his first season was disastrous after the club paid a hefty price.
Georginio Wijnaldum to Paris Saint Germain
The Dutch midfielder Gigi Wijnaldum, who came to the French capital on a free transfer, can be called a flop signing. Gigi's arrival at Paris Saint Germain was full of controversy. The Parisians signed him after his verbal agreement with FC Barcelona.
Wijnaldum was expected to provide the much-needed solidity in the midfield but failed to capture any attention in his first season outing. He featured in 31 games for the Paris side and struggled to make any impact. His journey at Paris is likely to end in this year's transfer window after constant scrutiny around his future at the club.
Saúl Ñíguez to Chelsea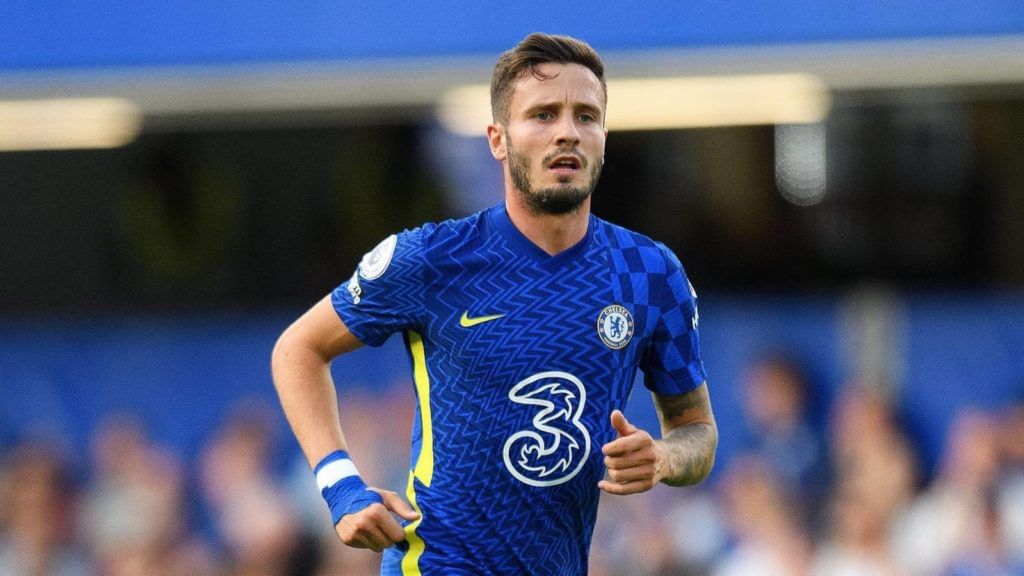 Saul Niguez was one of the world's best midfielders a few seasons back. But his downfall in recent years has been one of the biggest shocks in Spanish football. He moved to Chelsea last season on a loan move from Atletico Madrid in the hope of rejuvenating himself in new surroundings. This move hasn't turned out to be a successful one for the Spanish midfielder.
Saul only made five starts in the Premier League and warmed the bench for most of the season. He struggled with the pace of English Football and one time was left embarrassed when Thomas Tuchel substituted him after a few times playing in an FA Cup game against a lower division club. The Spaniard is unlikely to be signed by Chelsea. He will return to Atletico Madrid.
Antoine Griezmann to Atletico Madrid
Antoine Griezmann made a sensational return to Atletico Madrid after two seasons with FC Barcelona in a loan move last summer. He was coming off a disastrous spell in the Catalan city and was hoping to rediscover his old form at his favourite club. But moving to Atleti also didn't turn out to be best for him.
He failed to raise eyebrows and only notched three goals from 29 appearances. The French forward mainly played as the second striker behind Luis Suarez and looked uncomfortable at the top. He was under the extreme pressure of living up to expectations. But his move to Barcelona in 2019 and his return to his old club haven't done any good. He is likely to stay at Atleti, who must buy clause in his contract and would be hoping for good things in future.
Romelu Lukaku to Chelsea
Romelu Lukaku's transfer to Chelsea was one of the biggest shocking news of the 2021 summer transfer window. No one saw it coming after his heroics at Inter Milan in the 2020-21 season, which helped them secure scudetto after 10 years. The club assured the fans that Lukaku would stay, especially after the Belgian's interview after the Chelsea links.
However, it turned out to be the worst nightmare for Inter Milan fans. Romelu Lukaku moved to Chelsea after a few weeks in a €115 million move and broke his promise. He was determined to prove himself in the English Premier League after his disastrous spell at Manchester United two years back. However, it turned out to be even worse at Stamford Bridge for him.
The Belgian striker only scored eight goals from 26 appearances and lost his place in the team. His move turned out to be one of the biggest flops last season and probably will go down as the worst in football history.
For more football updates, follow Khel Now on Twitter, and Instagram and join our community on Telegram.