The players changed allegiances due to game-time or personal reasons.
Footballers frequently switch nationalities, causing controversy and debate. Switching nations should be done strictly and according to FIFA rules, as has become ubiquitous in FIFA in recent years.
In the recent case of Athletic Bilbao forward Inaki Williams, he has changed his allegiance from Spain to Ghana. The forward mentioned that his unprecedented love for the country influenced his decision, as the player visited Ghana and the hero worship he received encouraged him to choose the path. Williams will now play for Ghana in the 2022 FIFA World Cup.
Before it became more common and FIFA tightened the rules, we've seen many legends switch allegiances to benefit their careers. Here are the top 10 footballers who switched their nationalities.
10. Diego Costa – Brazil to Spain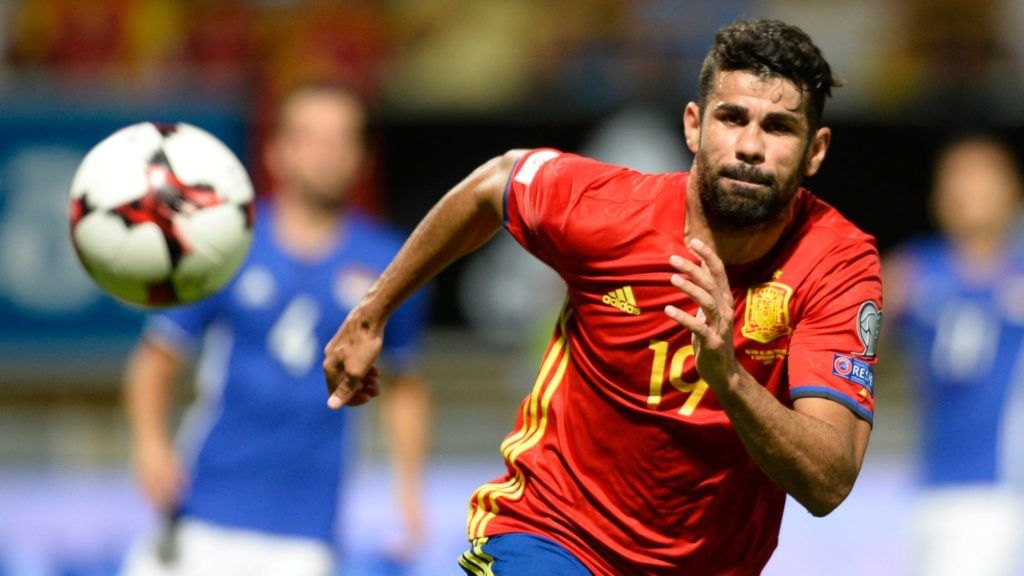 A star player who moved for the sake of his career, Diego Costa became a Spanish citizen in July, 2013, before representing Spain in the near future and turning down Brazil twice.
"This is where I did everything. This country has provided me with everything I have in life." Local fans booed the former Atletico Madrid player as he led the line in the humiliating 2014 World Cup.
9. Wilfried Zaha – England to Ivory Coast
Zaha was born in Abidjan, Ivory Coast, and moved to England when he was four. The forward made his England debut under Roy Hudson, playing against Sweden and Scotland, but he never felt he belonged there.
Zaha then notified FIFA of his intention to switch allegiance from England to the Ivory Coast. England's manager Gareth Southgate attempted to convince the wily forward, who made his second debut for Three Lions before playing for his country (Ivory Coast) in the Africa Cup of Nations.
8. Mario Fernandes – Brazil to Russia
Mario Fernandes had a strange case when changing nationalities. Having made his debut for Brazil, the defender later became a Russian. He was later qualified by virtue of the five-year residency rule, which was only authorized by Russia's President because he spent half of his playing career in Russian leagues. Fernandes eventually made his Russian debut against South Korea and helped the nation reach the quarter-finals of the 2018 FIFA World Cup.
7. Riyad Mahrez – France to Algeria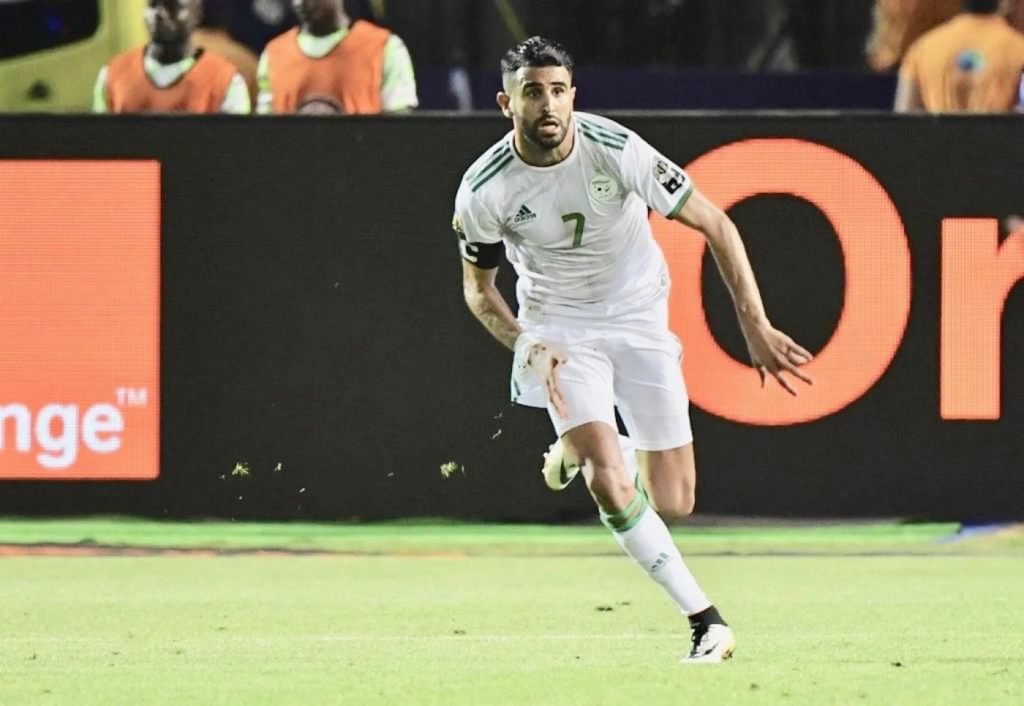 Riyad Mahrez began his career at the bottom of France's leagues, playing for Quimper before moving to Le Havre, who were in Ligue 2 at the time. Despite being born in France, he knew he would never be picked for the French national team due to his slow growth in French leagues.
Subsequently, in 2013, he decided to switch allegiances to his parent country, Algeria. He was selected for the 2014 World Cup and helped Algeria win the African Cup of Nations in 2019. Notably, he is also the captain of the nation.
6. Pierre-Emerick Aubameyang – France to Gabon
The 33-year-old made an enormous impact for whichever club he played for. He began his career in the AC Milan youth academy. After his breakthrough in Italy, Italy U-21 courted him, but he chose France.
However, he was also eligible to play for Spain, but the player later chose Gabon, where his father was born. According to the former Barcelona player, his father captained the Gabonese national team, which swayed the striker to represent his country.
5. Declan Rice – Ireland to England
The midfielder was born in England, but his grandparents were Irish, which gave him eligibility. Rice began his career with Ireland's U-17 team and also played for the senior side before the England national team approached him.
The West Ham player appealed to FIFA and began his duty with England after FIFA confirmed his decision to allow him to play for the Three Lions.
4. Gonzalo Higuain- France to Argentina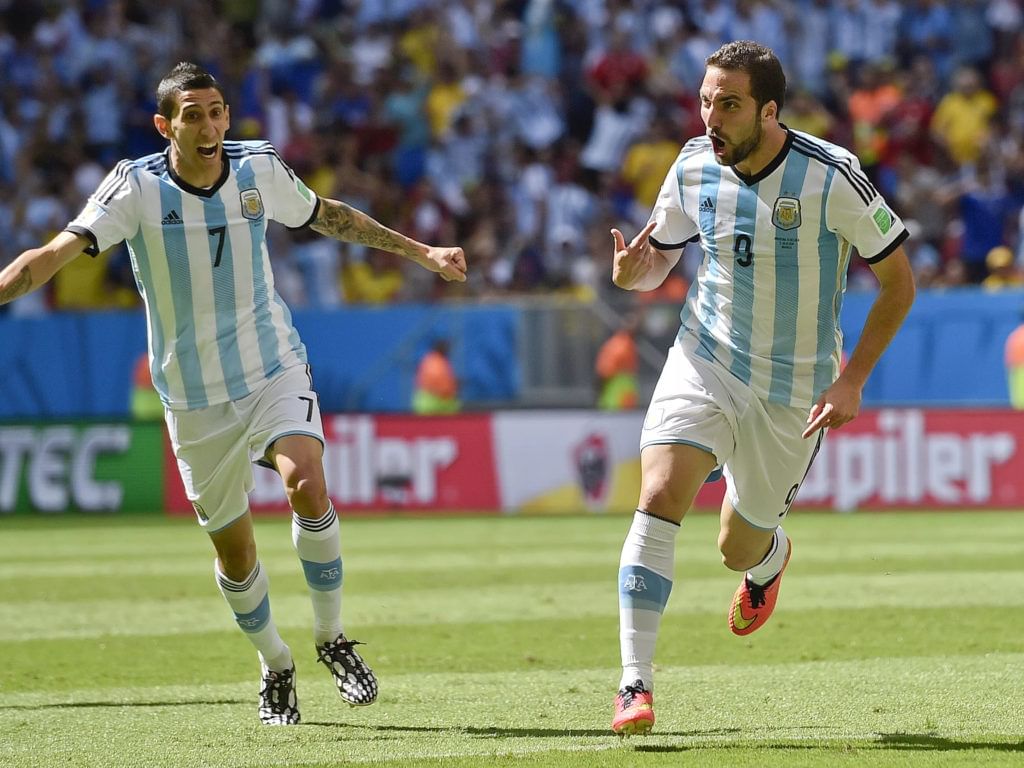 One of the most decorated strikers in Europe, Higuain was born in France but raised in Argentina. He became an integral part of the La Albiceleste alongside many starting players.
Higuain, also known as EL Pipta, had the option of choosing between Argentina and France, where he spent most of his career developing into one of Europe's finest. The former Real Madrid player chose Argentina and accepted the opportunity to compete at the Olympics in 2008.
3. Kevin Prince Boateng – Germany to Ghana
Imagine two brothers playing alongside each other and representing the same country; however, this wasn't the case for Kevin Prince Boateng, half-brother of Jerome Boateng.
Both grew up playing in German leagues. Kevin Prince Boateng started his professional career at Hertha FC, before making his decision to switch countries as he felt he belonged to Ghana. The midfielder played for Ghana in the 2010 and 2014 World Cups.
2. Jack Grealish – Ireland to England
The playmaker was faced with a difficult decision regarding which country he should represent. He had the choice of playing for the Republic of Ireland (via his grandparents) or England (where he was born). As both nations pursued him, the Manchester City forward expressed a desire to play for England before ever playing for Ireland's youth teams.
1. Lukas Podolski – Poland to Germany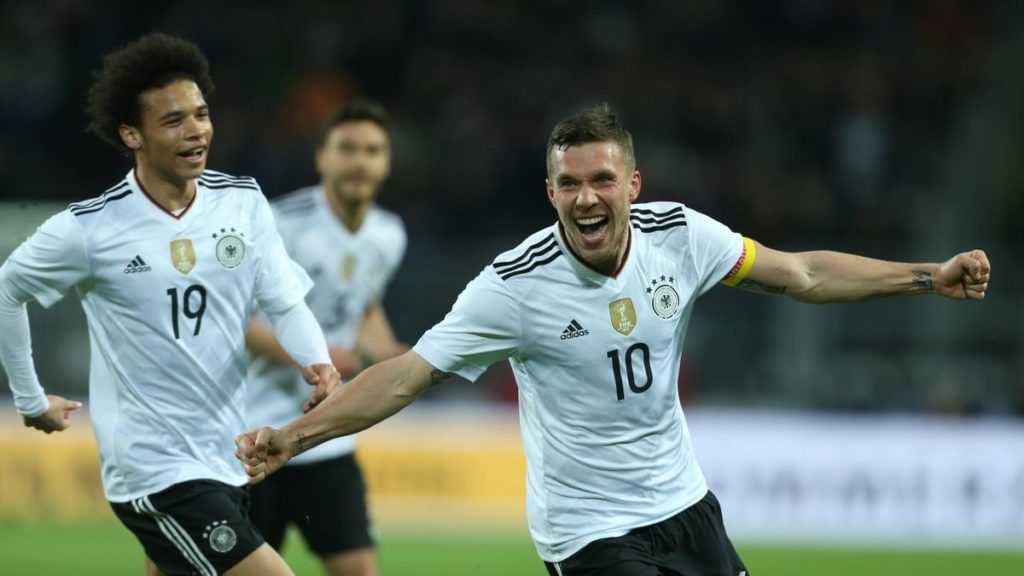 The Poland-born striker had many clubs after him. He played for big clubs like Bayern Munich and Arsenal. Podolski commenced his football career in Polish leagues, making an impression in division games at the age of 18. The Polish media asked their national team manager to call him up in 2003.
Their manager overlooked him, and Germany pounced at the perfect time, with Podolski appearing in 130 games for Germany and winning the World Cup in 2014.
For more updates, follow Khel Now on Facebook, Twitter, Instagram, Youtube and join our community on Telegram.