These players exceed both in defending and going forward to aid the attack.
The world of football is ever evolving and the demands of the game increase every day. With the advent of modern tactics, several positions on the pitch keep transforming. Today, a right-back or a left-back plays a significant role in forward play and is also expected to perform their defensive duties. The role requires exceedingly high levels of fitness and focus.
Here is a look at the top 10 left-backs in the world in 2021:
10. Kieran Tierney (Arsenal)
Kieran Tierney joined Arsenal from Celtic for €27m. The left-back has played 71 games for Arsenal, scoring three goals and assisting 10 times in the process. Going forward, Tierney is one of the biggest threats in the Gunners' attack. He averages one accurate cross per game and 1.2 key passes per game in the 2021/22 season. In the Premier League, he has an xG of 0.28 and xA of 0.84. In defending too, Tierney shines, as he has a tackle accuracy of 90%.
He has won two trophies with the Gunners, the FA Cup and the FA Community Shield. The 24-year-old played 170 games for Celtic, scored eight goals and made 37 assists prior to joining Arsenal.
9. Jose Gaya (Valencia)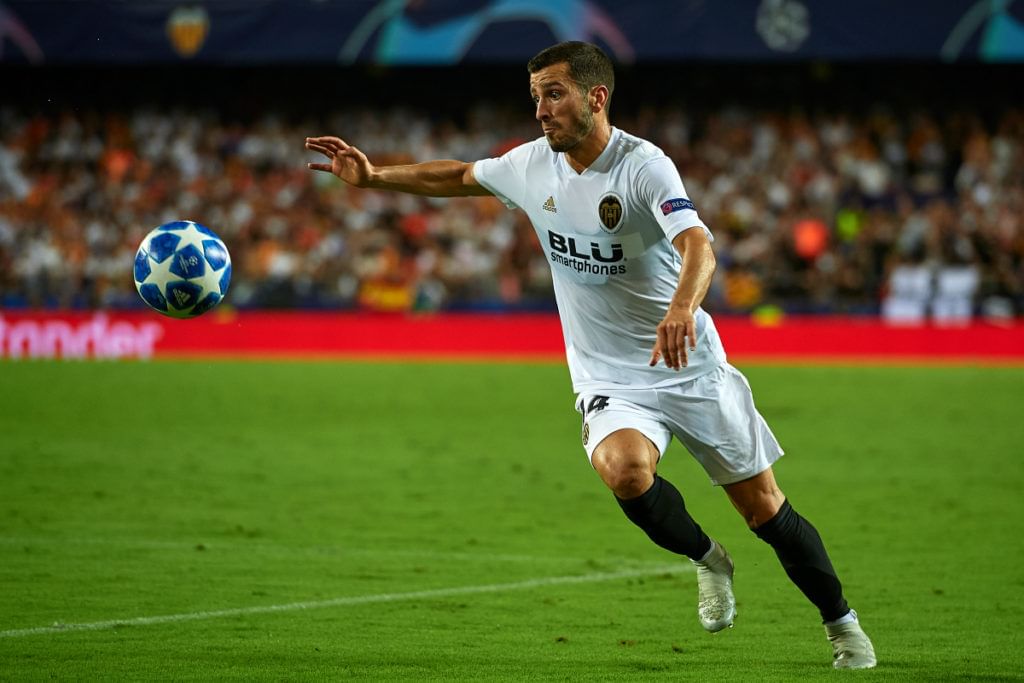 Jose Gaya is a product of Valencia's academy and has broken through the ranks to captain the side at the age of 26. The left-back has played 273 games for the outfit, scoring eight goals and making 33 assists in that time.
In the last calendar year, Jose Gaya has made 2.04 shot creating actions per match and 3.5 progressive passes per game, highlighting his impressive attributes going forward. Defensively too, Gaya has been solid. He averages 12 pressures, two tackles and three clearances per game in 2021. He also won the Spanish Cup with the outfit during the 2018-19 season.
8. Nuno Mendes (Paris Saint-Germain)
Nuno Mendes is currently playing for Paris Saint-Germain, on loan from the Sporting Lisbon. The 19-year-old is one of the most promising left-backs in Europe and valued at €40m. Furthermore, Mendes has already played 12 times for the Portugal national team and has a huge future ahead of him.
Mendes is solid defensively, averaging 13.35 pressures, 3.5 blocks and 2.37 tackles per game. He has a pass completion rate of 85% and also averages 1.19 accurate dribbles per game, showing his talents going forward. He played a crucial role in winning the Portuguese league, the League Cup and the Super Cup with Sporting Lisbon.
7. Raphael Guerreiro (Borussia Dortmund)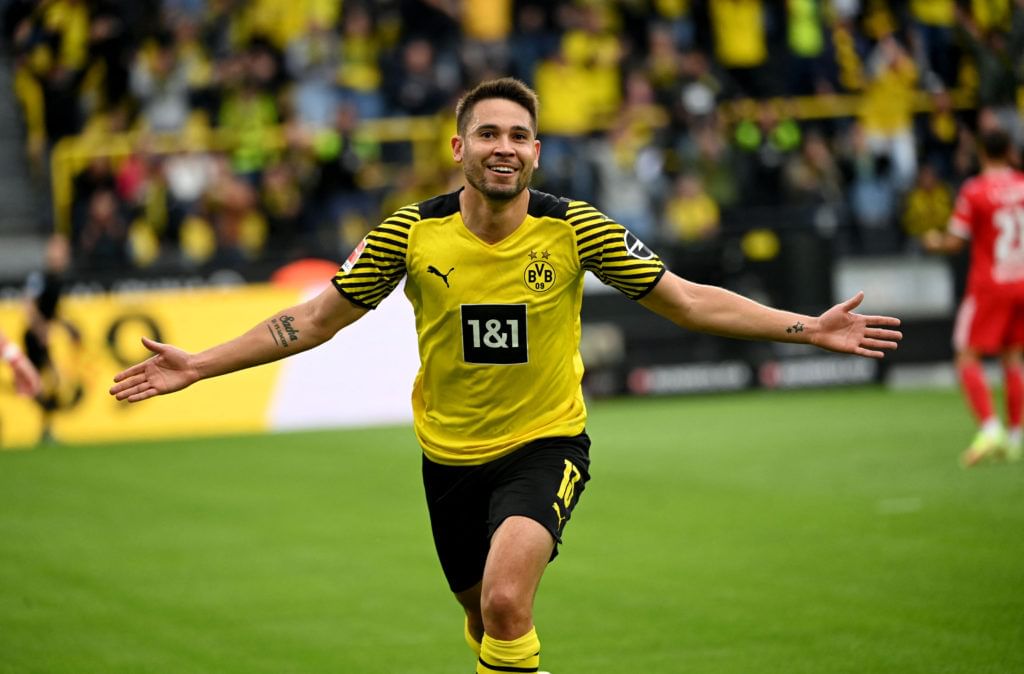 Borussia Dortmund's Raphael Guerreiro is a key figure for the team, after joining them from FC Lorient in 2016 for €12m. He has played 171 games for the Bundesliga team, scored 32 goals and assisted 33 times in that time. Infact, he registered a massive 10 assists in the Bundesliga, also scoring five goals in the process. This season, he has already started off with a bang, netting three goals and registering one assist in eight appearances.
Defensively too, Gurreiro performs his duties well, averaging 8.5 pressures, 1.4 tackles and 1.3 blocks per game in 2021. The Portuguese international has won the UEFA Euro and UEFA Nations League with the national team and two German Cups, one German Super Cup with Borussia Dortmund.
6. Ben Chilwell (Chelsea)
Ben Chilwell joined Chelsea from Leicester City ahead of the 2020-21 season for €50.2m. He was an integral part of the Leicester squad that won the Premier League in 2016 against all odds. Since joining the Blues, the left-back has won the UEFA Champions League and the UEFA Super Cup. He has made 54 appearances for the London-based club, scoring seven and assisting eight goals.
Chilwell is one of the best attacking left-backs in the world. He averages three shot-creating actions, four shots on goal and 8.4 touches in the opposition penalty box per game. His non-penalty xG+xA of 1.1 ranks him in the top 1% of players across Europe's top five leagues.
5. Ferland Mendy (Real Madrid)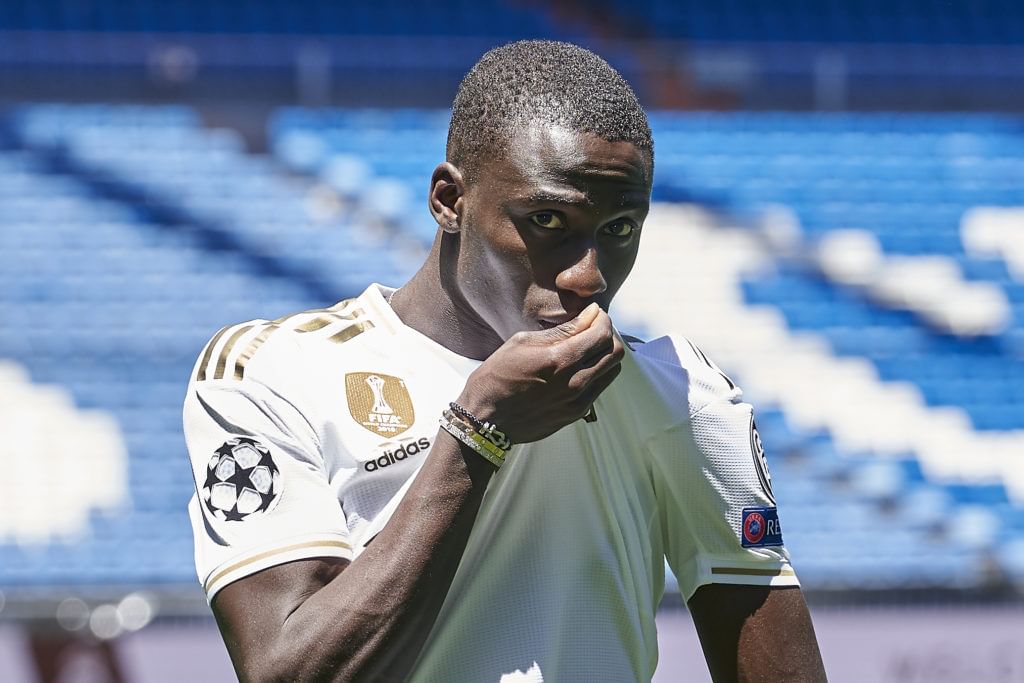 Real Madrid signed Ferland Mendy from Olympique Lyonnais for €48m. The left-back has played 82 times for the LaLiga giants, scoring four and assisting five goals. Going forward, Mendy has averaged 2.03 shot creating actions and 6.91 progressive carries per 90 minutes in 2021. Infact, his pass accuracy of 90.7% per game is one of the best in Europe.
Mendy has won two trophies with the club, the Spanish Cup and the Spanish Super Cup in 2019-20. The 26-year-old is currently valued at €50m.
4. Luke Shaw (Manchester United)
Manchester United's Luke Shaw has seen a major improvement in his form in the last couple of seasons. He has emerged as one of the best left-backs in the Premier League and played a vital role in helping England reach the final of the UEFA Euro 2020. Shaw had two goals and nine assists last season and already has three assists in 16 games this year.
Shaw has been terrific going forward. He averages 3.76 shot creating actions, 6.71 progressive carries and 3.23 progressive passes per game in 2021. Defensively too, Shaw has been solid in the past year. He averages two blocks and wins 1.23 aerial duels per game.
3. Theo Hernandez (AC Milan)
Theo Hernandez joined AC Milan from Real Madrid in 2019 and has been important in their recent revival. An Atletico Madrid youth product, Hernandez is a very versatile defender who can also play as a centre-back and a full-back. He has played 99 games for AC Milan, scoring an incredible 16 goals and providing 18 assists. Hernandez averages 8.15 progressive carries and 4.15 progressive shots per 90 minutes in 2021. He also completes two dribbles per 90, highlighting his threat going forward.
Defensively, Hernandez averages 11.71 pressures and 1.67 tackles per game. Thus, it proves his defensive capabilities as well. He has won the UEFA Nations League with France and three trophies with Real Madrid, including the UEFA Champions League.
2. Alphonso Davies (Bayern Munich)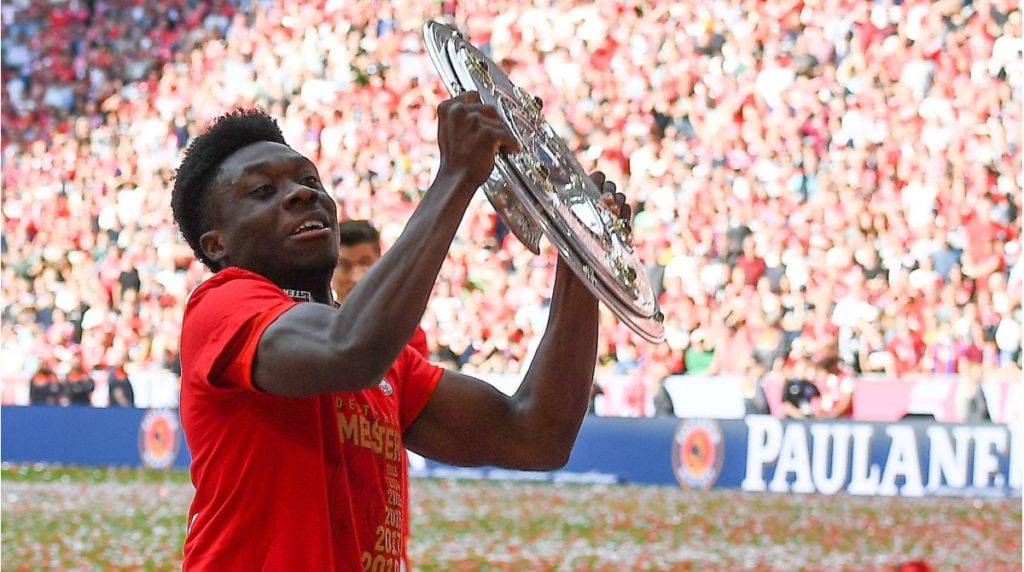 Alphonso Davies erupted onto the European scene with his sensational performances for Bayern Munich during their 2020-21 UCL winning run. The Canadian is one of the most talented youngsters in the world and already a fabulous left-back worth his weight in gold. The 21-year-old has played 104 games for the outfit, scoring five and assisting 18 times. Going forward, Davies averages an impressive 5.49 progressive passes, 9.73 progressive carries and 3.26 successful dribbles per game.
Infact, Davies averages 13.94 pressures, 2.34 blocks and 2.34 tackles per game, more than any other left-back across Europe's top five leagues. This highlights the fact that the Canadian is both a threat going forward and a solid defender.
He has won one UEFA Champions League and three Bundesliga titles already among many other trophies with the German club. The 21-year-old has played 104 games for the outfit, scoring five and assisting 18 times. He is valued at €70m, making him the most expensive left-back in the world.
1. Andrew Robertson (Liverpool)
Andrew Robertson is a major part of Liverpool's recent success. The left-back, along with Trent Alexander-Arnold on the right, are two of the key components of Jurgen Klopp's gegenpressing system. He has played 193 games for the Reds where he has scored five goals and assisted 42 times. He has an xA of 0.21, the best among all left-backs across Europe's top five leagues. The Scotsman averages 3.12 shot creating actions and 7.12 progressive carries per game.
Robertson is valued at €65m, the second-highest for a left-back. Robertson has won the Premier League, the UEFA Champions League, the Club World Cup and the UEFA Super Cup with Liverpool. 
For more updates, follow Khel Now on Twitter, Instagram and Facebook.