Players in the middle of the park play a pivotal role in deciding games in the league.
Premier League has been the biggest attraction for world's biggest names. With the tough competition available in the Premier League, midfielders always see it as the pinnacle of European football. Over the years, the league has been graced by some great midfield magicians. There are many big names on this elite list, including Patrick Vieira, Cesc Fabregas and Roy Keane among others. Here, we are going to rank some of the best from the world's biggest league.
Here is the list of top 10 midfielders in Premier League history.
10. Michael Carrick
Legendary Manchester United midfielder Michael Carrick is one of the most underrated players of all time in Premier League history. The Englishman spent 12 glorious years at Old Trafford and was a solid force in the midfield for the Red Devils. During his time at United, he enjoyed five Premier League titles triumphs and one Champions League win. As a United player, Carrick made 316 Premier League appearances before retiring in 2018. In addition to Manchester United, he also played for Tottenham Hotspur and West Ham United.
9. Claude Makélélé 
Abramovich's era at Stamford Bridge saw a drastic change in Chelsea's history and his first recruitment was Claude Makélélé, who became one of the biggest stars at the club. His first year at the club was not smooth sailing but after Jose Mourinho came to the club in 2004, his game took off. During Mourinho's tenure as manager, Makélélé was an irreplaceable force and helped his team win the 2004/05 Premier League. Makélélé played five seasons for Chelsea before joining Paris Saint-Germain.
8. Cesc Fabregas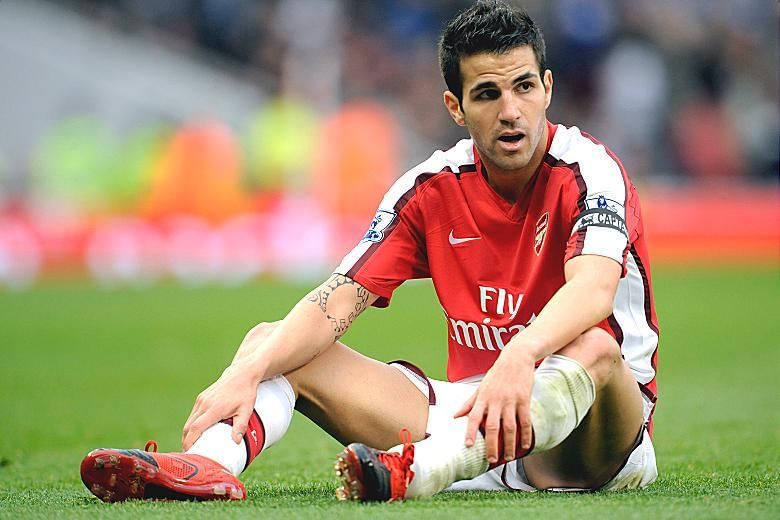 It is rare to find a player who is considered a legend of two arch-rival clubs, but Cesc Fabregas broke down those barriers. The Spanish maestro is a legend at Arsenal and Chelsea. He is well respected on both sides of London for his contributions to the club and is one of the few to be loved by everyone. Having made his Premier League debut at only 17, Fabregas arrived at the football scene with big hype and expectations.
He also lived up to expectations and was an integral part of Gunner's side in his mid-2000s. Cesc Fabregas then returned back to the Premier League in 2014 after Jose Mourinho lured him to Chelsea. At Chelsea, he helped the team win two Premier League titles. Fabregas is No. 2 on the list of most assists in PL history, a stat that further underlines his class.
7. Yaya Toure
A cult figure at Manchester City, Yaya Toure is perhaps the club's first legend post-City Football Group takeover. After a controversial feud with Pep Guardiola at FC Barcelona, the Ivory Coast midfielder moved to the Etihad in 2010. He had a point to prove and Toure turned into a beast in the blue side of Manchester. Throughout his career with the club, he scored 59 goals in 230 appearances. The best season of his career came in 2013/14 when he scored 20 goals.
6. Kevin De Bruyne
At Etihad Stadium, Yaya Toure set the bar high for midfielders, but Kevin De Bruyne raised it even higher. The Belgian midfielder is arguably the greatest midfielder in Manchester City's history with impeccable records to his name. He arrived at Manchester City in 2015 from Vfl Wolfsburg with a big price tag of €75 million. So far, De Bruyne has won two Premier League Player of the Season awards and has been the driving force behind Pep Guardiola's four Premier League titles.
5. Roy Keane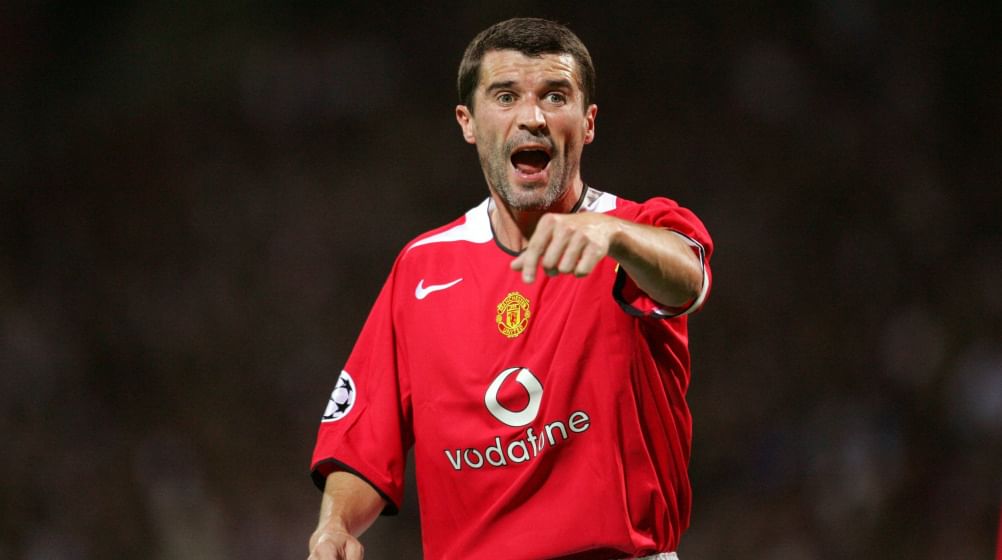 The resurgence of Manchester United under Alex Ferguson would not have been possible without Roy Keane. The Irish midfielder changed the fortunes of the club after arriving in 1993. He was known for his ruthlessness in the midfield, and his rivalry with Patrick Viera is among the most iconic in Premier League history. Keane won seven Premier League titles with Manchester United and one Champions League title. He has now shifted his career to coaching and is also seen as a football pundit on TV Shows.
4. Patrick Vieira
Younger Premier League fans may recognize Patrick Vieira as Crystal Palace's manager, but most Premier League fans remember Viera as one of Arsenal's greatest midfielders ever. Viera is a big name in Arsenal's history and his attributes as a midfielder are textbook examples of perfection. During his tenure with Gunners, the Frenchman made 279 appearances, including an 'Invincible' Premier League title in 2003/04.
3. Paul Scholes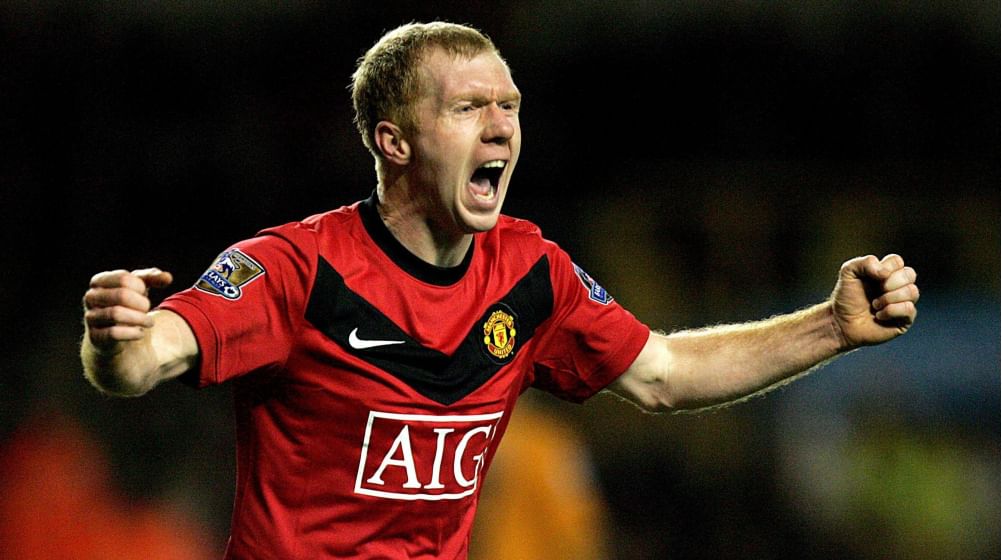 Paul Scholes is considered to be the best United midfielder of all time and one of the cult figures of Manchester United. The influence he had on Alex Ferguson's midfield was legendary, and he was considered his right hand. He was not a goal-scoring midfielder, but his passes and technical ability made him an indispensable member of the team. In his time at Manchester United, he made 499 appearances and won 11 Premier League titles.
2. Steven Gerrard
There is no Premier League title to display Steven Gerrard's name, but he will forever be remembered as one of the best midfielders of all time. Throughout his career, Gerrard made 504 appearances for Liverpool. In addition to his passing ability, Gerrard was a goalscorer as well. Over the course of his career at the club, he scored 120 goals. Despite his 17-year tenure at the club, he never won the Premier League which remains his only disappointment.
1. Frank Lampard
In the long-running debate over who is the greatest among Frank Lampard, Steven Gerrard and Paul Scholes, the Chelsea legend always edges out the others when it comes to goalscoring. In spite of being a midfielder, Lampard had a deadly goal-scoring record. His goals tally reached double digits 10 times in his Premier League which is way more than some of the biggest strikers in the world. He scored a total of 147 goals for Chelsea. Interestingly, he also plied his trade for Manchester City also in the 2014/15 season, where he banged six goals.
For more updates, follow Khel Now on Twitter, Instagram and Facebook.