These players have etched their names as the most valuable players from their county.
The recent years have seen big price tags attached to footballers. Transfer records break almost ever transfer window with every club trying to outdo their rivals in making the best possible teams.
The Premier League spends the most in the transfer windows because of their superior revenues. There is also a belief that the price attached against English players is usually more than what it should be. There are different theories behind why this is the case, while some people believe that this is because English media hypes their own player. Others believe that because of the money coming from other sources to the Premier League clubs they aren't really desperate to sell.
Whatever may be the case, it is true that many English players have been part of big transfer deals. Here is a look at the top 10 most expensive English players of all time:
10. Ben Chilwell (£45m to Chelsea)
Frank Lampard went on a spending spree during the summer of 2020-21 when he was the manager of Chelsea. He spent more than £200m in the transfer market. £45m of that amount was spent to bring in Leicester City left-back Ben Chilwell to the club based in London. Since then Chilwell has out up a decent show for Chelsea, nothing too extravagant though. Nonetheless, Chilwell and Chelsea went on to win the Champions League that season, although under a different manager.
9. Kyle Walker (£45m to Manchester City)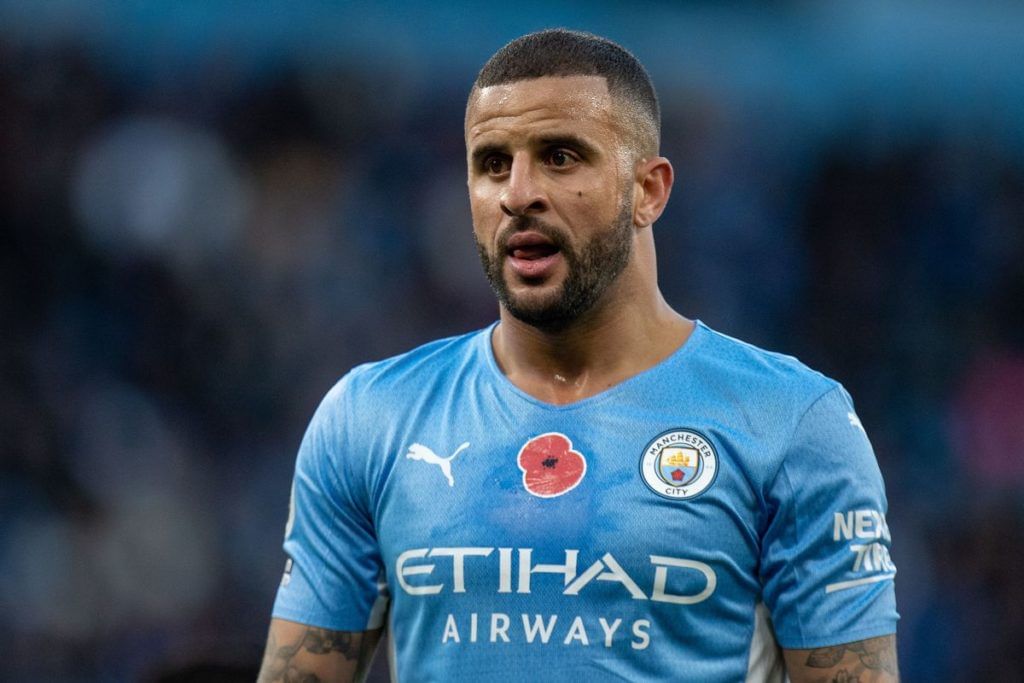 After finishing third the season prior, Tottenham did one better and finished 2nd in the 2016-17 Premier League season. Kyle Walker their right back was instrumental in both seasons, earning a place in the PFA Team of the season in 2016-17. This caught the eye of Manchester City and Pep Guardiola who spent £45m to bring the fullback to Etihad. Walker has had a good run for City as they went on to win 4 Premier League titles with Walker being an integral part of the squad.
8. John Stones (£47.5m to Manchester City)
Stones was one of the first players to be brought in by Pep Guardiola after taking the reign of Manchester City. The defender was brought in from Everton in the summer of 2016. After the player had made his intentions about making a move away from Goodison. City paid £47.5m to bring in the services of Stones which made him the second most expensive defender at that time.
7. Raheem Sterling (£47.5m to Chelsea)
This is the most recent of the transfers to be featured on the list with the transfer concluding only a few weeks ago. Raheem Sterling made a big move from Manchester City to Thomas Tuchel's Chelsea for a sum of £47.5. The winger is already a big name in the Premier League and thus no one was surprised at the price tag. Sterling has spent 7 years at City after his big-money move to Manchester City from Liverpool in 2015.
6. Aaron Wan-Bissaka (£49m to Manchester United)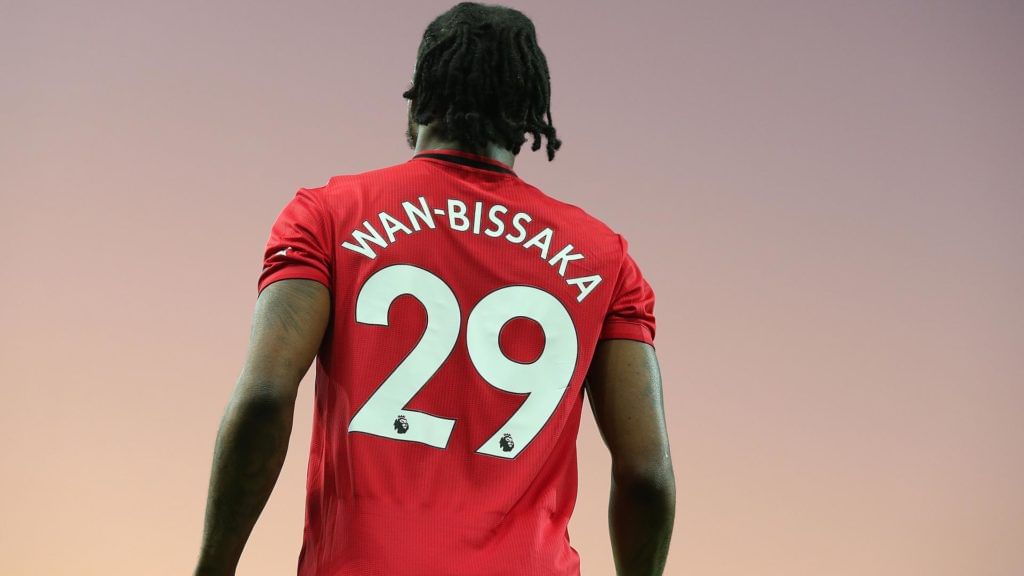 Wan-Bissaka started his career in Crystal Palace and made his first team debut in 2017-18. He made an immediate impact for Crystal Palace and won the Crystal Palace Player of the Year in the very next season in 2018-19. This brought many eyes on the right back and it was Manchester United who managed to secure his services after signing him for £49m. This made him the most expensive player yet to be capped by the National Team. Wan-Bissaka had a good start to his United career because of his defensive prowess. However, the fullback has been facing criticism recently for his inability to contribute in attacks.
5. Raheem Sterling (£49m to Manchester City)
Raheem Sterling features in this list for the second time. This time for his first big money move from Liverpool to Manchester City. Raheem signed for Liverpool as a youngster and then made his way to the senior team. He was part of the Liverpool team that almost won the League in 2014. After Suarez's departure, he was an essential member of the Liverpool squad in 2014-15. Sterling had issues regarding his new contract in 2015 as he refused to sign a new one with Liverpool. This triggered his £50m move to rivals Manchester City in the summer of 2015 much to the annoyance of Liverpool fans.
4. Ben White (£50m to Arsenal)
Ben White made his Premier League debut with Brighton in the 2020-21 season. He made an instant impact in the team which saw him put up some enormous displays against the likes of Liverpool and Manchester City. Such was his impact that Arsenal and Arteta immediately decided to bring him in after only one season in the top flight. The move cost Arsenal £50m. He has had a decent first season with the Gunners but unfortunately missed out on the Champions League positions.
3. Jadon Sancho (£72.9m to Manchester United)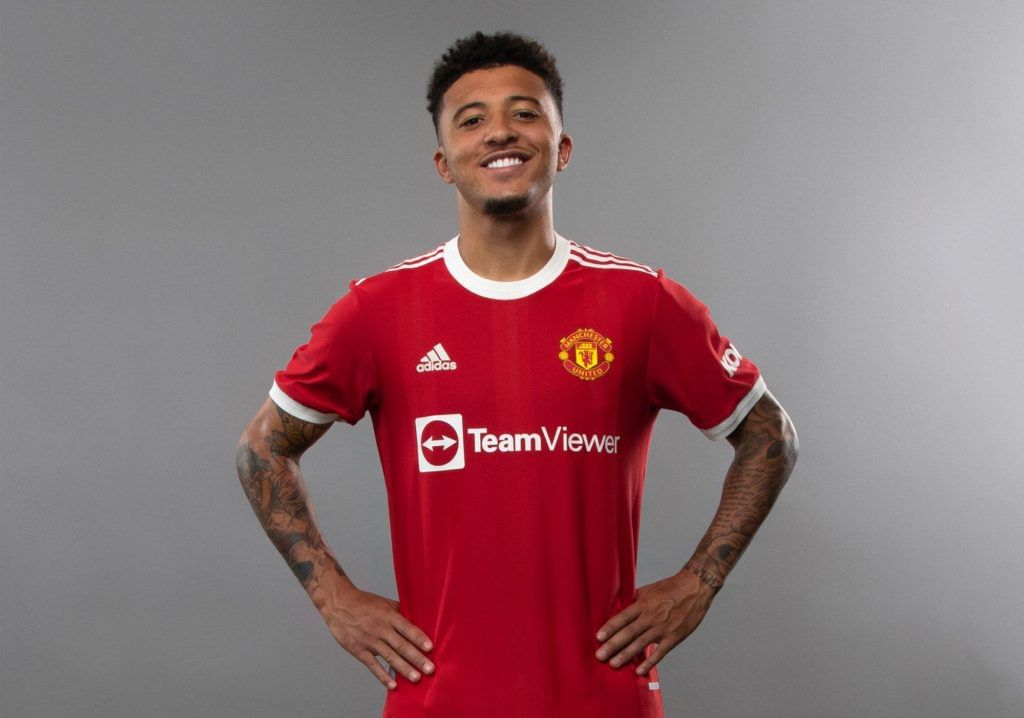 The transfer saga between Manchester United and Borrusia Dortmund for the signing of Jadon Sancho went on for way too long for anyone's liking. United were initially interested in the Dortmund winger in the summer of 2020. But United decided not to give in to Dortmund's high price tag. The saga continued onto the summer of 2021 when United finally got their man at a price to their liking. The first season for Sancho at United was a dismal one as United struggled throughout the season and so did most of their players including Sancho.
2. Harry Maguire (£78m to Manchester United)
Much of Harry Maguire's criticism is on the basis of his very high price tag. The defender joined Manchester United from Leicester City at a price of £78m in the summer of 2019, making him the most expensive defender in the world. He then went on to become the captain of Manchester United. But the fans of Manchester United are not yet impressed by their captain. As they believe that his performances have not yet justified his price tag.
1. Jack Grealish (£100m to Manchester City)
The most expensive English player of all time is Manchester City's Jack Grealish. Grealish's move to City from Aston Villa at cost the Blue club from Manchester £100m. The 2020-21 season was an exceptional one for Grealish making him one of the biggest names in the country that did not play for a top-6 club. That wasn't the case for long as City swooped in with £100m in the summer of 2021 to bring him to Etihad. Grealish has only had one season with City so far in which he won the league with them. However, he has hardly done anything yet for the Sky Blues to justify the money spent on him.
For more updates, follow Khel Now on Twitter, Instagram and Facebook.