The 1966 World Cup winners have produced great talent over the years
The history of the English football players is perhaps glorious but there are not many trophies to back them. The Three Lions have only won one major international trophy back in 1966. However, this does not change the fact that they had and still have legendary players.
Jadon Sancho and Bukayo Saka are just some of the famous names in today's generation. Harry Kane, currently the best amongst them, has matched Sir Bobby Charlton in the list of top scorers. 
The current England side looks ruthless on paper but overall, they have a plethora of iconic players. Let's take a look at the 10 most popular or perhaps most-talked about English players.
10. Paul Scholes
One of the best midfielders of his generation, Paul Scholes has succeeded at both Manchester United and with England. He spent his entire career with the Red Devils, winning numerous trophies. Paul made his debut for Manchester United in 1994 and made 718 appearances for his club. 
Scholes was absolutely phenomenal in midfield. Famously known for his technical skills and excellent passing range, Paul is undoubtedly one of the best midfielders to have ever played the game. He has scored 14 goals in 66 caps for England which is a big feat, especially for a midfielder. Scholes was a part of England's squad which had David Beckham, Wayne Rooney, Frank Lampard and several other great players. Just like them, he has not tasted glory but is definitely one of the most iconic players.
9. Michael Owen
One of the only four English players in football history to win the Ballon d'Or, Owen began his senior career with Liverpool. He showed the qualities of a proper striker with composure, finishing and pace. Michael went on to score 118 goals for Liverpool in 216 appearances. Owen then left Liverpool as a legend and joined Real Madrid which did not work out. After returning from Madrid, Owen was never the same and lacked consistency and fitness. 
The same can be said about his England career. Owen quickly progressed through the U-15 and U-16 groups. Michael even managed to score 10 goals in 14 appearances for the U-18 England squad. That being said, Owen played for England at three World Cups and Two European Championships. He scored 40 goals in 89 caps, which makes him the sixth top scorer for England.
8. Gordon Banks
Banks made his debut in 1958 after Leicester City bought the goalkeeper for just £7k. Little did anyone know that Banks would go on to become one of the best goalkeepers of his time. 
The English player went on to achieve wonders in his 20-year professional career. Gordon made 679 appearances throughout his domestic career and won 73 caps for England. Gordon Banks was a part of the 1966 World Cup winning squad. He was absolutely phenomenal in the 1966 WC, starting every match. Gordon was also a part of Stoke City's only major trophy-winning run. Eventually, his career came to an end because of a car crash.
7. Frank Lampard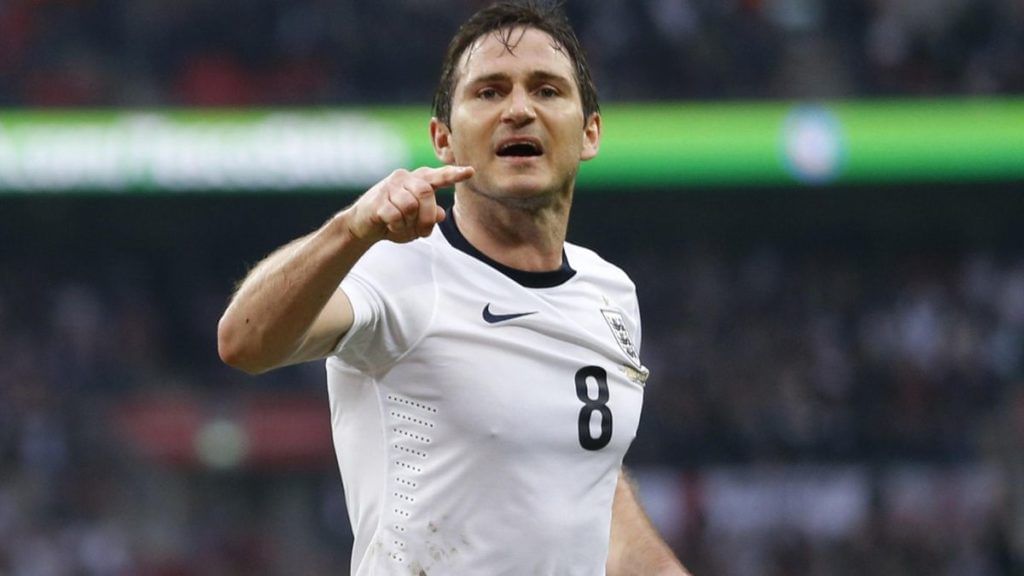 Frank Lampard followed his father's footsteps to become a professional footballer. Lampard was a creative and gifted midfielder who started his career at West Ham. At West Ham, Frank Lampard Sr had already laid the foundations and is a legend of the club. Six years later, Chelsea signed him from West Ham and that's when Lampard became the talk of the town.
Besides his passing and creative abilities, it is his goalscoring that sets him apart. Lampard is the only midfielder to score over 150 goals in the Premier League. He is also arguably the best player for Chelsea alongside Gianfranco Zola. Lampard earned 106 caps for England, scoring 29 goals. He played at three World Cups and at one European Championship. Lampard was also the England player of the year twice, in 2004 and 2005.
6. Wayne Rooney
Rooney is one the most underrated players of his generation. Wayne has played in many positions throughout his career and has excelled everywhere. He is one of the most versatile players and his best came out in a forward position. Wayne is still the record goalscorer for the Red Devils and the England team. It is uncertain that someone will break his Manchester United record; however, Harry Kane is certainly catching up quickly in the national jersey.
Wayne has scored 53 goals in 120 caps for England. Rooney quickly showed his worth with England. He became England's youngest goal scorer at just 17. Rooney also became the Three Lions' youngest top-scorer at the Euros as well. He has won the England POTY 4 times (2008, 2009, 2014, 2015).
5. Steven Gerrard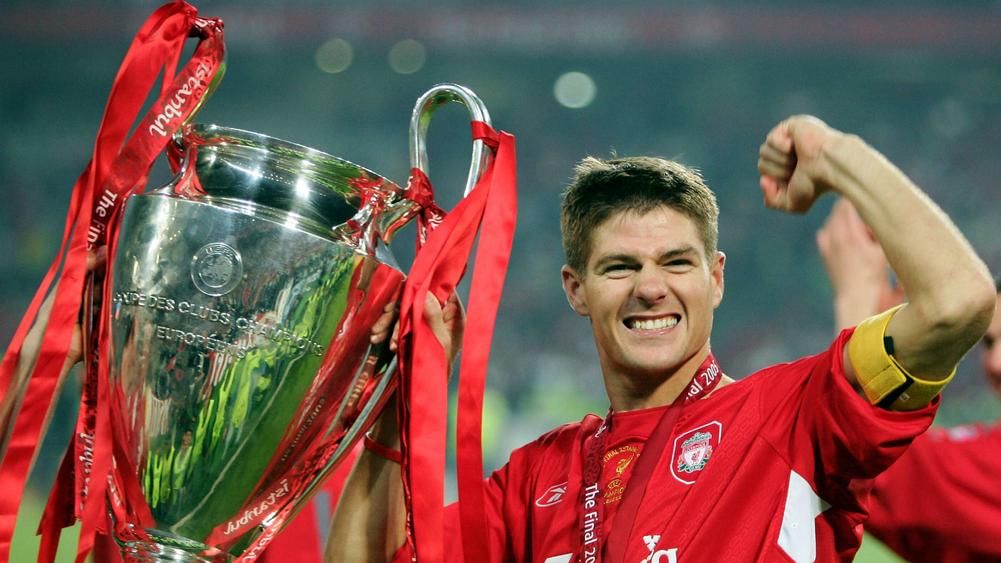 Gerrard is one of the most influential players in Liverpool's history. Steven scored 120 goals for the Scousers in 504 appearances across all competitions. Steven has won nine trophies with Liverpool in his 17-year career. He has had many iconic moments, however, nothing tops the 'Miracle Of Istanbul'. Liverpool overturned a 3-0 match against AC Milan in the 2005 Champions League final. Steven Gerrard won the UCL trophy and eventually the Man Of The Match as well.
Steven Gerrard earned 114 caps for England, scoring 21 goals. Fans often compare Lampard with Steven Gerrard. However, both of them are legendary players with different skillsets. Gerrard did not win any trophies with England, just like Rooney and Lampard.
4. Alan Shearer
Shearer started his professional career with Blackburn Rovers and ended as the top-scorer in Premier League history. Shearer was announced as an inductee of the Premier League Hall of Fame as well. He is arguably the best Premier League striker of all time.
Shearer did not have an impressive start with the England senior team. He managed to score only five goals in his first 23 games. Shearer began to pick up pace in the 1996 Euros. Alan managed to score five goals in the tournament, making him the top-scorer. Overall, he went on to score 30 goals in 63 appearances for England – a mean record.
3. Bobby Moore
Finally, more players from the 1966 World Cup winning squad. Moore was not just a part of the squad, he was the captain who led them to glory. Bobby Moore is one of the best defenders of all time. Even the great Pele considered him as the greatest defender he ever faced. He was a composed central defender, best known for his game sense. Bobby Moore is arguably England's best defender ever. He was also included in the World Team of the 20th Century.
Bobby Moore is also West Ham's greatest player ever. He played 600 times for the Hammers in a 16-year tenure, winning the FA Cup and UEFA Winners Cup.
2. Bobby Charlton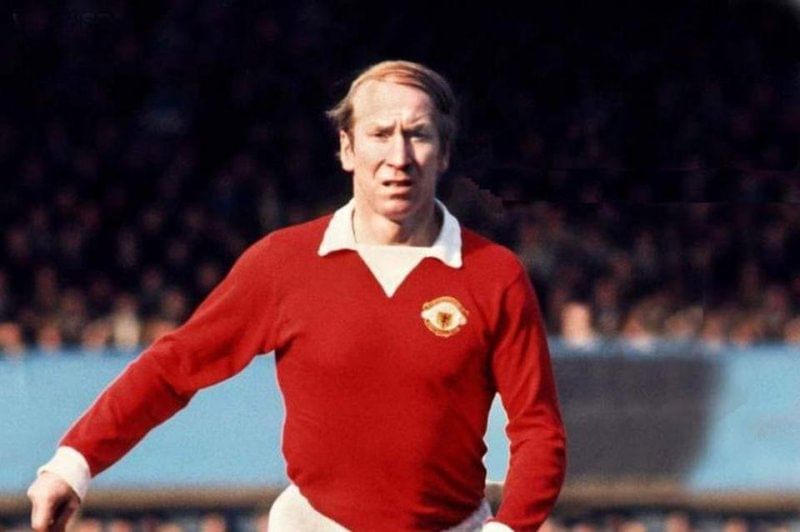 Sir Bobby Charlton is one of England's best players ever. He was a part of the 1966 World Cup winning squad as well. Sir Bobby Charlton scored 49 goals in 106 appearances, making him England's third highest scorer.
A prolific goalscorer as well as a great midfielder, Bobby started out his career at Manchester United. He spent the majority of his professional career with the Red Devils, scoring 199 goals in 606 appearances. Sir Bobby Charlton was a survivor of the horrific Munich Air Disaster.
1. David Beckham
Beckham is not just a popular footballer but is a very famous global figure as well. The midfielder was not much of a goal-scorer but was one of the best passers the game had ever seen.
The English forward was ruthless at scoring from free kicks. Beckham scored one of the most iconic free-kicks in the history of England. Greece were on the verge of beating England 1-0. The Three Lions earned a free-kick in the 93rd minute. Beckham stepped up and did the unthinkable, sending England to the 2002 World Cup. Other than his glorious England career wherein he has earned 115 caps, Beckham has had a great career. Beckham has played at PSG, LA Galaxy, Manchester United, Real Madrid and AC Milan throughout his career.
For more updates, follow Khel Now on Facebook, Twitter, and Instagram and join our community on Telegram.