From Danny Alves to Harry Kane, here are some rare instances where had to fill in as goal
Football has seen many players swap roles due to various instances, and some players even have the ability to play in all positions except goalkeeping. A goalkeeper's skillset is starkingly different than playing in any other position, and not everyone can pull that off.
However, football is an odd sport, and in situations like these, players are forced to change positions and stand in between the sticks at times.
There have been many famous players who have come up against these situations and demonstrated their abilities while goalkeeping.
Bearing this in mind, we rank the top 10 outfield players who have done goalkeeping at least once.
10. Jan Koller: Borussia Dortmund vs. Bayern Munich (2002)
Jan Koller had already been in that place during his youth time. Koller was tall enough to be a goalkeeper in his early days. However, something changed and the 6-foot-7 behemoth became a striker for Borussia Dortmund.
In a match against Bayern Munich, Koller recalled his youth days when he was a goalkeeper, as Jens Lehmann was sent off after having a feud with the referee. 24 minutes were left on the clock and Koller took the initiative to stand on the goal line.
He was the tallest guy in his team. Koller did not concede any in the last 24 minutes. Dortmund were trailing 2-1 before Lehmann's sending off and the score remained the same at full time.
9. Harry Kane: Tottenham vs Asteras (2014)
One of the most prolific players of Europe also had an opportunity to stand under the bar. With Hugo Lloris dismissed and Spurs having done all their substitutions, it was their only option. Kane, who had already netted a hat trick in the match, took this chance to stand in goal.
Sad to say, it was an embarrassing moment for the striker as he fumbled the ball in his own net from Jeronimo Barrales's free-kick.
8. John Terry: Chelsea vs Reading (2006)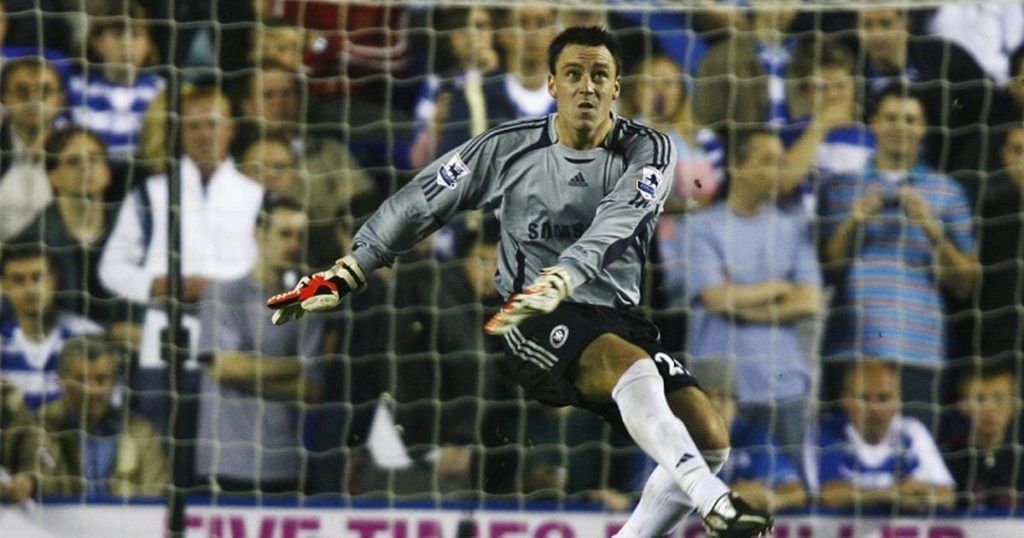 Another prominent player who has had a moment to play in that position is John Terry. He, unlike Kane, will remember his time in goal.
As Petr Cech and Carlo Cudicini were both injured, Terry put the gloves on like a true leader and spearheaded his team from the back. However, like Dani Alves, he also had very little to do in that unfamiliar position. Terry made a decent save and his delight was there for everyone to see.
7. John O'Shea: Manchester United vs. Tottenham, 2007
Manchester United were comfortably winning this match 4-0, but an unfortunate event happened as Edwin van der Sar broke his nose in the game. United had done all their substitutions, and O'Shea stepped up to take the role as the goalkeeper.
O'Shea was calm under the bar and United did not concede and won 4-0. After that match, O'Shea said, "I asked Edwin whether he had a clean sheet bonus when we got into the dressing room because I want half of it!"
6. Pele: Santos vs Gremio (1963)
It takes time to adapt to something you are new at, but 17-year-old Pele already had natural instincts that saw him win two World Cups before his retirement.
Pele had already scored a hattrick in the match against Gremio before keeper Gilmar was sent off. The Brazilian striker volunteered to take the opportunity and was excellent in that position.
"He was a great goalkeeper," said teammate Pepe. "Lithe, as if he could fly."
5. Rio Ferdinand: Manchester United vs Portsmouth (2008)
The Manchester United defender got his time manning the goal in a game against Portsmouth in 2008. Ferdinand was unlucky in the match as a penalty was given against United.
However, the former Manchester United defender did show some competent goalkeeping with his technique and came inches away from saving Sulley Muntari's penalty.
4. Kyle Walker: Manchester City vs Atlanta (2019)
The right-back will surely remember this occasion, as he had one of the best days guarding the goal line for Manchester City.
What was more surprising was that Walker had more saves than Ederson and Claudio Bravo in the match against Atlanta in the UEFA Champions League as he warded off Ruslan Malinovskyi's free kick.
3. Phil Jagielka: Sheffield United vs Arsenal (2006)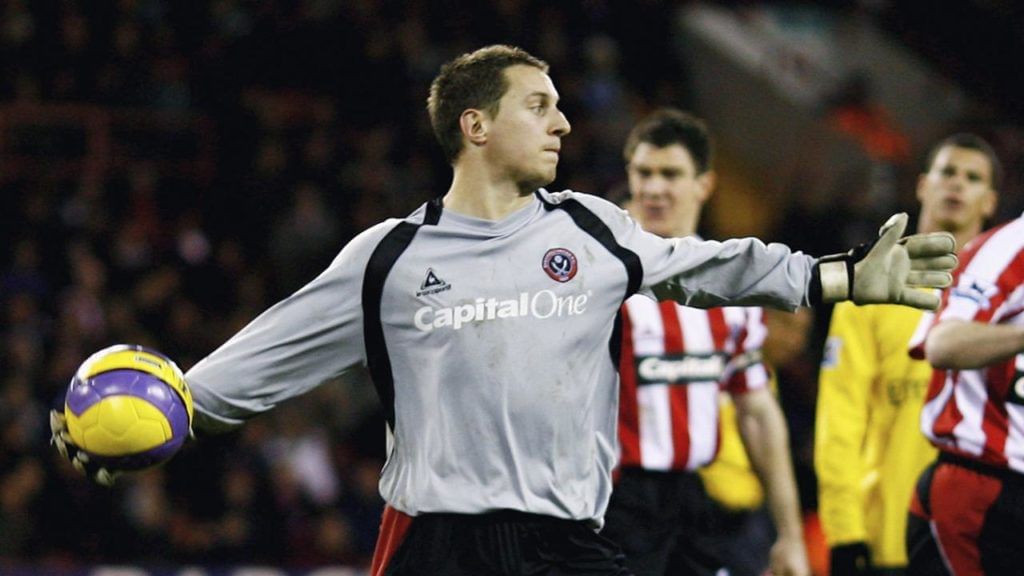 Phil Jagielka was influential under the bar after replacing Paddy Kenny, who injured himself while taking a goal-kick. Jagielka was excellent and didn't allow a star-studded Arsenal to score any.
He even made a magnificent save from Robin Van Persie to illustrate that the team could count on him on such occasions.
2. Robbie Savage: Derby County vs Reading (2010)
We end our list with former Manchester United icon Robbie Savage. The Manchester United stalwart has always been a short-tempered guy and this time, he had to protect his team from conceding any goal after keeper Saul Deeney was shown a straight red card.
The Welshman did everything to save his team from embarrassment, but failed. Savage conceded two goals but also made two stunning saves as well. Regardless, Derby County lost the match by 4-1.
1. Dani Alves: PSG vs Sochaux (2018)
PSG faced Sochaux in the French Cup final, which they eventually won, but what caught the fans' eyes was when Dani Alves was given the gloves to stand between the sticks.
Kevin Trapp's unnecessary foul resulted in the referee issuing him the marching orders. Dani Alves was given the opportunity to demonstrate his expertise between the posts, but the Brazilian left-back did nothing in his 30-second stint.
For more updates, follow Khel Now on Facebook, Twitter, and Instagram and join our community on Telegram.