The rivals call the San Siro their collective home.
Over centuries, Italy's two powerhouses have produced several world-class players, and their rivalry has contributed to countless high-intensity matches and unforgettable memories in Europe and Italy. But it was their players who switched clubs that infuriated their former teams and fanbases, leading to more animosity between the Italian behemoths.
There have been several infamous incidents, such as the game where fans threw flares on the pitch, resulting in the match being called off. Today, however, players joining their rival teams has become ordinary, and they face little repercussions.
However, back then during the games, players were attacked and objects were thrown at them. With this, we take a look at the top ten players who have played for both AC Milan and Inter Milan.
10. Roberto Baggio
The Argentine stalwart was one of Italy's most famous prospects; he quickly rose to prominence thanks to his exploits, and clubs went to great lengths to sign him.
Baggio joined AC Milan in 1995 and soon became an indispensable part of the club and featured 67 times for Milan, guiding them to the Scudetto in his first season. Despite having amazing caliber, he fell down the pecking order and left Milan for Inter. Baggio joined Inter after the 1998 World Cup and stayed there for two years, making just 59 appearances before moving on to another club.
9. Andrea Pirlo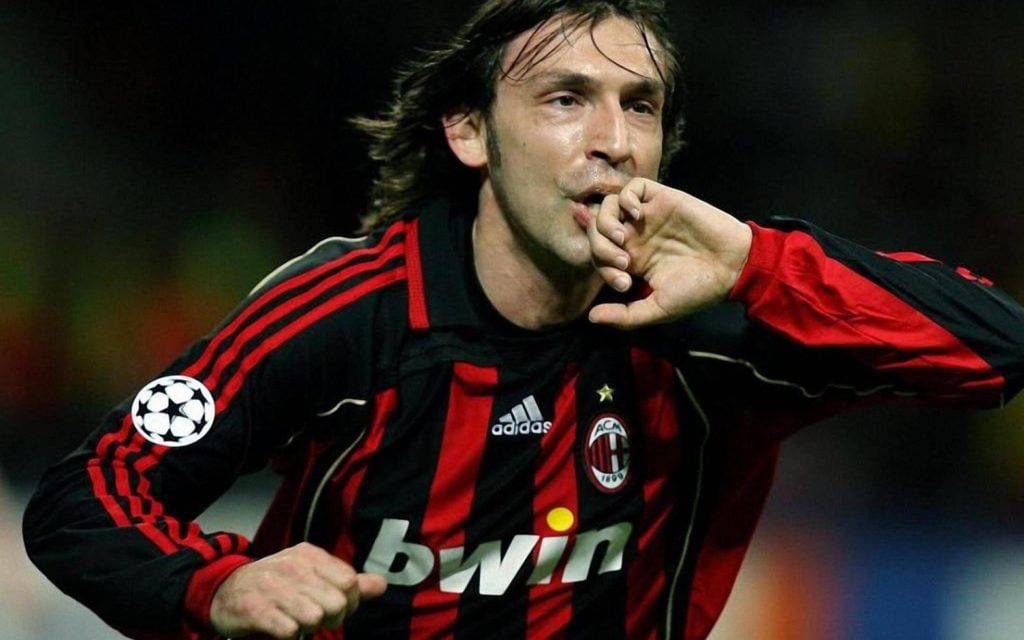 The midfield maestro had one of the best footballing careers. Many clubs wanted him, but in his early days, the former Juventus player struggled to make it into the senior team and starting lineup.
But he kept fighting and that changed his fortunes. He joined Inter in 1998 and worked hard to establish himself in Italy. He was unable to make an impact during his loan, making only 40 appearances. The midfielder eventually joined AC Milan, where he rose to become Europe's most-notable midfielder. He competed in 401 games for Milan. Pirlo's reputation grew in Europe and Italy, where he developed into a magnificent deep-lying midfielder.
8. Clarence Seedorf
Seedorf was another highly-regarded midfielder in Italy who defected to the rival club. Seedorf played for a number of big clubs throughout his career.
However, his joining Inter in 1999 was difficult for fans to comprehend. He played 93 matches bringing any silverware, so he moved to AC Milan in 2002. There, he developed into a different player and featured in 432 matches across all competitions. He also assisted the club win two Champions League trophies.
7. Patrick Viera
Viera was made different. Known for his aggressive style of play, every club in Europe sought his signature. His style of play earned him a move to Milan in 1995, but he struggled to assert himself there, appearing in only two matches.
He left the club a year later and was set to join Juventus, but due to the Calciopoli, Inter swooped in on the player for a minimal price in 2005, where he played a total of 91 games.
6. Ronaldo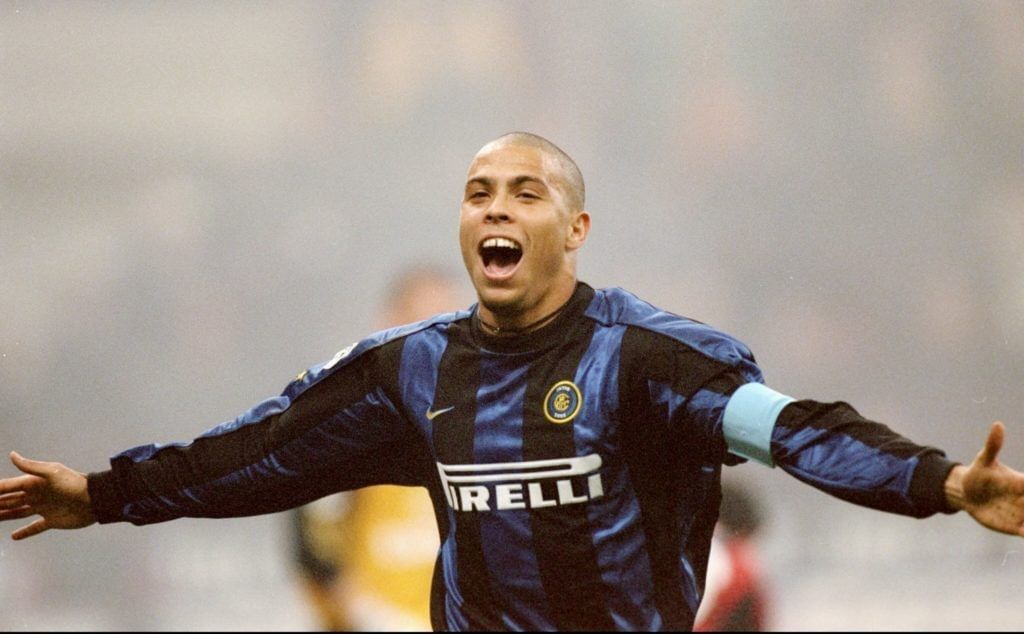 Teams were eager to sign him because of his impressive stature in Europe, and his goal-scoring instincts made him a distinctive player. Inter were fortunate to sign the Brazilian striker, but he was sidelined for the majority of his time at Inter and made just 99 appearances. In order to get rid of him, Inter sold him to Real Madrid in 2002.
However, when Ronaldo returned to Italy and joined AC Milan in 2007, he suffered another injury and weight issues, playing only 20 times for Milan. Subsequently, his recurring injuries forced him to retire from football.
5. Hernan Crespo
The Argentine was acclaimed for his striking ability and was liked by many clubs around Europe. After recovering from injury, Inter Milan signed him to replace Ronaldo.
Crespo never settled in the team and faltered subsequently, playing only 30 games. He then moved to Chelsea. But he came back to Italy and joined AC Milan on loan, where he scored a brace in the Champions League final against Liverpool and featured in 40 matches. He returned to Italy with Inter in 2006 and evidently metamorphosed into their vital player, making his loan move permanent. He successfully started 86 matches.
4. Leonardo Bonucci
Bonucci, a decorated defender in Italy, was the heart of the defense for whichever team he played. Bonucci's defensive ability was an X-factor for the clubs he played for. Inter were interested in the veteran defender for the longest time. However, when he signed for them, he only played four times.
Despite this, he labored hard and developed into a complete defender by 2010. AC Milan brought the defender to San Siro, but he once again flattered to deceive appearing in only 51 fixtures. A year later, Bonucci joined Juventus and flourished.
3. Matteo Darmian
Darmian's pedigree was something to be admired; he gave his all wherever he went. When the former Manchester United full back moved to Milan, he only played only seven matches before joining Inter in 2020, where he played 71 games and also contributed to Antonio Conte's side winning their first Scudetto since 2010.
2. Mario Balotelli
The infamous striker was loved at every club he joined. His first three years at Inter under Roberto Mancini were riveting, as he grew into a complete false nine and played every match, appearing 86 times.
The Italian then returned to Milan in 2013 and quickly adapted, playing 54 games. He became a fan-favorite and put in some memorable performances in Serie A.
1. Zlatan Ibrahimovic
It is no surprise that Zlatan moved to Serie A, given his history of switching clubs in his youth. After Juventus' downfall in 2006, Inter were quick to sign the Swede, who remained with the club until 2009, and made 117 appearances before he was sold to Spanish club Barcelona. Due to his squabbles with manager Pep Guardiola, he returned to Italy. Zlatan joined AC Milan on loan, and started 85 games for them. He deal became permanent in 2010-11.
However, the Swede left the club once more to take his chances in other European leagues. He returned to AC Milan in 2019 and helped them to their first Scudetto since 2011-12, and played in 74 matches.
For more updates, follow Khel Now on Facebook, Twitter, and Instagram and join our community on Telegram.