Quick Reads
Top 10 players to win most league titles in elite European leagues
By

Tarkesh Jha
Some of these iconic players have adorned their careers with silverware.
Players are often renowned for the individual successes that they garner in their playing careers. However, certain footballers manage to stick to their teams through long periods of continuous triumphs. In this article, Khel Now takes a look at the ten players who has won the most number of league titles in elite European leagues.
Whilst preparing this list, we discovered that most of the individuals named in here have been associated with only a single club throughout their career. On the other hand, some of the players in here were part of clubs that relishes rather unchallenged dominance in their respective national leagues.
10. Maxwell: 9 titles
Brazilian left-back Maxwell represented several clubs in his 17-year-long senior professional career. The 39-year-old won three consecutive league titles with Inter Milan from 2006-09. Later on, he turned up for Paris Saint-Germain (PSG) and lifted the Ligue 1 on four back-to-back occasions from 2012-16. He had also plied his trade for FC Barcelona for three years and won the La Liga with the Blaugrana twice between 2009-11.
9. Lionel Messi: 10 titles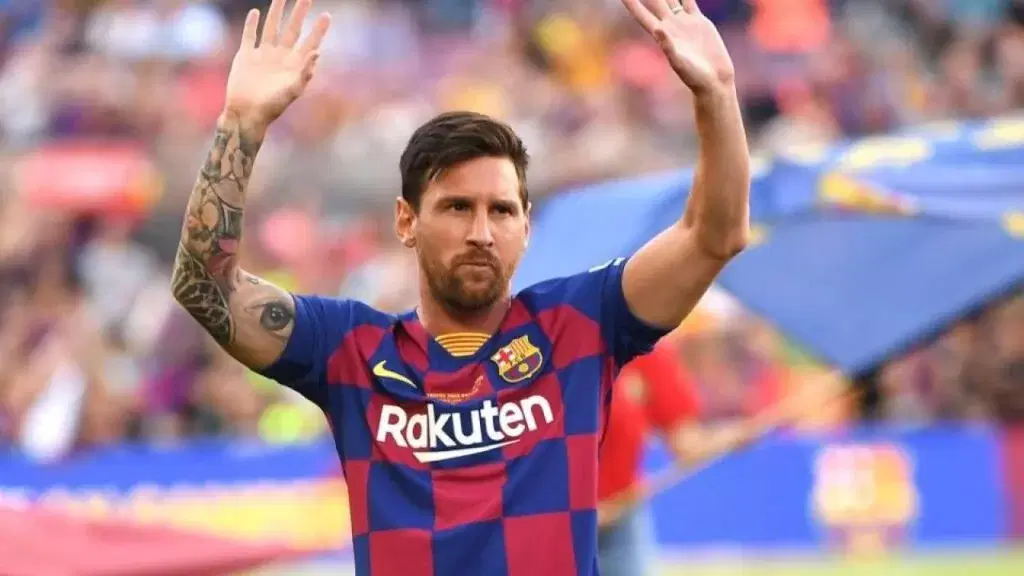 The Argentine has been a part of FC Barcelona right from the beginning of his career. He has been instrumental to Barcelona's immense success in the last two decades and has won 10 league titles with the club, with the most recent one being in the 2018/19 season. In addition to that, Lionel Messi has also been vital to the Cules' four UEFA Champions League victories during his time with the club.
8. Pirri: 10 titles
José Martínez Sánchez, commonly known as Pirri, was a stalwart for Real Madrid. The central midfielder turned up for the Los Blancos for 16 years from 1964-80. The team lifted 10 La Liga titles in that time period that included spells of three league titles in a row from 1966-69 and 1977-80 too.
7. Paul Scholes: 11 titles
A member of the famed Class of '92, Paul Scholes is one of the most prominent players to have donned the Manchester United shirt. The midfielder was essential to the Red Devils' success under the tutelage of Sir Alex Ferguson. He won 11 league titles with the club between 1996-2013, which included certain periods of sustained success such as 1998-2001 and 2006-09.
6. Thiago Alcantara: 11 titles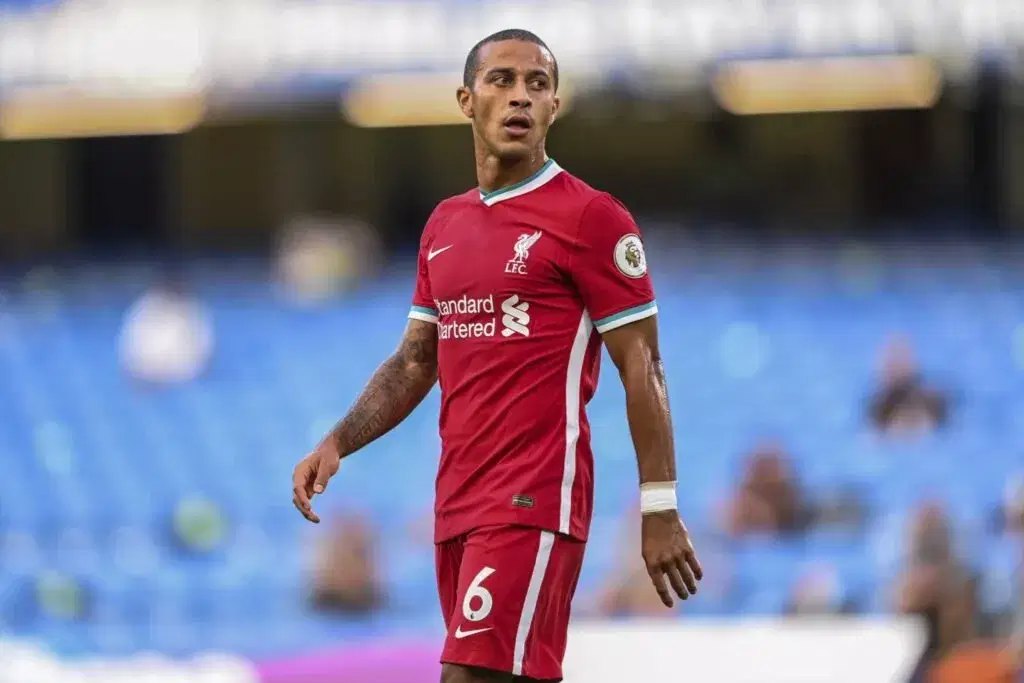 Aged only 29, it is incredible that Thiago already has 11 league titles to his name. This is also due to the Liverpool midfielder's association with FC Barcelona and Bayern Munich at times when those clubs were peerlessly dominant on the domestic front. For example, the Bavarians emerged victorious in the Bundesliga for seven consecutive years between 2013-20 and Thiago was a part of that team. Similarly, he won four La Liga league titles with the Cules between 2008-13.
5. Gianluigi Buffon: 11 titles
The Italian stalwart has been a Juventus loyalist throughout his career, barring a brief spell in between for PSG. Gianluigi Buffon has won 10 league titles with the Old Lady, most recently in the 2019-20 campaign. Buffon had also lifted the Ligue 1 with PSG in 2018/19. Like Thiago, most of Buffon's success in the previous decade was owing to the fact that he was associated with outfits that solitarily dominated the league for an extended period of time.
4. Arjen Robben: 11 titles
Arjen Robben has won league titles with Chelsea in the Premier League, Real Madrid in the La Liga and Bayern Munich in the Bundesliga. He was integral to the Blues' turnaround in Jose Mourinho's first stint as the club lifted consecutive league titles between 2004-06. At Madrid, the player was a part of the squad that finished atop the league in 2007-08. From 2009 to 2019, Robben secured the Bundesliga winners' medal on eight occasions for Bayern.
3. Gary Neville: 12 titles
Gary Neville pledged his allegiance to Manchester United throughout his career. He won 12 Premier League titles with the club, starting from 1992-93 to 2010-11. Neville donned several roles in this time period. He started off as a prodigious youngster, became a mainstay, led the team and gradually developed to become a senior pro in the squad. Till date, the former Valencia boss is deemed to arguably be the best right-back to have plied his trade in the league.
2. Paco Gento: 12 titles
Francisco Gento, known as Paco Gento, is a Spanish legend who played as a left-winger and represented Real Madrid for 18 years from 1953-71. He won the Spanish top-division on 12 occasions, starting from his very first season for the club in 1953-54. The side lifted the championship for the last time in his presence in 1968-69. In an immensely successful tenure, Gento secured six European Cup victories and two Copa del Rey trophies too.
1. Ryan Giggs: 13 titles
Ryan Giggs has been associated with Manchester United in all of the 13 seasons that the club emerged victorious in the Premier League. He is termed to be one of the most decorated players in modern day football. The Red Devils attained laudable degrees of success during his two-decade long stint with the club. Giggs even managed the club on an interim basis following David Moyes' sacking in the 2013/14 season. He was an assistant coach in Louis van Gaal's tenure from 2014-16 and was one of the most long-serving professionals of the club.
For more updates, follow Khel Now on Twitter and join our community on Telegram.