The two sides have a long-standing rivalry.
The bragging rights for Italian football is often decided by the heavily-anticipated Milan derby, which takes place at least twice a year in the Serie A calendar.
The derby between the two prominent Milanese clubs – Internazionale and A.C. Milan – has witnessed an epic rivalry in football heritage. As derbies are won purely on passion, the demand from the supporters is at an all-time high between these two sides. Interestingly, both Milan and Internazionale call San Siro their 'home'.
10. Benito Lorenzi
Benito Lorenzi played 11 years for Inter Milan, where he scored 143 goals in 314 matches. Winning two Scudettos in the process, he became a reckoning force in that La Beneamata side. The Italian striker also secured seven goals in this fixture, ranking him 10th in this coveted list of legends.
9. Roberto Boninsegna
Between 1969-76, Roberto Boninsegna played 197 games and scored 113 goals for Inter. The striker won three Serie A titles, one Coppa Italia, and one UEFA Cup during his illustrated career. It is no surprise that Boninsegna scored seven goals during the Milan derby as he won the award for being Serie A's Top scorer twice during his stay.
8. Alessandro Altobelli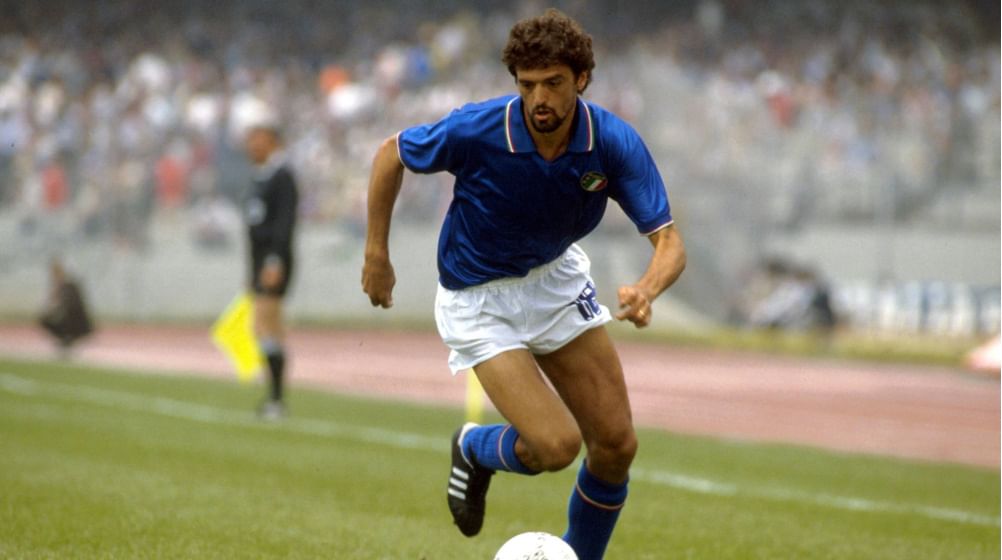 Alessandro Altobelli was called 'Spillo', meaning a needle, for his slender physique. He was a prolific goalscorer and became one of the greatest and most effective Italian strikers in the late 1970s and 1980s.
Altobelli has scored seven times in the Milan Derby. He played 317 games and put it past the keeper 128 times to achieve a decent number tally. Winning the World Cup in 1982 perhaps eclipses all his other feats, such as winning the Serie A and two Coppa Italias.
7. José Altafini
José Altafini played for AC Milan, Napoli, and Juventus in Serie A. He has scored seven goals in the Derby Della Madonnina. He still holds the record of being Milan's all-time top goalscorer against Juventus with six goals.
Altafini played 205 games for AC Milan, scoring 120 goals. He was also a part of Brazil's World Cup-winning side of 1958 but later started to represent Italy on the national stage.
6. Enrico Candiani
Enrico Candiani played for three Italian giants namely Internazionale, Juventus and AC Milan. He scored seven goals for Inter and three goals for Milan in all the derbies he played. He played for nine years at Inter before playing a season for the arch-rivals. As a midfielder, he was exceptionally skilled in scoring goals.
5. Zlatan Ibrahimović
Amongst all others, Ibrahimović remains the only active player who could extend his tally of scoring ten goals in this affair. The 40-year-old recently signed a one-year extension with Milan, staying on for the next season. He has played for both rivals, scoring twice for Inter and the other eight for Milan.
Ibrahimović has won five Serie A titles along with three Supercoppa Italiana. Though supporters scrutinize his loyalty – it is pretty clear that the Red and Black stripes hold much more significance for the Swede, for whom he has scored 75 goals in 121 matches.
4. István Nyers
István Nyers attained legendary status in his nation of Hungary, but he found an equal reputation in Europe by playing for Inter among other clubs. The Hungarian developed into one of the most clinical forwards in the history of Serie A. With 26 goals in his first season, he became the league's top scorer.
In the Milan Derby, he managed to score 11 times. He remained at the club for six years, where he won two back-to-back Serie A titles. Throughout his career, he played for 14 other clubs, such as Roma and Barcelona to name a few.
3. Gunnar Nordahl
At the twilight of Giuseppe Meazza's prominence at Inter, AC Milan found their legend in a young Gunnar Nordahl. The Swede striker scored 11 goals in all the Derby di Milanos he participated in.
Nordahl donned the I Rossoneri colors for seven years before joining Roma. At Milan, he won the Scudetto and Latin Cups twice. He is still the winner of the most Capocannoniere awards in Serie A history, with a record five trophies to his name.
2. Giuseppe Meazza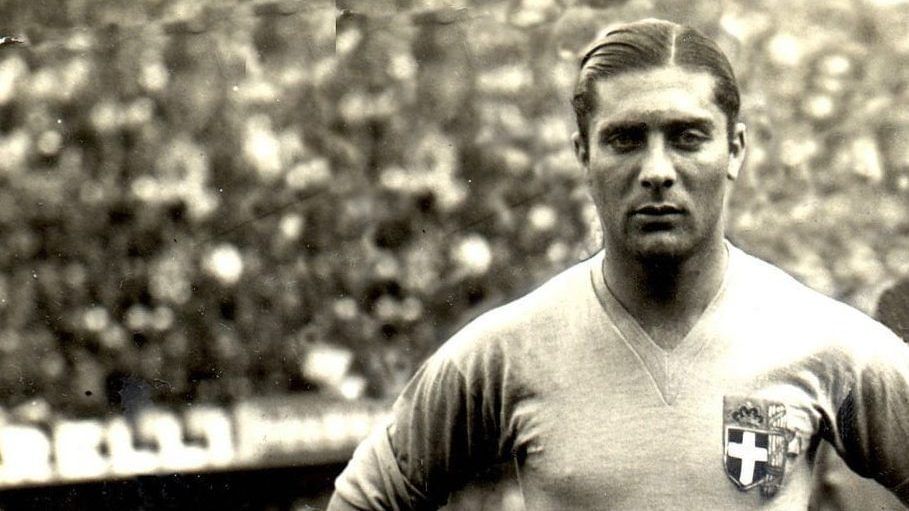 Giuseppe Meazza is not just another name in Italy, but a name that speaks about the legend that 'il Balilla' was. San Siro is called 'Stadio Giuseppe Meazza' when Inter Milan plays at home to commemorate their club legend. Meazza remains second in the all-time goalscoring tally. He scored 13 times in the Milan Derby.
Meazza built his reputation playing for Inter Milan during the 1930s. The forward scored an astonishing 242 goals in 365 games for I Nerazzurri. The Italian went on to bag three Serie A titles and the Coppa Italia before playing for other Italian clubs like AC Milan, Juventus, Varese, and Atalanta.
1. Andriy Shevchenko
Andriy Shevchenko was a beast, running riots during AC Milan's dominance over Europe during his seven years at the club. During this time, the Ukraine international played 208 games and scored 127 goals to establish himself as one of the best strikers of his time.
He wrote his name in the history books by becoming the top scorer of Derby Della Madonnina, scoring 14 goals in total against Internazionale. Shevchenko also won the Serie A, Coppa Italia, Supercoppa Italiana, UEFA Champions League, and UEFA Super Cup titles.
For more updates, follow Khel Now on Facebook, Twitter, and Instagram and join our community on Telegram.