El Clasico is one of the most popular fixtures in the world
Spanish football has been ruled by two of Europe's most established clubs, Barcelona and Real Madrid. They are the only clubs to have trophy-laden cabinets, with Real Madrid leading Barcelona on that front. The Los Blancos have won the most Champions League trophies in history of football.
Both clubs have assembled many world-class players over decades who were a delight to watch. On several instances, these players joined their direct rivals as well, only to further instigated the rivalry which has led to many intense scenes on the field. There have been many legendary players who have worn both jerseys; let's take a look at the list below.
10. Javier Saviola
Saviola arrived at Barcelona as the 'future Barcelona star', but he couldn't refashion himself for the Catalan giants and fell out of favour. He was loaned to Monaco and then Sevilla, where he had a productive stint before joining Real Madrid when his contract at Barcelona expired. Saviola once more struggled to accommodate and was unable to make it into the starting lineup and was eventually sold to Benfica.
9. Miquel Soler
Soler was a sharp, versatile midfielder who could also play as a full-back. His career began in 1983 at Espanyol, where his performance pleasantly surprised Barcelona. The Catalan club made a offer which ensued a move to Camp Nou. But things did not work out, and he was sold to Sevilla within a year.
He discovered his stride at Sevilla, which earned him a move to Real Madrid, where he only appeared 14 matches before leaving after a year. He spent the rest of his playing career at Real Zaragoza and Mallorca.
8. Josep Samitier
Samitier spent his most of his playing career at Barcelona, from 1919 to 1931. He was the club's leading scorer, with 184 goals, and enjoyed a great success. He was a midfielder who later moved forward and scored a lot of goals. Samitier was a Barcelona cultural icon but disappointed fans after moving to Real Madrid.
He also managed Barcelona and was accused of being a double agent for Real Madrid when the Bernabeu side attempted to sign Alfredo di Stefano.
7. Alfredo Di Stefano
One name you did not know about on this list is Alfredo Di Stefano – one of the most successful players of all time. Real Madrid and Barcelona fought for the legendary striker, and it was one of the unusual legendary disputes in which the Spanish federation stated that both clubs should share the player's contract, and Di Stefano appeared for each team in different seasons.
Stefano was a liability because he couldn't make a contribution to the Catalans, and the club opted to sell all of his contracts to Real, where he cemented his legacy and became one of the club's finest players.
6. George Hagi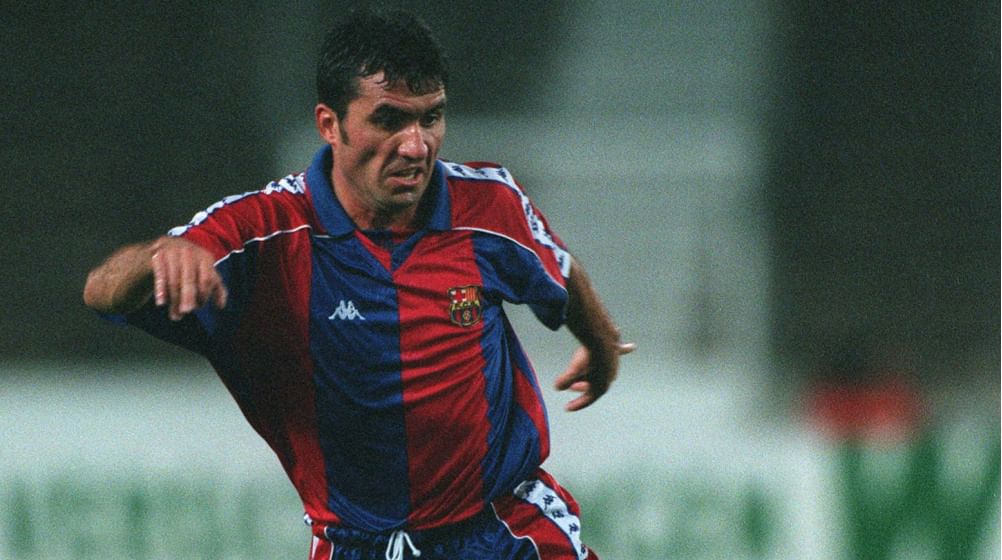 Hagi's World Cup performance in 1990 prompted a move to Real Madrid. However, the legend had a trophyless career, only winning the Spanish Super. He left for Serie A side Brescia, where he helped the club climb top flight after their relegation. This enticed Barcelona to sign the Romanian player. At Barcelona, Hagi did not play regularly under Johan Cruyff, and only won the Super Cup.
Also Read: Real Madrid vs FC Barcelona: Head-to-Head Record
5. Michael Laudrup
Laudrup was arguably the club's best player, catapulting Barcelona to four La Liga titles in Johan Cryuff's era in the early 1990s. He was a majestic playmaker who was known for his nimbleness and vision and was compared to Pele and Maradona. In subsequent years, Laudrup had a fall out with Cruyff, and he straightway joined rival club Real Madrid and cruised them to the first title in five years in his first season. He was also the member of Real Madrid's 5-0 El Clasico victory and only remained there for two years before leaving.
4. Luis Enrique
A versatile midfielder who was one of the key components for Real and Barcelona, Enrique played 200 games for each club. After winning three trophies at Real Madrid, Enrique departed the club due to lack of recognition and signed for Barcelona on a free transfer. Although he came from rival club, and it took time for Enrique to win over the Barcelona faithful. His performance awed fans and he became a cult hero. After his retirement, he returned to Camp Nou side as manager, guiding the club to Champions League after a gap of four years. 
3. Samuel Eto'o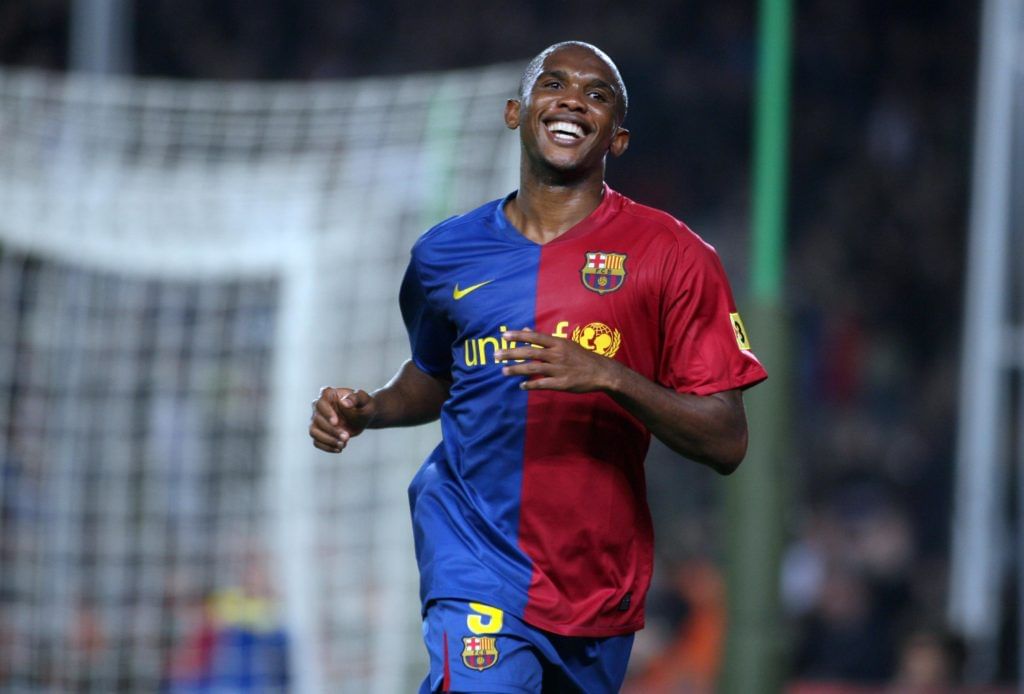 Many fans don't believe Eto'o played for Real Madrid since he was a youngster then and only made one appearance for the Spanish capital club. He moved to Mallorca where his credibility increased and convinced Barcelona to make a bid for him with his performance. He consolidated his legendary status at the Catalan club by winning two Champions Leagues. Eto'o made Real Madrid regret selling one of their most capable goalscorers, as he proved himself and scored 29 goals in his first season and 130 in total for Barcelona.
2. Ronaldo
Joining rival teams is always met with vileness. But Ronaldo was loved and respected by both fans because of what he did with the ball at his feet. Despite spending only one season at Barcelona in 1997-98. The prolific goalscorer scored 47 goals in 49 games throughout all competitions. At the end of the season, there was a contract dispute that forced Ronaldo's departure and he left for Inter for a world-record fee.
Ronaldo returned to Spain, but this time, he agreed to sign for Real Madrid. He ingrained himself as a 'Galactico' and won the Ballon d'Or. Although he won just one title with the club and was afflicted with injuries and weight issues, he is remembered fondly by the Madrid faithful.
1. Luis Figo
Figo went from being a fan favourite to a hate figure in La Liga after a transfer that shocked Barcelona fans. Promising the Catalan giants that he would never play for Real Madrid, the Portuguese decided to join Real Madrid. When Real president Florentino Pérez cajoled the player to Real Madrid.
Things were thrown at him when he took corners during El Clasico. Figo made 200 appearances for both clubs. Winning two La Liga titles and the Champions League with Real Madrid, and the Ballon d'Or as well.
For more updates, follow Khel Now on Facebook, Twitter, and Instagram and join our community on Telegram.