A few names have made an instant impact for the Red Devils.
Manchester United have signed and developed many great players throughout their history. Several of them have had an immediate impact, going on to become one of their finest players. However, being able to score on your debut is a different feeling altogether. Manchester United have a long history of assembling legendary players, and a few of them have scored on their debut.
However, scoring on your debut isn't always a sign from a player to keep scoring; some players fail to continue on the same rhythm, while others continue to grow. If you achieve the latter in the Premier League, you become a regular team member.
When we look back at the players who have scored on their debut, there aren't many. However, here is a list of the top 10 players who found the back of the net on their debut for the Red Devils.
10. Kieran Lee
The academy product scored on his League Cup debut but failed to live up to expectations as he never made to the Premier League. Kieran Lee later joined Oldham Athletic on a free transfer in 2008 before moving on to Sheffield United.
9. Louis Saha
Saha was one of those strikers who made an immediate impact for Manchester United. United signed Saha from Fulham, and he scored his first goal from a free-kick just 18 minutes into his debut.
Saha proceeded on to make a good impression, scoring six goals in the next six matches. However, his form shrunk, and recurring injuries caused him to lose his spot in the first team. He later joined Everton in 2008.
8. Paul Scholes
United are still trying to find a well-rounded midfielder like Paul Scholes – member of the famous 'Class of 92' at Old Trafford. Scholes did not make his first-team debut until September 1994.
But when he did, he did it in style. Scholes scored twice on his League Cup debut against Port Vale and three days later, he scored on his Premier League debut as well. Scholes never looked back, winning 11 Premier League titles in 17 years and scoring 158 goals in 758 appearances.
7. Ruud van Nistelrooy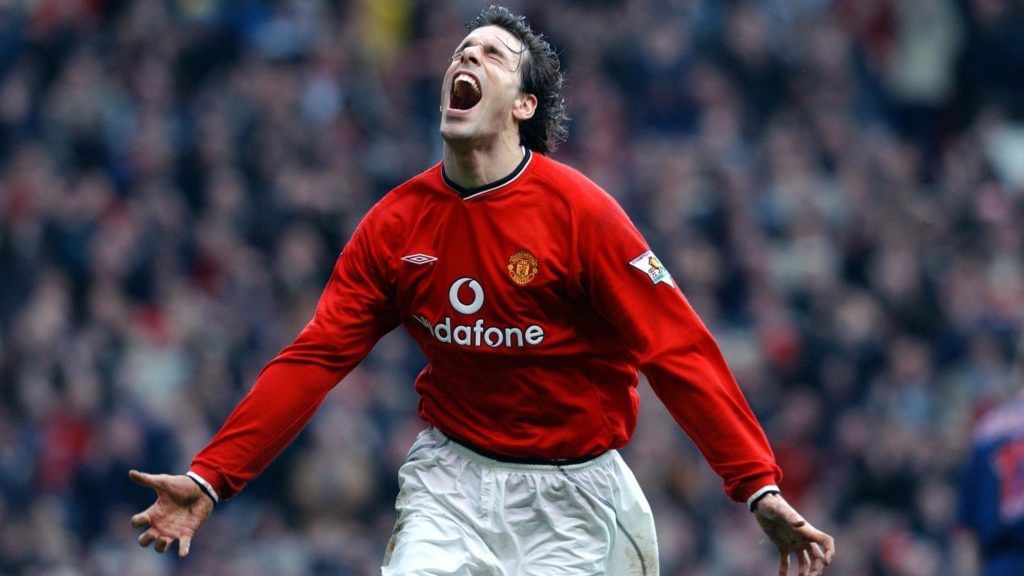 Manchester United found a brilliant forward in Ruud Van Nistelrooy, suiting their style to the T. Van Nistelrooy adjusted quickly at United, scoring on his competitive debut in the 2001 FA Charity Shield.
He followed that with a double on his league debut and maintained the same form throughout, scoring 150 goals in 219 matches before leaving for Real Madrid.
6. Anthony Martial
This was the most famous and expensive signing United made from Monaco in 2015 on deadline day out of nowhere. The striker's first goal came against Liverpool, as he scored the winner in a 2-1 win for United.
But he could not maintain his goal-scoring form and fell down the pecking order. However, the striker will now hope to regain his form under new manager Erick ten Hag.
5. Zlatan Ibrahimovic
Ibrahimovic was a one-season wonder who arrived on a free transfer in 2016 and cemented his place in the XI. He was also one of the few players who made an early impact, scoring the game-winning goal against Leicester in the Community Shield.
Zlatan recorded 26 goals in 46 games for Manchester United, leading the team to the League Cup and the Europa League. Injuries cut his time at United short, and he left for LA Galaxy in 2018.
4. Romelu Lukaku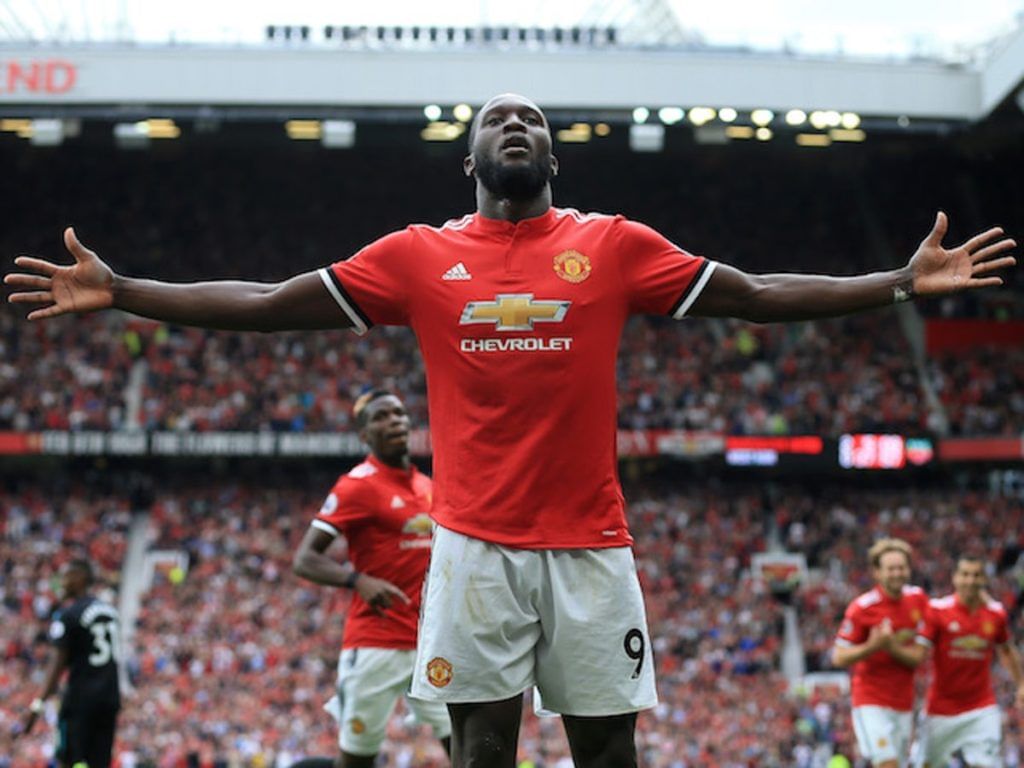 The Belgian had a solid start to his United career, scoring 11 goals in his first ten appearances in 2017-18. This included a UEFA Super Cup goal against Real Madrid. However, he struggled to establish his form for a prolonged period, and scored 42 goals in 96 appearances for the Premier League giants before being sold to Inter Milan in 2019.
3. Marcus Rashford
When the youngster took over from Martial, who had injured himself during warm-up, aspirations were high. And Rashford made the most of it, scoring a brace and then another in the next game against Arsenal.
Rashford has had a few good and a few off-seasons for the Red Devils since bursting on to the scene. However, he looks to be settling well under new manager Erik ten Hag. The 24-year-old is now closing in on his 100th goal for the club.
2. Wayne Rooney
Manchester United's all-time great made his debut after recovering from a metatarsal injury sustained during Euro 2004. The long-awaited debut finally arrived, and Rooney illustrated his character by scoring a brace against Fenerbahce in the Champions League group stage.
In his next match, he grabbed a treble, indicating what he would bring to the table. Even then, nobody could have predicted that he would go on to score 250 goals and become the club's leading scorer in 13 years.
1. Antony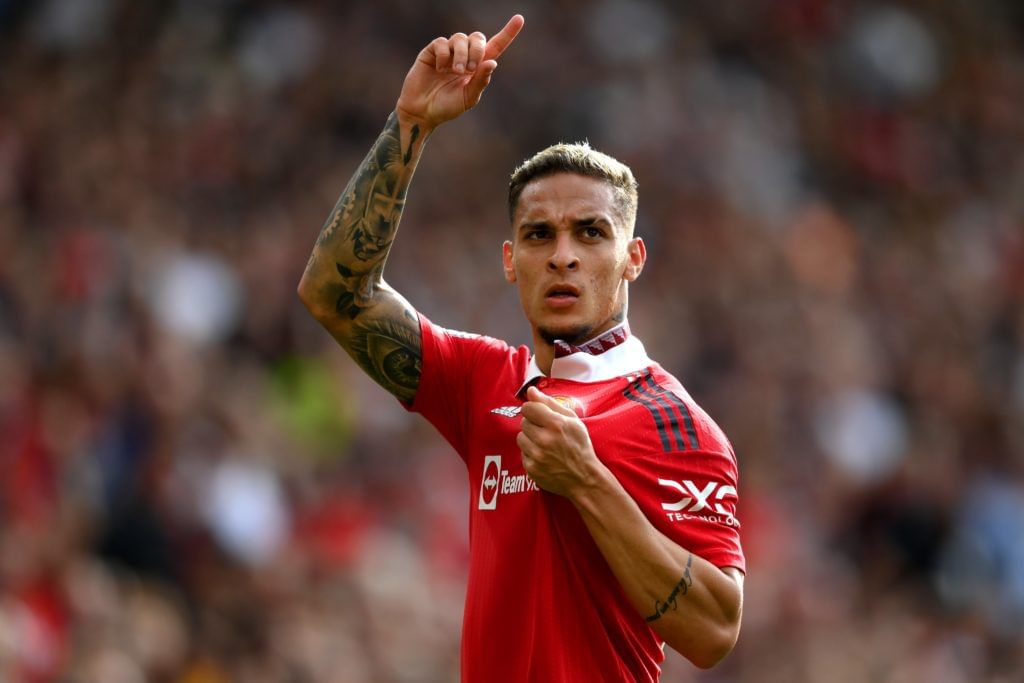 The most recent player on our list to score on his debut for Manchester United is Antony. And boy, does he look the part! Antony was expected to make his debut as a substitute, but the Brazilian was thrown into the deep end of the pool against Arsenal days after signing for the club.
However, the 22-year-old did not disappoint, scoring in his first appearance for Manchester United. The £85 million signing will hope that this was first of many for Manchester United.
For more updates, follow Khel Now on Facebook, Twitter, and Instagram and join our community on Telegram.