These stars are considered powerhouses in the upcoming game for their respective teams.
The highly-anticipated release of the latest entry in the long-running FIFA games is getting nearer. Some people around the globe have already got their hands on FIFA 22 with early-access. Electronic Arts will release the game on all major platforms from October 1, 2021.
People cannot wait to get their hands on the latest technology and the chance to play as their favourite footballers in the game. The recent reveal of ratings gave the users an insight into which players will be vital to their gaming experience. One of the major traits people keep an eye out for is strength of a player. Even though the game meta is leaning towards players with higher pace – strength is also an indispensable part of it. 
Currently, strength measures how effective a player is during physical contacts, winning duels and keeping a hold of the ball. It suggests how capable are the players in order to outmuscle the opponents and come away with the ball. Therefore, players with high strength often become popular amongst the users whether it is the Career Mode or the Ultimate Team.
Here are the top 10 strongest players in the new FIFA 22.
10. Pape Abou Cisse – 94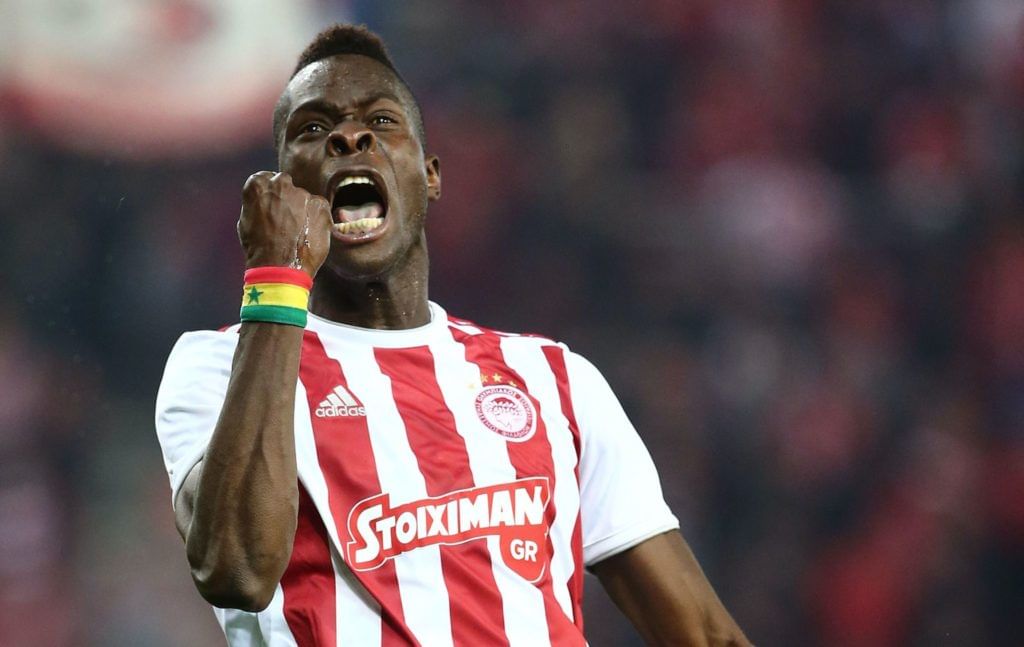 Senegalese center-back Pape Abou Cisse has a 94 strength rating. He plays for Olympiacos in Greece and is highly-rated across Europe with several big clubs looking to sign him. The 1.98m tall defender is a mountain at the back and has an overall rating of 76 in the game. 
9. Geoffrey Kondogbia – 94
The 28-year-old star is next up on the list who has a strength rating of 94 as well. The towering defensive-midfielder plays for Atletico Madrid in La Liga. He has previously played for teams like Inter Milan, Valencia and Monaco. Thanks to his incredible strength and physique, Kondogbia can also play as a center-back on occasions.
8. Sebastian Coates – 94
The Uruguayan is also rated at 94 in terms of strength, however his overall rating is at 83 in FIFA 22. The center-back plays for Portuguese club Sporting Lisbon. Coates is a 30-year-old defender measuring at 1.96m in height and is a huge presence at the back. He has previously played for clubs like Sunderland and Liverpool in the Premier League.
7. Kalidou Koulibaly – 94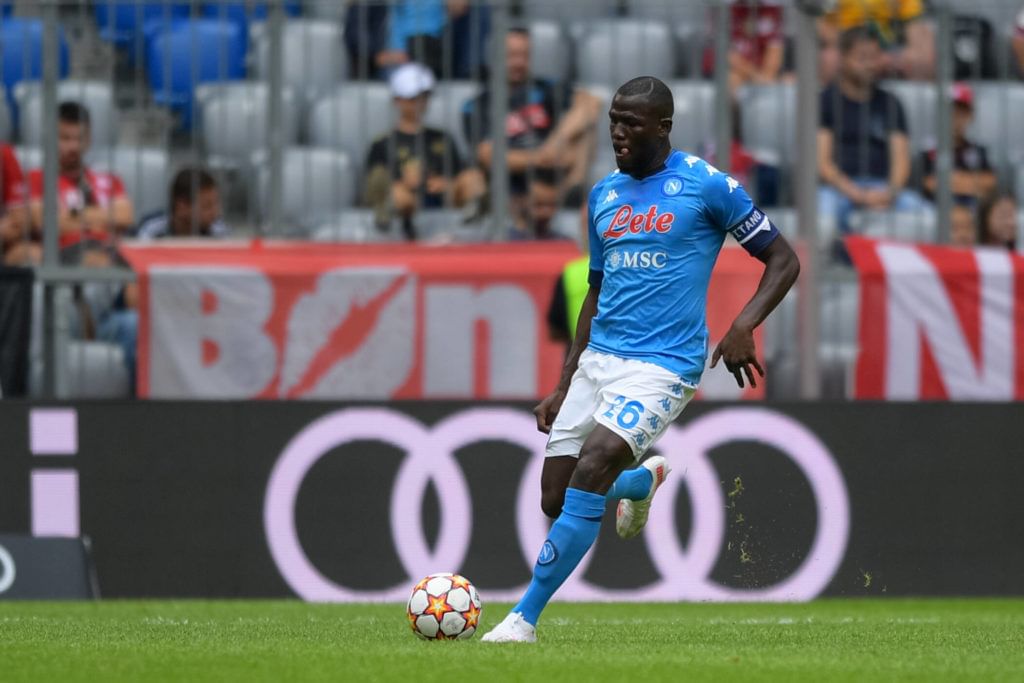 Koulibaly is one of the most sought-after defenders in European football. The center-back currently plays for Napoli and has several suitors wanting to sign him for their clubs. Koulibaly has a 96 strength rating and an 86 overall rating, making him one of the best defenders in FIFA 22. He is tall, strong and extremely adept at winning duels. A popular pick among the users of the game.
6. Armando Mendez – 95
Mendez is a right-back who plays for Club Nacional in Uruguay's first-division. He has a strength rating of 95 and his overall rating is 70. The 25-year-old has good potential in the Career Mode as his low overall may not find him many keepers in the FUT mode. Mendez can also shift in as a center-back but is most effective as a full-back. 
5. Abdoulaye Seck – 95
Another Senegalese international to make the list is Abdoulaye Seck. The defender plays for Royal Antwerp in the Belgian first-division. He has a strength rating of 95 in FIFA 22 with an overall rating of 73 points. The 29-year-old stands at 1.92m and is a domineering presence in the backline. 
4. Romelu Lukaku – 95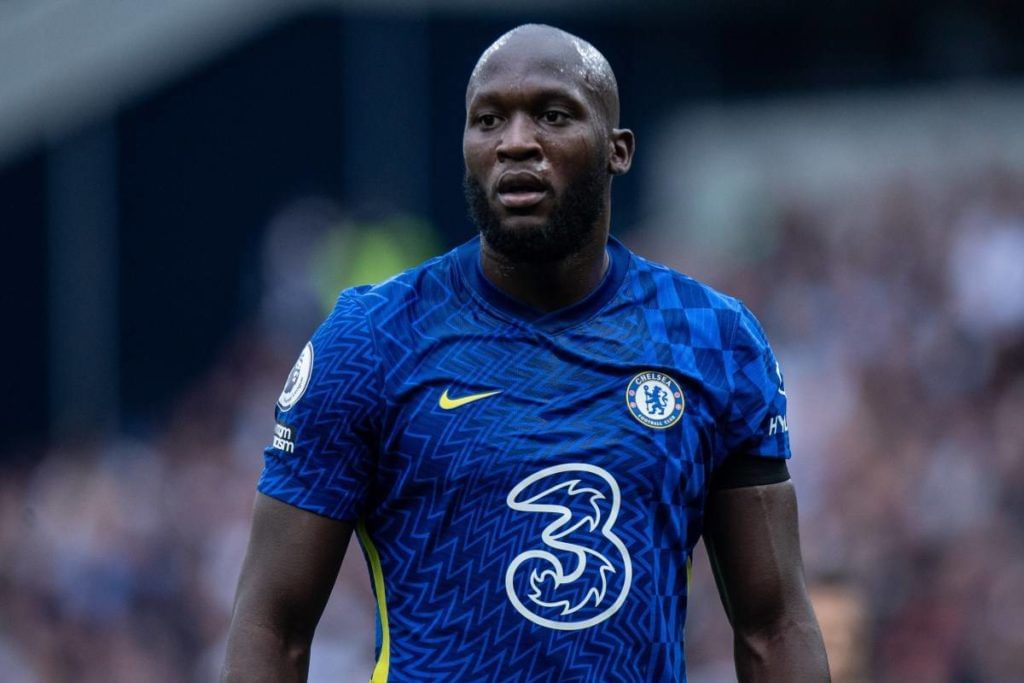 Chelsea's record-signing Romelu Lukaku has a strength rating of 95 as well in FIFA 22. Apart from an impressive strength rating, Lukaku has the highest overall rating of 88 in the list. The Belgian striker is a powerhouse and often uses his frame to dominate the defenders. A striker who is easily stronger than many defenders is a nightmare to play against. 
3. Tomas Petrasek – 96
Heading into the top-three, Tomas Petrasek takes the third spot with a strength rating of 96 points. He plays for Polish first-tier side Rakow Czestochowa and has an overall rating of 67. While the defender may not be a popular pick by the users in game, he has a presence about him in real life. The 29-year-old stands at 1.99m tall and loves to dominate the strikers thanks to his physical prowess. 
2. Daryl Dike – 96
Dike is a promising striker from the United States of America. The 20-year-old plays for Orlando City SC in Major League Soccer. A strength rating of 96 is a fair measurement of his abilities. He is a menace for the defenders and almost unstoppable on occasions. His overall rating of 68 makes him a great prospect in Career Mode. 
1. Adebayo Akinfenwa – 97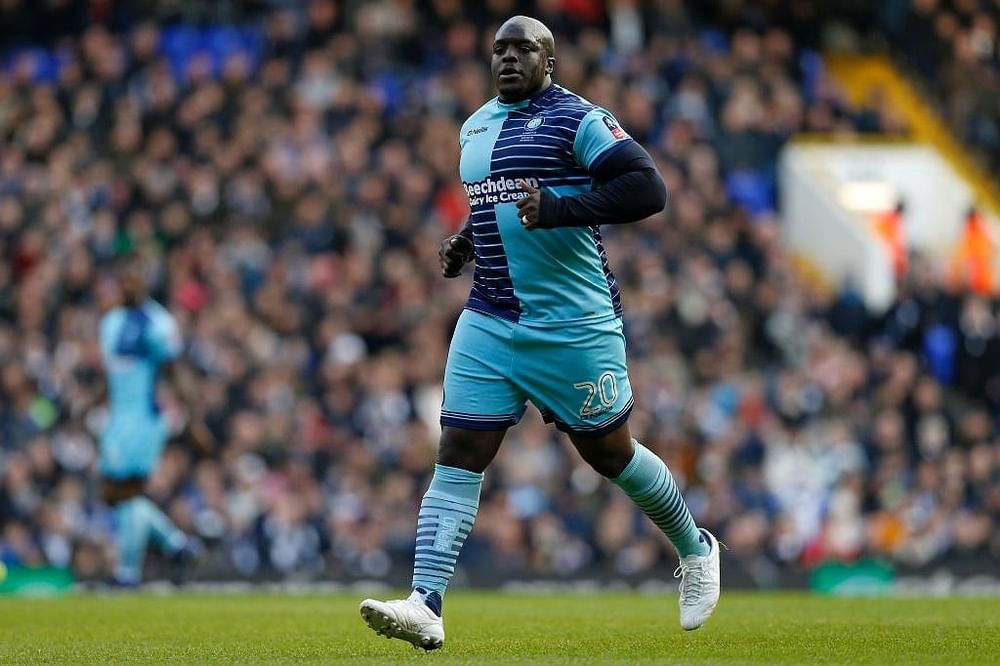 Akinfenwa maintains his supremacy as the strongest player in FIFA 22 from the previous edition. One look at the striker from Wycombe Wanderers would tell anyone everything about the 97 strength rating he has in FIFA 22. The striker has a physique similar to a body builder and yet manages well as a professional footballer on the pitch in England's third-tier. The 39-year-old has maintained his body extremely well but this season will be his last at the club. 
For more updates, follow Khel Now on Twitter, Instagram and Facebook.