These players are on their way to catching the attention of the world in the upcoming year
As the world moves into 2022, the excitement remains the same. The year promises a lot of action across club football and with the World Cup as well. This ensures that fans will continue to witness the game's biggest stars in action. Along with the creme-de-la-creme, a few players making their entry into the football world are also to be kept in sight.
2021 introduced many talented young players, who are expected to have the world at their feet in a few years. Therefore, we bring to the top 10 most promising youngsters (aged 21 or under) who you need to keep an eye on in 2022.
10. Kaio Jorge (Juventus)
Kaio Jorge became the sixth-youngest player to represent Santos when he made his debut in 2018. He was 16 years and 240 days at the time. Kaio scored 17 goals in 84 games for the club made famous by Neymar and Pele among many others. The striker represented the Brazilian national team at the 2019 FIFA U-17 World Cup. Playing on home turf, he led the Selecao to the title, scoring five goals and providing an assist in the process. He received the Bronze Boot for his efforts.
Ahead of the 2021-22 season, Jorge switched to Juventus. He has so far played nine games for Juventus and is yet to score a goal. But he has already shown his quality with the U-23s scoring in his first game for them in Serie C.
The 19-year old is quick-footed and is a good striker from distance. He is still rustic, getting dispossessed almost once a game and committing 2.5 bad touches on the ball/game. But playing in Serie A, a league conducive for strikers will prove to be a great platform for him. He will be learning from and playing with quality forwards like Paulo Dybala and Alvaro Morata, remains as one of the most promising youngsters to look out for in 2022.
9. Valentino Livramento (Southampton)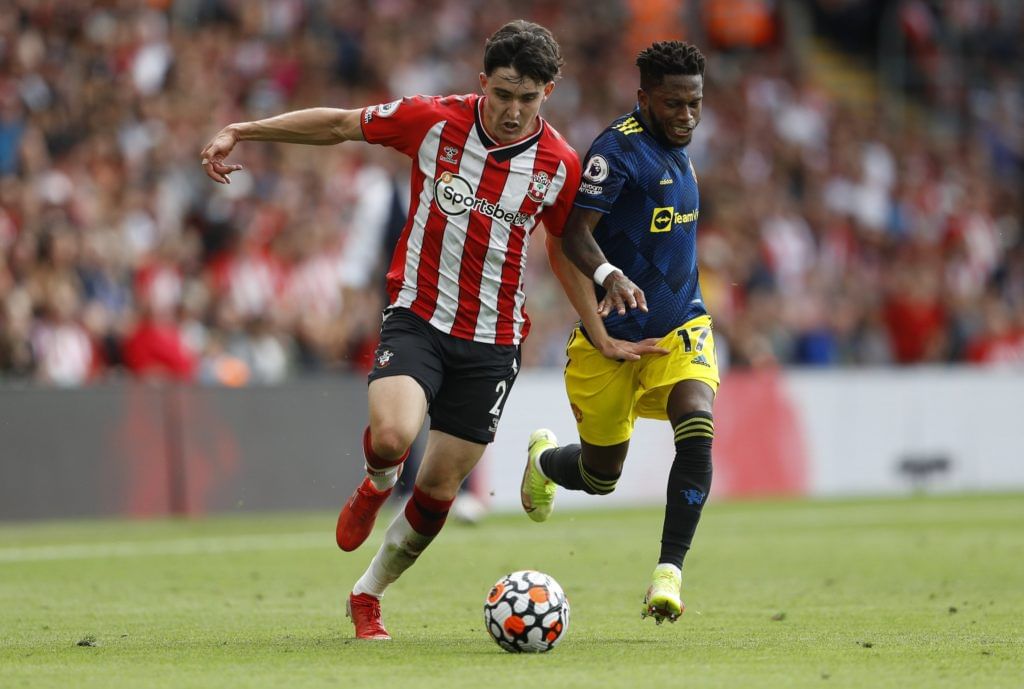 Valentino Livramento joined Southampton from Chelsea in the 2021 summer transfer window. Livramento was named Chelsea Academy's Player of the Year in 2020-21. The Blues also hold a £25 million buy-back option for him.
The right-back has sparkled at Southampton this season and been one of their most consistent performers. Aged 19, Livramento shows excellent work-rate and energy. He combines it with composure on the ball and an eye for a good pass as well.
This season, Livramento has missed only five minutes of action for the Saints and has scored once. Livramento wins 56% of his tackles and makes close to nine ball recoveries per match. Livramento also plays more than one accurate long ball per game. Therefore, he stands out as a complete wing-back package. Provided he remains consistent and injury-free, the only way for Livramento in 2022 is up.
8. Jurrien Timber (Ajax)
Jurrien Timber is another exciting centre-back coming from the Ajax academy. This season, Timber's stats have been exceptional in the league.
He has already scored twice and assisted once in the league this season. Timber shows supreme quality on the ball. He attempts close to 78 passes per game and completes an outstanding 93% of them. Timber also completes five progressive passes and a massive seven progressive carries per game. This makes him adept as a sweeper in Ajax's possession system.
But the 20-year old doesn't slack on his defensive duties. He wins more than four tackles and interceptions per match. This season, Ajax have only conceded four goals in the league. This staggering stat shows how well the defensive duo of Timber and Lisandro Martinez have been. Timber exudes confidence on the ball and quality in defence. Therefore, many teams are sure to have him in their radar in 2022.
7. Ricardo Pepi (FC Dallas)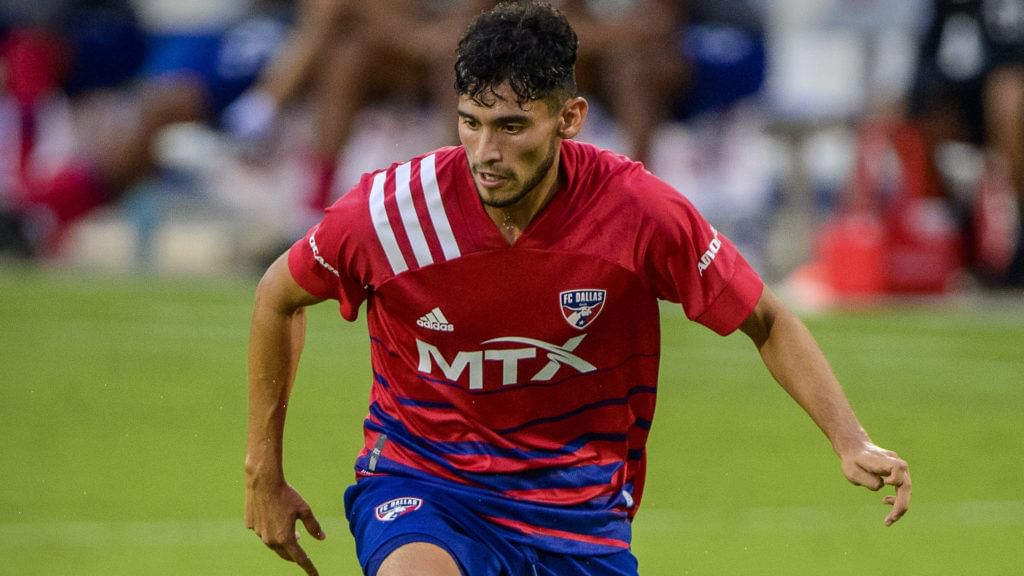 The United States striker had a year to remember in 2021. Pepi scored 13 goals in 31 games for FC Dallas in the MLS. He also scored thrice in seven games for the USMNT in their World Cup qualifying campaign.
For his efforts, he was voted into the MLS All-Star team this year. He also won the MLS Young Player of the Year award. Pepi's quality has already been noticed by clubs in the MLS and across the Atlantic.
Bayern Munich, Wolfsburg and Ajax have established contact with FC Dallas for his signature. Despite being 18, Pepi has already commanded high alert from these top European clubs. Therefore, if he makes the move, he is surely one to watch in 2022.
6. Ryan Gravenberch (Ajax)
Another product of the famed Ajax academy, Ryan Gravenberch is turning himself into one of the best young players in Europe. Gravenberch has flourished in Erik ten Hag's high-energy possession system.
This season, the Dutchman has continued his good form for Ajax. Despite having scored only once, Gravenberch completes 86% of his passes including 5.74 progressive passes per game. He has also registered seven progressive carries in every game and produces more than 2.5 shot-creating actions in every 90 minutes. This shows the energy he can contribute from deep in the midfield.
Most of his stats this season place him in the top 95 percentile among midfielders in Europe. Therefore, Gravenberch, despite being 19, shows maturity and composure beyond his years. It could be the reason why big clubs and fans alike would need to keep an eye on him in 2022.
5. Noni Madueke (PSV Eindhoven)
English starlet Noni Madueke made the switch abroad to PSV Eindhoven in 2019. After impressing for the youth side, the former Tottenham Hotspur academy player has continued his good touch for the first team.
He impressed in his first full season with PSV providing 15 goal contributions (nine goals, six assists) in just under 1400 minutes across all competitions. He contributed to a goal every 93 minutes.
This season, he has started well with six goals in 18 games. Madueke's versatility and passing ability make him an asset in the attack, and one of the best young players in the world. He can play either as an attacking midfielder or as a winger. Therefore, with continued form, it will not be long before the big clubs in Europe come calling for Madueke.
4. Karim Adeyemi (RB Salzburg)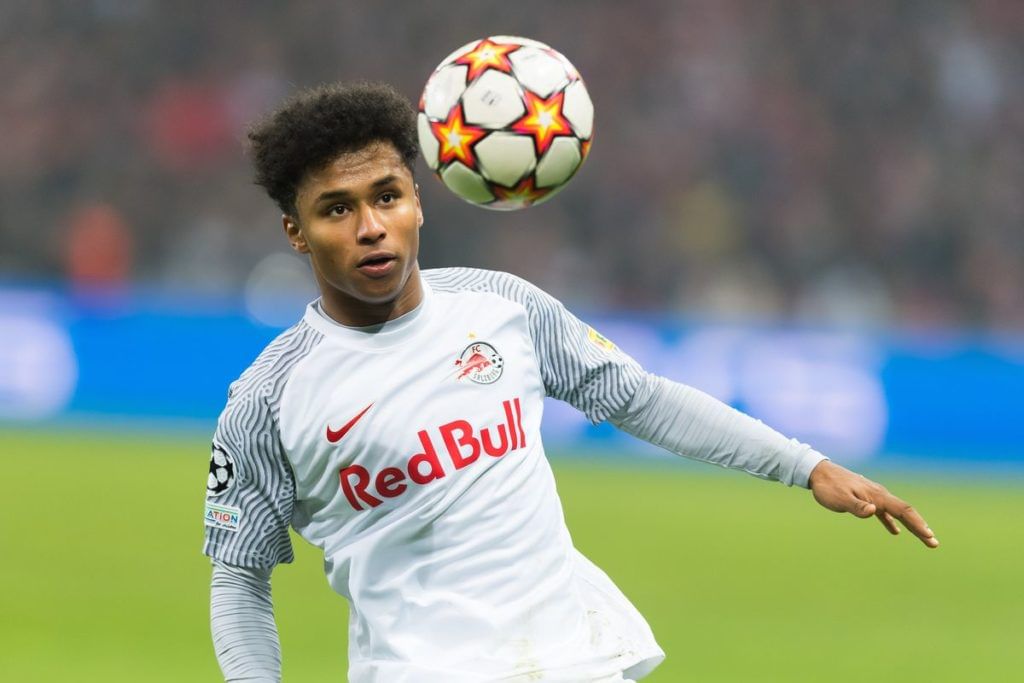 Adeyemi is one of the most exciting young players in Europe right now. A product of the RB Salzburg system, the striker has been on fire this season. Adeyemi is the top scorer in the Austrian Bundesliga in 2021-22.
He has already scored 14 goals in just 17 games in the Austrian Bundesliga (once every 96 minutes). His tally in all competitions this season stands at 17 goals in just 23 games. Provided he continues his goalscoring form, it will not be long before Adeyemi's name features among the most lethal strikers in the world. Bayern Munich have already enquired about the 19-year-old, which shows that he is making the right noises across the continent.
3. Gavi (FC Barcelona)
The youngest player on this list, Gavi was a prodigal find for Barcelona in 2021. In 16 games this season, Gavi has scored once and provided three assists in La Liga for Barcelona.
He also made four appearances for Spain. Gavi became the youngest player to represent the senior national squad at the international level. Gavi is a complete midfield package whose quality on the ball is beyond his years. He completes seven progressive carries and completes more than 1.6 dribbles per game.
He also makes more than 22 pressures per game and completes close to three tackles and interceptions per game. Gavi's energy and all-round ability make him an outstanding prospect for Barcelona and Spain for years to come. Provided he is moulded properly, he could become a club legend in the same vein as his current manager Xavi and Andres Iniesta.
2. Florian Wirtz (Bayer Leverkeusen)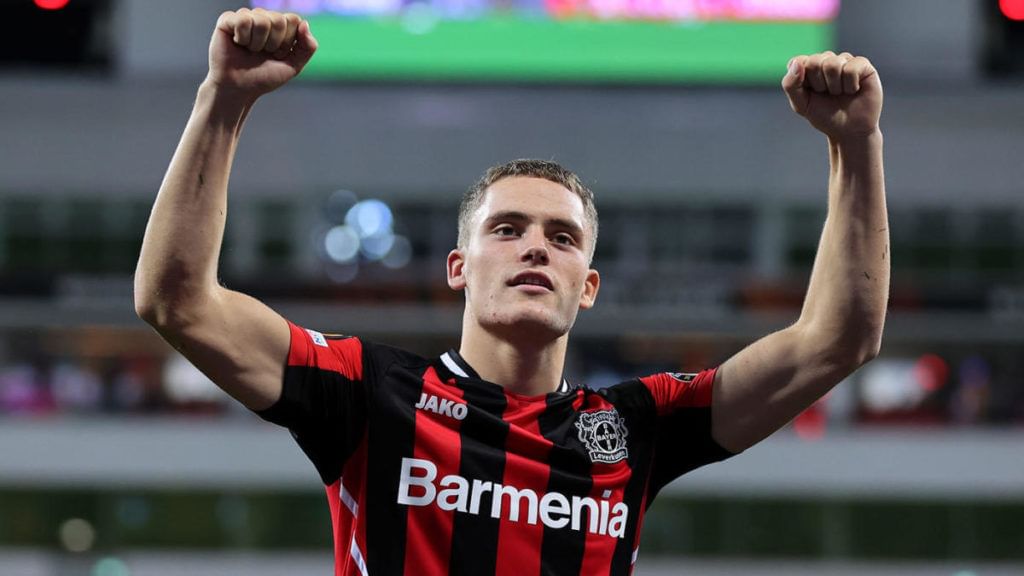 The prodigal German has been a revelation in attack for Bayer Leverkusen. He shows qualities on and off the ball that belittles his age.
This year, he has scored 10 goals and provided eight assists in all competitions. He broke plenty of records this year, becoming the youngest player to score 10 Bundesliga goals and make 50 appearances in the German top flight.
Wirtz's stats also are simply staggering for his age. His xG+xA rate of 0.72 is higher than that of former Leverkusen star Kai Havertz (0.49) in his most prolific Bundesliga season. This season, his tally of 1.65 goal-creating actions per 90 is more than double of that of Mason Mount, Federico Chiesa and Kai Havertz during his time with Bayer.
All this at the age of 18 shows that Wirtz possesses prodigious talents. Therefore, he is definitely one to watch out for in the future and 2022.
1. Dominik Szoboszlai (RB Leipzig)
Another Bundesliga star in the making, Szoboszlai has shone for club and country in 2021. The Hungarian joined RB Leipzig in the January transfer window in 2021 but couldn't make a single appearance last season due to an injury.
This season, he has been in cracking form. Szoboszlai has provided 11 goal contributions in 22 games across all competitions. He also scored twice in eight games for Hungary in their World Cup qualifying campaign.
Szoboszlai's non-penalty xG+xA rate of 0.63 surpasses that of Bruno Fernandes in the Premier League. Only 21, Szoboszlai still has a long way to go. His performances of late show that the only way is up for the talented midfielder.
For more updates, follow Khel Now on Twitter, Instagram and Facebook.