These stars have displayed immense abilities over the years in their respective leagues.
The ISL will undergo see plenty of changes from the 2021/22 season – but perhaps the biggest is going to be how the numbers of foreigner will be replaced. From the upcoming season, ISL teams will only be able to field four overseas footballers together in a single game – out of which, one will have to be an Asian.
This rule has been implemented by the Asian Football Confederation (AFC) and is being adapted by the ISL as it looks to immerse itself as a premier competition in Asian Football. With this change, teams will now have to rethink their strategies as well.
They can't just sign promising players from Europe, Africa or South America anymore like before. ISL teams will be forced to sign Asian footballers and will look into the likes of the A-League (Australia), J1 League (Japan), K League 1 (South Korea) and others. Here are five Asian footballers who can be a hit in the next season of ISL.
5. Tomi Juric
The towering Australian striker returned to play for Adelaide United in the A-League this season having spent the past few years in Europe – where he also played for Bulgarian side CSKA Sofia. Juric has done pretty well for Adelaide this season, scoring six goals in 10 appearances for them.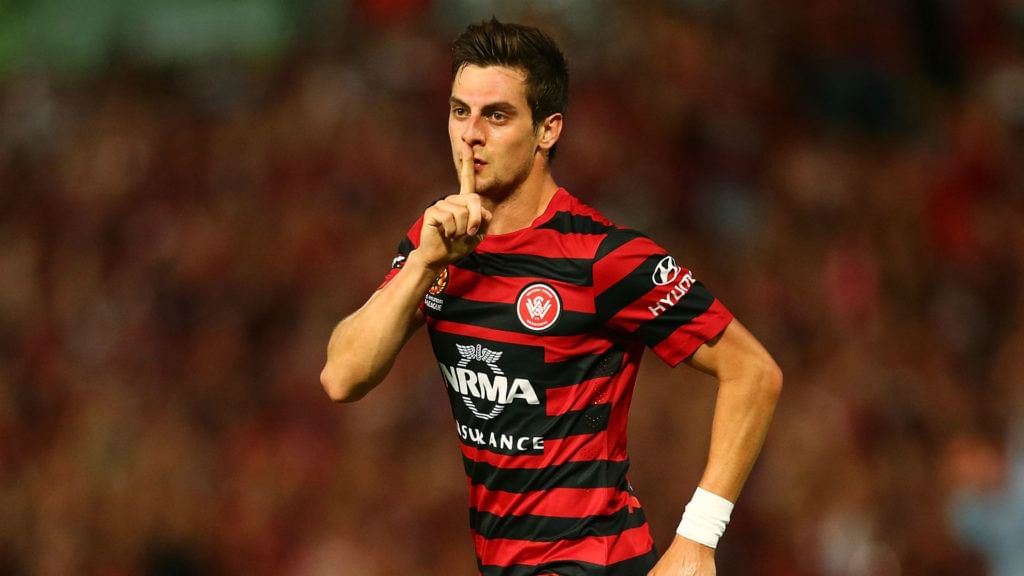 With a height of six feet three inches, the striker's impressive aerial ability, physicality and tendency to power his way into scoring chances makes him a very good fit for the ISL. Adelaide only signed him for the current season and with Juric occasionally suffering from fitness issues, he could be let go. For any ISL outfit looking for a clinical and bullish striker, Juric could be a perfect fit and the 29-year-old has enough quality and key attributes to succeed in the league.
4. Teruhito Nakagawa
The Japanese star has had a lot of success playing for Yokohama Marinos over the last few years, gaining reputation for being a really silky forward with a lot of talents in his arsenal. Indeed, Nakagawa's impressive dribbling ability, pace and finishing skills makes him a dangerous prospect and his smooth skillset should work well in the ISL.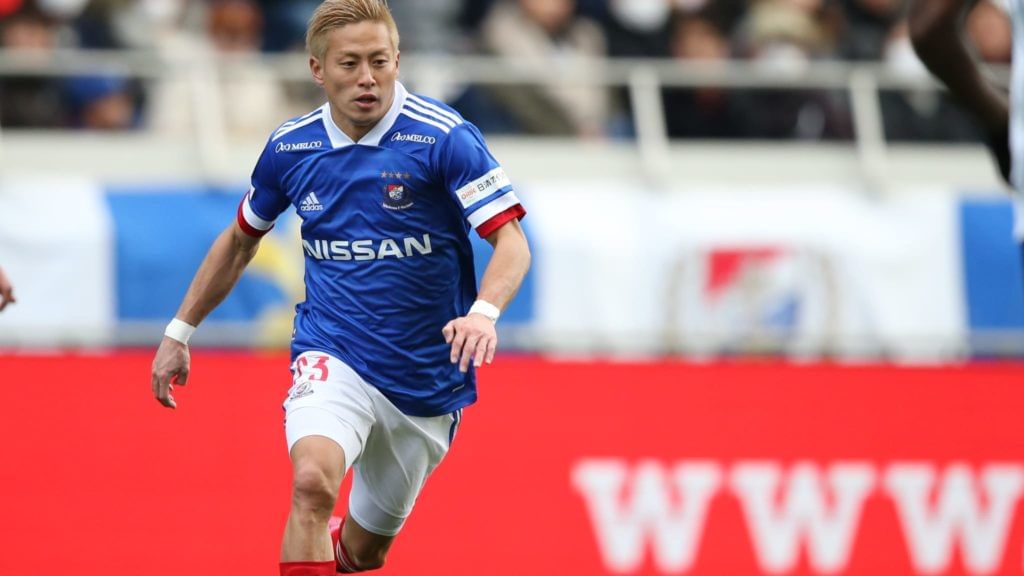 With Yokohama Marinos being part of the City Football Group, the 29-year-old could even be loaned to Mumbai City for the upcoming season. While Nagawa has only scored two goals in 10 appearances for his side this season, he still possess enough quality to thrive in the ISL. He scored 15 goals in the J-League during the 2019/20 season and is still tricky enough to give ISL defenders plenty of problems & light up the league with his skills.
3. Michael Zullo
While ISL sides normally refrain from signing foreigners to play as their wing-backs, Michael Zullo possess a versatile option for a side looking to fill their Asian-slot with a kind of a jack of all trades. Zullo has been playing in the A-League for more than 15 years and even enjoyed a short spell at Eredivisie side FC Utrecht – so he is assured to bring tons of experience with him.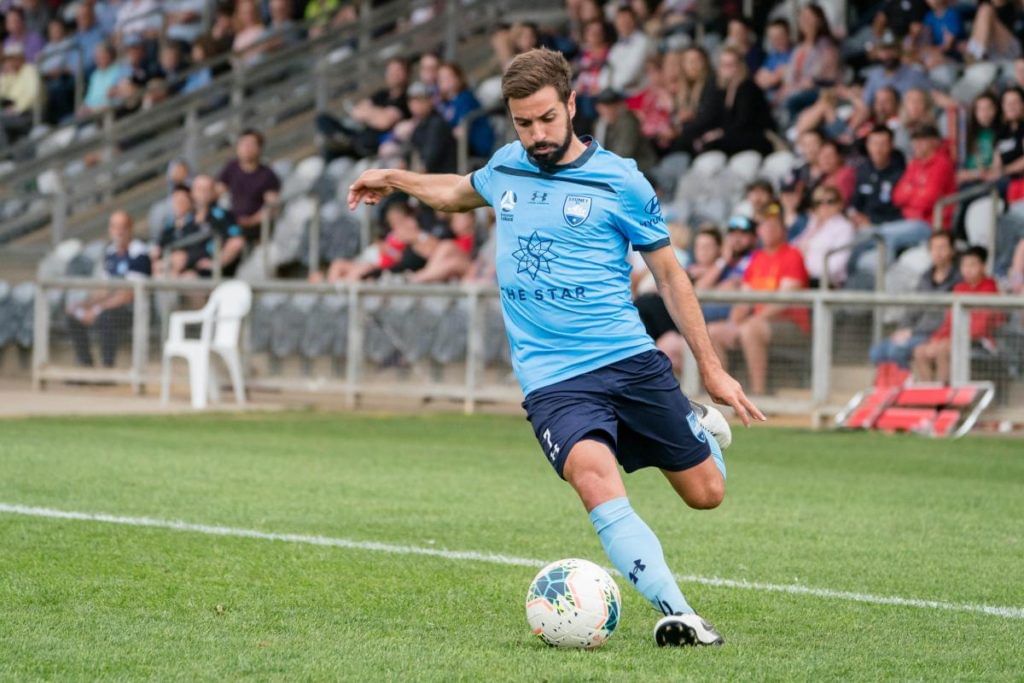 Predominantly a left-back, he can operate as a winger or midfielder as well and can be a success in the ISL because of his hard-working gameplay. While any ISL club will have to pay Sydney FC an amount to sign Zullo, considering that he's lost his first-team status at the club, he could be signed for a reasonable amount and add a utility option to any ISL side.
2. Marco Tilio
The Australian U-19 star is held in high regard by Melbourne City FC but has not been able to start many games for them in the A-League. He has only played 143 minutes this season, scoring a single goal so far. The promising right-winger can easily be loaned to Mumbai City for a season to gain some experience and the youngster is talented enough to  add more quality to the Islanders' squad.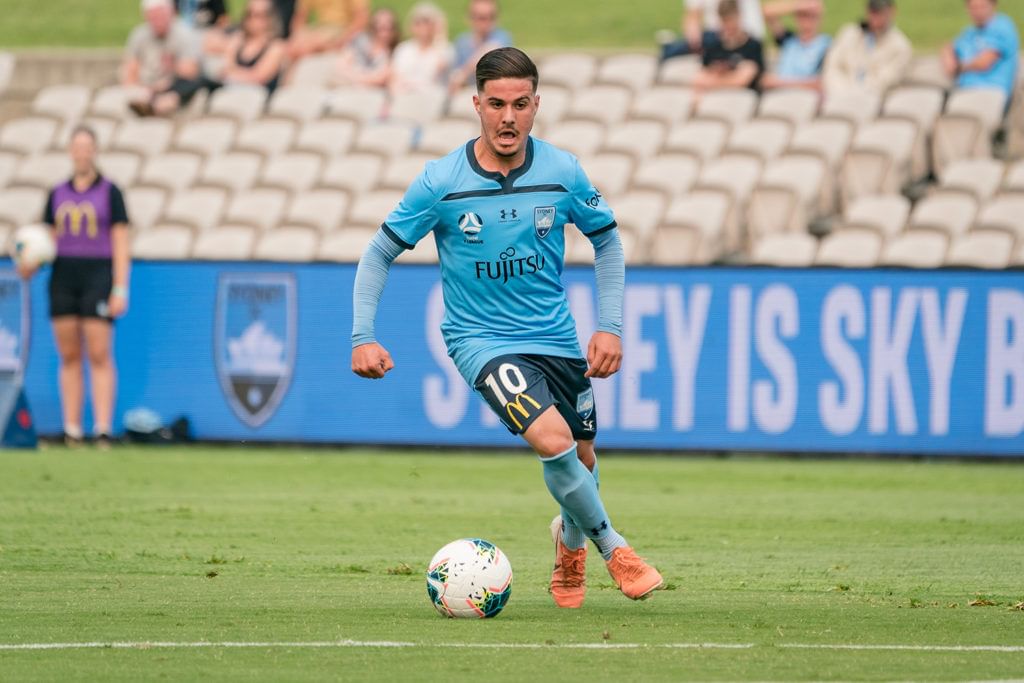 Tilio's pace, creativity and ability to finish chances in the final third can definitely help his cause and create a lot of problems in the ISL. Having a young, bubbling talent like him can definitely spark things up in Lobera's side and Tilio has that unpredictable factor that can help him thrive in the ISL.
1. Matt Simon
Despite his age, Central Coast Mariners' captain Matt Simon is outshining a lot of promising younger strikers in the A-League and leading from the front to help his side mount a title challenge. The 35-year-old has shown no signs of weariness so far this season, coming up big in many games to win points for the Mariners.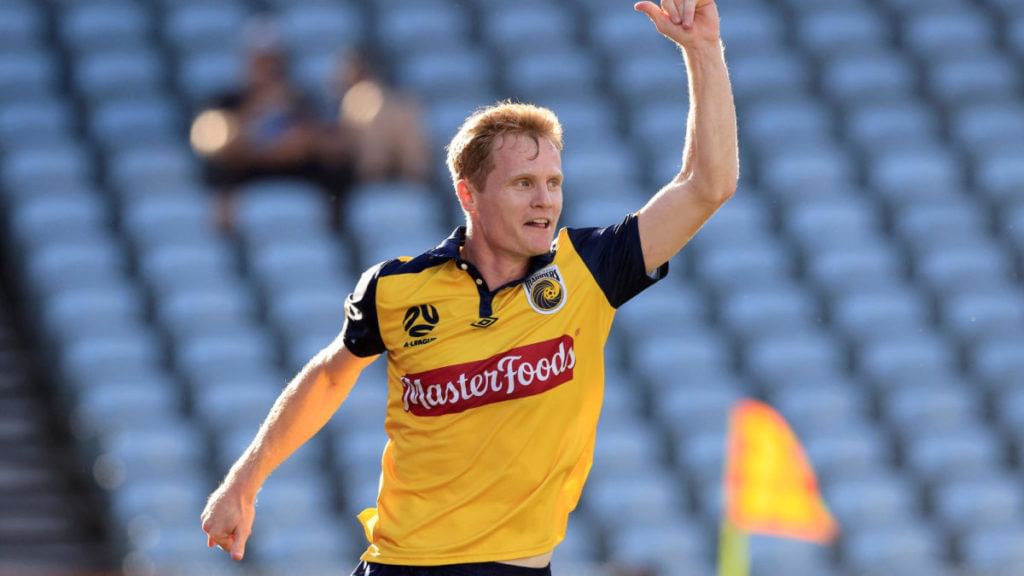 He has scored seven goals and registered two assists in 16 appearances so far this season, being an extremely efficient forward for his side. Simon's contract will come to an end at the conclusion of the league season, meaning any ISL side can make a ploy to sign him. The Australian striker has enough experience and can add a lot of character to his side with his experience, while his brilliant goal-scoring instincts can cause problems to ISL defenders.
For more updates, follow Khel Now on Twitter, Instagram and join our community on Telegram.