Some of these players were considered world beaters when they signed for the Premier League giants.
The transfer business of Manchester United under Ole Gunnar Solskjaer so far has been impeccable. This has stemmed from their commendable clarity pertaining to the profile of players targeted and the formation of a more coherent plan rather than the scatter-gun approach of recent years. They have brought in reinforcements for areas in need of immediate attention by methodically spotting the right players.
Aaron Wan-Bissaka has hardly put a foot wrong defensively and his attacking output too was showing signs of improvement before the stoppage. Harry Maguire had a rocky start but now looks settled and has been given the captain's armband. Daniel James and Odion Ighalo have brought different qualities to the side whilst Bruno Fernandes has single-handedly rejuvenated the squad and sparked a turnaround.
This is a direct result of the change in transfer strategy laid down behind the scenes. However, such decisiveness hasn't always been shown by the decision-makers leading to a few horrendous transfers over the years at Manchester United.
Let us look at some of the signings that didn't quite go according to plan and resulted in being massive disappointments.
5. Juan Sebastian Veron
Manchester United signed Juan Sebastian Veron from Lazio for a reported €28 million, which was then a British transfer record fee, eclipsing the €19 million they had paid for Ruud Van Nistelrooy in the same window. After suffering defeats to Vincente del Bosque's Real Madrid and Ottmar Hitzfeld's Bayern Munich in consecutive seasons in Europe's premier competition, Sir Alex Ferguson felt the need to bring in a top-quality midfielder to freshen his midfield options.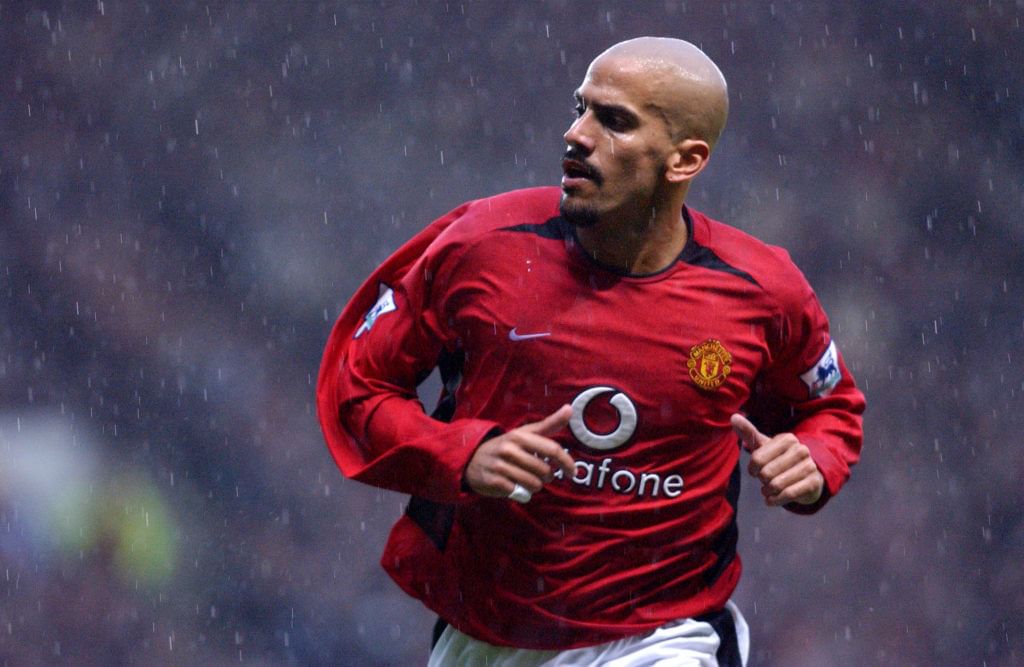 There was a lot of excitement surrounding his signature as the flamboyant Argentine was one of the best midfielders in Europe and the added prospect of him forming a fearsome partnership with Roy Keane and Paul Scholes meant that the expectations were incredibly high. At first, things were going according to plan as Veron amassed four goals in his first eight matches, even bagging the Premier League Player of the Month award for September.
However, his performances largely fluctuated from that point due to an undesirable combination of injury troubles, failure adjusting to the pace and rhythm of the Premier League, and the perennial doubts surrounding his best role in the side. He spent two years at the club before being shipped to Chelsea, where again constant battle with injuries meant he could never reach the dizzy heights his arrival in England had promised.
4. Bebe
The transfer of Bebe remains to this day one of the most bizarre signings in Manchester United's history. The apparent chain of events that resulted in the English giants forking out a fee of £7.4 million on an unproven and mysterious Portuguese winger, who had played only a solitary season in the third division of Portuguese football are simply astounding. As the story goes, Sir Alex had never watched Bebe play and claims that he only decided to pull the trigger on the move on the recommendation of his former assistant coach Carlos Quieroz.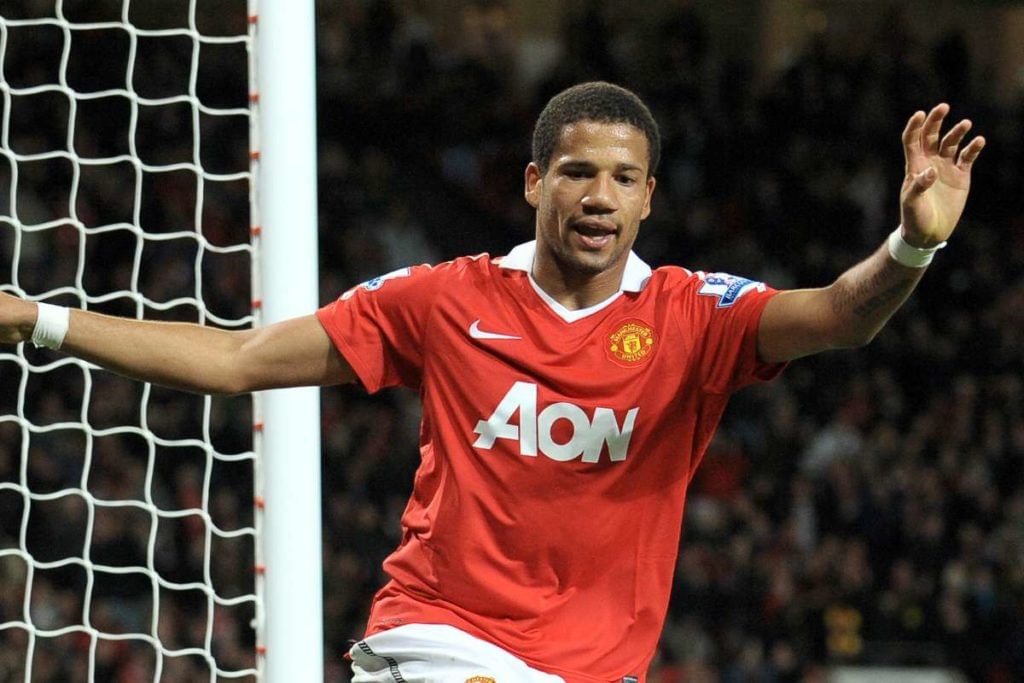 Bebe's remarkable tale would make any Hollywood writer proud but sadly for the winger that was as good as it got for him at the highest level. During his stay in England, he just made seven appearances and only played 334 minutes for the Red Devils. Since his departure in 2014, he has represented the likes of Benfica, Cordoba, Eibar and is now trying to find his feet at Rayo Vallecano.
3. Kleberson
In 2003, Kleberson was introduced to the world alongside a certain Cristiano Ronaldo as United's latest additions. Both their careers went on to follow completely different trajectories, as the latter became one of the greatest players of his generation whilst the former failed to live up to his potential. After a run of exceptional displays in the knock-out stages of the 2002 World Cup, Kleberson was a hot commodity in the transfer market. However, he decided to delay any big move to Europe as he was waiting for his girlfriend to turn 16 so he could marry her.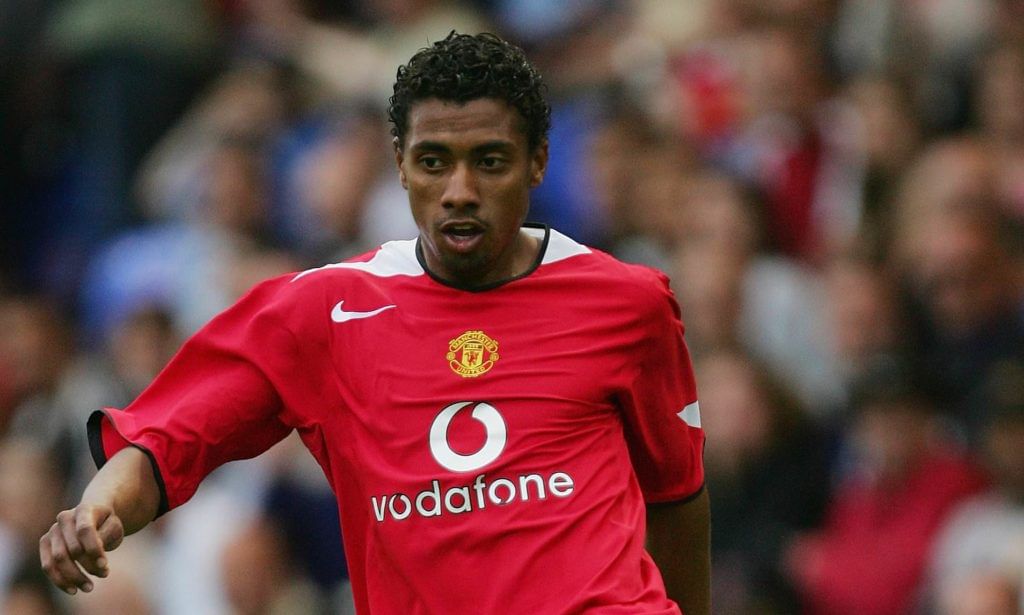 Eventually, he ended up signing for Manchester United, becoming the first-ever Brazilian to play for the club. However, he couldn't leave his mark with persistent injury issues and unconvincing performances ultimately sealing his fate. Kleberson made only 20 appearances across two seasons for Manchester United before the club sanctioned his sale to Besiktas. He will always be remembered as a cautionary tale in the dangers of signing players on the back of their performances at the World Cup.
2. Alexis Sanchez
Alexis Sanchez's swap deal to Manchester United from Arsenal in January 2018 with Henrikh Mkhitaryan going the other way ended up turning into a calamitous arrangement for every single party involved. Mkhitaryan's relationship with Jose Mourinho had turned sour so he was open to a move away while Manchester United were looking for attacking reinforcements and in Sanchez, they found the perfect candidate to turn them into title-contenders or so they believed.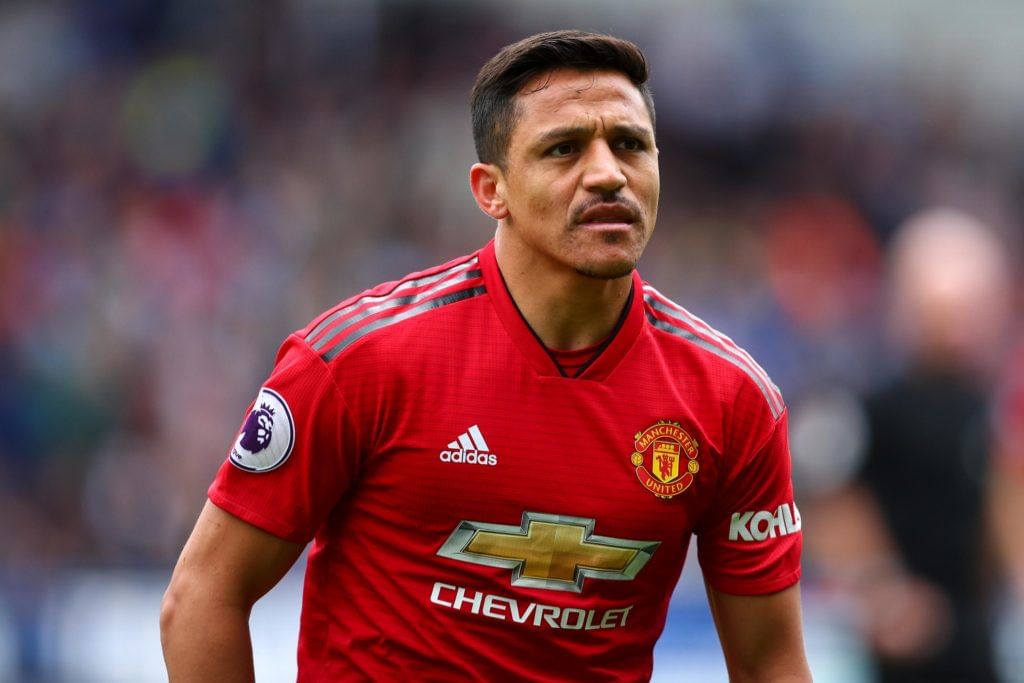 However, Sanchez could never produce those exhilarating performances that he conjured on a regular basis in North London. His tireless run-rate, tenacious pressing, and stubborn desire to always get on the ball were still pretty evident but he had mysteriously lost that extra burst of acceleration and incisiveness that made him so threatening in the final third of the field. He only managed to score three goals across 32 games for Manchester United before he was sent out on loan to Inter Milan last summer despite the staggering paucity of options in attack, which ultimately tells you everything you need to know about his time at the club.
1. Angel Di Maria
Topping the list is an individual you wouldn't necessarily expect to win any popularity contest in Manchester. Angel Di Maria was signed for a then record-breaking transfer fee of £59.7m from Real Madrid in 2014 and was even handed the famous number seven shirt. His signing signaled a statement of intent to the rest of the clubs and relayed the broader message that Manchester United could still attract the best players in the world despite the lack of Champions League football.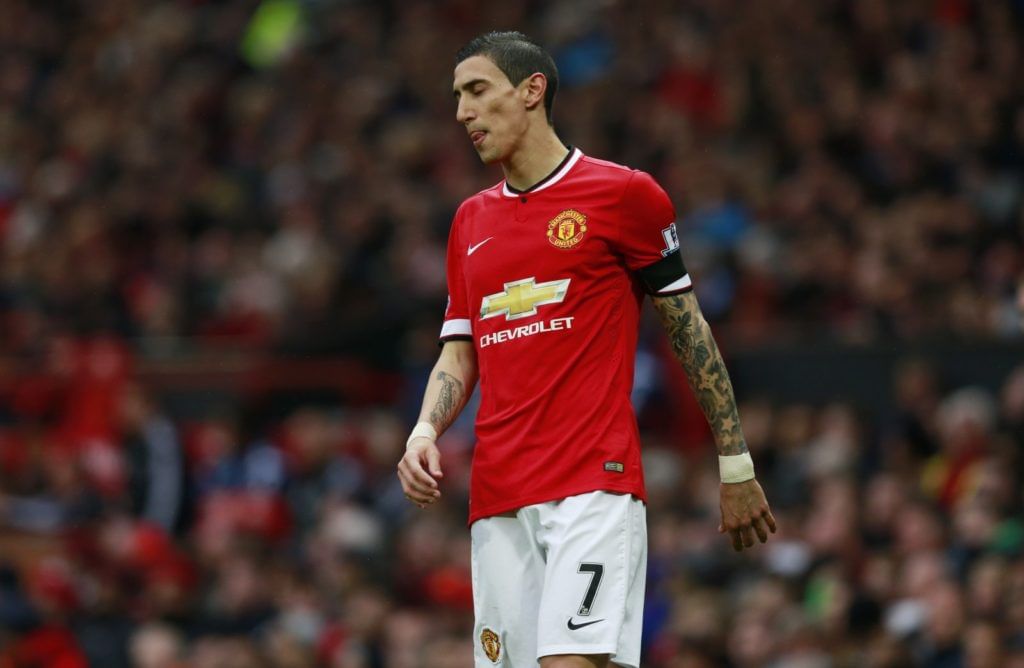 There was immense fanfare surrounding his arrival as the Argentine was expected to set Old Trafford alight with his dazzling skills. At first, it looked like a major coup as he picked up the club's player of the month award for September after scoring two goals and notching two assists in his first four matches, including a breathtaking chip against Leicester City in the infamous 5-3 loss at the King Power stadium.
Everything quickly went downhill for the attacker from thereon as his performance levels drastically dipped owing to several factors. An attempted burglary of his home did not help his situation as he failed to adapt to life in England. He proceeded to make only 27 appearances for the Red Devils before being sold to Paris Saint-Germain a year later.
For more updates, follow Khel Now on Facebook, Twitter, Instagram, Youtube and join our community on Telegram.