These players have faced extended time off the pitch in the ongoing season.
The COVID-19 pandemic has had a profound effect on sports. Football has been no exception to this as matches have been postponed, stadiums have gone empty and plenty of players have been isolated having been affected by the deadly virus that has laid waste to millions of lives around the globe. However, when it resumed – a number of footballers suffered long-term injuries for a flurry of reasons.
The tight schedules have led to plenty of wear and tear for footballers who have been subject to the grueling schedules, maintaining fitness and lack of breaks. The result has been footballers facing long-term injuries that have kept them out of the game for an extended period.
Let's look at five such players who has suffered long-term injuries this season.
5. Raul Jimenez
An aerial collision with David Luiz on November 30, when Wolves faced Arsenal, left Jimenez unconscious on the ground. It took more than 10 minutes for the medical staff to treat Jimenez and take him off the game.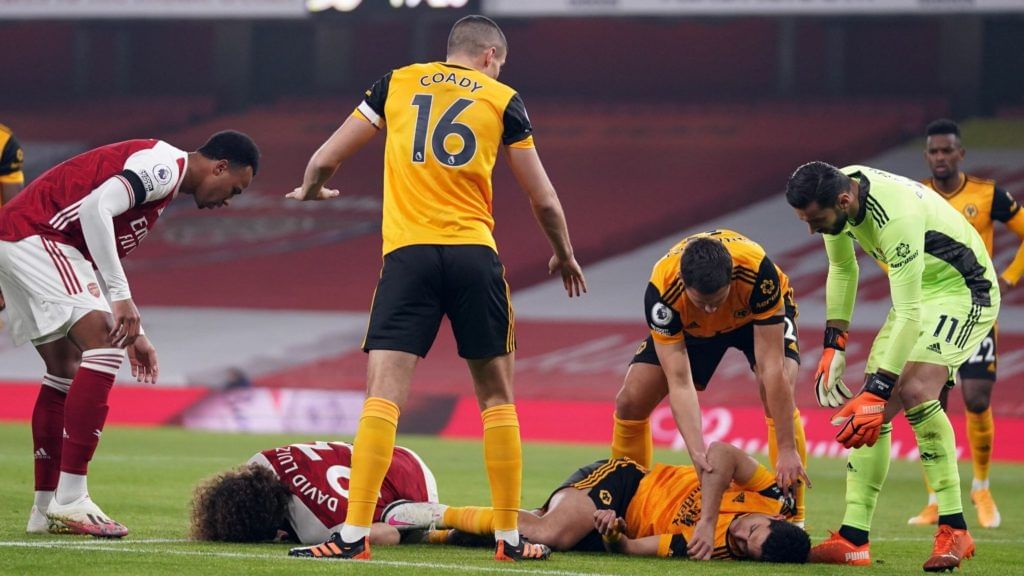 When he was taken to the hospital, it was found that the Mexican had suffered a skull fracture that led to severe internal bleeding and requiring surgery. He immediately underwent surgical treatment and thankfully recovered from his brutal injury.
He is currently undergoing rigorous fitness work with the club and has been missing from action for almost four months. The club haven't finalized a date for his return, considering the delicate nature of his injury.
4. Ansu Fati
Barcelona's teenage sensation Ansu Fati enjoyed a scintillating start to the La Liga season, scoring four goals in his first seven games including his side's only goal in the El Clasico. On November 7, the starlet suffered a torn meniscus on his left knee during a game against Real Betis.
Fati has been out ever since then but has returned back to training. Barcelona announced that they are confident that the La Masia graduate will make a return to the first team by the end of the month bringing an end to a four-month hiatus.
3. Nicolo Zaniolo
AS Roma's talented winger Nicolo Zaniolo sustained an anterior cruciate ligament injury in the early weeks of the 2020-21 season. He received the injury in an international game against the Netherlands, when he locked into a collision with Donny Van De Beek. It resulted in Zaniolo sustaining his second cruciate ligament injury in 2020 and that has since kept him out of the reckoning.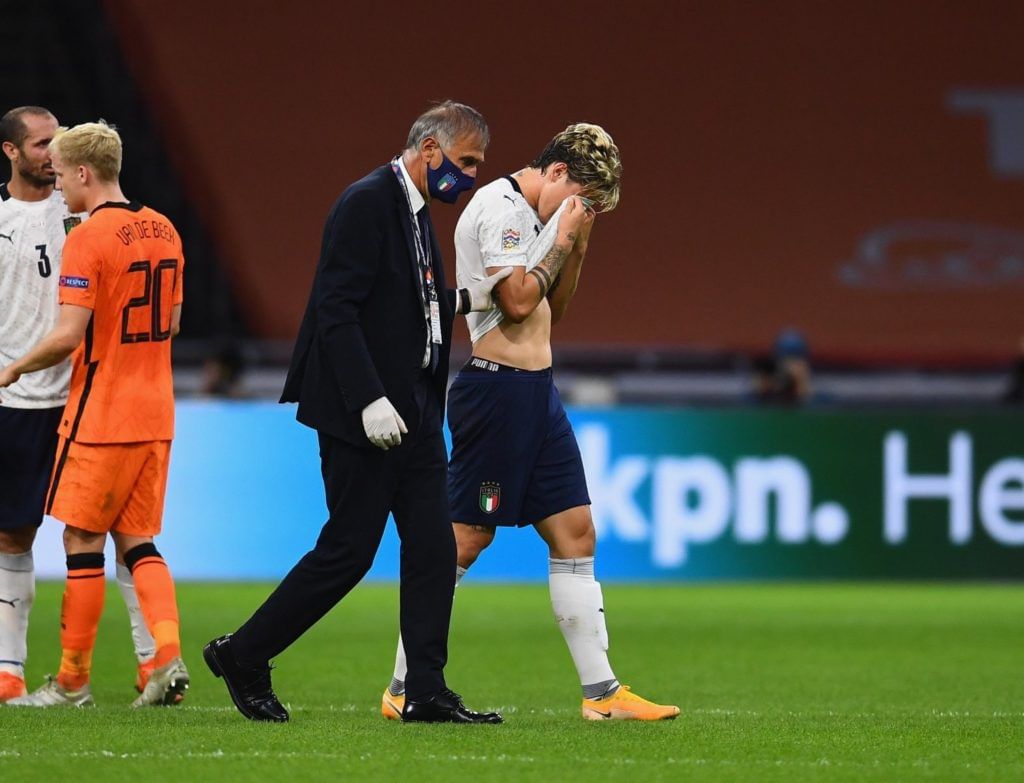 Zaniolo is yet to feature in a single game for Roma this season and the severity of the injury means that he could be out for the rest of the season. It's a pity that it could also hamper Zaniolo's chances of getting selected for the Italy squad for the postponed Euro 2020.
2. Joe Gomez
Liverpool have endured a torrid time this season with plenty of their star players out with long term injuries. But, none have been more severely affected than English centre-back Joe Gomez who endured an injury to his knee (patella tendonitis).
Gomez suffered the injury during training with the England national team and has since been on the sidelines for more than four months. Despite there being reports that he could be out for the rest of the season, Gomez has returned to working on his fitness with the Liverpool staff and is working hard on getting back to action by the end of the season to keep his hopes alive of making it to the England squad for the Euros.
1. Virgil Van Dijk
Liverpool ace Virgil Van Dijk is yet another of the footballers who suffered long-term injuries in this season. The Dutchman hurt his cruciate ligament after a controversial tackle by Everton goalkeeper Jordan Pickford in a Merseyside derby clash in the Premier League.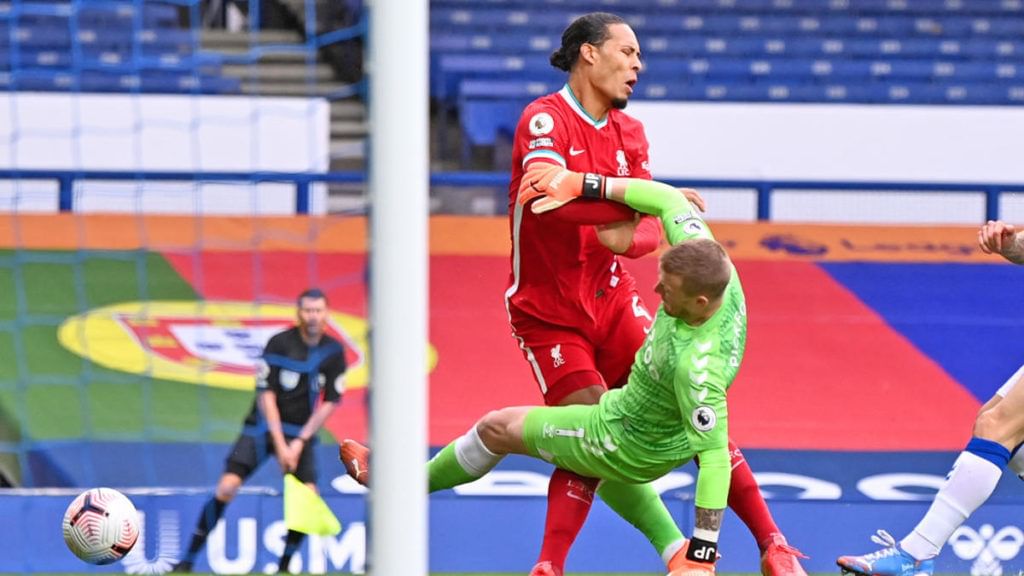 Van Dijk limped off and his scans revealed a ruptured cruciate ligament, one of the harshest injuries in sports. This meant that the defender would be sidelined for the rest of the season.
Earlier in March, Liverpool manager Jurgen Klopp mentioned that Virgil Van Dijk could be doubtful for the Euros which has left Netherlands staff and supporters desperately hoping that the 2019 European Player of the year recovers in time having made his return to training in February.
For more updates, follow Khel Now on Twitter, Instagram and join our community on Telegram.