Founded in 1906, the American brand is one of the oldest sportswear brands in the world.
Football is much more than just a game. Due to its popularity, the sport has gained a lot of commercial clouts, becoming one of the richest sports in the world. Sportswear companies specifically have been interested in football players due to their huge fan base in the modern era.
In this article, we will uncover one of the world's biggest and fastest-rising football brands, New Balance. Sponsoring footballers is dominated by Nike, Puma and Adidas, but in recent years American wear New Balance has also gained popularity. But New Balance sponsors some of the world's biggest sports teams, including AS Roma, FC Porto, Athletic Bilbao and many others. 
Here, we take a look at the top five football players who represent New Balance.
5. Harvey Elliott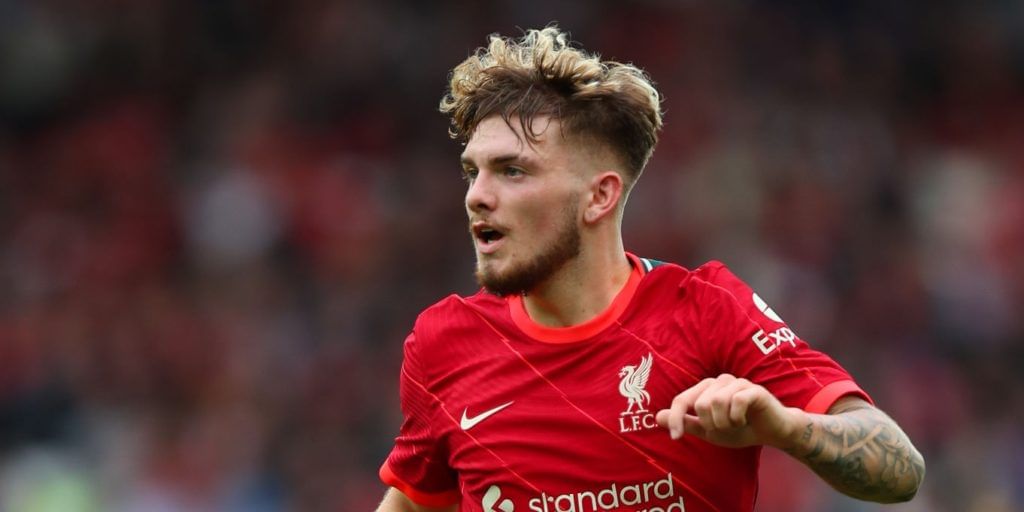 Harvey Elliott is a rising English winger who plays for Liverpool. His dribbling and close-control skills are very elegant. He broke into Liverpool's starting lineup last season before suffering a career-threatening ankle dislocation that nearly ended his football career. Elliott has already been hailed as one for the future by Jurgen Klopp.
New Balance currently represents Elliott, and with his potential, this American brand could use him as its face in the coming years. Elliott is set to be a serious contender for a spot in Liverpool's starting lineup this season. Considering the number of skills he possesses, it won't be surprising to see him get the nod ahead of Diogo Jota and Luiz Diaz on wings.
4. Tim Weah
Tim Weah is an American forward and the son of the legendary George Weah. Weah may have a large legacy behind his name, but he has forged his own path in football. Currently, he plays for Lille in the French League and has been a key player for the team.
Weah is a Paris Saint-Germain Academy product but left the French giants to join Lille in 2019. Also a regular for the US National team, he has made 25 appearances for the senior squad. Although Weah is a long way from what his father achieved in football, the World Cup this year could provide him with a breakthrough year.
3. Bukayo Saka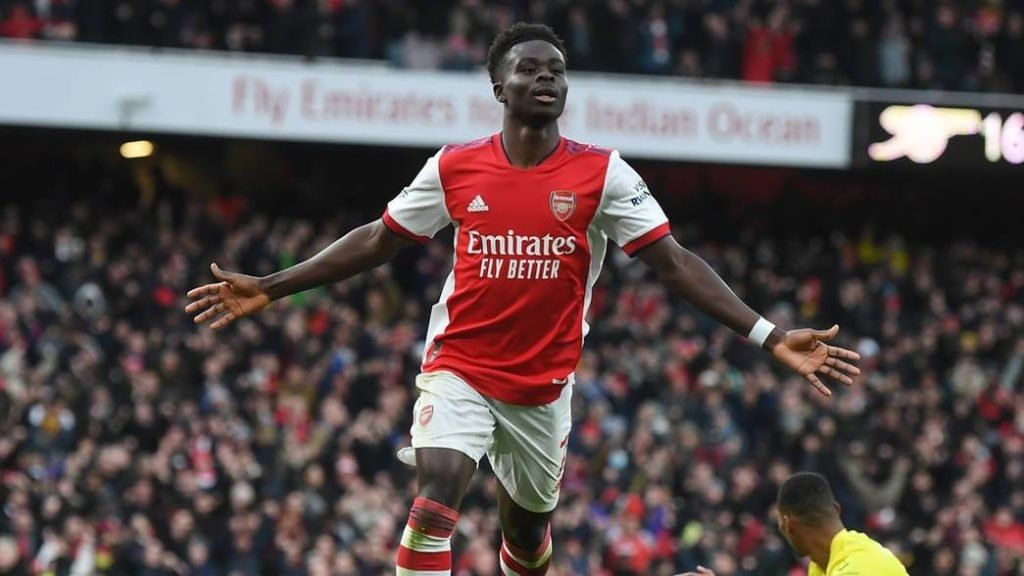 Bukayo Saka is now a known name for any football geek around the world. With strong displays one season after another, the English winger has emerged as a new sensation in world football. Saka first arrived in Arsenal's starting lineup during the 2019-20 season when Mikel Arteta out of nowhere decided to promote him ahead of big stars.
The youngster showed tremendous potential and surpassed the expectations of the Spanish coach. Defenders are having a hard time stopping Saka's dribbles and ability to use small spaces. With Saka's ability to become a top winger in the Premier League, New Balance may have a great icon on their hands for years to come.
2. Raheem Sterling
Raheem Sterling signed with New Balance in May 2021, becoming the latest star to do so. Sterling has been a household name and an amazing player since his arrival on the world stage with Liverpool in 2012. In the years since then, he has played for Manchester City under Pep Guardiola, reaching new heights there.
The Spanish tactician pushed him to new heights. However, this summer, Raheem signed for Chelsea in search of regular playing time. The American brand's most famous athlete, Sterling is currently one of its highest earners and one of its largest attractions.
1. Sadio Mane
A global star in football, Sadio Mane has earned respect from all over the world. Known for his kind and down-to-earth nature, he is undoubtedly the biggest name associated with New Balance at the moment. Mane recently moved to German Giants FC Bayern but his career skyrocketed under Jurgen Klopp. With Mo Salah, Mane created one of the most iconic partnerships in the Premier League.
The former Liverpool forward scored 120 Premier League goals in 269 appearances and will be hoping for the same lethal touch at Bayern Munich. Mane will be going into this season with a lot of expectations as he is likely to lead the forward line for Bavarians and lead Senegal at the World Cup.
For more updates, follow Khel Now on Facebook, Twitter, and Instagram and join our community on Telegram.