Quick Reads
Top seven most expensive signings made by Manchester United
By

Rohan Agarwal
These footballers are regarded iconic by the current generation.
Manchester United are one of the biggest clubs in the world and with this status, they have made some serious acquisitions in the past. One of the richest and most valuable clubs in all of Europe, Manchester United are busy bulls in the transfer market.
Since the 2017-18 season, the Manchester outfit have recorded the highest net spend in the Premier League with a loss of £457.60m. Though United do not buy in abundance, they often buy costly players and sell poorly. So much so that out of the 10 most expensive signings in the Premier League, five have arrived at Man United. This is a big reason behind the net spend figure.
Unlike his predecessors, Ole Gunnar Solskjaer has made some terrific purchases in the transfer market. His transfer business has arguably been his strongest department since becoming Man United manager. The acquisitions of Aaron Wan-Bissaka, Harry Maguire and Bruno Fernandes have been spot on.
This summer, Solskjaer has got a man he has long desired. Jadon Sancho has arrived at the Theater of Dreams. The Englishman could potentially be the missing piece to Man United's challenge for silverware.
Here are the top five most expensive signings for Manchester United of all time.
7. Casemiro – £63.59m
The lack of a proper defensive midfielder was cited, often as an excuse for Manchester United's shortcomings in recent seasons. Thus, Erik ten Hag's latest signing was a move the fans have wanted for years.
Frankly, only a handful believed in the materialization of such a move. Casemiro has been a bonafide champion for Real Madrid since 2013. He has emerged as one of the regulars to aid in the team's decade of success. It was unlikely for a three-time La Liga champion, five-time Champions League winner, three-time Super Cup, and Club World cup winner with a Copa América title to leave all that behind for a move to a struggling outfit.
The Brazil international is an ideal choice for a balanced defensive midfielder role. His individual qualities are a near-perfect amalgamation of what the Red Devils have been lacking in terms of quality.
6. Angel Di Maria – £67.5m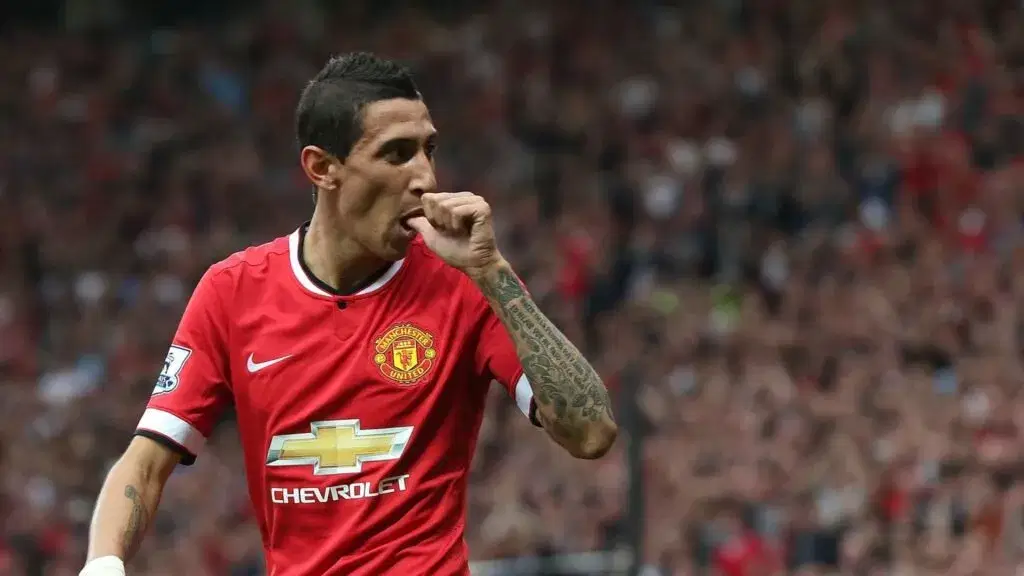 Amongst all the talented players that Manchester United have transferred in, Angel Di Maria proved to be one of the worst. The Argentine is a player of immense quality. Infact, Man United arguably signed him at the best possible time. Di Maria had just won the Champions League and finished runners up at the FIFA World Cup as well.
In addition to this, Di Maria even hit the ground running with seven goal contributions in his first six games, including a stupendous chipped finish against Leicester. However, the Argentine's drop off was more than significant. The winger failed to settle in at Manchester and it affected his performances on the pitch.
Ultimately, Man United shipped him to Paris Saint-Germain for just £5m less than what they initially paid for him.
5. Romelu Lukaku – £76.2m
The marriage between Romelu Lukaku and Man United never seemed the most compatible. Jose Mourinho signed him from the cusps of Chelsea. Lukaku was deployed in a variety of roles, sometimes as a target man and sometimes as an inside forward in a front two. He failed to excel in any of these roles to his best and was often benched.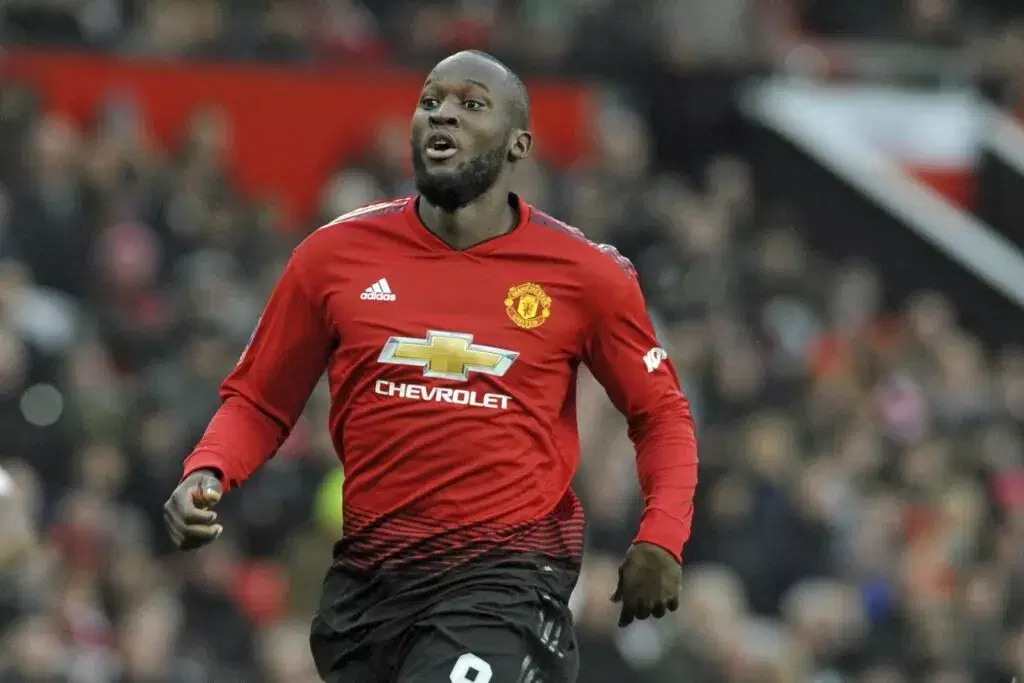 Although a disappointment and a mismatch in an overall sense, Romelu has scored some important goals for Manchester United. His brace against PSG in 2018 was crucial in what is arguably the best result of Ole's tenure at Man United. The Belgian even scored 28 goals in two seasons, which is not the worst return in all fairness.
His inability to see eye to eye with the manager, Solskjaer and a right offer from Inter Milan eventually saw Lukaku move to Italy. The striker has not looked back since and is one of the hottest commodities in Europe. Lukaku even impressed in the recent European Championships.
4. Jadon Sancho – £76.5m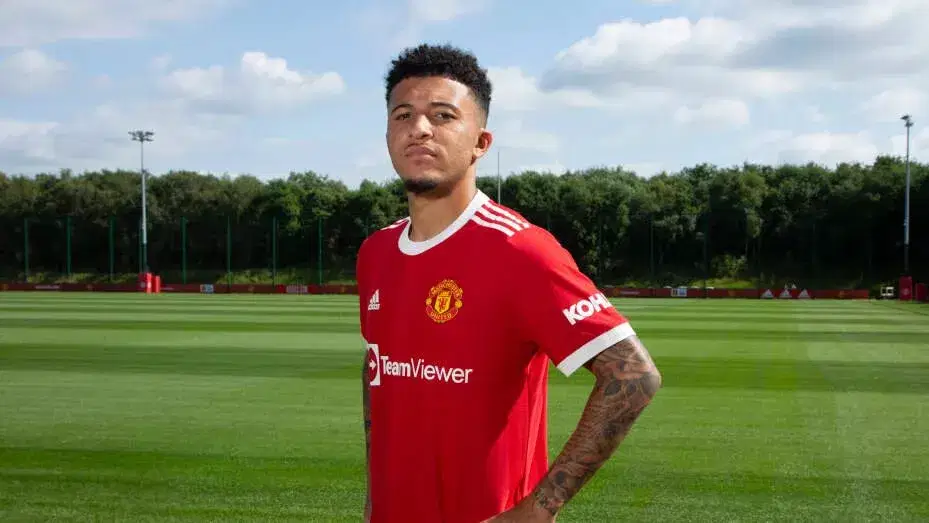 The signing that Manchester United fans have yearned for years. Jadon Sancho has finally arrived in Manchester and this time it is in red. After an elongated transfer saga, Solskjaer finally has the attacking player he needed to transit into his preferable style of play.
The rebuild at the Manchester outfit is finally coming together. The Reds seem to have more depth than in recent times and a promising season potentially awaits them. Sancho will also help integrate the likes of Mason Greenwood and Amad Diallo at the right pace.
Man United will hope that Sancho could guide them to silverware after four long and tedious seasons.
3. Harry Maguire – £78.3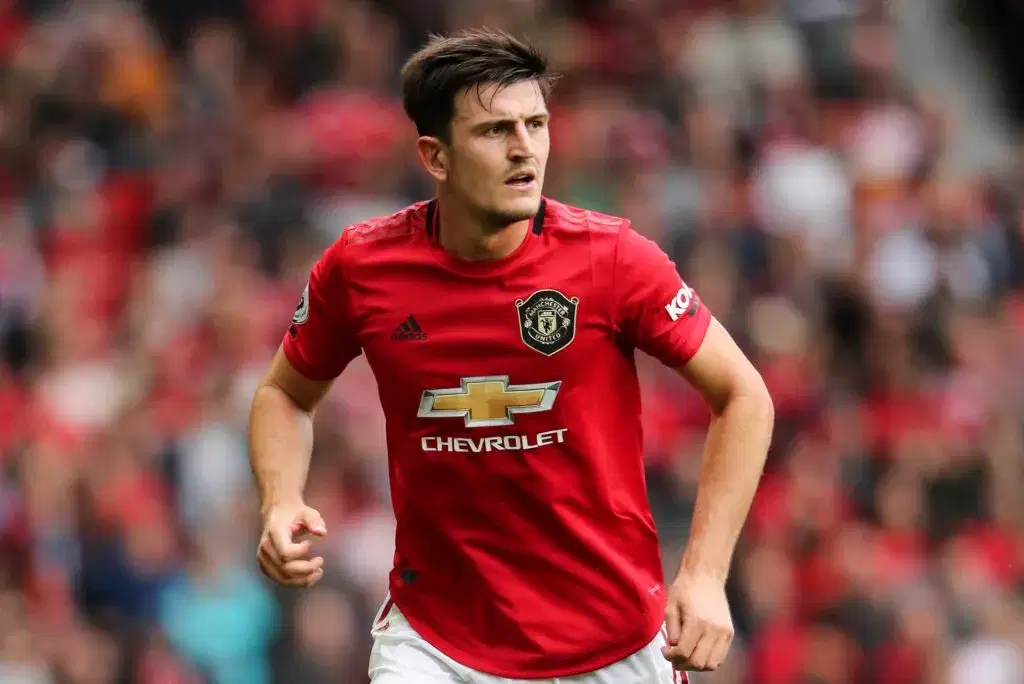 Harry Maguire is arguably the best signings made by Manchester United in recent times. However, he has somewhat had a roller-coaster of a career at the Manchester outfit. His whopping fee developed several concerns during his first season. In fact, Maguire was more costly than Virgil Van Dijk to Liverpool.
Given all the concerns and doubts, Maguire has only gone from strength to strength in red stripes. Maguire is now club captain and without a doubt, the most important name in Man United's first XI. He has worked hard to return every penny to his club and it shows.
Maguire's importance was especially highlighted in Manchester United's end to the last season. In his absence, the unorganized backline leaked goals and the team lacked leadership in general. They lost the Europa League final and ended the league poorly as well.
2. Antony – £81.3 million
After some back-and-forth negotiations with Ajax, Antony Matheus dos Santos would finally bring his dancing feet to the Theater of Dreams. Manchester United's Dutch manager was hell-bent on reuniting with his trusted winger, and the Red Devils had to reach deep into their pockets to budge Ajax's evaluation of the highly-rated Brazilian.
The 22-year-old is being cultivated for his close control and technical skills. His addition, alongside the other signings over the window, clearly indicates their ambitions for this season. His transfer fee is an initial £81.3 million, with a further £4.27 million in add-ons, making him the highest and latest addition to this list.
1. Paul Pogba – £94.5m
Five years ago, Paul Pogba returned to Old Trafford after four successful years at Juventus. The French midfielder won the Scudetto four times and finished runners up in the Champions League once as well. Pogba even won the Serie A Player of the Year in 2013/14.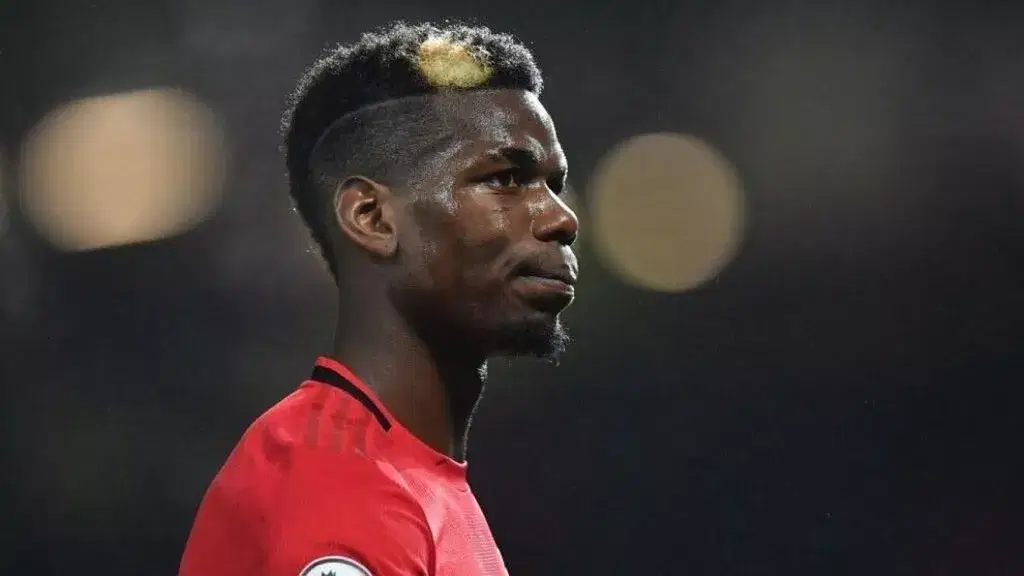 When Manchester United resigned him for a record-breaking fee, it seemed like a fantastic deal for a player who was beyond superlatives. However, to United's disdain, the transfer has hardly gone that way. It has been five years since his return, but Pogba's best possible role is yet to be found at the club. It is incredibly striking because of the kinds of performances Pogba produces at the international level.
Bruno Fernandes' arrival at the club has inhibited a lot of Pogba's creativity. With just a year on Pogba's contract, it will be interesting to see if Pogba stays at or leaves the club. PSG reportedly are keen on the Frenchman's services.
To date, Pogba remains the most expensive player in the Premier League. The Frenchman has a year to showcase his talent and earn those extra wages with a new contract.
For more updates, follow Khel Now on Twitter, Instagram and Facebook.
**The article was last updated on August 31, 2022.